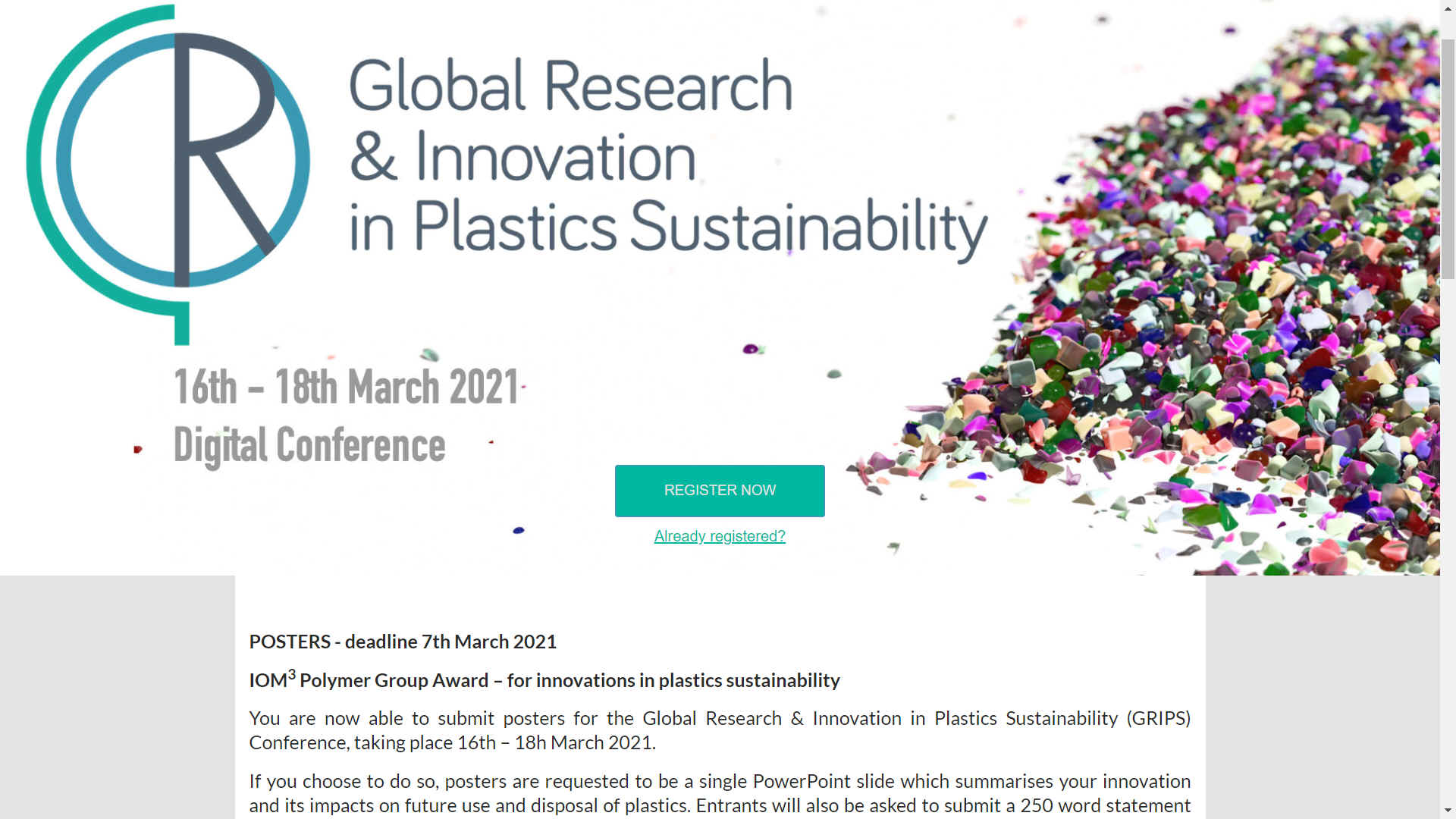 GETTING A GRIP ON PLASTIC - Is a conference on plastic research and innovation.

CAPTURING FUGITIVE PLASTICS - Wednesday, March 17, 11:30 AM-12:30 PM GMT

Description: Fugitive plastics and the methods for identification, tracking and collection.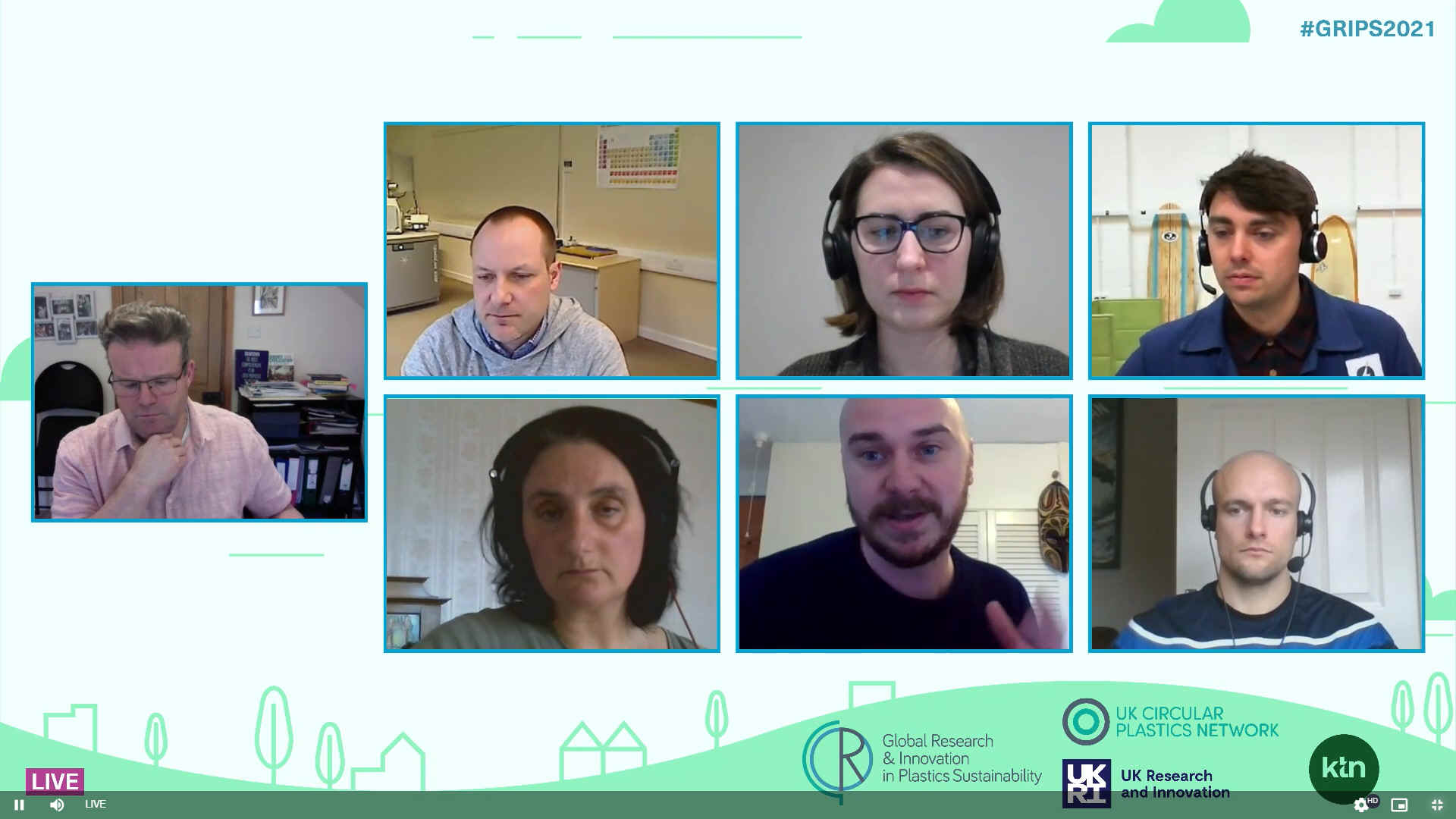 SPEAKERS

Lorna Anguilano - Brunel University
Lorna Anguilano is a material scientist and archaeometallurgist. She is currently developing the X-ray diffraction facility at ETC, providing consultancy in material characterisation and failure's diagnosis as well as actively generating and developing researches in archaeometry and modern materials characterisation and development. Her research involves reconstruction of ferrous and non-ferrous metal production from different areas and periods, and makes use of chemical, metallographic and mineralogical techniques such as XRF, OM, SEM-EDS and XRD.

Joining ETCbrunel in 2008 Lorna's first focussed in the establishment of the XRD facility and material characterisation's consultancy. Later on Lorna started working parallel on her archaeometric research starting a series of projects of early iron production in Ireland with Connaught Archaeology.

At the moment she is developing projects on Medieval non-ferrous production in Central and South of Italy and in mining industrial archaeology in Queensland and South Wales (Australia).

Lorna also participates and leads modern material characterisation within Brunel based as well as international research teams, her contribution to these researches includes in situ phase transition shape memory alloys characterisation and DLC coating crystalline characterisation.

Adela Putinelu - BPF
Adela is the Sustainability Issues Executive at the British Plastics Federation, now marking 10-years of Operation Clean Sweep, the international industry initiative to stop plastic pellet loss to the environment, with a special report looking at progress so far and next steps.

The health of our oceans is under increased threat from a suite of different anthropogenic activities with detrimental effects on marine ecosystems. Some of these include acidification, land runoff, overfishing and plastic waste pollution. Societal failure to tackle littering and to ensure effective waste management practices are in place has resulted in heightened levels of plastic waste from land-based sources escaping into the marine environment.

Leakage of plastics into the environment can come at every stage of the production, manufacturing, distribution, use and disposal pathway. Pellet loss is dangerous to the marine environment as pellets can be mistaken for food by marine species and climb up the food chain. Pellet loss also has economic implications as plastic pellets are a valuable raw material – it makes little sense to waste them.
Tony Ryan - Professor of Physical Chemistry, University of Sheffield
Tony focuses on the global challenge of the food, water, and energy nexus; feeding a growing world population; reducing the impacts of agriculture and food production that account for 30% of green house gas emissions and 70% of water use; and harnessing the power of the sun for food production and renewable energy.

The Grantham Centre's projects cover many of the aspects of the UN's Sustainability Development Goals, and many of the national priorities of the developing world. Tony leads the University of Sheffield's programme in sustainability research, integrating across traditional boundaries in the pure and applied sciences, engineering, medicine, and social sciences.

Tony is very active in translational research, disseminating evidence-based science to both experts and non-experts, and has been a regular contributor to TV, Radio, National Press and at learned societies from The Royal Society of Chemistry to Chatham House, The Royal Institute of International Affairs. He presented evidence at the UNFCCC COP21 in Paris in 2015 and returned to COP22 in Marrakech in 2016.

Tony delivered the televised Royal Institution Christmas Lectures in 2002 and was awarded an OBE in 2006 for 'Services to Science'.

His research covers sustainable synthesis, structure, processing, and applications of polymers using advanced analytical and measurement techniques. Recent research projects included renewable sources for polyurethane synthesis, organic photovoltaics, maximising the properties of polymers and biopolymers through flow-induced crystallisation, formulation of home and personal care products and polymer foams for high intensity urban agriculture. He has co-authored more than 300 papers and patents and 2 books, "Polymer Processing and Structure Development" and "The Solar Revolution: One Planet, 10 Billion People, One Solution."

Tony holds a BSc and PhD from the University of Manchester and a DSc from UMIST. He held a NATO Research Fellowship at the University of Minnesota, was a Lecturer, Senior Lecturer and Reader in Materials Science at The University of Manchester and was seconded to the Synchrotron Radiation Source at Daresbury. In 1997 he moved to Sheffield and served as Head of Chemistry before becoming the Pro Vice Chancellor for the Faculty of Science in 2008, a role which he fulfilled until 2016.

Adam Root - Founder and CEO, Matter Industries
Adam undertakes research and studies on accumulations of micro particles, discovering that rubber and disc brake dust contributes to the air we breathe is cities. He gave an interesting talk on the journey of microplastics from clothes, to washing machine, from cities and finally to the ocean, where everything that is mobile ends up eventually.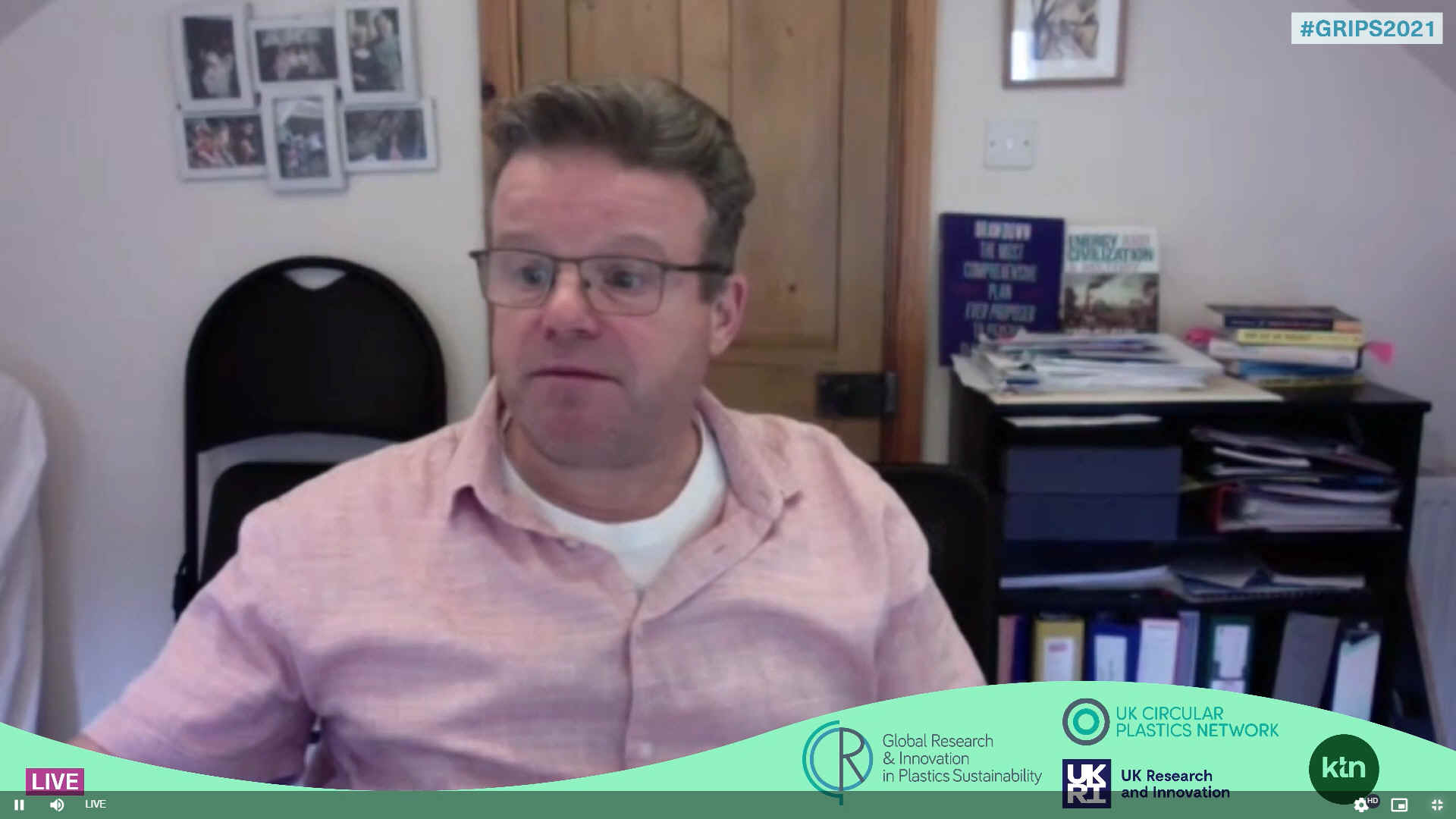 Q&A - Upcoming questions & Answered

Q. What do you mean by a fugitive plastic?

Q. Can these automatic systems be used on other substrates like wet sediments, water, organisms?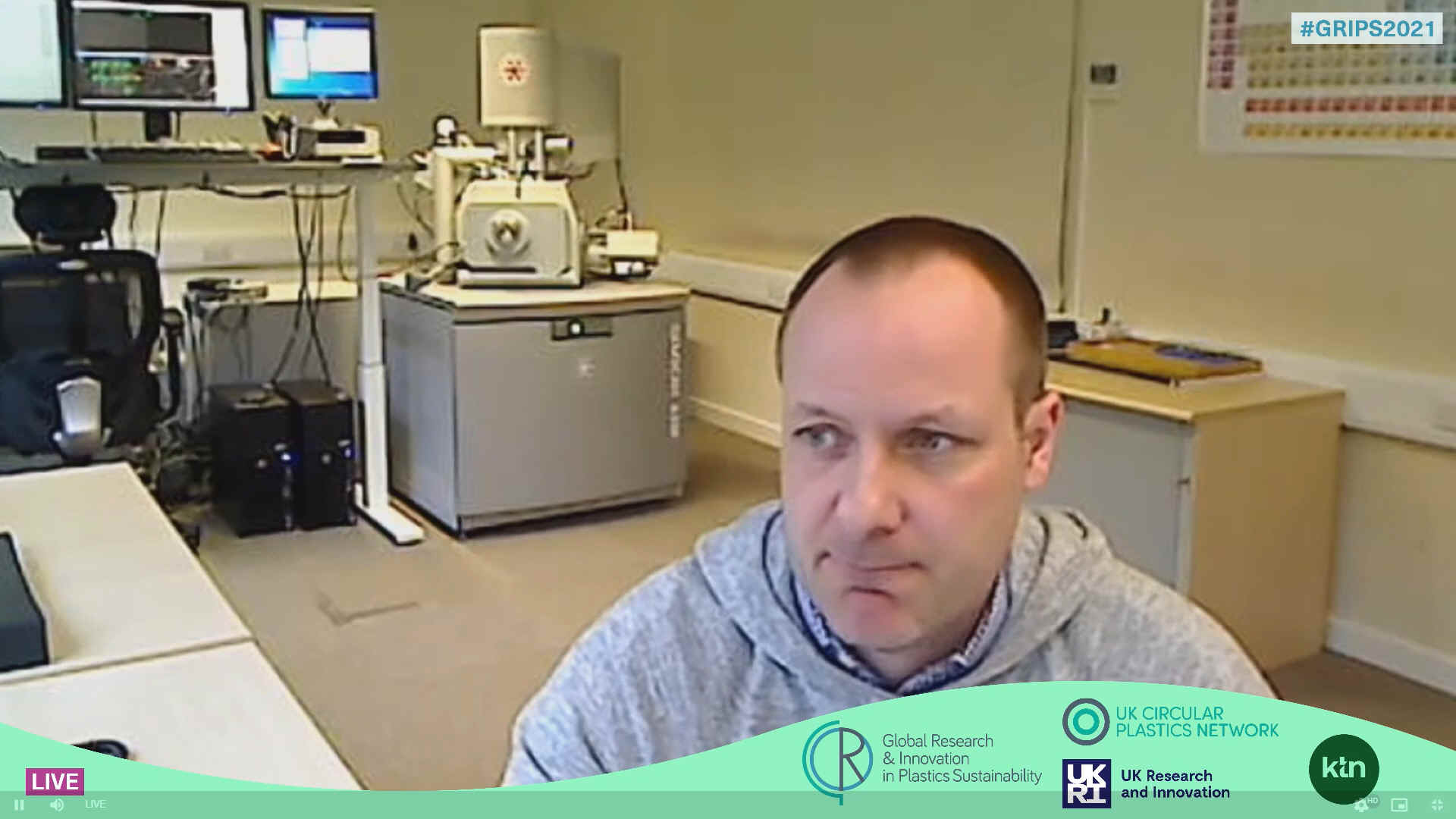 Q. With the methodology used, fibres are counted?

Q. Hi Adam - could the heavy metals also come from disc brake pads ?

Q. With PAS, is there going to be standard monitoring methods recommended?

Q. Hi Adam, Have you considered that some some consumers can forget to replace filters?? Wouldn't they get blocked over time if not maintained leading to drain failure? Have you tried hydrocyclones instead? Marcin Orawiec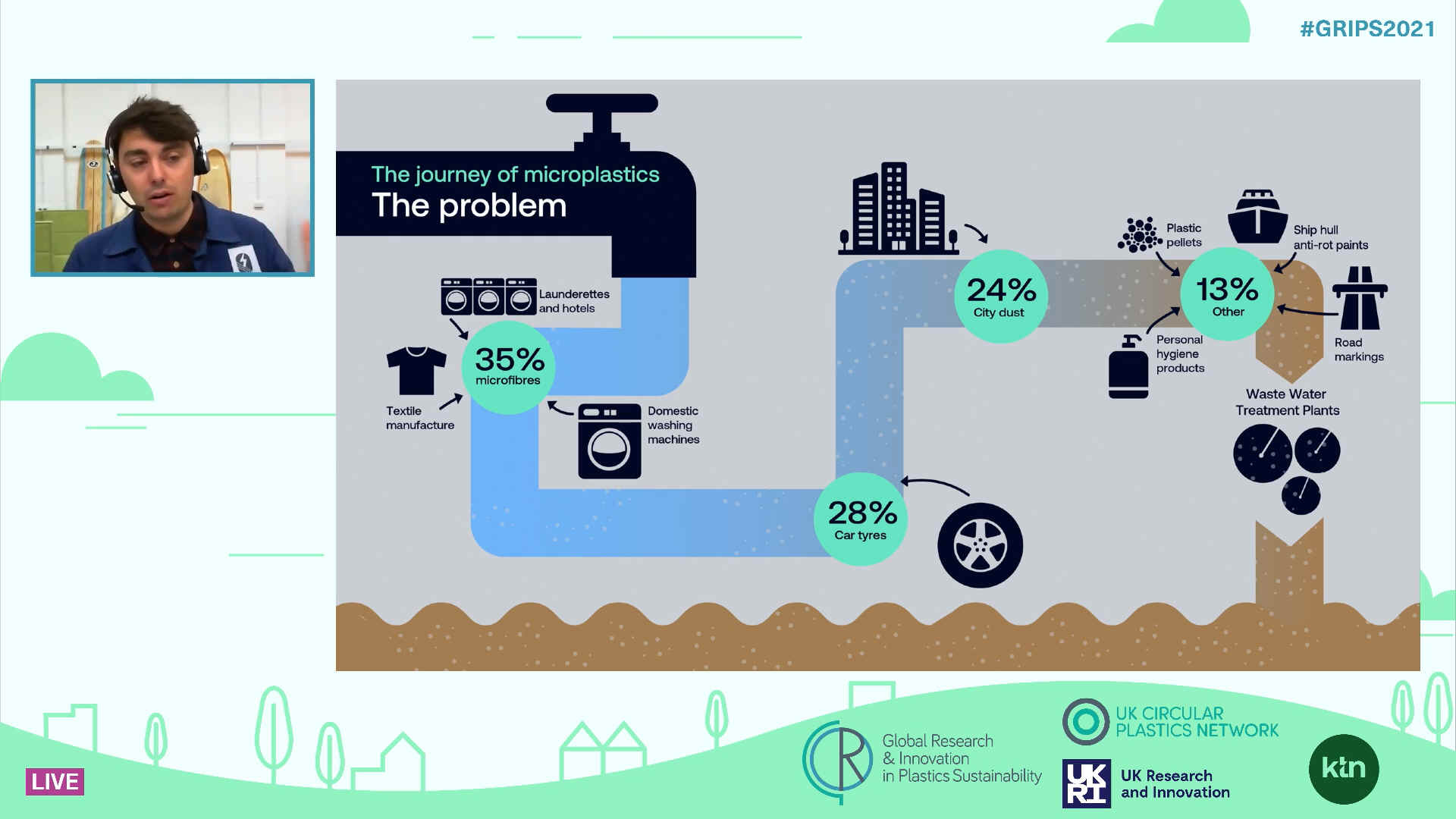 Q. Question for Adam: You mentioned the need for policy: could you elaborate on what type of policies are needed to support implementation and upscaling? Juliet Carvalhal

Q. What is the difference between fugitive plastics and leakage of plastics to the environment? Are synonyms? Maria Correa

Q. Adam, are the filters themselves creating pollution? Does that offset what they collect?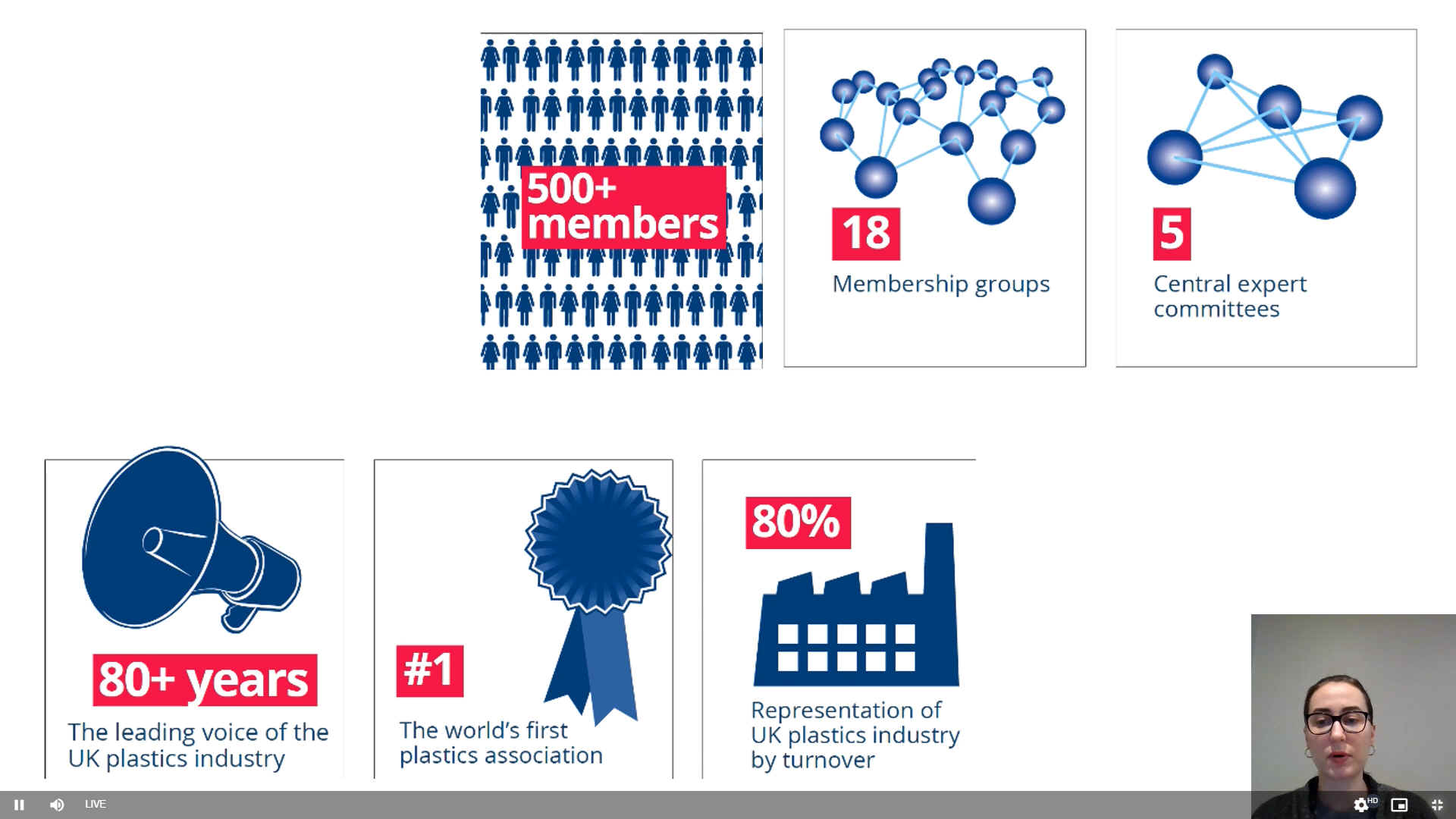 Q. How do you identify tyre wear particles? Can they be identified with FTIR as they are black?

Q. But what would happen if they have come from a recycling plant, producing pellets from mixed origin plastic?
Q. We are thinking of adding filters to washing machines to capture macro plastics. Any idea what kind of filter might work best?
SPONSORS
EXHIBITORS






CONTACTS
Aileen Woodley | Events Manager, KTN
aileen.woodley@ktn-uk.org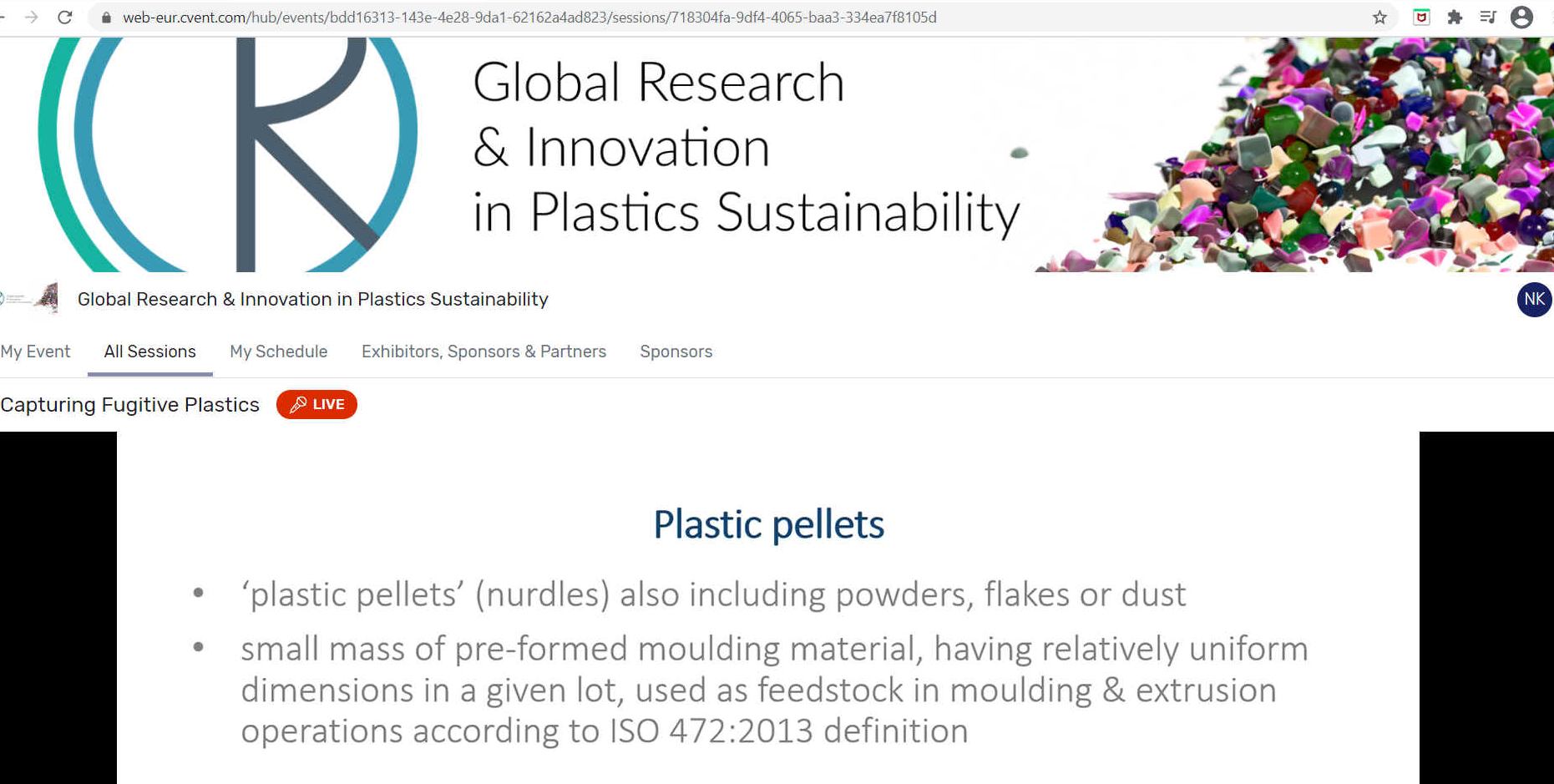 OCEAN CLEANUP PROJECTS A - Z
* Adidas
* Algalita research foundation
* Aliance to end Plastic Waste AEPW
* Baltimore Mr Trash river cleaning barge
* Boyan Slat's ocean booms
* CLAIM H2020 EU marine plastic project
* Earth Day - Fact sheet ocean plastic
* Fionn Ferreira's ferrofluid extraction of microplastics
* FlashLight Press Michelle Lord & Julia Blatt
* GRIPS - Global Research & Innovation in Plastics Sustainability
* Interceptor tethered river cleaning barges
* Junk Raft - plastic awareness voyage
* Miss Ocean - Plastic Awareness Events
* 4Ocean recycled plastic bracelets
* Nike - Sneakers from recycled materials, ocean spills
* Plastic Oceans Org
* Seabin
* SeaVax autonomous drones
* Surrey University PIRATE & Triton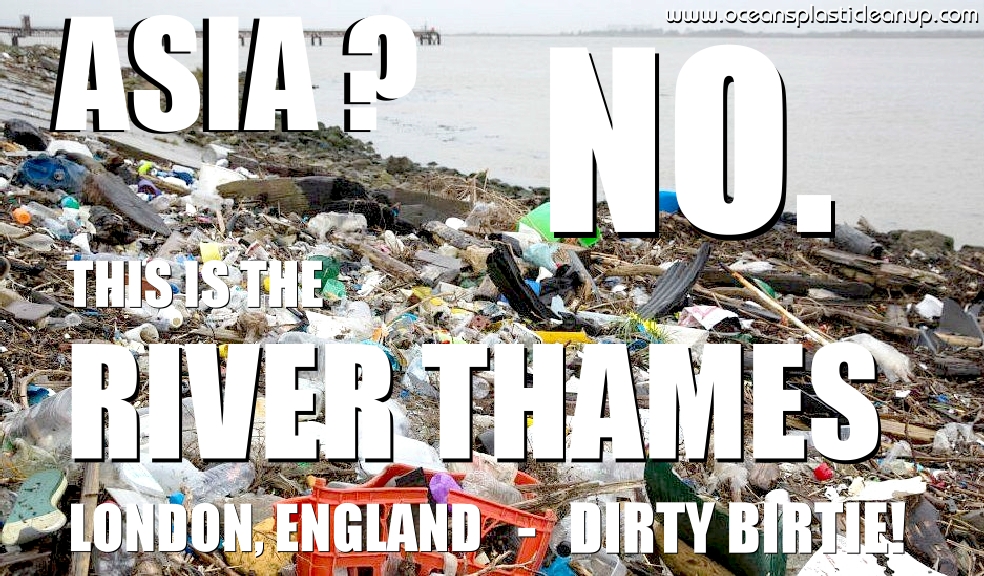 CAMPAIGN FOR ZERO WASTE - Supermarkets and oil companies have a lot to answer for. Politicians must explain why they let the retailers and fossil fuel industry get away with a practice they know to be harmful to marine life. Companies are largely driven by money and greed, their shareholders often kept in the dark. All the while millions of seabirds are dying, polar bears are playing with plastic and even shellfish have become inedible in some locations. This is morally unsound!
The River Thames is one of the filthiest rivers in the world in terms of microplastics and fibers. Yet nobody from the UK Government has made contact with the Foundation in over four years - even to test the water - nor Bluebird Marine in the two preceding years 2015-16. It speaks for itself that they must be happy as pigs in ---t!
Global Research and Innovation in Plastics Sustainability (GRIPS) is a conference, exhibition and showcase held on 16th – 18th March 2021 online. GRIPS is a virtual event for all those involved in the sustainability of polymers, plastics and elastomers.
In relation to the 7Seven Point Plastic Plan proposed in March of 2021 by the Cleaner Ocean Foundation's policy advisers, research into alternative methods of packaging and filming is essential for the Seven Articles to work effectively. Hence, the Foundation wholeheartedly supports such intervention by the Knowledge Transfer and UK Circular Plastics Network. The hope is that supermarkets may have the means to transform their thinking, along with drinks companies and appliance manufacturers.
GRIPS are not alone in the fight against ocean plastic. These emerging technologies could all play a part in containing the mountain of plastic that is accumulating on the oceans floors, by recovering floating debris before it sinks. New ideas are welcomed.
LINKS & REFERENCE
https://
GLOBAL RESEARCH & INNOVATION IN PLASTICS SUSTAINABILITY -
BIODEGRADABILITY - CAPTURING FUGITIVE PLASTIC - EMERGING POLICIES - KEYNOTE SPEAKERS - MICROFIBRES - MITIGATION IMPLICATIONS