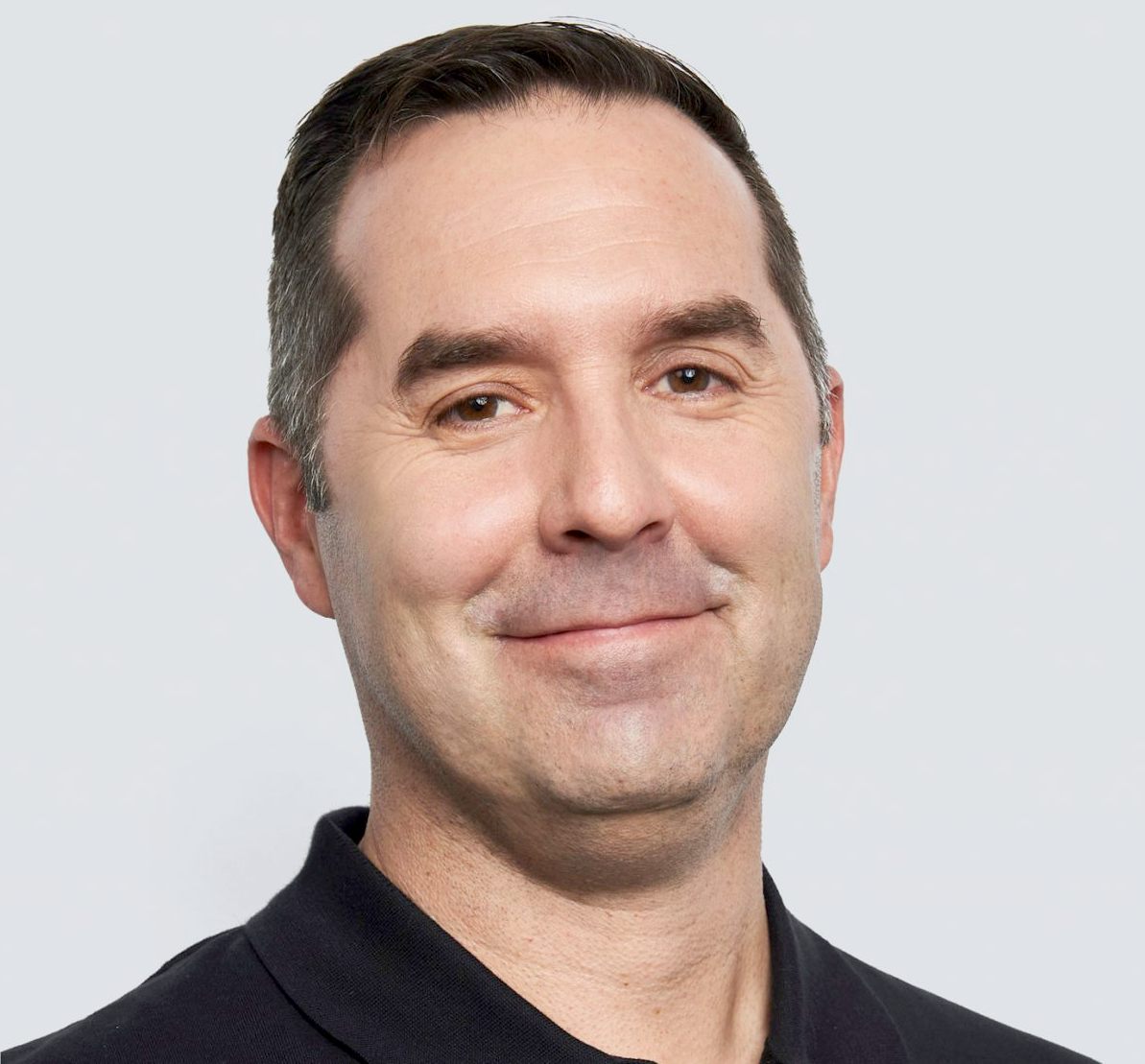 NOEL KINDER - "Operational progress is what moves the needle" towards zero-carbon design says Nike's head of sustainability.
DEZEEN 1 OCTOBER 2020

Sportswear brand Nike is prioritising major operational changes over launching sustainable products as part of its Move to Zero initiative to become a carbon-neutral company, according to chief sustainability officer Noel Kinder.

Under Move to Zero, which was announced last year, Nike has set itself the goal of reducing carbon emissions across its global supply chain by 30 per cent by 2030 as the first step towards becoming a zero-carbon and zero-waste company.

This initiative saw the brand release the Space Hippie trainers earlier this year, which have the lowest carbon impact of any shoe made by the sportswear brand.

Operational changes are what "lowers our carbon footprint"

However, Kinder believes that it is the less glamorous operational changes, such as switching to green energy and reducing packaging waste, that will have the biggest impact on Nike's carbon footprint.

"It's hard not to get super excited about product, basically because it's so unique," he said at a roundtable event during the Climate Week NYC summit.

"But there are really kind of three major areas that I would point to in terms of operational progress. And really operational progress is what moves the needle."

"It's really what lowers our carbon footprint or our waste footprint, which is the spirit of Move to Zero, zero carbon, zero waste," he added.

Nike has made a series of changes to how it operates including reducing the weight and size of its packaging, replacing plastic bags with paper versions in its stores and establishing a network of renewable energy facilities to power its factories and offices.

"We're really starting to look into packaging innovation"

Kinder pointed to packaging as an area where the company is reducing its carbon footprint. The company has committed to phasing out single-use plastics by 2030 and is aiming to remove single-use plastic bags from all its retail stores by 2021.

"The first thing that I would point to is packaging, and it's probably not the most sexy thing that we would talk about, but it's really important from just minimizing the amount of weight that goes into a shipment, [meaning] less carbon embedded when products are shipped."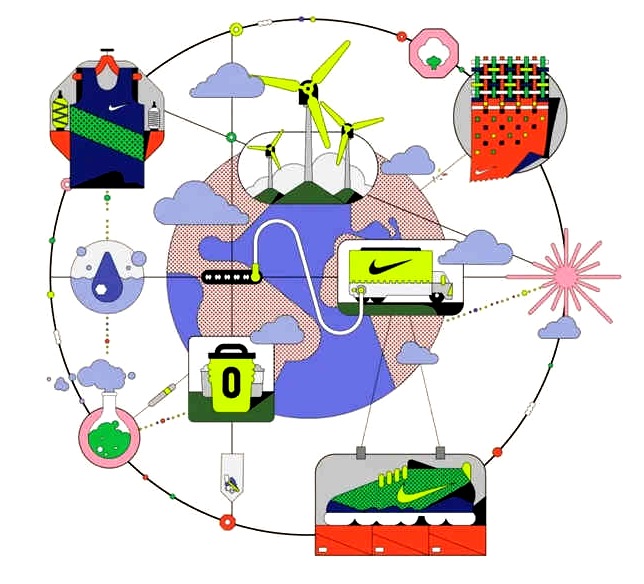 NOEL KINDER - Nike's mission as a brand is to bring inspiration and innovation to every athlete* in the world. Their purpose is to unite the world through sport to help create a healthy planet, active communities and an equal playing field for all. They do that by building creative and diverse global teams, making a positive impact in the communities where we live and work, and by making products responsibly and more sustainably. They are driven by a commitment to transparency, accountability and impact– a commitment, reflected by their approach to sharing priority issues and reporting progress toward Nike's 2020 targets.
The recently released Space Hippie trainers were shipped in a smaller, lighter box that was created by Nike to reduce the amount of material used and the emissions from transportation.

"The Space Hippie box was completely re-engineered to minimize the amount of material that was included in it, and actually be able to be shipped in a single box rather than have yet another box wrapped around it," explained Kinder.

"So it's interesting that we pride ourselves on product innovation, but we're really starting to look into packaging innovation as well."

"Renewable energy is a huge lever to lower carbon footprint"

Along with packaging, Nike is also focusing on where its electricity comes from. The company is aiming to have all its facilities powered by renewable sources by 2025.

"Renewable energy obviously is a huge lever to lower the carbon footprint," said Kinder. "We are committed to drive our owned and operated facilities for 100 per cent renewable energy by 2025."

Nike's offices and factories in North America are supplied with electricity from the Karankawa Wind Farm in Texas along with the Leaning Juniper and Juniper Canyon facilities near its Oregon headquarters, while in Europe its operations are powered by a wind farm in Navarre, northern Spain.

"We've already achieved our goal in North America. And actually, in October, we will celebrate the opening of the Cavar wind farm in Spain, which will enable us to power and operate facilities in Europe with 100 per cent renewable energy as well," he continued.

"So that gives us an aggregate of about 75 per cent of our global operations powered by renewable energy. So I think we've got a fighting chance to get to 2025."

Coronavirus has "really catalyzed people's passion for improving the world"

Kinder believes that the current pandemic will focus people within the company and it customers on environmental concerns, which will help it meet its aim of reducing its carbon footprint by 30 per cent by 2030 in line with the 2015 Paris Agreement.

"I think the pandemic, climate change, everything that's going on around us right now, really catalyzed people's passion for improving the world and what a great moment to be sitting in my chair at the helm of a sustainability effort behind a brand like Nike and really using that brand as a way to catalyst change in the world."

This echoes the thoughts of Nike's sustainable design lead Noah Murphy-Reinhertz who told Dezeen in May that "we are in the midst of two global crises" and that the pandemic will bring an "intense focus" on the world's environmental crisis.

Corporations pledge to eliminate emissions

Eliminating carbon emissions is a key part of the fight against climate change, with several global corporations making pledges to eliminate their own emissions.

In July, Apple announced plans to become carbon neutral by 2030 while Microsoft joined multinationals including Unilever and Mercedes-Benz to make the same commitment as members of the Transform to Net Zero initiative.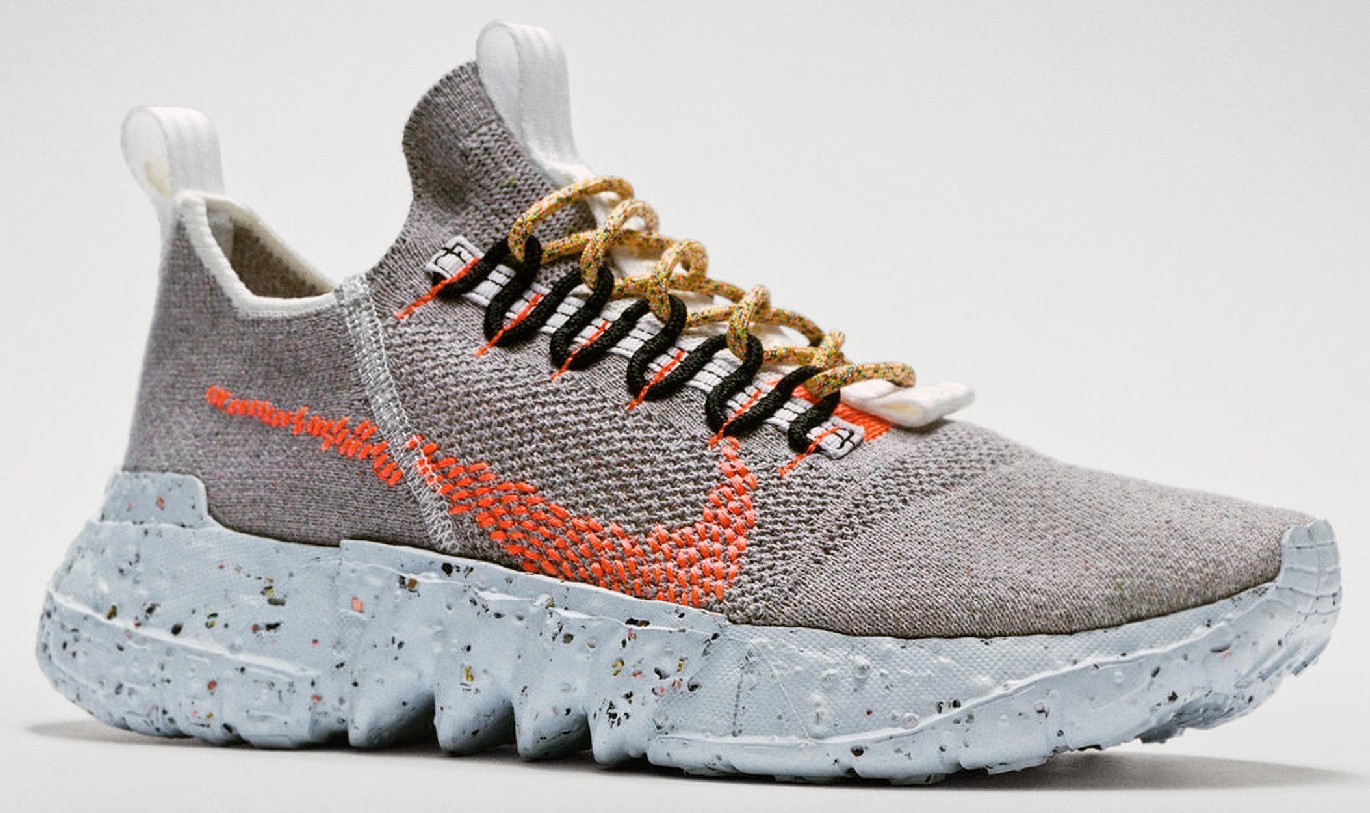 APPLIED TECH - "By understanding the chemistry that's in our materials and our products, that increases the opportunities so that the products we're creating can be part of a circular economy."

— Renee Hackenmiller-Paradis, Senior Chemist, Nike
DEZEEN 7 FEB 2020

Nike used factory scraps and recycled "space waste yarn" to create the Space Hippie sneakers in an experimental project to reduce the carbon impact of its products.

Each of the four different designs in the collection – named Space Hippie 01, 02, 03 and 04 – are made from scrap material taken from Nike's factory floors, which the brand has named "space junk", and other recycled materials.

The brand said that the result "is the creation of Nike footwear with our lowest carbon footprint scores ever".

"It is about figuring out how to make the most with the least material, the least energy and the least carbon," said John Hoke, Nike's chief design officer. "I'd say Space Hippie attacks the villain of trash."

"It's changed the way we look at materials, it's changed the way that we look at the aesthetics of our product," he added. "It's changed how we approach putting product together."

Nike said the shoe is a first step towards employing the process of the circular economy, which aims to eliminate waste and pollution from manufacturing.

"We believe the future for product will be circular," said Seana Hannah, vice president of sustainable innovation at Nike.

"We must think about the entire process: how we design it, how we make it, how we use it, how we reuse it and how we cut out waste at every step. These are the fundamentals of a circular mindset that inform best practices."

The upper part of Space Hippie, which resembles Nike's Flyknit design, is knitted from what Nike calls "space waste yarn". This is made from 100 per cent recycled material including plastic water bottles, T-shirts and textile scraps.

When combined with other design elements, Nike claims the shoe upper consists of a total of 90 per cent recycled content.

The middle, cushioning part of the trainer is made from surplus ZoomX foam taken from the production of the Nike Vaporfly 4% Flyknit running shoe. It was recently permitted for use in the Tokyo 2020 Olympics, while the shoe Eliud Kipchoge wore to break the two-hour marathon record was banned.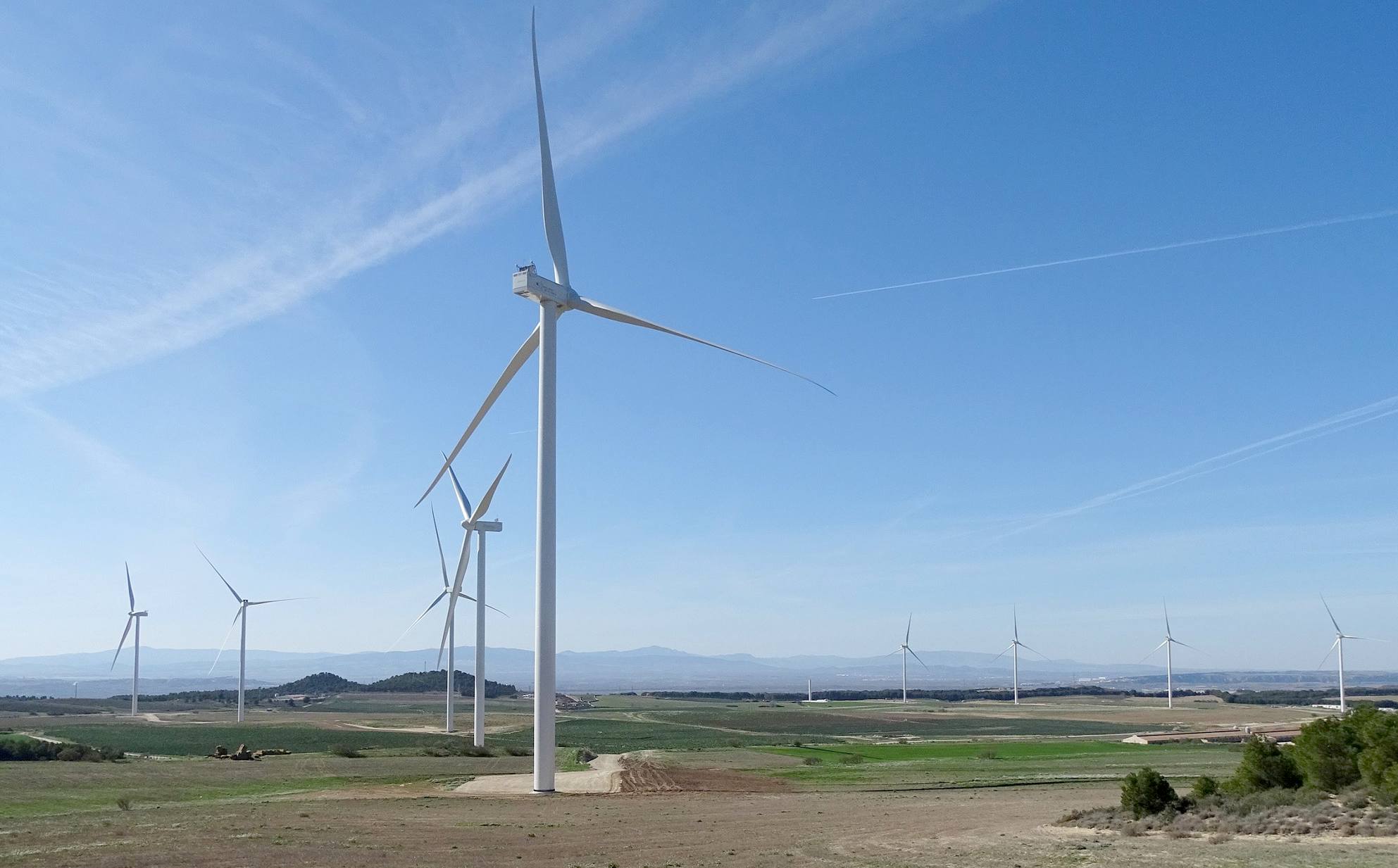 RENEWABLE ENERGY - Nike's wind farm in Spain
According to Nike, it repurposes this lightweight foam in a manner that uses around half the carbon dioxide equivalent as the creation of typical Nike foams.

The outsole part of each shoe in the Space Hippie collection is built from "crater foam", made from a mixture of standard Nike foams and 15 per cent recycled waste rubber that has been ground down into granules, which Nike has branded as Nike Grind.

In addition to reducing the use of virgin materials, allowing for a lower carbon footprint, the use of Nike Grind also grants each shoe's midsole a unique texture and colour combination.

"Consider Space Hippie an example of advancing human potential," said Nike. "New benchmarks in use of recycled content set a new bar for responsible design. It challenges convention in material sourcing."

Nike based its project on the In-Situ Resource Utilization (ISRU) method employed in space travel. ISRU suggests that the further humans go into space, the more important it will be for them to use local materials to generate their own products.

"There's this idea in space exploration that if you're going to fly to the moon or fly to Mars and stay there and do something, you have to create things with what you find there," said Nike designer Noah Murphy-Reinhertz.

"They say there's no resupply mission coming to Mars – there's no resupply mission coming to earth either."

Hoke added: "The Space Hippie product line presents itself as an artefact from the future. It's avant-garde; it's rebelliously optimistic."

Space Hippie 01, 02, 03 and 04 will be available in spring this year for Nike members, as well as at Nike House of Innovation flagship locations and selected retailers.

Alongside the new Space Hippie shoe collection, Nike recently unveiled skateboarding uniforms for three countries competing in the sports' first-ever Olympic competition set to take place in the Tokyo 2020 summer games.

Created for the United States, France and Brazil, the colourful uniforms were designed in collaboration with Dutch artist and ex-skateboarder Piet Parra. By Natashah Hitti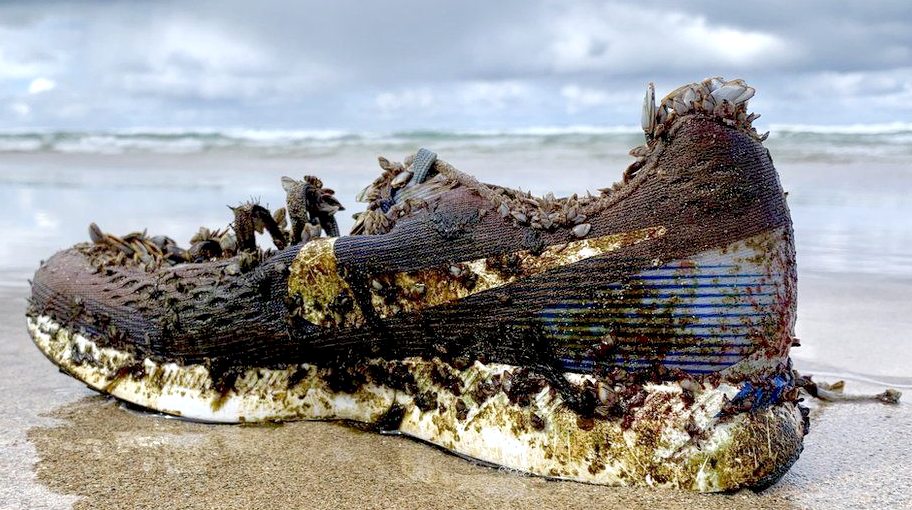 WASHED UP - Nike shoe washed up in Newquay

BBC NEWS 19 JUNE 2019 - WHY ARE NIKE TRAINERS WASHING UP ON BEACHES?

Over the past year, from Bermuda and the Bahamas to Ireland and Orkney, hundreds of pairs of unworn shoes have washed up on beaches. But how did they get there, and why are scientists so interested in where they are being found?

In September 2018, on Flores Island, in the remote Atlantic archipelago of the Azores, Gui Ribeiro began noticing strange items washing ashore.

At first they appeared in small numbers and could be dismissed as ordinary artefacts lost by individuals - mere flotsam among the churn of man-made waste that inhabits the world's oceans.

Soon, though, it became clear these Azorean arrivals were part of a greater group.

Trainers, flip-flops and a selection of other footwear were appearing with a regularity that singled them out from the other tidal deposits.

They were the same brands, in the same styles, and, for some of the trainers at least, the same production dates were printed on a label sewn into the tongue of each shoe. Moreover, every item of footwear appeared to have been unworn.

In the months that followed, Mr Ribeiro retrieved about 60 Nike trainers, along with a host of other brands.

News of the findings began to spread.

Seven months later, and 1,400 miles (2,250km) away in Cornwall, UK, Tracey Williams started noticing a similar trend.

"A friend in Ireland asked me if I had found any," says Ms Williams. "I went out the next day and found quite a few.

"Beach cleaners or beach-combers tend to network, so if a certain item is washing up, we quickly find out about it and we're then on the lookout."

As well as the Azores and south-west England, specimens of this scattered footwear flotilla have so far been found on beaches in Bermuda, the Bahamas, France, Ireland, Orkney and the Channel Islands.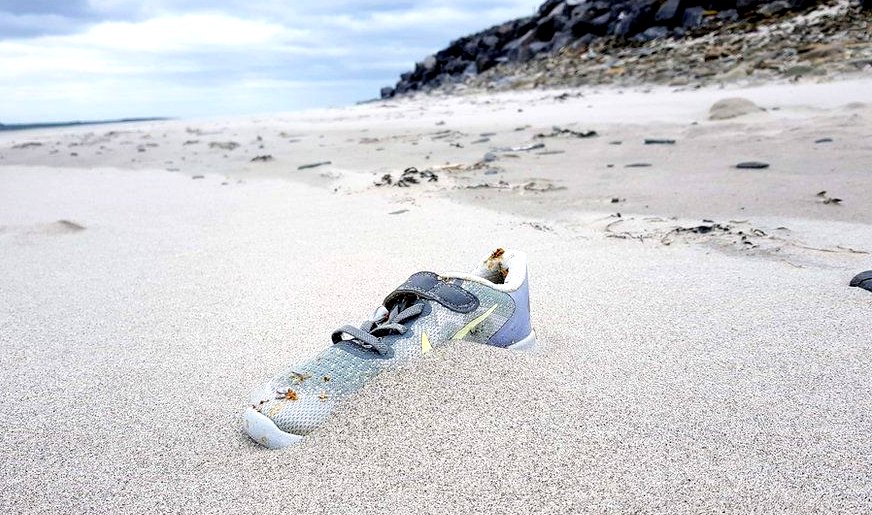 WASHED UP - Nike shoe washed up in Ireland
The source of all these shoes is believed to be a single ship.

"Through the research I have done," Mr Ribeiro says, "everything indicates they may have been from some of the 70 to 76 containers that fell overboard from the Maersk Shanghai."

In early spring last year, the Maersk Shanghai - a 324m (1,063ft) vessel capable of carrying more than 10,000 shipping containers - was travelling from Norfolk, Virginia, down the east coast of the US to Charleston, South Carolina.

On the evening of 3 March - 17 miles from the Oregon Inlet, off the coast of North Carolina - it was caught in a storm. While battling high winds and rough seas, a stack of its cargo-laden containers toppled overboard.

At the time, the maritime trade press reported that aircraft crews sent to locate the missing containers had found nine of them floating, but that seven had later sunk.

It is not possible to say with certainty all the recovered footwear originated from the Maersk Shanghai - the vessel's operator Zodiac Maritime did not respond to BBC questions on the matter. Nike also chose not to comment when contacted.

However, two footwear brands, Triangle and Great Wolf Lodge, confirmed the examples of their products that had been retrieved did originate from the ship.

And Mr Ribeiro is not the only beach cleaner to be convinced they came from the Maersk Shanghai.

Liam McNamara, from County Clare, on the west coast of Ireland, has found "well over 100" shoes - mostly Nike trainers - that in his opinion "most definitely" came from that vessel.

"One company has admitted to losing stock from that shipment and another admitted losing stock at sea," he says.

"They've been turning up all over the place."

So what impact can events like this have?

"Whatever it is - if it is sinking to the bottom or washing up on beaches - it's going to have a detrimental impact to the marine wildlife," says Lauren Eyles, from the Marine Conservation Society.

"The shoes will be breaking down to micro-plastics over years, which will have huge impacts on the amazing wildlife we have both in the UK and worldwide."

Estimates vary, but it is thought about 10 million tonnes of plastic end up in the oceans each year.

Asked how big a role container spills play in that pollution, Ms Eyles says it is not fully understood.

"I don't think there's enough data on it to draw proper conclusions," she explains.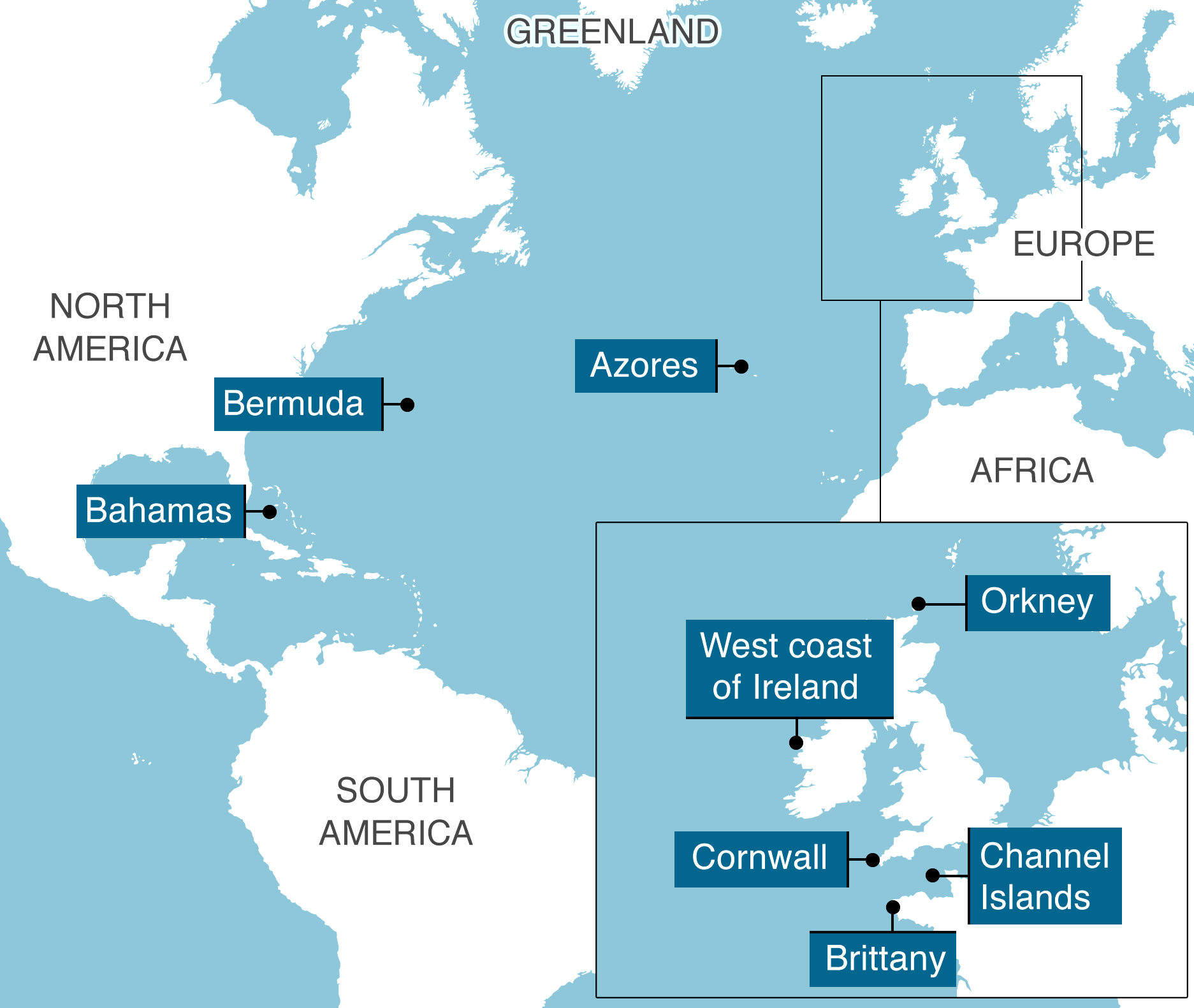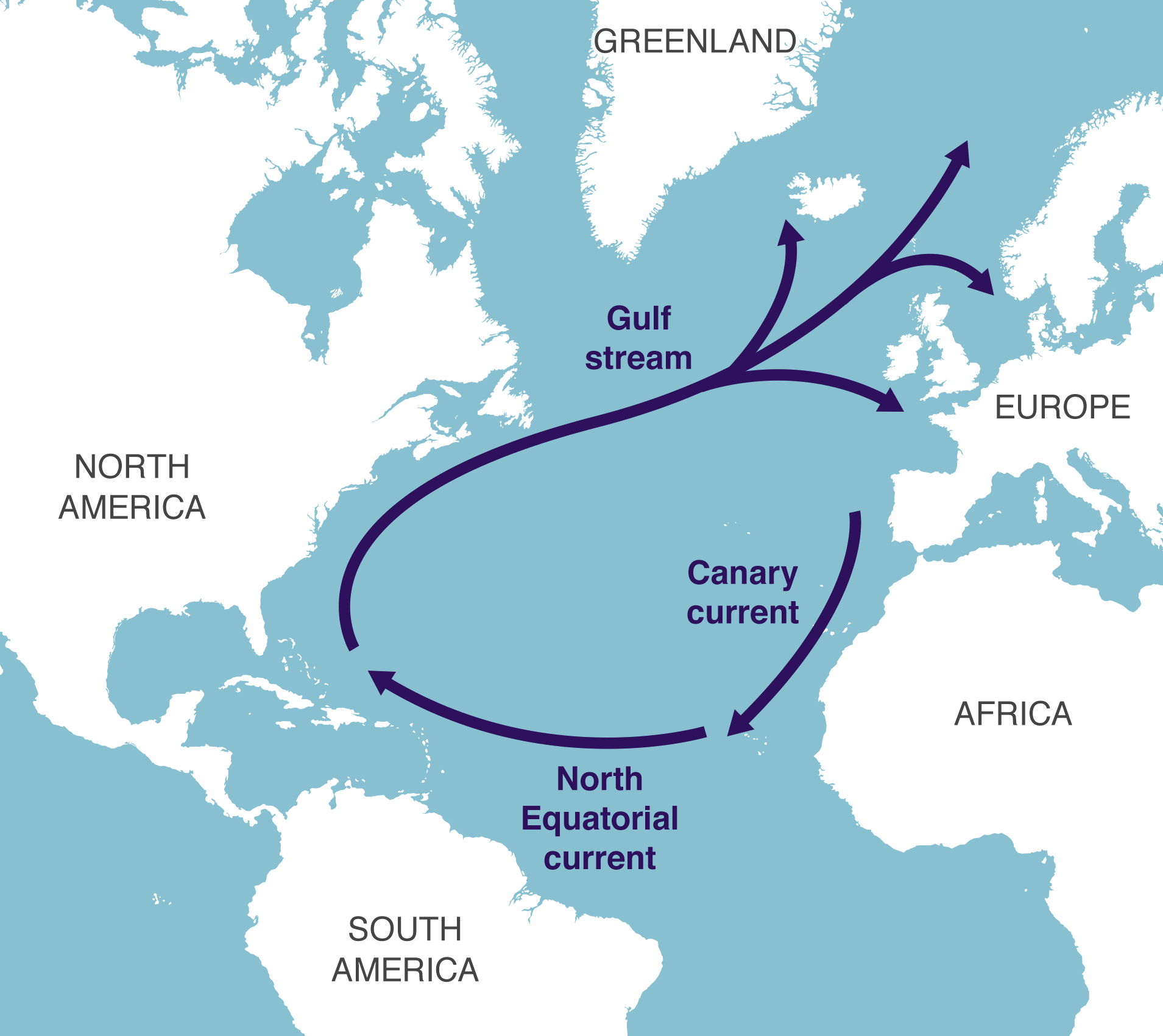 The World Shipping Council estimates that of the 218 million containers transported annually, just over 1,000 go overboard. But one oceanographer, who worked with Nike helping to clear up a spill of its shoes in the early 1990s, believes the real number is likely to be higher.

"It's a number the industry likes to dispute," says Dr Curtis Ebbesmeyer. "I think it's in the thousands of containers annually. The question really is: what's in them?"

It is at least possible in this case, Dr Ebbesmeyer says, to estimate the size of the spill.

"A container can hold about 10,000 sneakers. So if you say 70 containers multiplied by 10,000, that gives you an upper limit [of 700,000 sneakers] that could be out there."

Despite the environmental damage, scientists can salvage something from such incidents - a better understanding of our oceans and the currents that drive them.

While many of the shoes from the Maersk Shanghai have been washing up on beaches, far more are likely to be doing laps of the North Atlantic ocean, stuck in a network of powerful currents.

When and where the shoes appear, Dr Ebbesmeyer says, can tell us how fast the currents are moving.

"If they've gone about halfway around [from North Carolina to the UK] in just over a year, then it takes about three years to go once around the North Atlantic. So that's the typical orbital period of the sneakers, but that hasn't been studied by oceanographers much at all."

Even more enlightening, Dr Ebbesmeyer says, is how the shape of the shoes seems to dictate where they end up.

"The left and the right sneakers float with different orientation to the wind," he explains. "So when the wind blows on them they will go to different places. So on some beaches you tend to get the left sneakers and on others you get the right."

Despite the criticism of the commercial shipping industry, Dr Ebbesmeyer believes it has started to clean up its act. But he says more could be done.

"It takes something like 30, 40, 50 years for the ocean to get rid of this stuff," he says.

"I think companies that have spills think we will just forget about it - but it just keeps washing up. So how do we hold companies responsible? Right now there is no accountability."

Part of the problem is that shipping companies only have to report lost containers if they could become a hazard for other vessels or if they include substances deemed "harmful to the marine environment", such as corrosive or toxic chemicals.

While the Marine Conservation Society says products like trainers harm marine environments, they do not count as "harmful" for the purpose of reporting cargo lost at sea.

The International Maritime Organization - the UN's shipping regulator - told the BBC it recognised "more needs to be done to identify and report lost containers" and it had "adopted an action plan to address marine plastic litter from ships".

For Ms Williams, who goes down to clean beaches near her home in Newquay, Cornwall multiple times a day, there is no easy solution.

"Nobody wants their goods spread across beaches and polluting the ocean," she says. "But I think it would be good if companies could be more open about cargo spills - if they could put their hands up and say: 'Yes there has been an incident.'"

"These things are going to happen, but there doesn't seem to be any responsibility when they do," Mr McNamara adds.

"The bottom line has to go back to the shipping companies; they're responsible for their cargo."

By Hamish Mackay
OCEAN CLEANUP PROJECTS A - Z
* Adidas
* Algalita research foundation
* Aliance to end Plastic Waste AEPW
* Baltimore Mr Trash river cleaning barge
* BAN - Basel Convention Action Network
* Boyan Slat's ocean booms
* CLAIM H2020 EU marine plastic project
* Earth Day - Fact sheet ocean plastic
* Fionn Ferreira's ferrofluid extraction of microplastics
* FlashLight Press Michelle Lord & Julia Blatt
* GRIPS - Global Research & Innovation in Plastics Sustainability
* Interceptor tethered river cleaning barges
* Junk Raft - plastic awareness voyage
* Kids Against Plastic Tat KAPTAT
* Miss Ocean - Plastic Awareness Events
* Nike - Sneakers from recycled materials, ocean spills
* 4Ocean recycled plastic bracelets
* Plastic Oceans Org
* Seabin
* SeaVax autonomous drones
* Surrey University PIRATE & Triton
* WRAP - Waste & Resources Action Programme
CONTACTS
Idea Submissions
Legal Department
NIKE Inc.
One Bowerman Drive
Beaverton
Oregon 97005
USA
Tel: 1-800-344-6453

Email: RSLsupport@nike.com

LINKS & REFERENCE
https://www.nike.com/sustainability
https://purpose.nike.com/
https://www.nikecirculardesign.com/green-chemistry
https://www.nike.com/gb/sustainability
https://www.bbc.co.uk/news/uk-48464664
https://www.dezeen.com/2020/10/01/nike-move-to-zero-carbon-noel-kinder-interview/
https://www.dezeen.com/2020/07/07/nike-ispa-apparel-extremes-everyday-life/
https://www.dezeen.com/2020/02/07/nike-space-hippie-recycled-trainer/