This is one of the most beautifully illustrated children's books about ocean plastic and gyres, where the pollution comes from and what it is doing to the fish, reptiles and mammals who live in the deep blue.
As you turn the pages you are taken on a visual journey from the swirling vortexes of micro plastics, to the fish and seals that eat the plastic, to the fishermen who catch the fish we eat and then to the beaches and landfill where our fast food lives are buried, but the beaches cannot hide.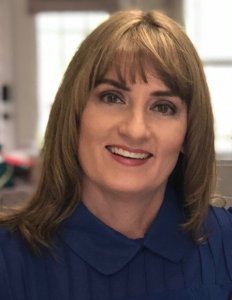 Michelle Lord is the author of several books for children including Paterson Prize Honor Book A Song For Cambodia, Nature Recycles, and Animal School: What Class Are You? She lives with her family in New Braunfels, TX.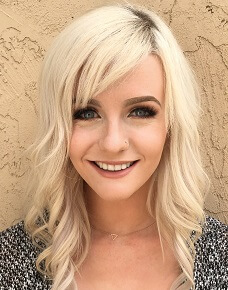 Julia Blattman works as a visual development artist for Paramount Animation, and has created art for Disney and for Dreamworks TV. Julia loves bringing stories to life with her artwork. She lives in Los Angeles, CA, and this is her first picture book.
REVIEWS: Early Praise for The Mess That We Made:

From Yohei Sasakawa, Chairman of The Nippon Foundation and founder of Change for the Blue

"Our lives depend on the ocean. Fish consume our waste and then end up on our dinner plates. I hope that this beautifully illustrated book will serve as a tool to pass on the importance of the ocean to future generations and beyond."

From Briggette Dusart, Cleaner Ocean Foundation

"This outstanding story superbly visualizes pollution problems with art that hits the spot….It is sure to inspire our young conservationists-in the-making to work toward a sustainable ocean environment."

From Anthony Saner, Director of ReefCI (Reef Conservation International)

"Great book! Inspires a love for stewardship of the ocean in today's youth so that the next generation will not repeat The Mess That We Made. There is always hope in the next generation, a hope that they will create a healthier, more sustainable ocean."
FLASHLIGHT PRESS


Flashlight Press books explore and illuminate the touching and humorous moments of family situations and social interactions through captivating writing and outstanding illustrations. Their team includes:

Shari Dash Greenspan Editor and Art Director
Harry Mauer Publisher
Moshe Heller President
Allison Rosenblum Editorial Assistant


Flashlight Press books are available at your local bookstore, and are distributed in the US by:

IPG (Independent Publishers Group)
814 North Franklin Street, Chicago, IL 60610 USA
1-800-888-4741, fax (312)-337-5985
frontdesk@ipgbook.com
www.ipgbook.com


Outside of the US:

Australia
NewSouth Books
University of New South Wales, UNSW Sydney, NSW, 2052
Australia
P: +61 (2) 8936 1400
F: +61 (2) 8936 1440
adscs@alliancedist.com.au

Canada
Canadian Manda Group
664 Annette Street
Toronto, Ontario, ON, Canada M6S 2C8
P: 416-516-0911
F: 416-516-0917
general@mandagroup.com

China and Taiwan
China Publishers Marketing
Lane 99 North CaoXi Road
Unit 5A, Floor 5. No. 2
Xuhui District, Shanghai, China 200030
P: 0086-21-54259557
F: 0086-21-54259557

Indonesia, Korea, Singapore, Malaysia, Philippines, Brunei, Thailand, Vietnam, India & Japan
The White Partnership
6 Newlands Road
Tumbridge Wells
Kent TN1 1YS, United Kingdom
P: (44) 1892 557767
thewhitepartnership@btopenworld.com

Japan
DIP, Inc.
KT Ochanomizu Hijiribashi Bldg 4F
1-3-4, Yushima, Bunkyo-ku
Tokyo, Japan
P: 81-3-5842-9050
F: 81-3-5842-9050

New Zealand
Nationwide Book Distributors Ltd
P.O. Box 65
Oxford, New Zealand 7443
P: (64-03) 366-9559
F: (64-03) 366-4801
info@nationwidebooks.co.nz

Philippines, Micronesia, and Korea
Mind Mover Publishing House
341 Katipunan Avenue
Loyola Hights
Quezon City, Philippines 1100
P: 63 (2) 435-1015
F: 63 (2) 920-7533
lazoleilani@yahoo.com

Singapore and Malaysia
Publishers Marketing Services Pte Ltd
10-C Jalan Ampas #07-01
Ho Seng Lee Flatted Warehouse
Singapore 329513
P: (65) 62565166
F: (65) 62530008
info@pms.com.sg

Southern Africa
Intersoft
Cnr 19 Kent Road & Jan Smuts Avenue
Dunkeld West
Johannesburg, Gaunteng, South Africa 7966
P: 27 (0) 11 325 2643
info@intersoft.co.za

United Kingdom and Europe
Gazelle Book Services, Ltd.
White Cross Mills
High Town, Lancaster, Lancashire, England LA1 4XS
P: 44-1524-528500
F: 44-1524-528510
sales@gazellebookservices.co.uk
CONTACTS

Flashlight Press | 527 Empire Blvd., Brooklyn, NY 11225 USA | 718-288-8300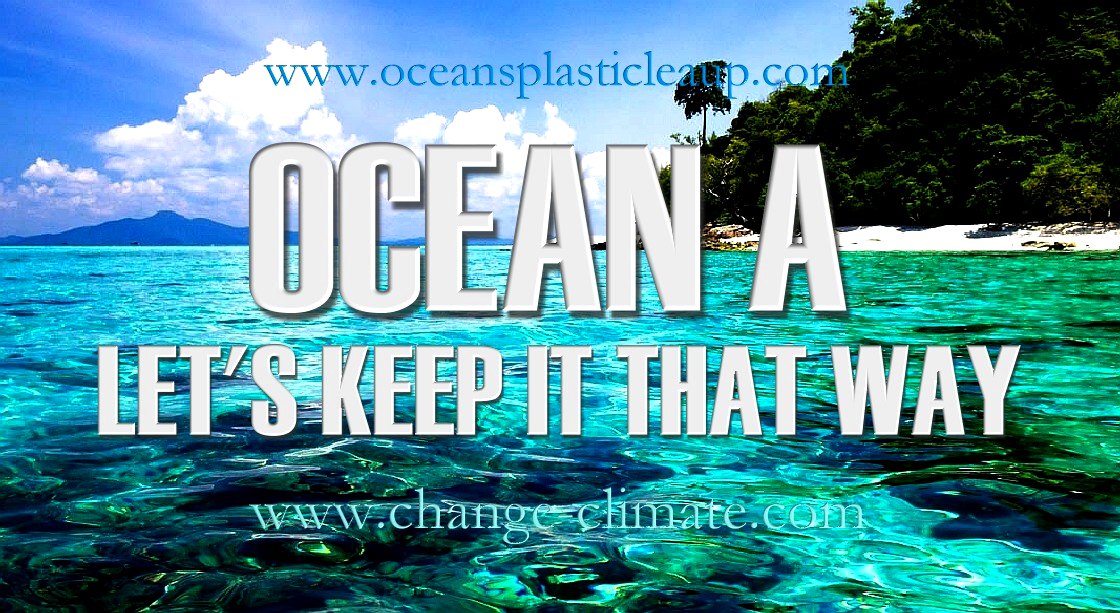 OCEAN CLEANUP PROJECTS A - Z
* Adidas
* Algalita research foundation
* Aliance to end Plastic Waste AEPW
* Baltimore Mr Trash river cleaning barge
* BAN - Basel Convention Action Network
* Boyan Slat's ocean booms
* CLAIM H2020 EU marine plastic project
* Earth Day - Fact sheet ocean plastic
* Fionn Ferreira's ferrofluid extraction of microplastics
* FlashLight Press Michelle Lord & Julia Blatt
* GRIPS - Global Research & Innovation in Plastics Sustainability
* Interceptor tethered river cleaning barges
* Junk Raft - plastic awareness voyage
* Kids Against Plastic Tat KAPTAT
* Miss Ocean - Plastic Awareness Events
* 4Ocean recycled plastic bracelets
* Nike - Sneakers from recycled materials, ocean spills
* Plastic Oceans Org
* Seabin
* SeaVax autonomous drones
* Surrey University PIRATE & Triton
* WRAP - Waste & Resources Action Programme
As you can see from the list above, Flashlight Press, Michelle Lord and Julia Blatman are not alone in the fight against plastic waste in our oceans ....
..
LINKS & REFERENCE
http://flashlightpress.com/the-mess-that-we-made/
https://womenwithgifts.org/2018/12/16/business-featurewild-tribe-heroes/
Sources used for the back matter of The Mess That We Made, along with additional educational resources, can be found here:

THE GREAT PACIFIC GARBAGE PATCH
PBS News Hour, "Great Pacific Garbage Patch Weighs More Than 43,000 Cars and is Much Larger Than We Thought"
The Ocean Cleanup, "The Great Pacific Garbage Patch"
PLASTIC POLLUTION
Plastic Oceans, "The Facts"
The Smithsonian, "Marine Plastics"
Science Alert, "We Totally Missed Most of The Plastic Pollution in The Ocean, Study Reveals"
Plastics Europe, "Plastics – the Facts 2017"
Our World in Data, "How Long Does it Take Plastics to Break Down?"
The Washington Post, "More Than Half the World's Sea Turtles Have Eaten Plastic, New Study Claims"
MICROPLASTICS
GESAMP, "Microplastics In The Ocean – A Global Assessment"
National Ocean Service, "What Are Microplastics?"
Science Direct, "Microplastics: Finding a Consensus On the Definition"
The Guardian, "Microplastic Pollution in Oceans is Far Worse Than Feared, Say Scientists"
GLOBAL WASTE
The World Bank, "Global Waste to Grow by 70 Percent by 2050 Unless Urgent Action is Taken: World Bank Report"
Ellen McArthur Foundation, "The New Plastics Economy"
UN News, 'Turn the Tide On Plastic' Urges UN, As Microplastics in the Seas Now Outnumber Stars in Our Galaxy"
SHIPPING CONTAINERS AND LOST CARGO
World Shipping Council, "Containers Lost At Sea – 2017 Update"
The Maritime Executive, "Over 1,500 Containers Lost at Sea Annually"
gCaptain, "Number of Containers Lost at Sea Falling, Survey Shows"
Shipping and Freight Resource, "Containers Lost At Sea! Why it Happens and What to Do When it Happens"
The Telegraph, "Lost Cargo and Rubber Ducks: Inside the Curious World of Container Shipping"
STYROFOAM, STRAWS, BOTTLES, AND OTHER DISPOSABLE PLASTICS
Sciencing, "How Long Does it Take for Styrofoam to Break Down?"
Green Dining Alliance, "Real Cost of Styrofoam"
WasteDive, "To Ban or Recycle? Inside the Foam Fight Dividing the Industry"
Jstor Daily, "Is the 30-Year-Long Styrofoam War Nearing Its End?"
Society of Environmental Journalists, "Styrofoam Facts — Why You May Want To Bring Your Own Cup"
Money, "No One Knew How Many Plastic Straws Americans Use Every Day. Then a 9-Year-Old Kid Did the Math"
The Mighty, "Disposable Plastic Straws Suck. Try These Disability-Friendly Alternatives"
Eco Cycle, "Be Straw Free Campaign"
Earth Day Network, "Fact Sheet: How Much Disposable Plastic We Use"
Forbes, "We're Now At A Million Plastic Bottles Per Minute – 91% Of Which Are Not Recycled"
The Guardian, "A Million Bottles a Minute: World's Plastic Binge 'As Dangerous As Climate Change'"