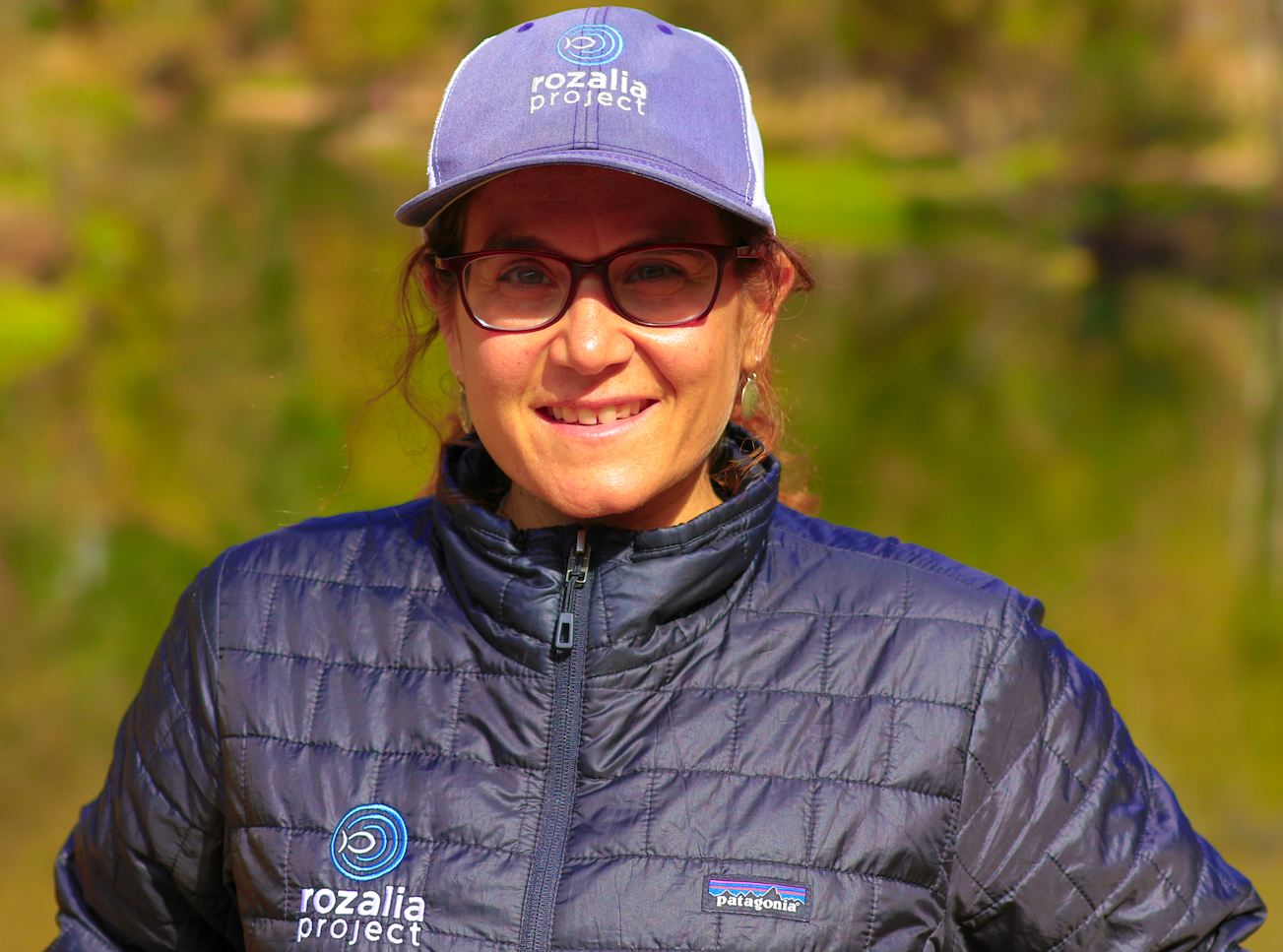 Rachael Miller is the co-founder of Rozalia Project for a Clean Ocean. Rachael was the first Executive Director of Rozalia Project. She is now Founder/CEO of the Cora Ball, a consumer-based solution to microfiber pollution. Rachael holds a USCG 50 ton Master's license and captains the 60' sailing research vessel, American Promise, trains remotely operated vehicle pilots for VideoRay, has been a member of the US Sailing Training Committee and is a National Geographic Explorer. Her academic background is in marine studies and underwater archaeology which she studied at Brown University. She lives in Vermont and loves to ski as much as sail.

Affiliations: VideoRay: trainer, US Sailing: member of Training Committee, Tall Ships America: member of conference committee for Administrators and Educators Forum, New York Harbor School: Professional Advisory Committee – ocean engineering & marine biology, National Geographic Explorer.
The RoZalia Project was co founded by Rachael Miller and James Lyne, naming the quest to clean up the ocean after Rachael's great grandmother: Rosalia Belsky. Rosalia landed in New York in 1922 after a harrowing voyage from Odessa, via Istanbul and Marseile.

The Rozalia Project has been working on the problem of marine debris since inception in 2010. They work on the surface and the seafloor and from angles such as: prevention through education.
They also work to cleanup our act with innovation and doing solutions-based research.
They say that the problem of marine debris is serious because it kills. The presence of non-biodegradable debris in the water is a documented hazard to marine life and humans alike.

POISON

It is well known that plastics, rather than biodegrading, tend to break up into microscopic pieces suspended in the water column and then are ingested by all sea creatures. There is evidence that the toxins released by these plastics are introduced into the human food chain this way.
Marine mammals, sea birds, fish and turtles are killed by ingestion, entanglement and strangulation where they misidentify plastic and other marine debris as food.

Animals of all sizes, but especially the great whales and other marine mammals become entangled which forces them to drag lines, floats and even anchors as they swim. Eventually, if they cannot rid themselves of this man-made drag, they die of exhaustion.
Birds, fish and marine mammals can catch synthetic line around their necks. The animals continue to grow while the line neither stretches nor degrades and they slowly die of strangulation.
Disconnected fishing pots litter the seafloor and engage in ghost fishing – catching and killing sea creatures where no humans are fishing for food.

The Rozalia Project has discovered that marine debris washing, blowing and getting tossed into the ocean has created 3 new oceanographic features in their urban and coastal waters: beer can reefs, rivers of trash and local garbage patches.
A good way to learn about these features and how Rozalia are doing their best to clean them up and prevent them is by watching Rachael Miller's TEDx talk.
CONTACTS
.....
OCEAN CLEANUP PROJECTS A - Z
* Adidas
* Algalita research foundation
* Aliance to end Plastic Waste AEPW
* Baltimore Mr Trash river cleaning barge
* BAN - Basel Convention Action Network
* Boyan Slat's ocean booms
* CLAIM H2020 EU marine plastic project
* Earth Day - Fact sheet ocean plastic
* Fionn Ferreira's ferrofluid extraction of microplastics
* FlashLight Press Michelle Lord & Julia Blatt
* GRIPS - Global Research & Innovation in Plastics Sustainability
* Interceptor tethered river cleaning barges
* Junk Raft - plastic awareness voyage
* Kids Against Plastic Tat KAPTAT
* Miss Ocean - Plastic Awareness Events
* 4Ocean recycled plastic bracelets
* Nike - Sneakers from recycled materials, ocean spills
* Plastic Oceans Org
* Seabin
* SeaVax autonomous drones
* Surrey University PIRATE & Triton
* WRAP - Waste & Resources Action Programme
LINKS & REFERENCE
https://rozaliaproject.org/