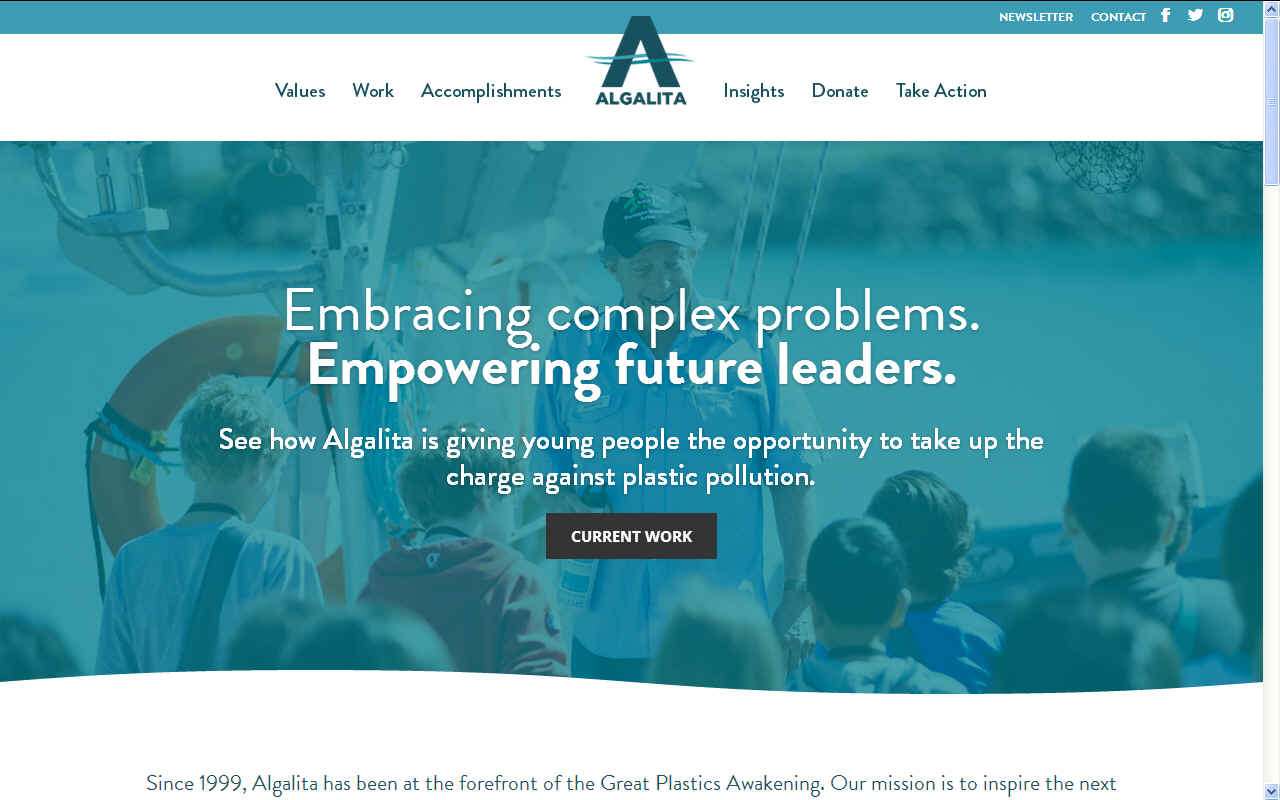 IL CAPITANO - Il capitano Charles Moore, lo scopritore nel 1997 del 'continente di plastica' (Great Pacific Garbage Patch) dell'Oceano Pacifico dal 4 al 9 ottobre prossimi sarà per la prima volta in Italia per un tour ambientalista insieme ad una delegazione americana della Strategia Rifiuti Zero capitanata da Paul Connett il massimo divulgatore dello Zero Waste promosso da Zero Waste Italy, Centro di Ricerca Rifiuti Zero del Comune di Capannori e l'associazione 'Ambiente e Futuro'.

Moore, fondatore dell'Algalita Marine Research Foundation sta dedicando la vita allo studio dei fenomeni biologici legati agli impatti della plastica sulla vita marina e sulla stessa catena alimentare ed ha pubblicato per Feltrinelli il libro "L'Oceano di Plastica". Sei le città, Torino e Vercelli (4-5 ottobre) Parma (6 ottobre), Firenze (7 ottobre) Roma (8 ottobre) Capannori (9 ottobre) che Moore toccherà insieme al team americano composto anche da Rick Anthony, presidente della Zero Waste International Alliance, Ruth Abbe, presidente di Zero Waste USA e Tom Wright esperto di sistemi di imballaggio per iniziative di sensibilizzazione sulle enormi potenzialità della strategia rifiuti zero in termini di salute ambientale ma anche di opportunità di lavoro e sulle criticità planetarie a partire dal dramma dei "continenti di plastica". Al Tour parteciperanno anche Rossano Ercolini, Environment Goldman Prize 2013 e presidente di Zero Waste Europe, Enzo Favoino coordinatore scientifico della stessa organizzazione e Joan Marc Simon direttore esecutivo di ZW Europe.

Il team degli "zerowaster" ribattezzato "Zero Waste Dream Team" sarà in Italia anche per supportare le battaglie che si stanno svolgendo contro l'articolo 35 dello Sblocca Italia che prevede una nuova ondata di inceneritori ed in particolare per sostenere le associazioni e i comitati che a Torino, Parma e Firenze si stanno prodigando contro i rispettivi progetti e impianti di incenerimento. Il tour prevede anche tappe in città ormai simbolo della strategia Rifiuti Zero come Capannori la pioniera italiana di questo modello di gestione dei rifiuti che dal 2007 sta contagiando il "vecchio continente" dove è in programma un incontro con il sindaco Luca Menesini e il Centro di ricerca Zero Waste; come Vercelli dove la sindaca Maura Forte ha intrapreso con risolutezza questo percorso. In seguito lo ZW Dream Team incontrerà a Roma i vertici della giunta capitolina; sarà una tappa d'obbligo per testare la sensibilità ambientale di una delle più importanti capitali europee in vista del grande evento internazionale di dicembre a Parigi sui cambiamenti climatici.
Charles Moore is the man who first discovered the now infamous Great Pacific Garbage Patch in the North Pacific Subtropical Gyre. The Captain famously claimed that cleaning it up would be impossible:
"Trying to clean up the Pacific gyre would bankrupt any country and kill wildlife in the nets as it went."
And there's no denying that the plastic-ridden expanse of the North Pacific, the largest of five oceanic gyres where plastics collect in slowly rotating currents, is a challenging environmental nightmare, one that can't be fixed with a fleet of carbon-emitting and net-dragging boats.
The Algalita Marine Research and Education Foundation, that Moore founded, describes the garbage patch as 'a "plastic soup", where the plastic is distributed throughout the water column', taking up an area of the ocean roughly two times the size of Texas.
With most of the plastic broken into small pieces through exposure to the sun's ultraviolet radiation, the foundation presents this disheartening analogy for those ambitious enough to think it can be cleared: 'Think of how difficult it would be to gather confetti from along a stretch of beach. Now imagine the area you are trying to clean is not only miles long, but also miles deep.'
Algalita was the first organization to analyze samples from all five subtropical gyres. We also developed the world's first set of research protocols for sampling ocean plastic pollution, conducting 13 collaborative expeditions in the process.

They've done extensive work in the Southern Hemisphere, including developing the first ocean plastic pollution monitoring program in this part of the ocean, providing the first ever baseline data set for northern Chile, and founding a South Pacific chapter of Algalita.
Algalita co-founded both the first NGO alliance (Plastic Pollution Coalition) and first plastic industry alliance (Trash Free Seas Alliance) focused on ocean pollution. They also co-hosted the first annual Ocean Heroes Bootcamp alongside UN Environment and several organizations from across the nation.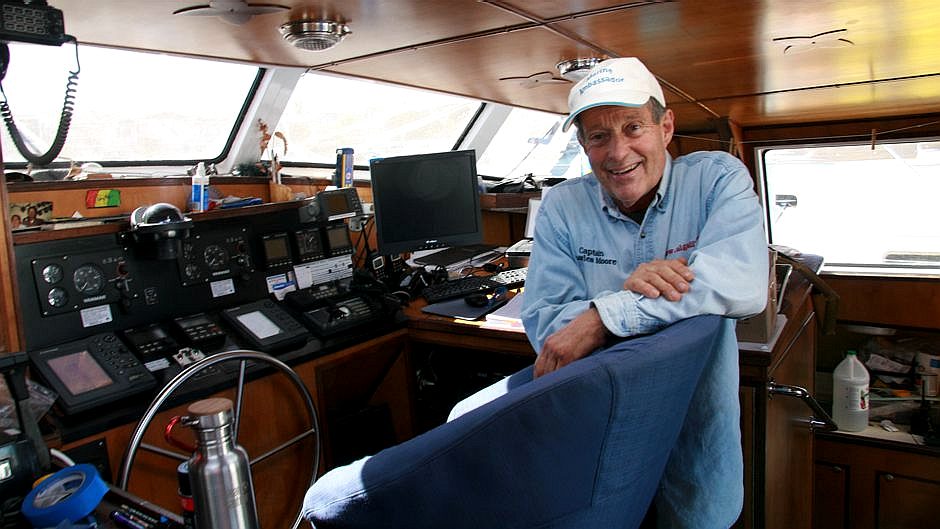 INHABIT 08/02/2017

A few months ago, scientists found a new garbage patch in the Arctic ocean. And now, another pocket of plastics, human trash, and chemical waste has been discovered in a newly-explored region of the Pacific Ocean. Like it's cousin the "Great Pacific Garbage Patch," it's an environmental burden that shows just how irresponsible humans have become in recent years.

The new patch is located between Hawaii and the mainland US, and it was discovered by the Algalita Research Foundation. Charles Moore led the six-month volunteer voyage. Though researchers are still determining the garbage patch's size, it is estimated to be as big as a million square kilometers (386,100 square miles) — four times the size of the United Kingdom or 1.5 times the size of Texas!

Moore told ResearchGate: "We discovered tremendous quantities of plastic. My initial impression is that our samples compared to what we were seeing in the North Pacific in 2007, so it's about ten years behind."

Though the vortex of trash is gargantuan, pictures of the patch are somewhat misleading in terms of the size of debris. Initial analyses reveal that the majority of the plastics are the size of a grain of rice. Of course, there are larger pieces of garbage, such as bottles and fishing nets. So far, it looks as if most of the waste was disposed of by commercial enterprises, such as the fishing industry. This means general consumers are less to blame. "We found a few larger items, occasionally a buoy and some fishing gear, but most of it was broken into bits," said Moore.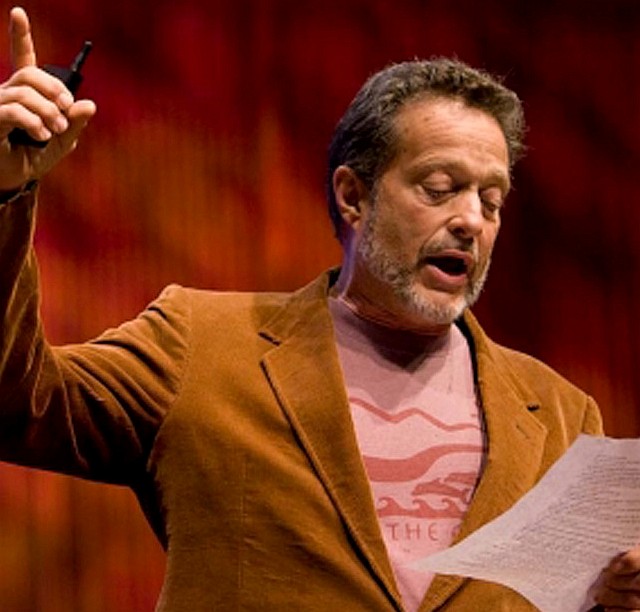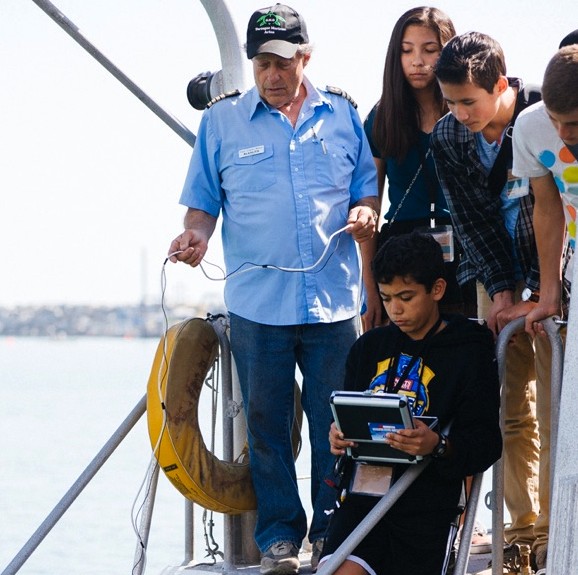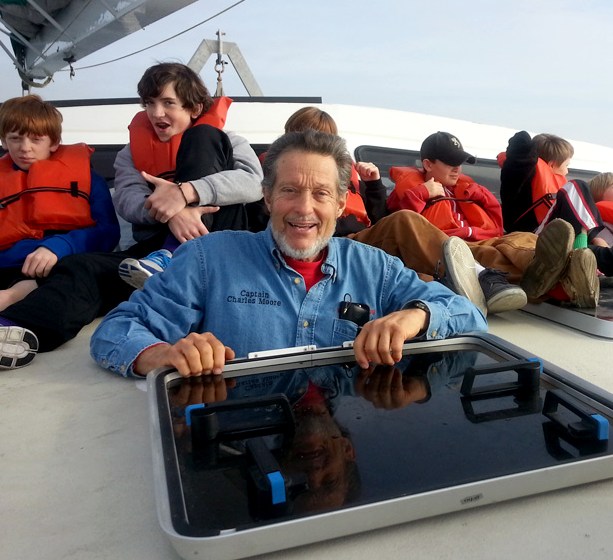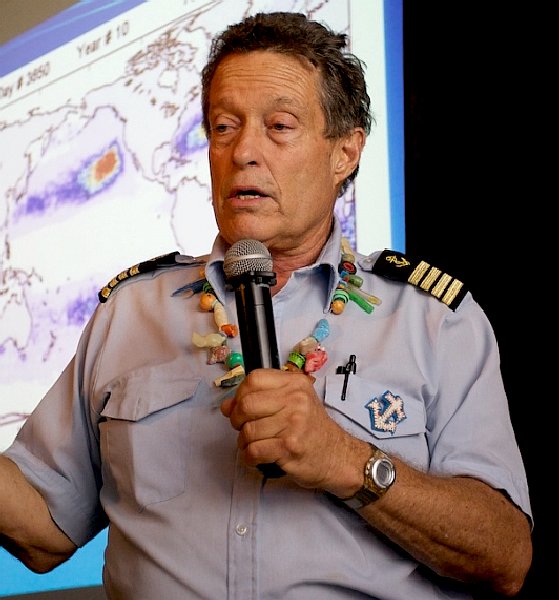 Small or large in size, plastic debris still poses a serious threat to marine wildlife and terrestrial ecosystems. It's estimated that by 2050, 99 percent of birds will have plastic in their guts due to the extraordinary amount of goods disposed of by humans.

Though you may think you have nothing to do with the problem, that is unlikely – 80 percent of pollution enters the ocean from land. Over time, plastic debris breaks up into micro-particles that don't easily biodegrade and are ingested by wildlife. If animals — such as turtles and fish — don't die from swallowing the trash, their bodies are likely to become more toxic due to the PCBs and other chemicals found in plastics. This, in turn, makes them unsuitable for consumption by humans and other creatures.

As IFLScience reports, garbage patches in the ocean result from giant systems of circulating currents (gyres) sweeping debris up from ports, harbors, rivers, docks, and ships. The trash then becomes trapped and oftentimes accumulates for years before it is spotted.

Though this new vortex of trash is bad news, it doesn't mean hope is lost. Humans still have time to adopt sustainable habits and prevent climate change from worsening. As innovations are developed to clean up the oceans, individuals and families can reduce their burden on the environment by eating more unpackaged whole, unprocessed foods, bringing recyclable bags to the grocery store and boycotting plastic whenever possible. By Amanda Froelich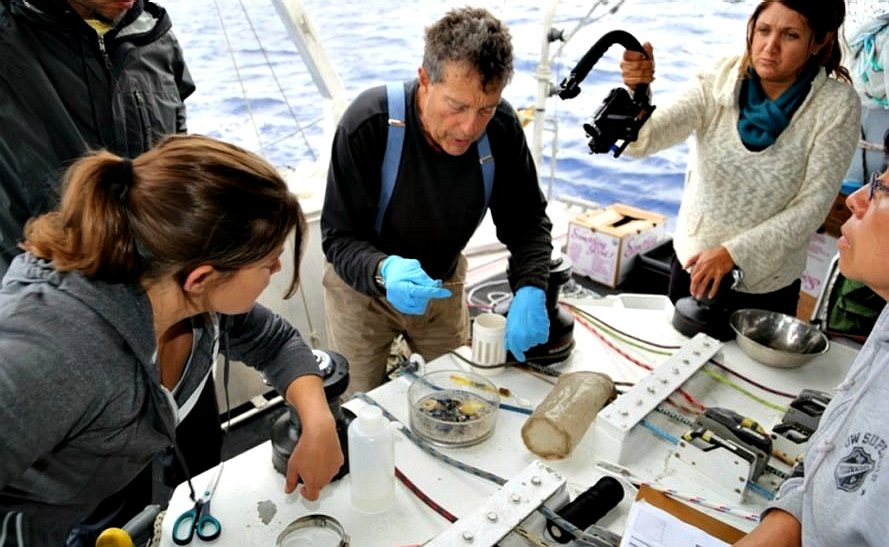 CONTACTS
148 North Marina Drive
Long Beach, CA 90803-4601
562.598.4889

Executive Director, Katie Allen – katie@algalita.org
Education Director, Anika Ballent – anika@algalita.org
Development Coordinator, Stephanie Shao – stephanie@algalita.org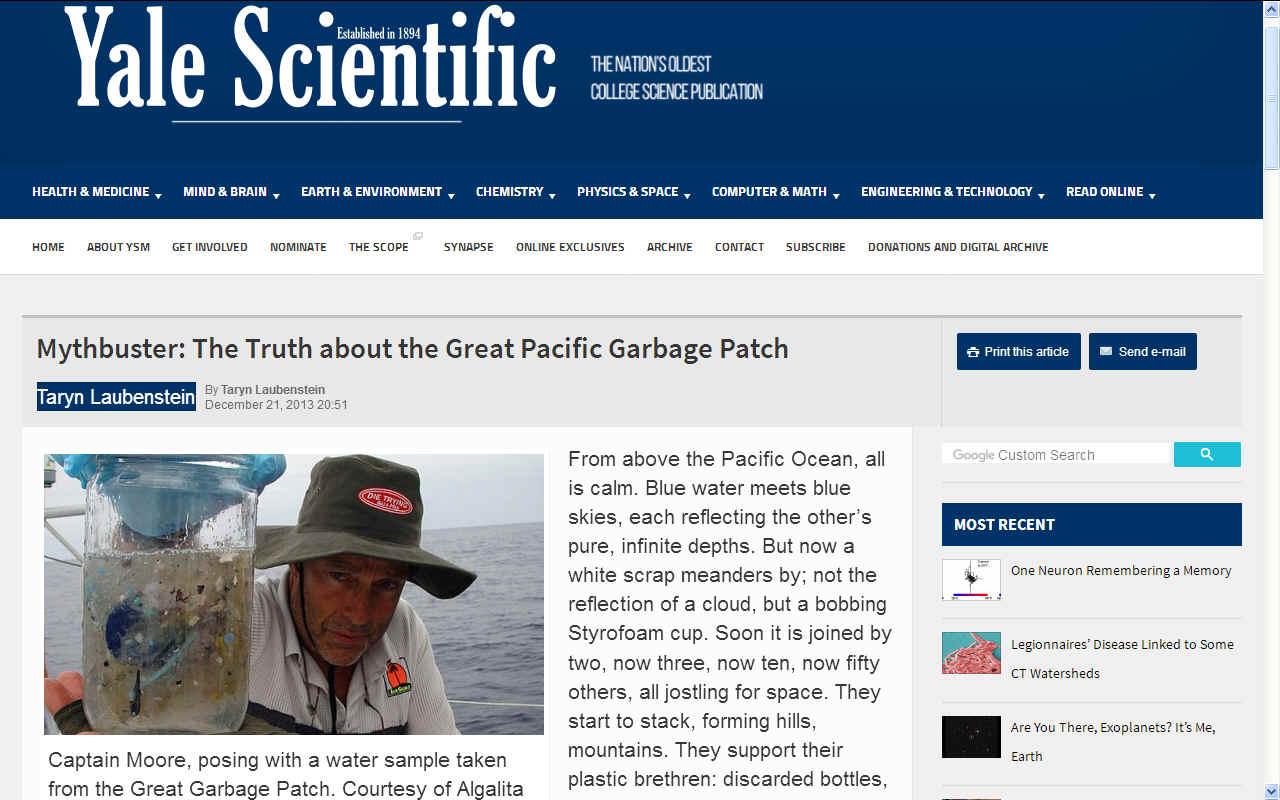 YALE SCIENTIFIC 21 DECEMBER 2013 - MYTHBUSTER - From above the Pacific Ocean, all is calm. Blue water meets blue skies, each reflecting the other's pure, infinite depths. But now a white scrap meanders by; not the reflection of a cloud, but a bobbing Styrofoam cup. Soon it is joined by two, now three, now ten, now fifty others, all jostling for space. They start to stack, forming hills, mountains. They support their plastic brethren: discarded bottles, packaging materials, webbed fishing nets. Worn-out tires pile atop one another forming rubber towers, while flimsy shopping bags flutter like flags in the breeze. It is an island of plastic the size of Texas, floating in the middle of the Pacific.

This is the image that comes to mind when people hear of the Great Pacific Garbage Patch: a massive, floating heap of debris. However, while it is true that trash does find its way into the oceans, the Great Pacific Garbage Patch is not a floating island in the traditional sense. Instead, the Garbage Patch is composed of tiny plastic bits that linger unseen beneath the surface, ranging in size from a few square inches to barely visible specks.
OCEAN CLEANUP PROJECTS A - Z
* Adidas
* Algalita research foundation
* Aliance to end Plastic Waste AEPW
* Baltimore Mr Trash river cleaning barge
* BAN - Basel Convention Action Network
* Boyan Slat's ocean booms
* CLAIM H2020 EU marine plastic project
* Earth Day - Fact sheet ocean plastic
* Fionn Ferreira's ferrofluid extraction of microplastics
* FlashLight Press Michelle Lord & Julia Blatt
* GRIPS - Global Research & Innovation in Plastics Sustainability
* Interceptor tethered river cleaning barges
* Junk Raft - plastic awareness voyage
* Kids Against Plastic Tat KAPTAT
* Miss Ocean - Plastic Awareness Events
* 4Ocean recycled plastic bracelets
* Nike - Sneakers from recycled materials, ocean spills
* Plastic Oceans Org
* Seabin
* SeaVax autonomous drones
* Surrey University PIRATE & Triton
* WRAP - Waste & Resources Action Programme
LINKS & REFERENCE
https://inhabitat.com/a-garbage-patch-bigger-than-texas-was-just-discovered-in-the-pacific-ocean/
https://www.improntaunika.it/2015/10/il-capitano-charles-moore-scopritore-del-continente-di-plastica-in-italia-per-un-tour-ambientalista/
https://algalita.org/