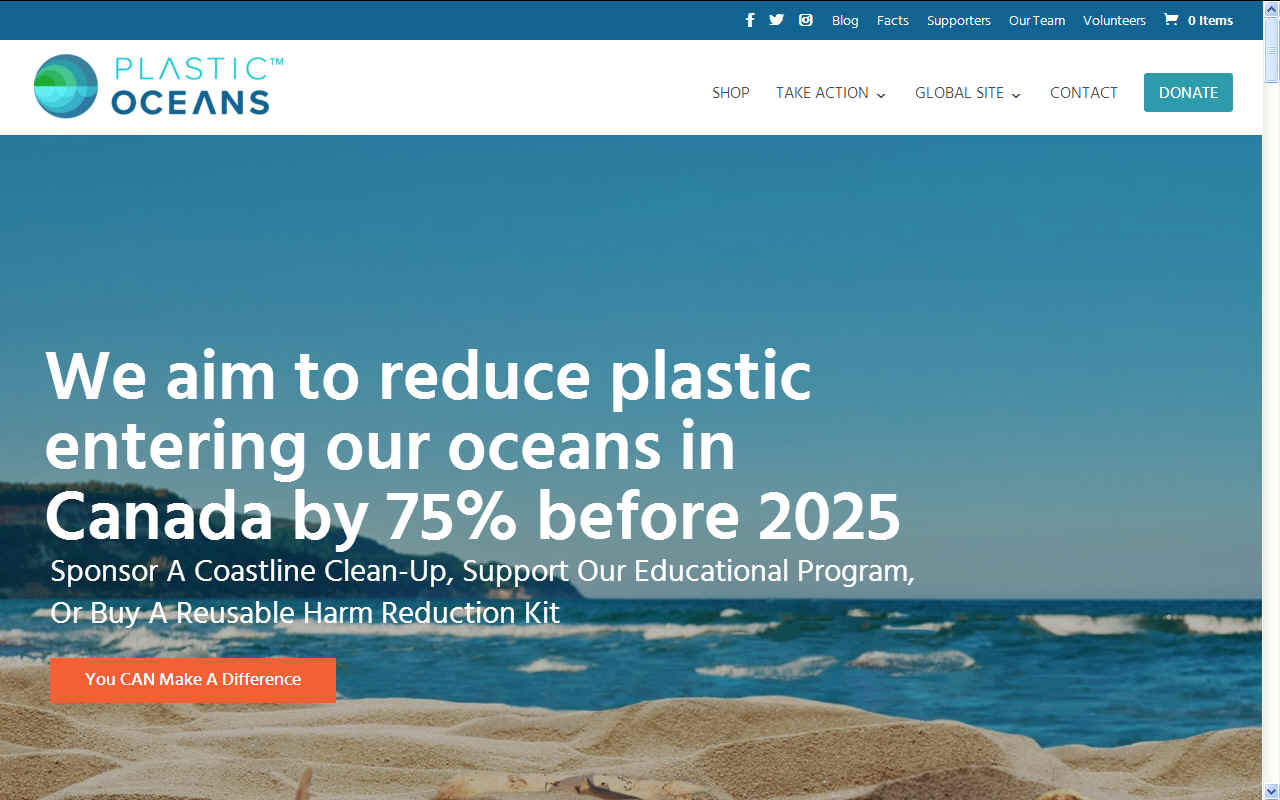 PLASTIC OCEANS CANADA - Hope to activate all Canadians to make changes in their own lives therefore creating a movement of change where people take ownership of the plastics they use. POC will achieve this through a social impact campaign driven by ambassadors, alongside use of their film material for educational purposes in Schools and Universities and in collaborative projects with like-minded organisations also working to create awareness and drive change.
Ready for your new all-plastic diet?

300 million tons of plastic is produced a year. 8 million of that 300 million is chucked into the sea annually – which is equivalent to dumping a garbage truck (1 ton) of plastic into the ocean per minute.

You know those crab legs you enjoy when you have a nice dinner out? Or that escargot you splurge on? Or even that tilapia you regularly cook for dinner? And don't forget the tuna sandwiches you take for lunch.

All of it will be more plastic than food as the years tick by. Fish eat the plastic we divulge into the ocean.

So guess what? By 2050, you'll be eating plastic every time you order seafood.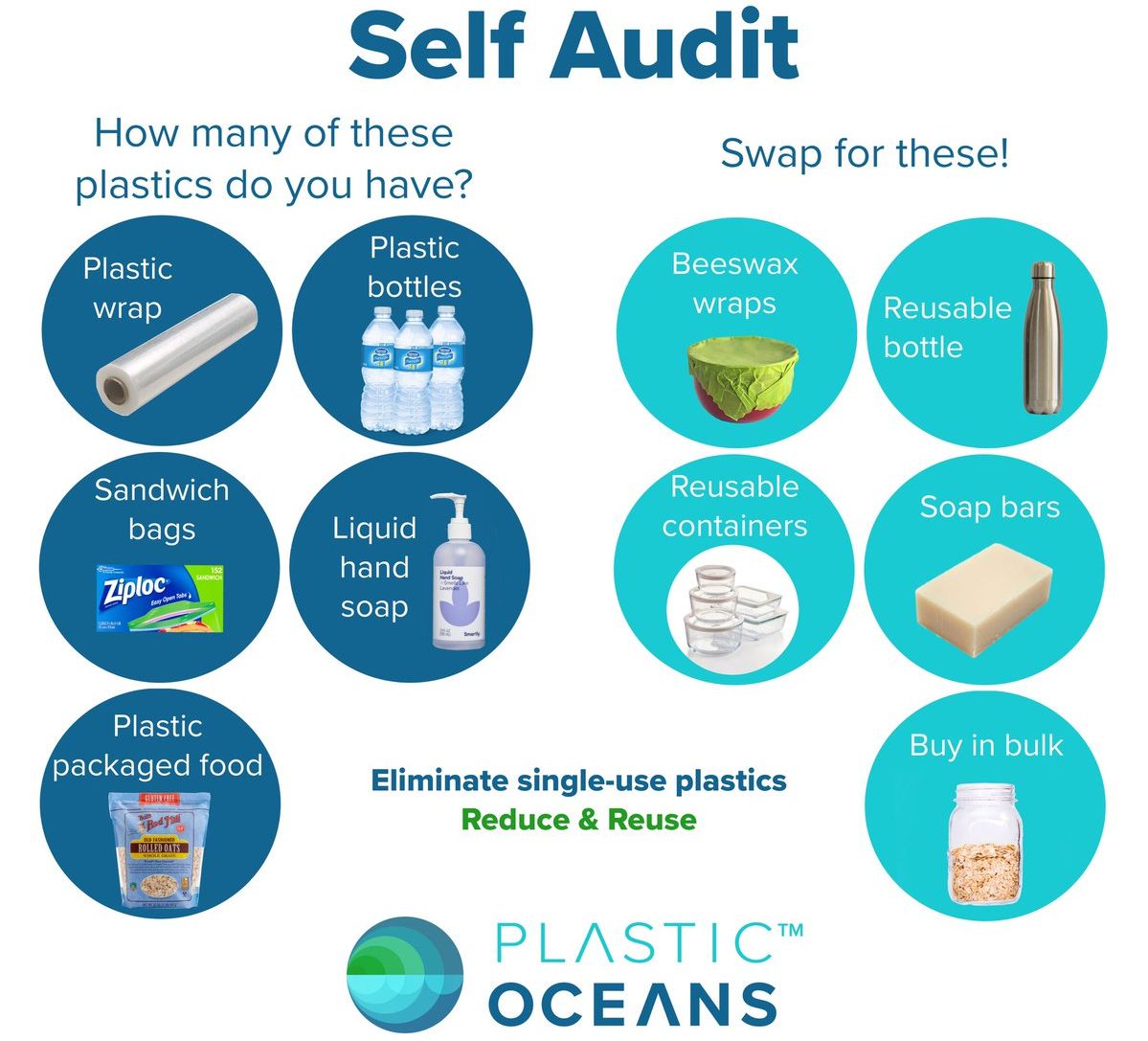 You. Can. Make. A Difference.

Every Single Person Is Responsible And CAN make a difference.

Your plastic footprint is larger than you realize.

Under your kitchen sink is a mass of wrinkled plastic bags. Every time you get a coffee from your favourite cafe, you're given a single-use cup. And don't forget the water bottles, pop cans, and juice boxes you collect over time.

Here's how much plastic the average Canadian uses annually:

700 Plastic Bags, 720 Single-Use Cups, 1025 Plastic Bottles, 730 Straws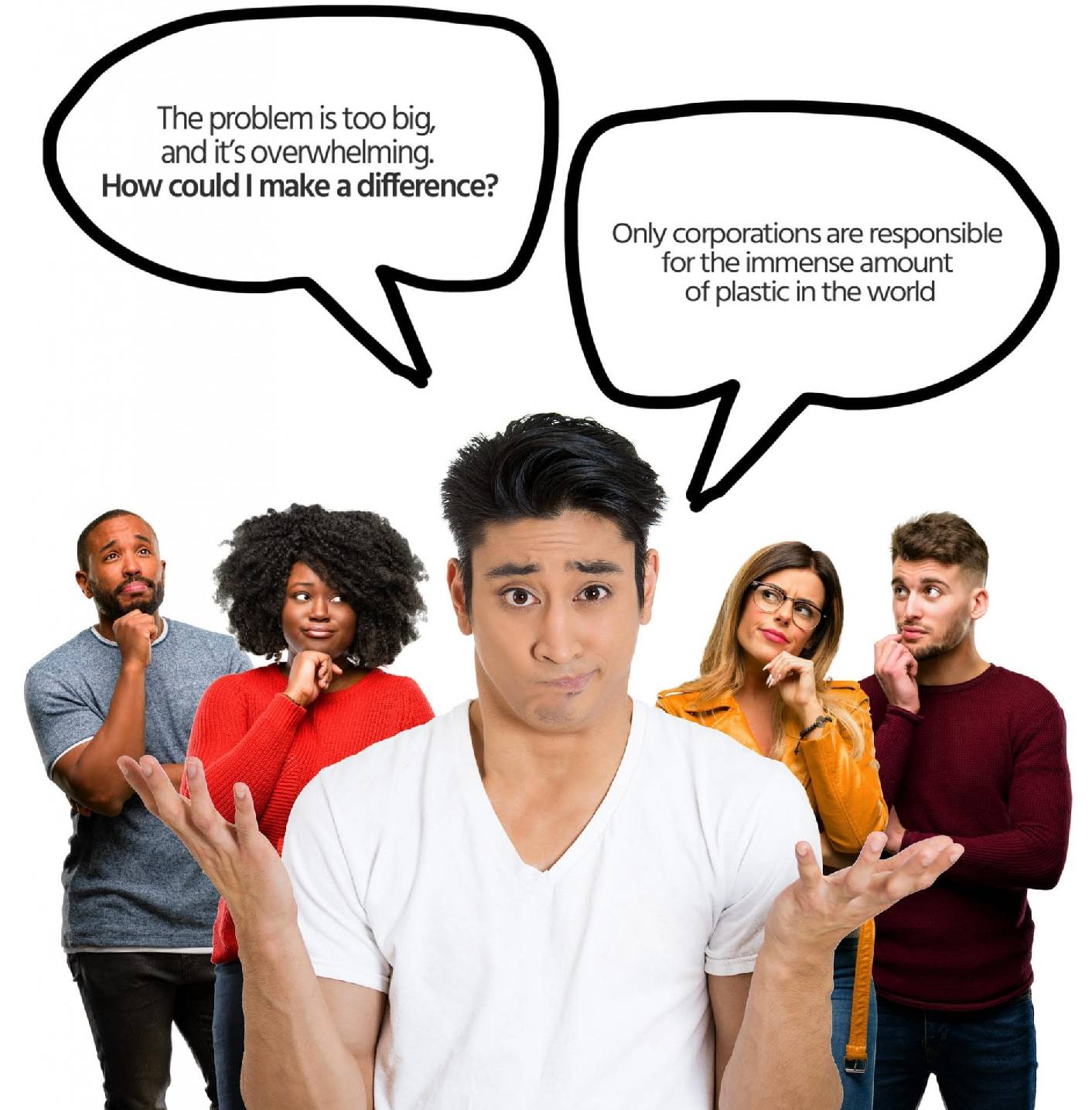 MEET THE TEAM - Executive Director and Board of Directors

Adrian Midwood (Executive Director)

Learn more about his work | Welcome Letter

Originally from the Greater Vancouver Area, Adrian went traveling at a young age and didn't stop until he came home and took on this role. He is a 200 ton ocean rated Captain, professional level SCUBA diver and small NGO and Business owner from his time in the south pacific islands. His experience on and in the ocean gives him the inspiration to fix this issue and his professional background empowers him to understand how.

For the past 7 years Adrian has worked directly on waste plastic remediation programs such as:

• developing government programs for Fiji and Tonga on education and waste collection
• building infrastructure and job creation for local rural communities centered around valuing plastics
• social enterprise valuing waste plastics to prevent them from entering our ocean
• creating voluntourism opportunities for people to get engaged on the ground
• A TEDx youth talk
• collaborating with most major international NGO's and foreign embassies based in the South Pacific on frameworks for waste plastic remediation.

In preparation for taking on this role, Adrian recently finished an extensive school tour across B.C. He reached 5,210 students, giving 28 presentations at 17 schools. This tour has created engagement and momentum for action in B.C. and has positioned POFC to expand its impact in the province and nationally. It has also enabled us to deepen our knowledge of the various groups working in this space."
Genevieve Wakutz (Communications, Accounts and Social Media)

Genevieve studied English literature, environmental studies and forest conservation at the University of Toronto and graduated with a BA Hons. in 2018. Her passion for conservation and increasing awareness of critical environmental issues led her to Plastic Oceans. Based out of Southwestern Ontario, Genevieve combines her passions and education to coordinate communications for Plastic Oceans Canada.

Looking forward, her adventure goals include scuba diving through the Great Barrier Reef and hugging a Giant Sequoia on the west coast. She wants to spend her life protecting nature and supporting its growth, so that future generations can experience our world's natural beauty.
Maria Featherstone (Education Coordinator)

Maria is Education Coordinator, and began her journey with Plastic Oceans as an Ocean Guardian in the lower mainland of BC. She's very excited to move into the role of Education Coordinator and lead new Ocean Guardians as they continue to educate students on plastic waste awareness, and sow the seeds for action. With a BA from Simon Fraser University in English and Communications, and a background in local, non profit, cultural and business improvement societies, Maria has always steered her endeavours to align with a passion for sustainable living. She didn't know where the journey would lead when she contacted the POFC to screen the film for her daughters class, but when she saw the impact of awareness first hand, she wanted to show this film to as many students as possible. She emailed every school in her district and soon visited more than 40 schools with an overall attendance of more than 10,000. She knew her actions mattered. For some, sustainable living is already part of their daily lives, for others its a new adventure; but its always important to remember no action is too small. Start small, and keep going!
John McCulloch (President)

John McCulloch was until 2011 Managing Partner of the 'OneWorld' global airline alliance. Prior to that he was Head of Group Marketing for HSBC worldwide, and before that spent 15 years with Cathay Pacific Airways and the Swire Group based out mainly out of Hong Kong and Japan. He has a law degree from Cambridge University, and now runs his own consulting and advisory business in Vancouver, also working as a volunteer with various not-for-profit organisations and local charities.
Ian Merkel (Treasurer)

Ian Merkel was born in South Africa and emigrated to Canada in 1975. He is a retired CPA, CA, who specialized in technology and has served on a number of N.P.O's and Charities as a Director and Treasurer. Most recently he was Treasurer /VP of Reel Causes Society an N.P.O. screening and hosting social justice films for local Non-profits and Charities. He served on the board for over 5 years. He is President and the founder of the Vancouver Foreign Film Society an N.P.O. screening monthly international foreign films. He has participated as a documentary juror for the Leo Awards and has run a number of film festivals in Vancouver. He continues to promote and advise film festivals locally. Since retiring Ian has volunteered with the Vancouver International Jazz Festival. For the past 4 years he has managed the volunteers for the environmental section of the Jazz festival working closely with recycling organizations and food vendors to reduce waste. Since the inception of the environmental program in 2015 the festival has seen a reduction of more than 60% in general garbage, plastic and non-organic waste.
Max Wensel

Max Wensel is the Senior Financial Analyst at Pacific M&A and Business Brokers, where his areas of work include business planning, corporate development and strategy, forecasting, and data analysis. He attended the University of Calgary with an initial desire to work in the fields of ecology or marine biology. After making a career switch into finance, he found a need to continue to explore his passion for environmental and ecological causes through volunteerism and engagement with non-profits and charitable organizations which brought him to Plastic Oceans Canada. An avid lover of nature, Max can often be found sailing, kayaking, or on extended hikes throughout the Pacific Northwest and Rocky mountains.
Julie Strilesky

Julie has over ten years experience in both the private and public sectors. Having worked in the sustainability field for lululemon and the BC and Ontario governments, she is an inspired leader who is adept at communications, project management and consensus-building to achieve results. She studied international development and political economy and Queen's University and the London School of Economics. Julie has recently traveled to South America and Europe, and volunteered with refugees in Greece. She enjoys teaching and practicing yoga, cycling, and everything outdoors.
Tim Stephenson - Education and Expeditions Director

Tim Stephenson, a science teacher at Walnut Grove Secondary School in Langley, British Columbia was a recipient of the Prime Ministers Award for Teaching Excellence in 2018.

He is an environmental champion who gets his students excited about science. Shaping his teaching to encourage students to engage in science 24 hours a day, he uses SnapChat, Twitter and a very popular course on astronomy to get students talking about science and connecting it to their life.

Outstanding Achievements

Created only astronomy course in school district, which students flock to; course led to public outreach opportunities such as star parties and solar eclipse viewing.

Lead a year-long research project in the high school, studying the effects of ocean acidification and rising water temperatures on corals and crustaceans.
Inspired by Tim, students launched the Engineering Club, meeting regularly after school to transform single-use plastic items bags into permanent and useful objects like plastic bricks.
Coordinated science-based field trip to Hawaii to teach students about geology, astronomy, marine biology, agriculture, and the history and culture of Hawaii
Was featured at a local TEDx event, speaking about the importance of teachers, the near future of the environmental sciences, and the joy of learning


ADVISORY PANEL

Daniel Rotman - Master Recycler Vancouver

Daniel has an M.A. in Conflict Resolution and his mission is to engage in society's large, multi-party, cross-sector problems. This has brought him to the world of waste, where he now operates a consultancy at the crossroads of waste management and behaviour change. He has experience working in waste planning, private recycling and Extended Producer Responsibility (EPR). He has also co-created and has been co-facilitating the Master Recycler Vancouver program since 2015, empowering new waste reduction and prevention champions. (See http://www.masterrecyclervancouver.ca/about/).

Daniel also sits on the Board of Directors with the Society Promoting Environmental Conservation (SPEC, see http://www.spec.bc.ca/) and re:FILTER (see https://www.refilter.ca/).

Daniel is thankful to be able to live and play and work on this beautiful land and strives to live in a way to protect it for generations to come.
Dr. Peter Ross

Dr. Ross is an international expert in ocean pollution, having published over 140 scientific articles and book chapters. He is the Director of the Ocean Pollution Research Institute out of the Vancouver Aquarium, which is an Environmental Microplastics Facility dedicated to developing new techniques and insight into the source, transport, fate and effects of microplastics in the ocean. His team have published ground-breaking studies documenting the widespread distribution of microplastics in the NE Pacific Ocean and ingestion by zooplankton. He served as a Research Scientist with the Department of Fisheries and Oceans Canada between 1996 and 2013. He leads research on a variety of different pollutants in marine ecosystems here in the Pacific as well as in the Arctic and has provided advice in support of the regulation, management, and disposal of chemicals of emerging concern in Canada.
Margaret McCullough - Political & Education

Margaret has been a senior biology and science teacher in Victoria for 39 years. In 2014 she received the Prime Minister's Award for teaching Excellence.

Margaret has been a science and Biology teacher in Victoria for 39 years. She holds an Honours degree in Genetics and Biochemistry, was awarded the Prime Minister's Award for Teaching Excellence and has a UNEP Certificate for expertise in Marine Litter. Margaret founded Fin Free Victoria with Rob Stewart, and has worked with school students for many years on environmental campaigns such as Fin Free, Banning the Trophy hunting of Grizzly bears and the Ban the Bag campaign. During these campaigns she empowered her students to work with their communities, NGOs, and politicians at the provincial and federal levels- the end goal being legislation. They achieved successes with a ban on Grizzly Bear trophy hunting in BC, and the use of single-use plastic bags in Victoria, and adoption of the national plastic reduction strategy. She is now schools coordinator for Surfrider Vancouver Island, and has started a single-use plastic free schools BC campaign, and is working with MPs to implement the national plastic reduction strategy.

Outstanding Achievements

Awarded a UNEP Certificate for expertise in Marine litter.
Founded Fin Free Victoria with Rob Stewart
Founded Kids for a Plastic Free Canada
Eliot Cohen Perinne

Born and raised in Caracas, Venezuela, near the Caribbean coast, Eliot grew up with a strong sense of belonging to the ocean. He spent is high school years diving and fishing throughout the coast and in close contact with the sea. 20 years ago the impact of humans on these fragile environments was already apparent and inspired an urgent sense of environmental advocacy. As an industrial designer who's worked in the outdoor and sports industry for over 15 years, he believes in the power of organizations to lead change from within the industry and make an impact through more durable and responsibly made products. He is currently a Design Director at Lululemon where he co-founded an internal collective specifically aiming at reducing single-use plastic waste through education and awareness in the workplace, he is also involved in internal initiatives tackling sustainability and wellness in the product lifecycle.
OCEAN GUARDIANS
Salina Derish - Fraser Valley, British Columbia

Salina Derish, a 4 year Chilliwack resident and lifelong British Columbian owns and operates PickEco Refills LTD.

Salina: SHE-E-O, director, founder, call her what you will, Salina decided to be the change she wanted to see in the world. Bringing a zero waste shopping experience to Chilliwack has been one of her proudest moments.
Jodi Mossop

Founder and CEO of Barnacle Babe Productions Inc. (aka Barnacle Babes), an international magazine, web-series, Warrior Women of the Sea Conferences. She is also a catalyst of change for human development and ocean conservation, as well as, life-long lover of all things water. Jodi's love for community, conservation and a never-ending quest for vibing higher, she continues her lifelong pursuit and passion of elevating the human race into a community of givers, lovers and protectors.
Sandra Jara

Sandra has been a healthcare professional and practitioner of yoga for more than 20 years. As a Dentist with a masters degree in Implantology, Aesthetics and Clinical Psychology, she has a a passion for leading patients to improve their preventive health through positive habits. Also, as a yoga instructor, she encourages her students to discover how these practices increase awareness of mind and body, and to expand their yoga practice to their daily lives. Originally from Bogota, Colombia, Sandra comes from a country of immense natural beauty and ancestral culture, as such she understands the urgency to preserve these values through education and advocacy. Through her volunteer work with different local organizations such as Yoga Outreach and various Neighbourhood Houses, Sandra is committed to spreading the word on all the different ways each person can care for the planet



Plastic Oceans Foundation Canada is a Federal non-profit organization, and Registered Canadian Charity, organized and existing under the laws of Canada (FEDERAL INCORPORATION NO: 1000119-8 / BC INCORPORATION NO: XS0066449)

CHARITY REGISTRATION NO 74084 6894 RR0001

| | | |
| --- | --- | --- |
| | | |
| Julian Lennon | Dr Sylvia Earle | Tanya Streeter |