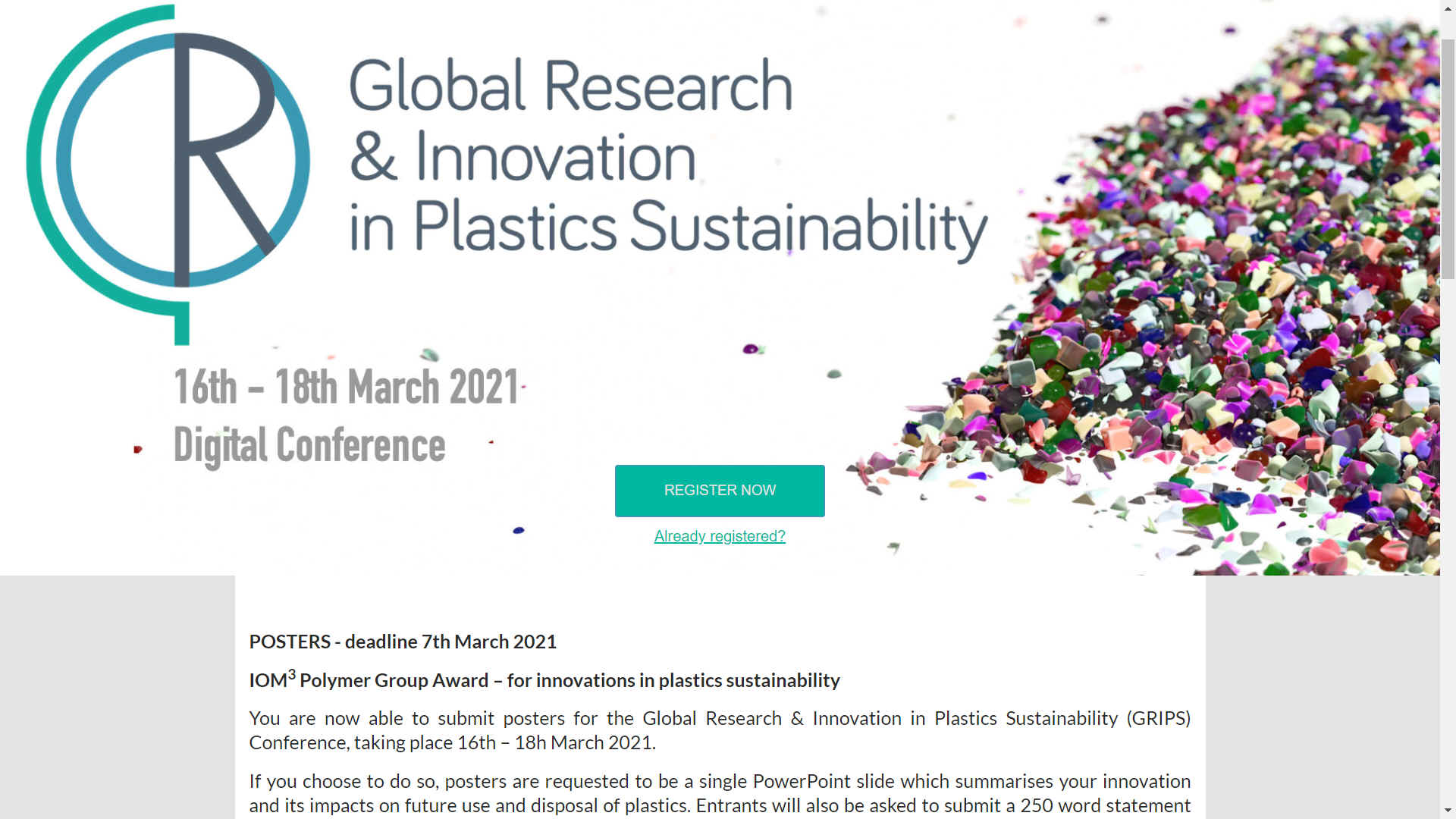 ...
Global Research and Innovation in Plastics Sustainability (GRIPS) is a conference, exhibition and showcase held on 16th – 18th March 2021 online. GRIPS is a virtual event for all those involved in the sustainability of polymers, plastics and elastomers.
In relation to the 7Seven Point Plastic Plan proposed in March of 2021 by the Cleaner Ocean Foundation's policy advisers, research into alternative methods of packaging and filming is essential for the Seven Articles to work effectively. The sessions that our delegate attended reflected the activities that we are interested in, and was on the limitations of time that prevented us from attending other sessions, and not covering many other interesting topics. We learned a great deal from the speakers presentations and in the Question and Answer sessions, that revealed how many of the scientists present viewed the work we are engaged in, for example Ocean Awareness and Lobbying for a Plastic Paris Agreement.
This session of the GRIPS conference dealt with the important research of many institutions as to reducing fibre fragmentation leading to micro plastic ingestion in seafood, including plankton and shellfish. The very interesting presentations explained that not all microfibres come from clothing use and degradation. But that polypropylene is prevalent in significant quantities. Hardly surprising when many ropes these days, including fishing nets, are made of this tough plastic. Not tough enough for conservation purposes, but a cheap replacement to hemp. Our experiments showed that ropes used in the garden and for forestry (for example) when exposed to sunlight, degrade quite quickly and fragment into micro fibres. Then when it rains these fibres get washed from the land into the sea.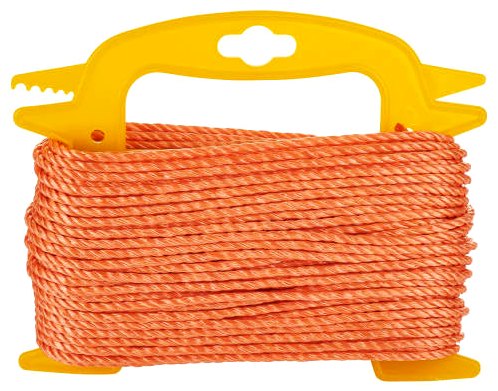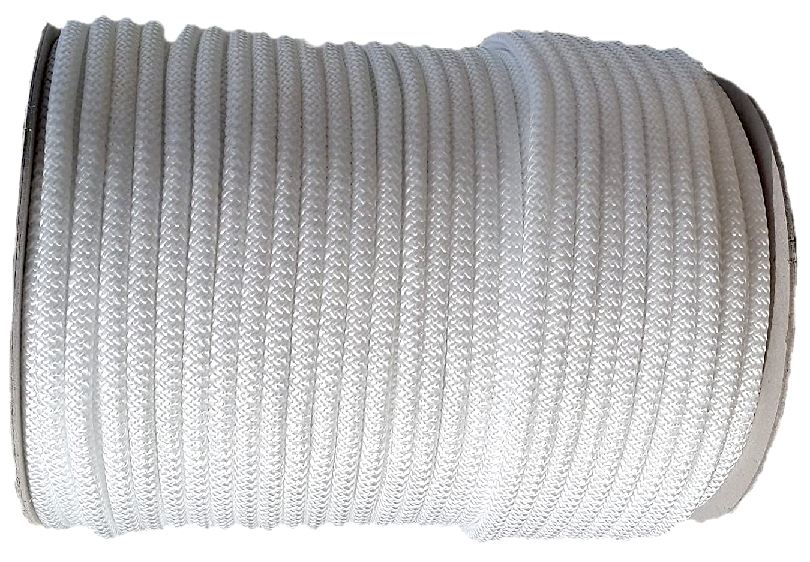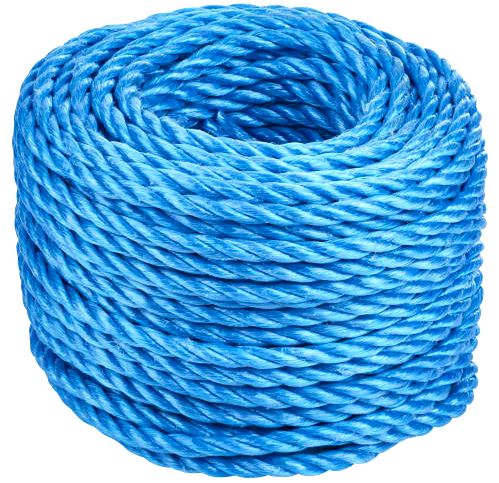 POLYPROPYLENE - Ropes made of this material have a lot to answer for. We should be looking for a material that is either more resistant to degradation, or biodegrades after a reasonable working life. Nature built this into natural fibres for us, but we had to go and mess that up.
It follows that work on making ropes more resilient to fragmentation would be of significant benefit in the fight against polluted oceans.
You can try a simple experiment at home using an ordinary clothes tumble dryer. These dryers have a simple filter (usually just below the access door). After you dry a wash, take out the filter and see for yourself the fibres that have been captured. These are larger fibres for the most part than those ingested by seafood, but in washing machines these same fibres from the washing and rinsing cycles, are being drained into rivers, unlike those that are captured by our dryers. It's not rocket science. Get a GRIP!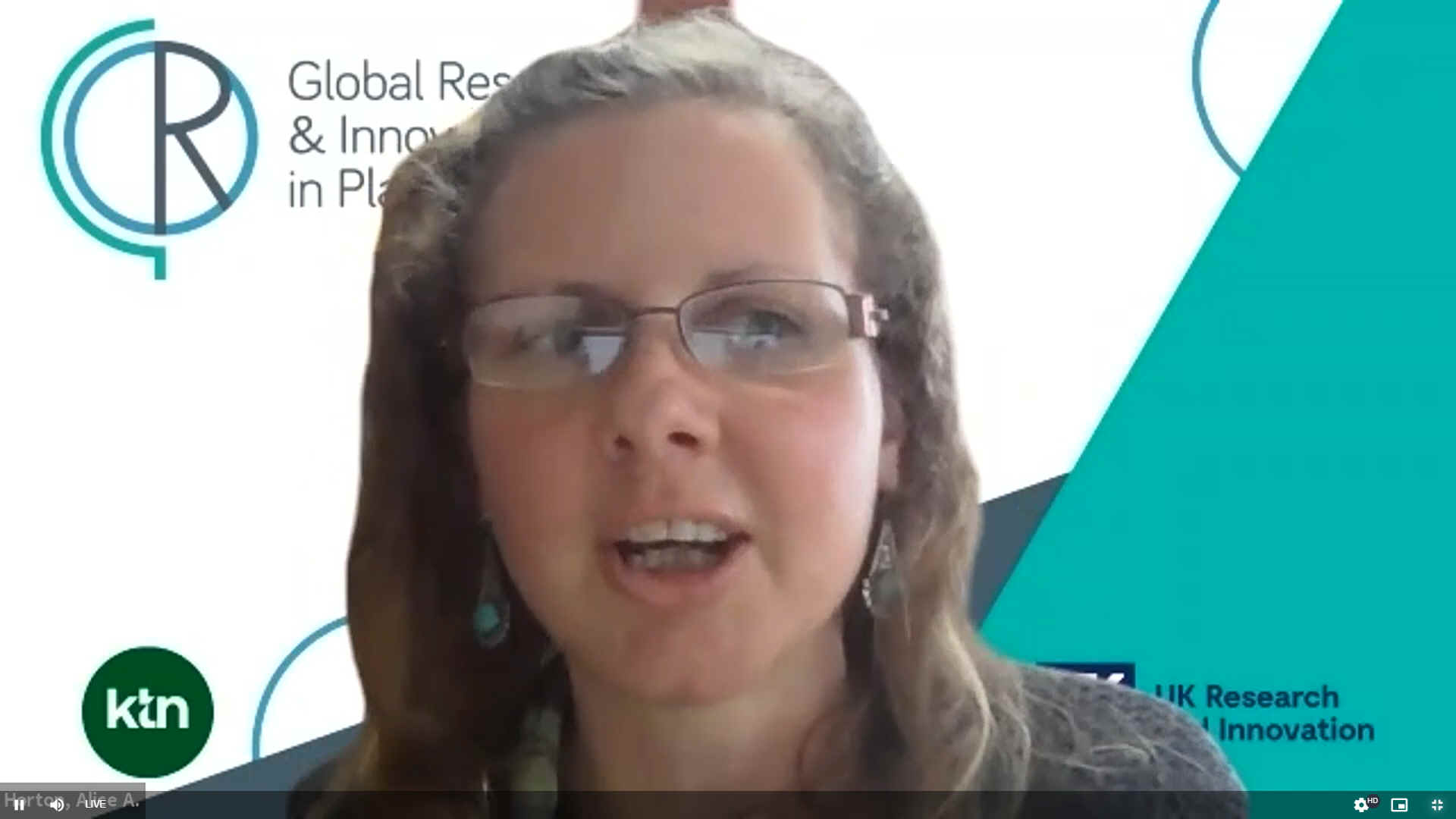 FOCUS ON MICROFIBRES - Tuesday, March 16, 1:45 PM-2:45 PM GMT
Presentations & Speaker Q&A

Description: This session will highlight some of the initiatives and innovations to reduce the negative impacts of microfibres from the textiles and fashion sector. We will learn about the work of the UK Microfibre Consortium as well as innovations to reduce the impact of microfibres pollution.

Speakers

Alice Horton - National Oceanography Centre

Veronica Sanchez-Romaguera - Knowledge Transfer Manager - Sustainable Materials, KTN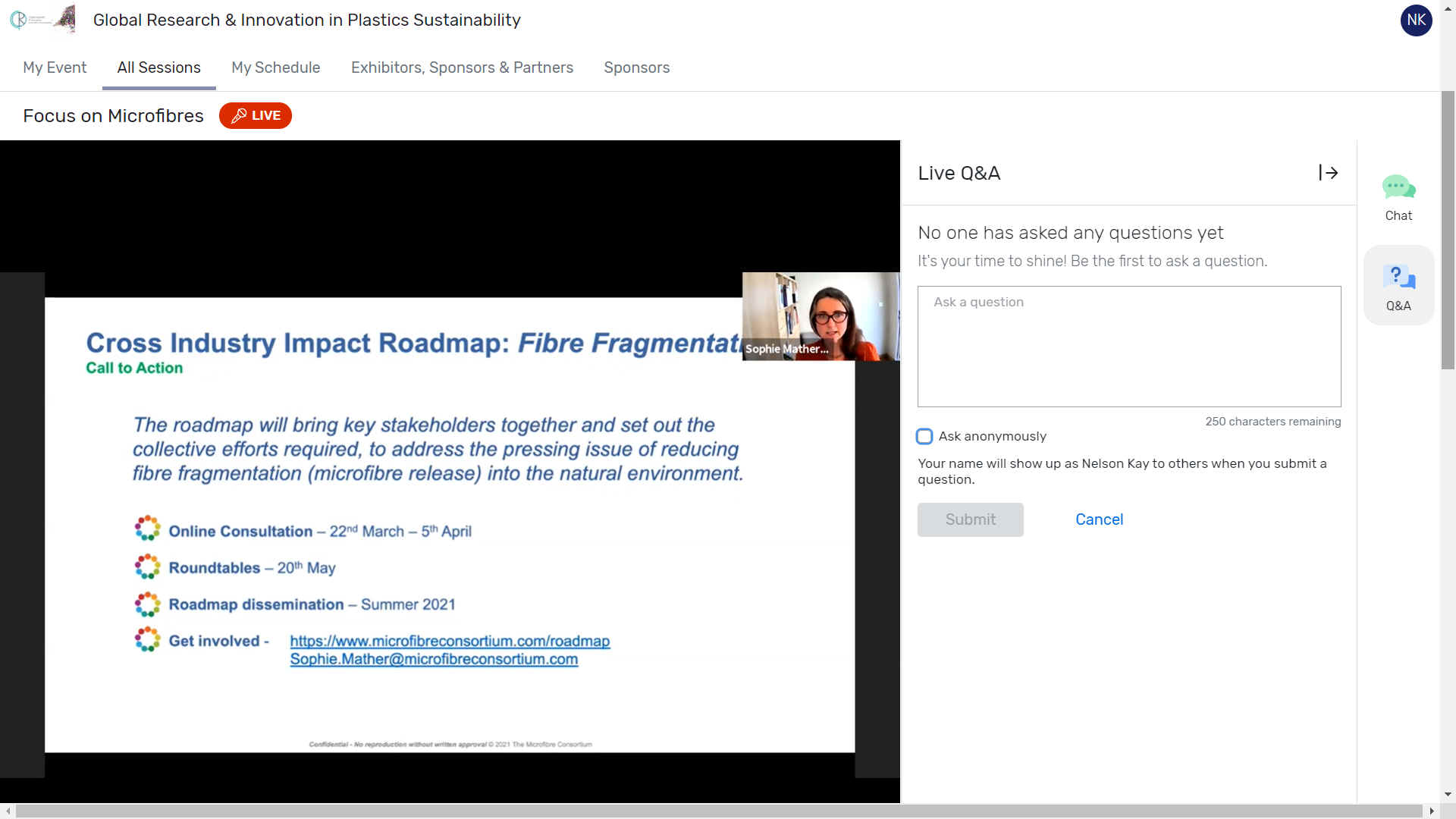 Sophie Mather - Executive Director, The Microfibre Consortium

As a reputable thought leader on sustainable innovation, Sophie Mather, co-founder and Executive Director of The Microfibre Consortium (TMC)* brings a depth of first-hand experience, innovative thinking and network to the industry challenge of fibre fragmentation release within the clothing industry.
Compelled by her textile engineering curiosity to understand the trigger causing fibre release, she crowdfunded early research in 2016 which drew the attention of many brands, retailers and suppliers. As founding funders, The European Outdoor Group supported this work on behalf of their outdoor industry members. Later in 2016 the Outdoor Microfibre Consortium was formed. This later spun out into a standalone non-profit organisation in 2018 and now operates as TMC with around 40 outdoor, sport, fashion and home textile brand members.
TMC facilitates the development of practical solutions for the textile industry to minimise fibre fragmentation release to the environment from textile manufacturing and product life cycle. They present the opportunity to align as an industry internally with its members, and externally through its affiliate partnerships, thus expediting understanding and reducing the possibility of repetition of research.
This collaborative approach allows more extensive understanding, and progress to levels of understanding that would be unattainable in a stand-alone organisation. With a vision that states 'A future with managed fibre fragmentation loss from textiles, to the environment', the work of TMC looks to connect and translate deep academic research, with the reality of commercial supply chain production to offer solutions to its international members and ultimately for the greater good of our ecosystems.
Sophie is a renowned and inspirational speaker delivering thought provoking ideas and challenging her audiences from platforms such as the TEDx stage, UK parliamentary forums, industry conferences and most recently to HRH The Prince of Wales. *Founded by the Outdoor Industry, executing within Outdoor, Sport, Fashion and Home.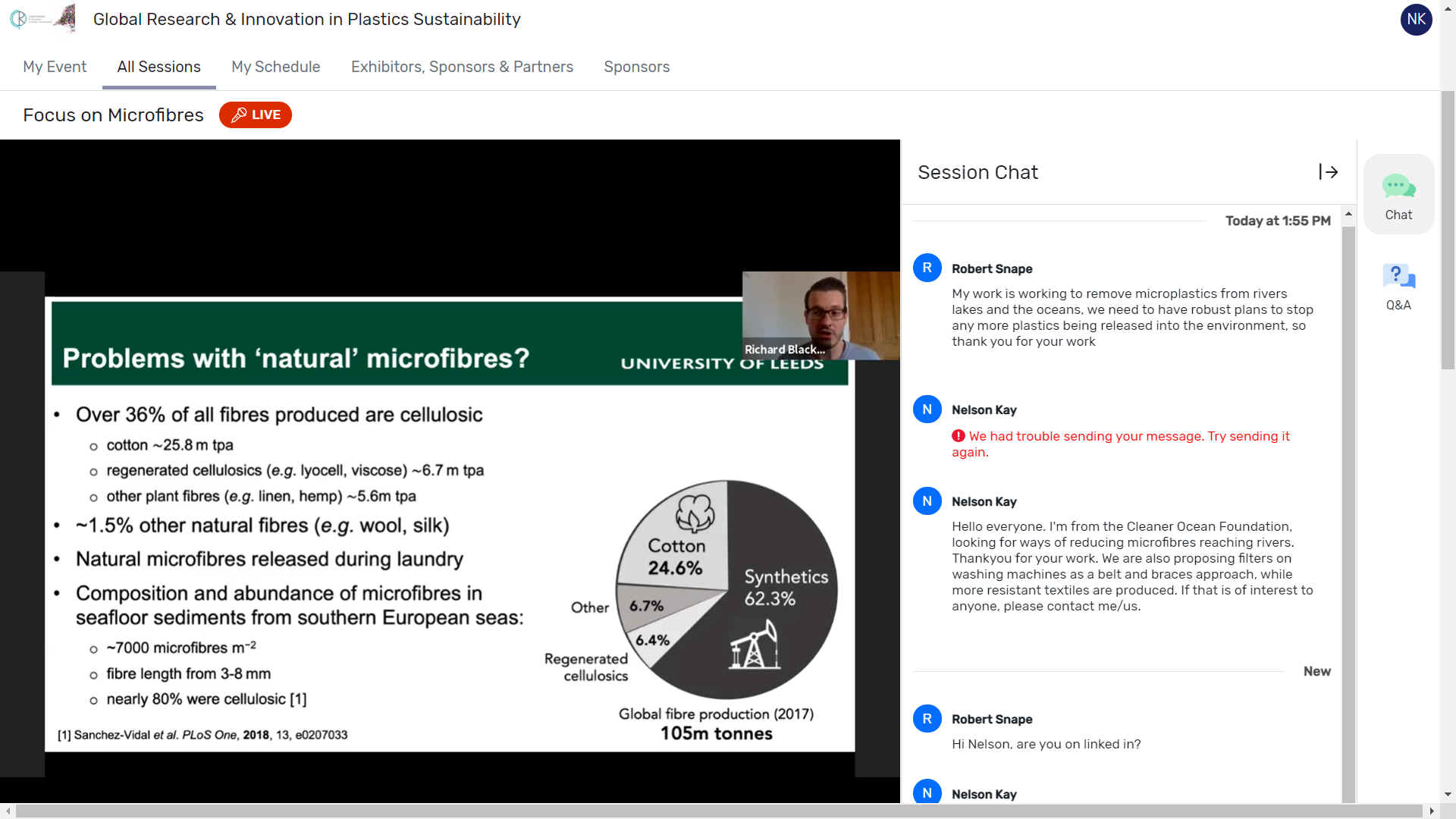 Richard Blackburn - Associate Professor and Head of the Sustainable Materials Research Group, University of Leeds

Key areas of research focus around the principles of sustainability and how these principles can be applied in the fields of materials science, textiles, coloration and cosmetics. Specific research interests include:
• Sustainability issues within the textiles, coloration and finishing industries.
• Polymer chemistry, particularly fundamental understanding of polysaccharide chemistry and cellulose I and cellulose II crystallinity. Also, development of novel methods of analysing and quantifying cellulose crystallinity.
• Microfibres from textiles, their origins, impact, and reduction strategies.
• Dye chemistry, chemical properties of dyes and structure colour relationships, particularly natural dyes such as anthocyanins and colorants used to dye textiles historically.
• Extraction of natural products and application in high-value applications, particularly in natural products chemistry; applied research has focused on clean extraction techniques for valorisation of actives from plants and the development of cosmetic products.
Richard is the author of over 80 publications in academic journals. He is co-founder and director of University spin-out company Keracol Limited, which develops natural extracts for applications in cosmetics, food and other substrates. He was awarded the Society of Dyers and Colourists Centenary Medal in 2018 and 2019, making him the first author ever to receive the award in two consecutive years, and co-founder and Director of RITE Group (Reducing the Impact of Textiles on the Environment) until 2015, a non-profit industry association which aimed to provide advice and fact based information to minimise the negative environmental impact of the production, use and disposal of textiles and apparel.
The Group's ultimate goal was to drive forward the sustainable and ethical production of textiles and clothing throughout the global supply chain through a number of innovative initiatives.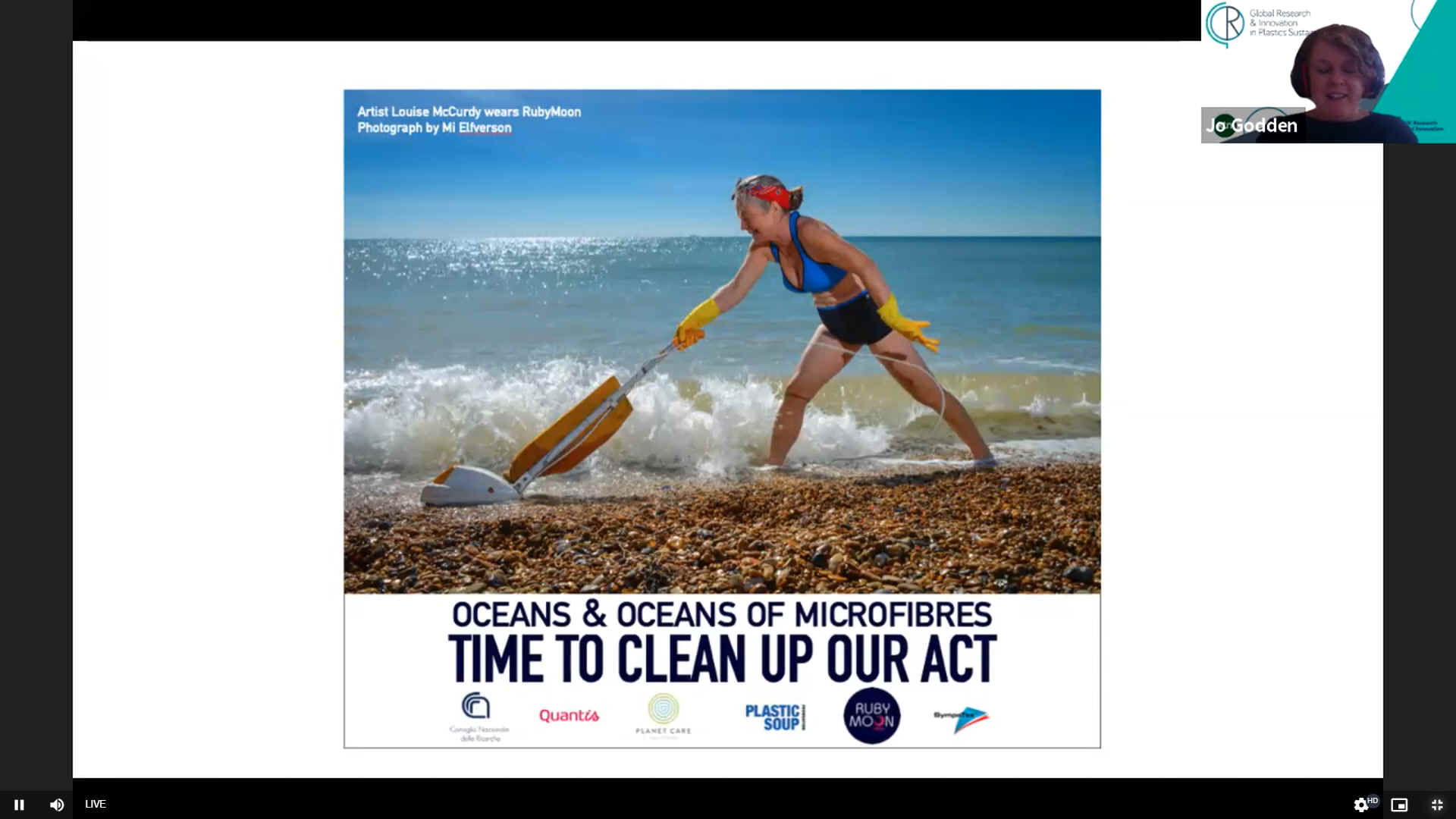 Jo Godden - Founder & CEO, Ruby Moon
Lingerie and swimwear specialist, mother and activist. After 25 years working in the unsustainable Fashion Industry, Jo decided to be part of the solution. RubyMoon, founded in 2010, combines the industry's substantial potential to positively impact the social and environmental state of our planet, with the knowledge that women and innovation are key to a better future. Jo is committed to circular economy and manufacturing as a way to combat waste and the climate crisis.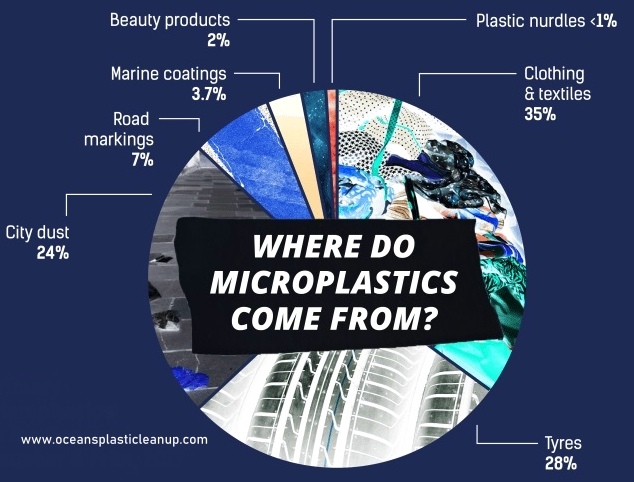 Q&A - Upcoming questions - Sorted by vote

Are we wasting our time developing the filters concept to remove (trap) micro fibres - plastic and cotton - from washing machines, that exhaust to rivers and the sea? 0
How long will realistic studies take to track degradation of cotton fibres? 0

We are also proposing filters on washing machines as a belt and braces approach to river pollution, while more resistant textiles are produced. Might that be of interest to textile manufacturer's, by way of a dual pronged assault on the problem? 0
Is there any research/studies on pathways ( what % for inhalation, what % for food by ingestion etc) that would affect public/human health? 0
The approach of processed cotton vs natural cotton is very interesting approach to how these degrades. Are developers of bioplastics thinking of a similar approach, just because it degrades in a lab does not mean it will after being processed 0
Is there any research or studies regarding the pathways (what percentage for food, what percentage for inhalation, etc) that microfibres or even small fibres affect on public/human health? 0

For Richard, How to distinguish synthetic microfibre from natural microfibre? There are very small and look like very close to each other under normal microscope 0
Thank you Richard for a great talk. I guess that chemically changed cellulosic fibres (not natural cellulose) are difficult to regenerate? Is there any way to convert the chemically-changed cellulose back to its natural form. Sorry if I have missed it 0
For Jo: are we at the point where sustainable products can be put on the market at competitive prices to fast fashion? Do you think consumers will make the change to sustainable products if not? 0
Would welcome any thoughts of what type of actions policy makers should be taking on this issue - over a short med and long term time frame. Thanks, Howard Davies - Welsh Government 0

Is there any method to detect the age of microfiber ?? How long it have been in the environment 0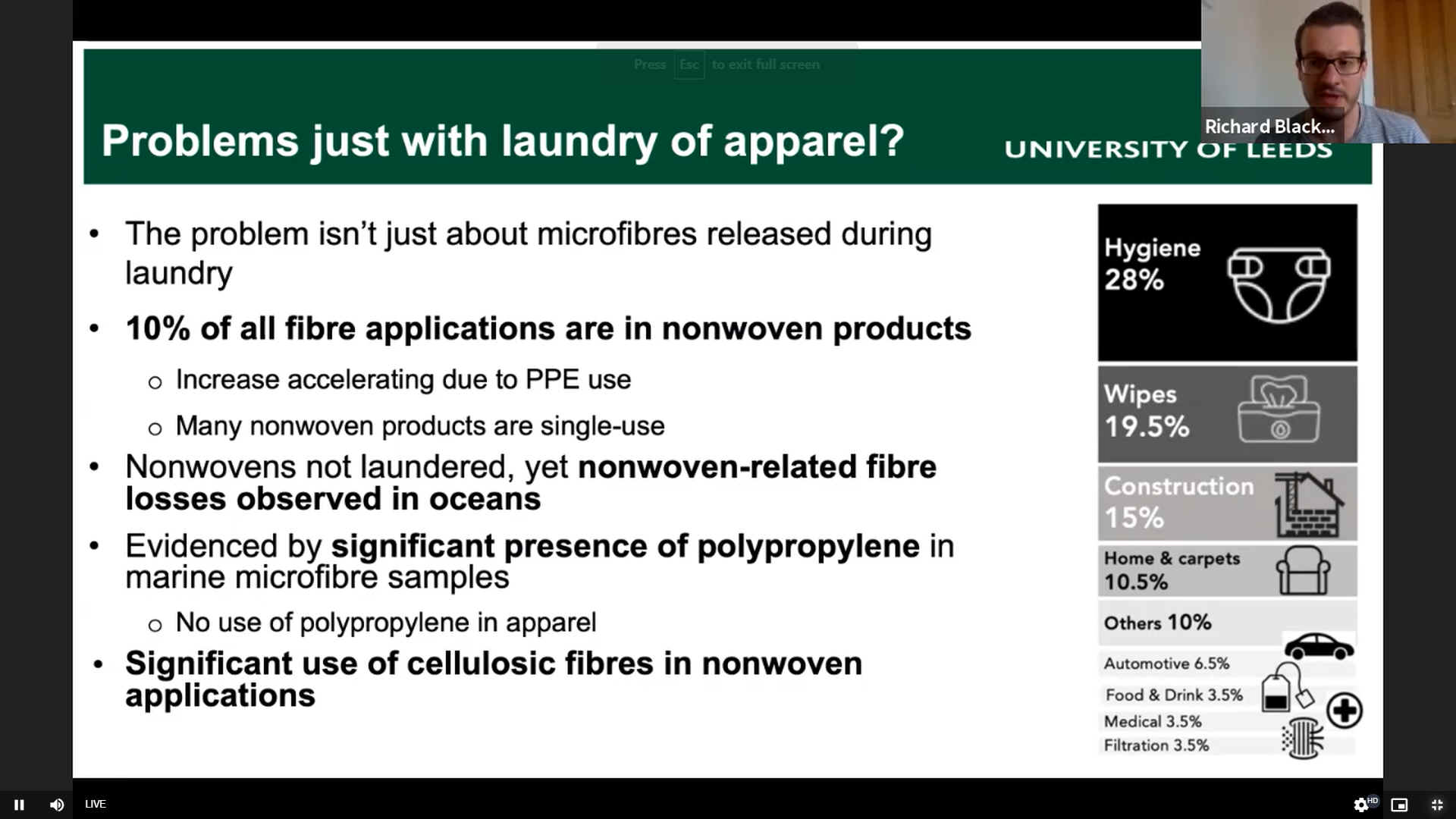 SPONSORS
EXHIBITORS






CONTACTS
Aileen Woodley | Events Manager, KTN
aileen.woodley@ktn-uk.org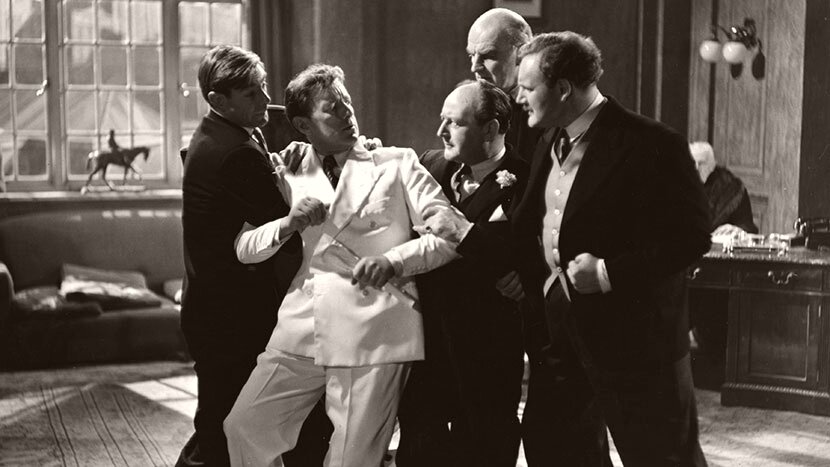 INDESTRUCTIBLE MATERIAL - 'The Man in the White Suit' is an Ealing Studios film from 1951 starring Alec Guinness as an inventor who creates a suit where the yarn is virtually unbreakable and does not get dirty. Work to reduce fibre fragmentation, or make fabrics more resilient to breaking down, is very much what this story is about.
OCEAN CLEANUP PROJECTS A - Z
* Adidas
* Algalita research foundation
* Aliance to end Plastic Waste AEPW
* Baltimore Mr Trash river cleaning barge
* Boyan Slat's ocean booms
* CLAIM H2020 EU marine plastic project
* Earth Day - Fact sheet ocean plastic
* Fionn Ferreira's ferrofluid extraction of microplastics
* FlashLight Press Michelle Lord & Julia Blatt
* GRIPS - Global Research & Innovation in Plastics Sustainability
* Interceptor tethered river cleaning barges
* Junk Raft - plastic awareness voyage
* Miss Ocean - Plastic Awareness Events
* 4Ocean recycled plastic bracelets
* Nike - Sneakers from recycled materials, ocean spills
* Plastic Oceans Org
* Seabin
* SeaVax autonomous drones
* Surrey University PIRATE & Triton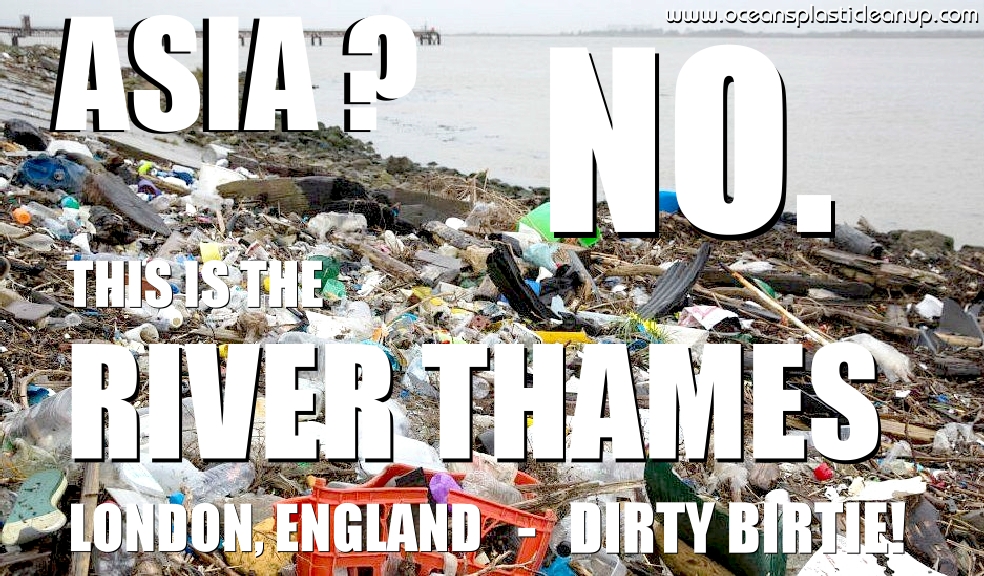 CAMPAIGN FOR ZERO WASTE - Supermarkets and oil companies have a lot to answer for. Politicians must explain why they let the retailers and fossil fuel industry get away with a practice they know to be harmful to marine life. Companies are largely driven by money and greed, their shareholders often kept in the dark. All the while millions of seabirds are dying, polar bears are playing with plastic and even shellfish have become inedible in some locations. This is morally unsound!
The River Thames is one of the filthiest rivers in the world in terms of microplastics and fibers. Yet nobody from the UK Government has made contact with the Foundation in over four years - even to test the water - nor Bluebird Marine in the two preceding years 2015-16. It speaks for itself that they must be happy as pigs in ---t!
GRIPS are not alone in the fight against ocean plastic. These emerging technologies could all play a part in containing the mountain of plastic that is accumulating on the oceans floors, by recovering floating debris before it sinks. New ideas are welcomed.
LINKS & REFERENCE
https://
GLOBAL RESEARCH & INNOVATION IN PLASTICS SUSTAINABILITY -
BIODEGRADABILITY - CAPTURING FUGITIVE PLASTIC - EMERGING POLICIES - KEYNOTE SPEAKERS - MICROFIBRES - MITIGATION IMPLICATIONS