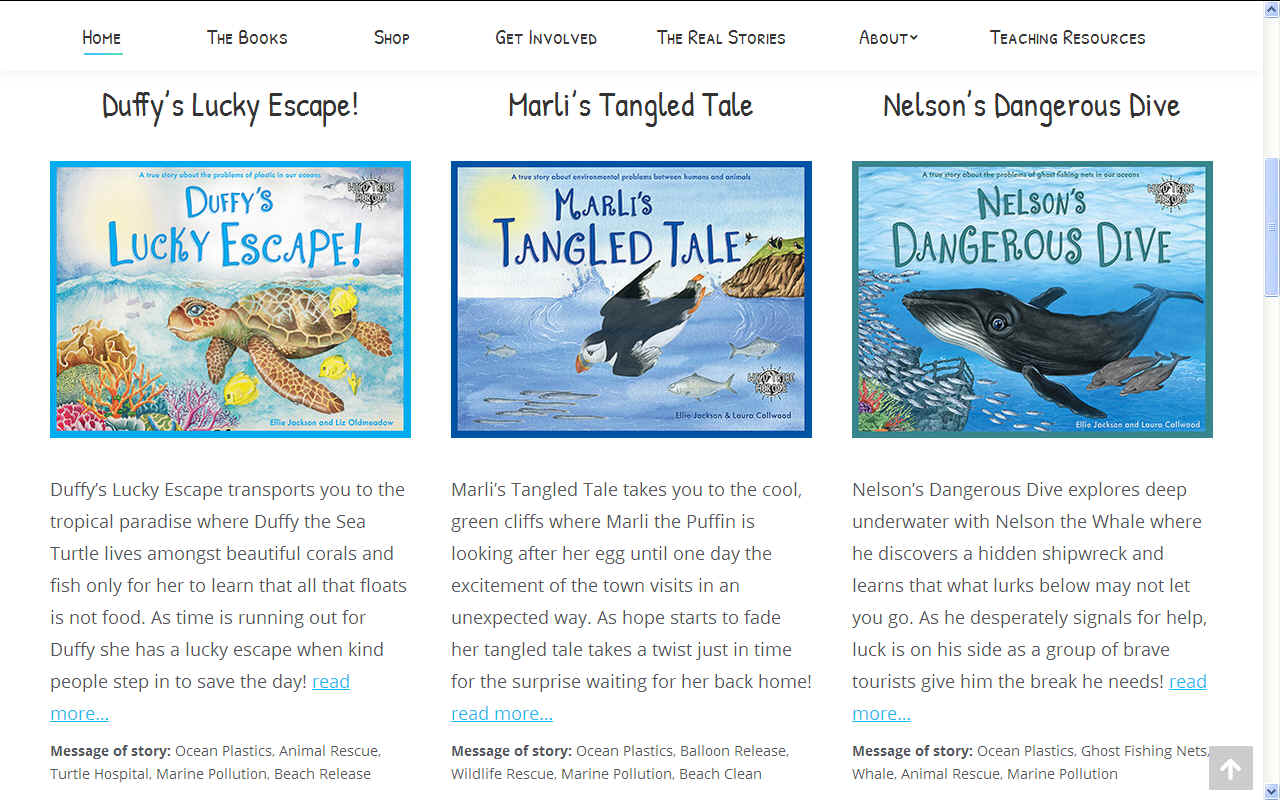 The Wild Tribe Heroes books have received personal letters of congratulations from Sir David Attenborough and Prince Charles who are both extremely concerned about the issue of ocean plastics and are doing everything they can to help raise awareness. The books have been featured on the BBC, in The Guardian, Mail on Sunday and Huffington Post as well as numerous local newspapers, radio and TV and also featured in international podcasts, blogs and press.
Over 8,500 copies have been sold around the world in just over a year, particularly in the UK, Australia & New Zealand and the USA. They are being translated into many different languages including Welsh, French, Hindi, Indonesian, German, Spanish, Turkish, Norwegian and Arabic which are currently available as ebooks.

They are stocked with the National Trust, RNLI, Eden Project, Falmouth Maritime Museum, Surfers Against Sewage, 2 Minute Beach Clean, Marine Conservation Society UK, Wildlife Trust and Fathoms Free as well as many book shops, museums, art galleries, gift shops, zero waste and farm shops around the country as well as numerous online stores.

Over 500,000 children around the UK in libraries, schools and preschools have been using the Wild Tribe Heroes books to learn about the problem of ocean plastics. Through our Books Into Schools project, local businesses, individuals, organisations, councils, parents and grandparents can help inspire thousands of children across their community to get involved and take action.

Each school receives an Educational Pack of the three books plus teaching ideas and digital resources and the aim is to target an entire region at the same time. The result of children reading the books in schools is remarkable. They are organising litter picks and beach cleans, setting up recycling stations and importantly, using their persuasive writing skills to write to local business asking them to stop their use of single use plastic. Between these thousands of children they will have links to every single business in the community and so the children become the teachers, inspiring their families, schools and wider business communities to make the changes our environment so desperately needs us to make. This is creating cleaner and healthier towns and environments, coastal regions and cities.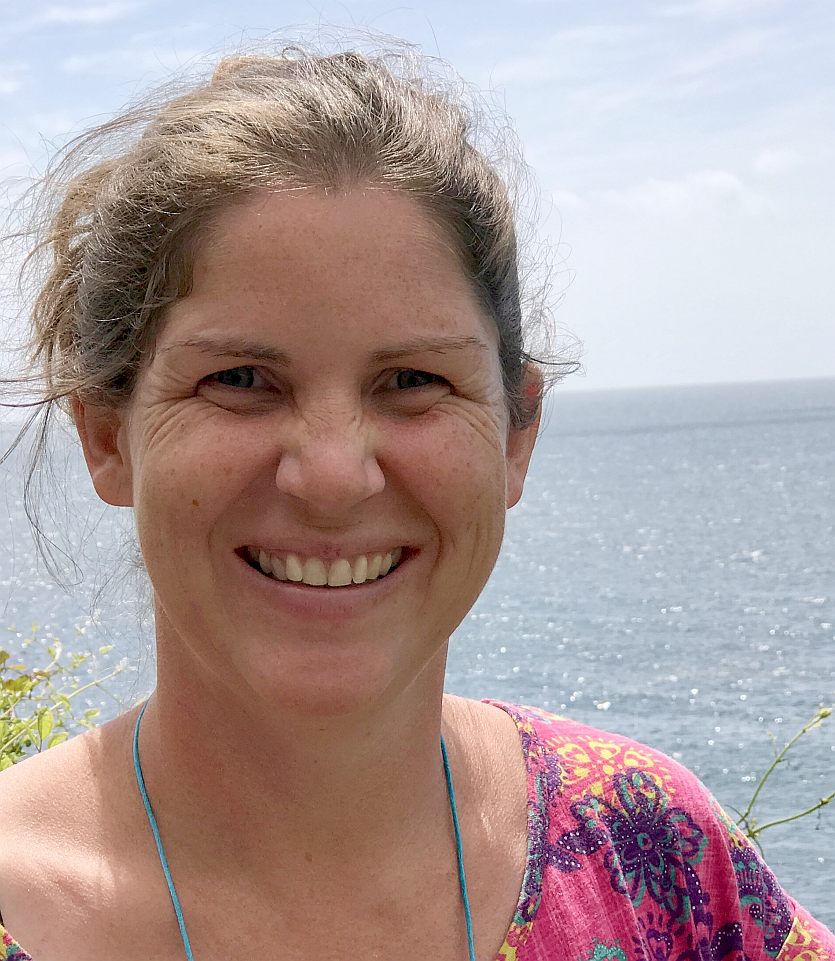 Ellie Jackson - I am an international children's author and mother of four, writing environmental children's books on ocean plastic. I have reached over 500,000 children worldwide in schools with the message of ocean plastic, inspiring them, their schools, families and wider communities to take action and help create change in their community.
Ellie lives by the sea in Looe, Cornwall. She wrote her first book after living on Magnetic Island in the Great Barrier Reef in Australia. She became inspired when her young family saw a turtle called Duffy being released back into the ocean after a year of treatment for ingesting plastic.

She is quoted as saying: "My children and I were transfixed by the sight of this beautiful creature being set free, and subsequently visited a turtle hospital on the mainland to find out more. Once my children had made the link between plastics and turtles they were inspired to pick up litter from beaches so that they could help protect turtles and other sea life."
Ellie is an environmental scientist. She taught geography for six years. She conceived her idea to use children's books as a way of educating young people about the threat to sea life of our dependence on plastic.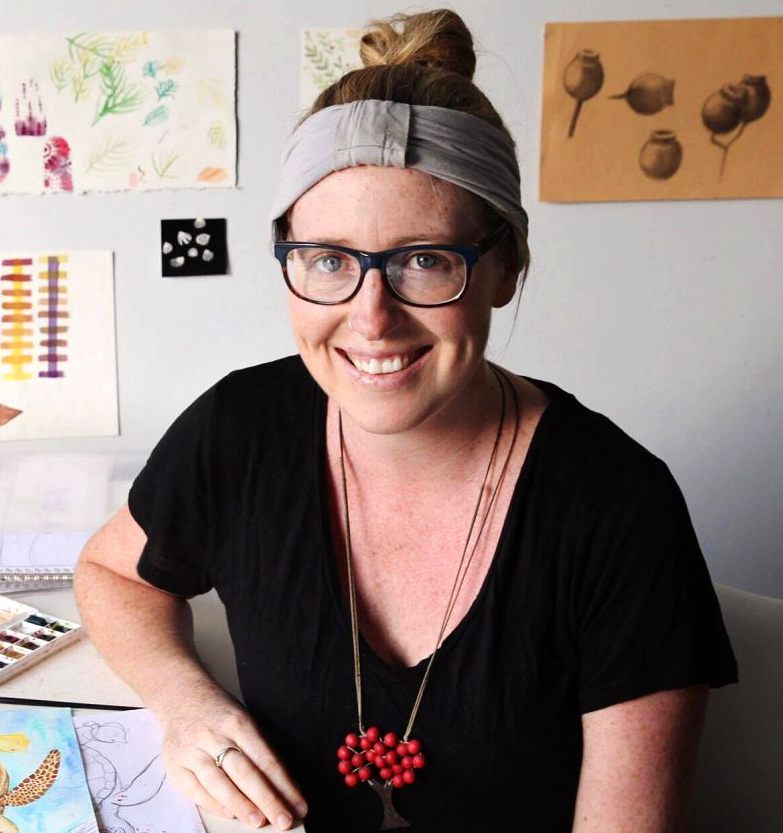 Liz Oldmeadow - illustrated Duffy's Lucky Escape and is a multi award winning illustrator and photographer from Port Stephens, a coastal town in NSW, Australia. Liz has always felt a deep connection to the environment and completed a Bachelor of Natural History Illustration at the University of Newcastle in 2007. Liz has been working as an illustrator and photographer for more than 10 years, drawing inspiration from Australian wildlife and landscapes.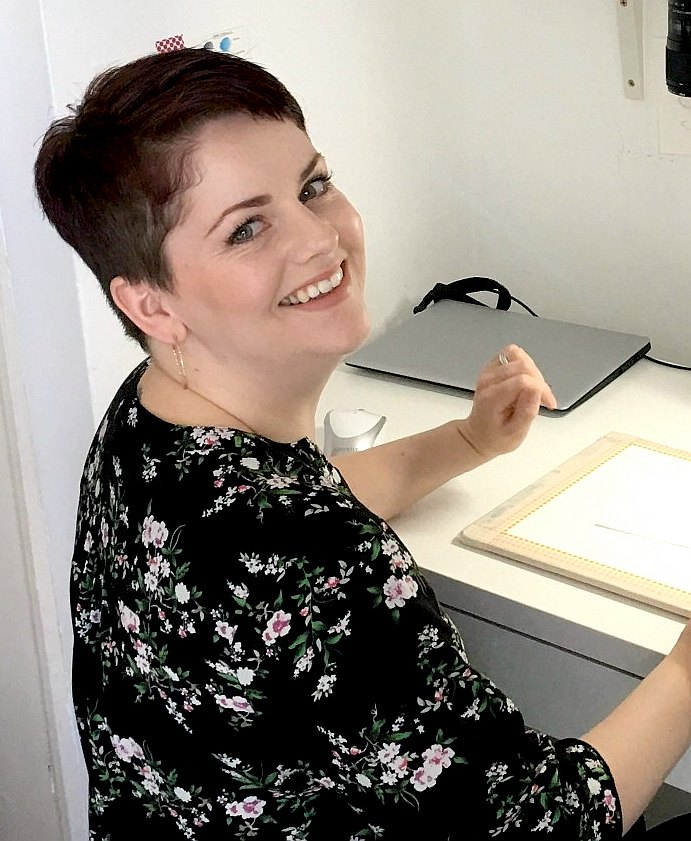 Laura Callwood - is a self taught artist and mother of two boys living in Cornwall and she has had a passion for art from a very young age, enjoying all mediums and styles of painting and drawing. Laura began working professionally in portraiture after the birth of her eldest son 8 years ago but has been working in illustration in more recent years. Laura finds great inspiration in nature, from the wild and windy moors to the beautiful coastal landscapes near her home. Illustration enables Laura to express herself whilst conveying vital messages about the importance of looking after our environment. With illustration this can be done in a gentle and thoughtful way that is easy for children to understand.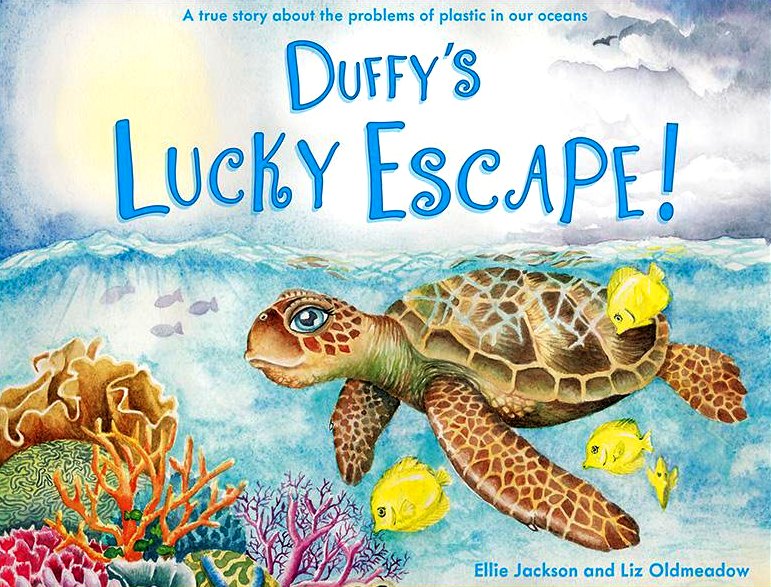 DUFFY'S LUCKY ESCAPE

This was the first book in the Wild Tribe series based on a true story. Follow Duffy the Sea Turtle as she has a lucky escape from the harmful effects of marine plastics in the Great Barrier Reef. Learn how turtles confuse plastics for food. This story helps children to understand the link between plastic and wildlife. It's a perfect bedtime story and a share with your school. Great for parents, grandparents, preschool and primary schools.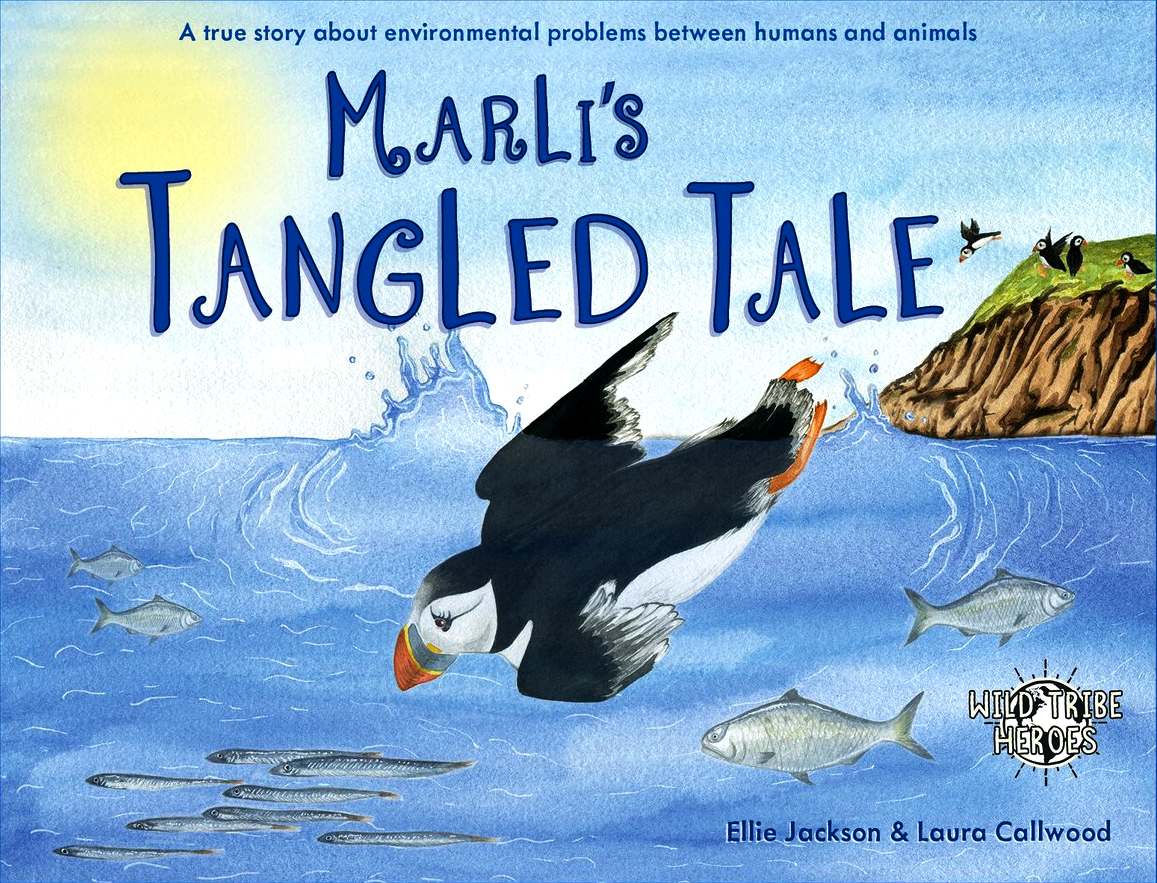 MARLI'S TANGLED TALE
The second book in the Wild Tribe Heroes series, Marli's Tangled Tale is a true and gentle story about the global problem of plastic rubbish, highlighting to children the relationship between humans and wildlife and the dangers animals face in their own natural habitats. Stunning artwork captures the imagination of young readers and brings to life a very real threat to our world.
Paperback 21 x 27cm (9 x 11") Written by Ellie Jackson, Illustrated by Liz Oldmeadow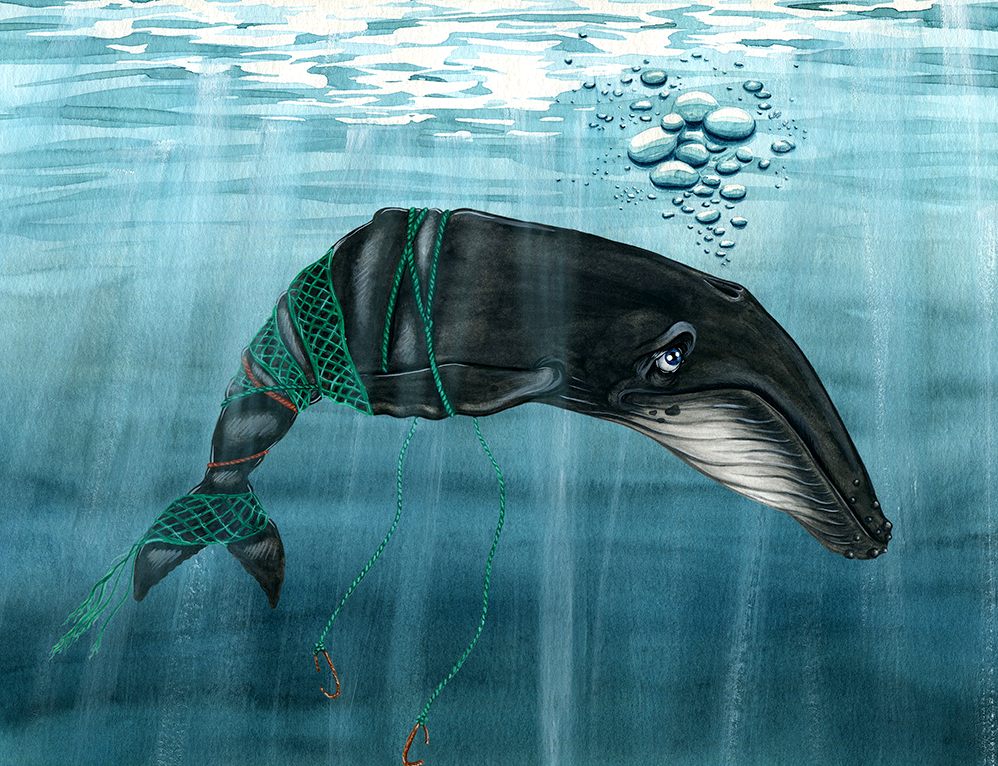 NELSON'S DANGEROUS DIVE

Nelson's Dangerous Dive goes deep underwater with Nelson the Whale where he discovers a hidden shipwreck and learns that what lurks below may not let you go. As he desperately signals for help, luck is on his side as a group of brave tourists give him the break he needs!
The third book in the Wild Tribe Heroes series, Nelson's Dangerous Dive is the engaging story of the relationship between the actions of humans and wildlife and the dangers they face in their own natural habitats. Nelson's Dangerous Dive is perfect as a bedtime story or to share with your school or preschool. It is an exciting story based on the true events after a humpback whale became entangled in ghost fishing nets.
Stunning artwork captures the imagination of young readers and brings to life the very real threat lost or abandoned fishing nets pose to our environment. Nelson's Dangerous Dive shares a powerful message which invites children and adults alike to question their actions and the effects on our environment. With suggestions to support sustainable fishing and ideas for the future together with activities which reinforce the story, Nelson's Dangerous Dive is a book which will inspire your own little Wild Tribe Hero to want to take care of nature and their environment by making changes to the world around them.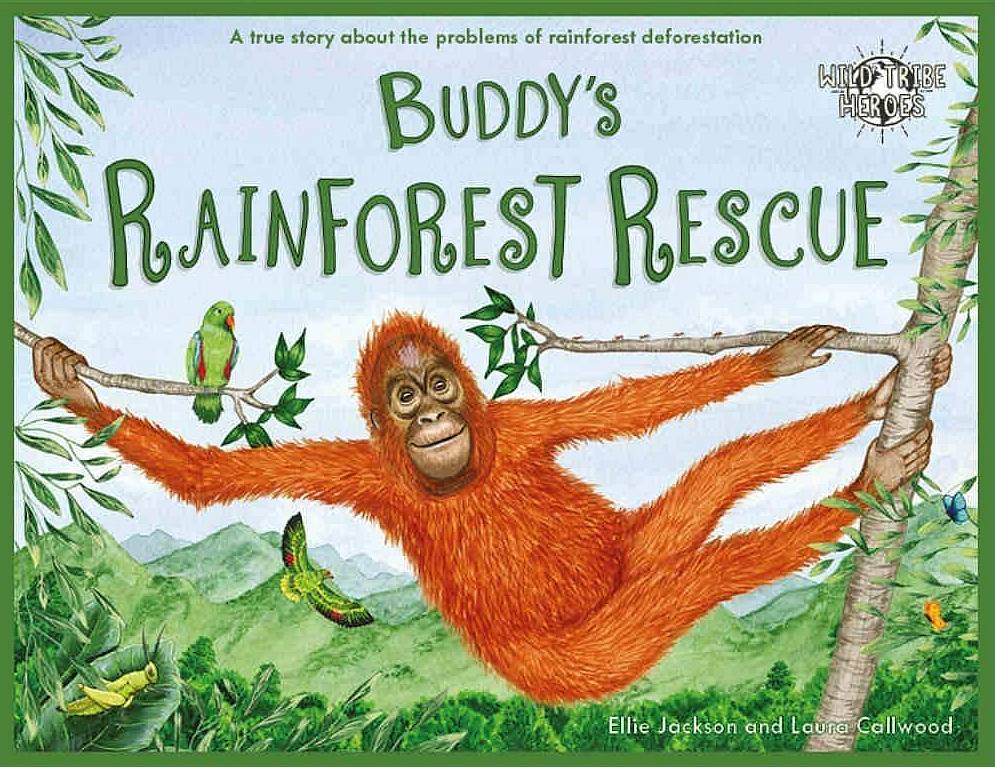 BUDDY'S RAINFOREST RESCUE
Buddy's Rainforest Rescue is perfect as a bedtime story or to share with your school or preschool. It is a captivating story based on the true tale of an orangutan and the problems of palm oil destruction in rainforests.
Buddy's Rainforest Rescue is the engaging story of the relationship between the actions of humans and wildlife and the dangers they face in their own natural habitats. This book teaches children about more than the dangers. It also helps them understand the importance of looking after our environment, and how they can help all in a fun and friendly way, with ideas and activities which reinforce the story's message that this is a planet for all and that our animals have feelings too.
Stunning artwork captures the imagination of young readers and brings to life the very real threat deforestation poses to our environment and animal habitats. This book is signed by the author, Ellie Jackson.
CONTACTS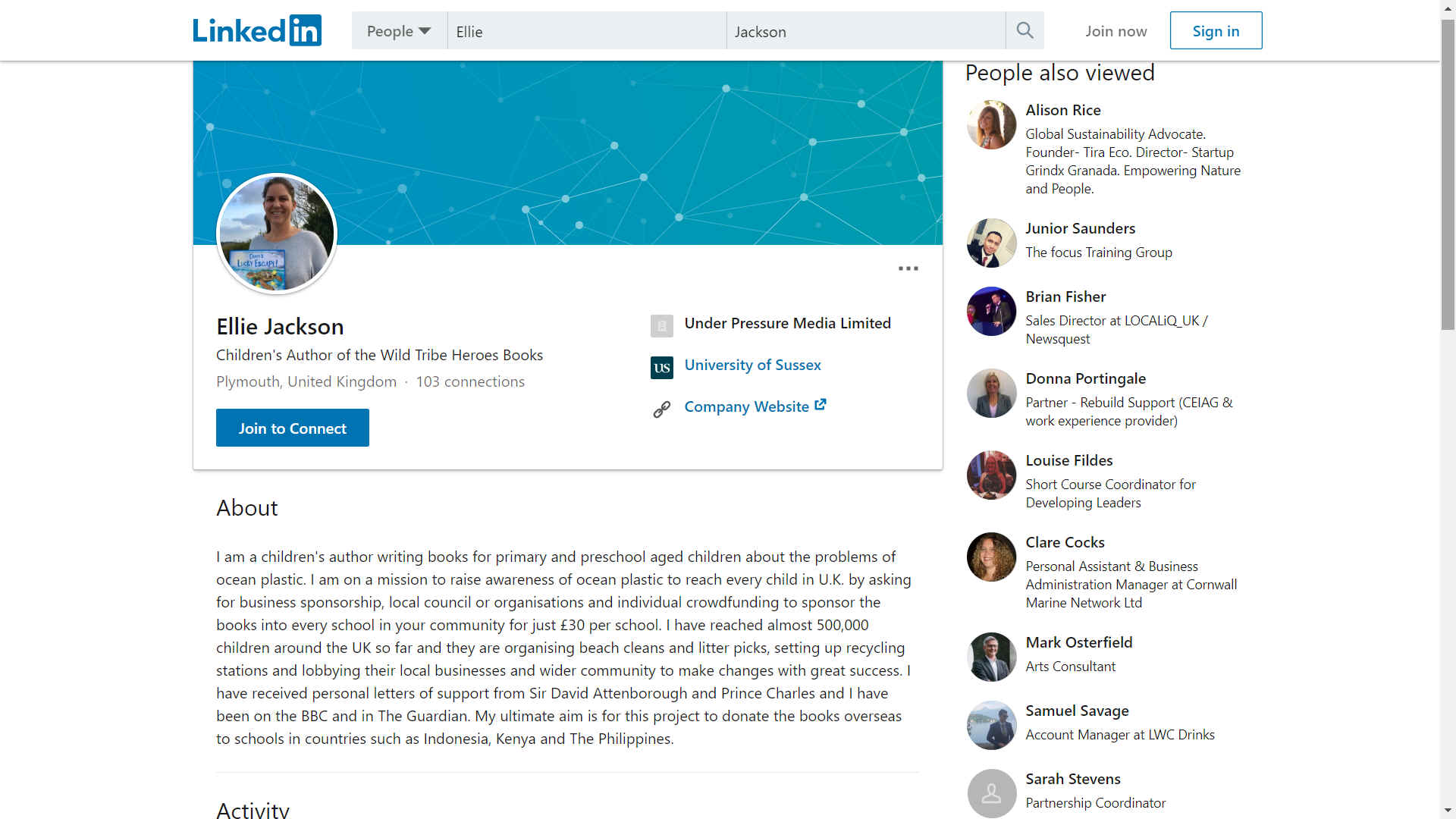 The following has been provided by the Publisher:

Mae'r celfwaith trawiadol yn dal dychymyg darllenwyr ifanc ac yn dod â'r bygythiad go iawn sydd i'n moroedd yn fyw.

Mae Dihangfa Lwcus Duffy yn seiliedig ar ddigwyddiadau gwirioneddol. Mae'r neges bwerus hon yn gwahodd plant ac oedolion fel ei gilydd i gwestiynu effaith llygredd plastig ar ein hamgylchedd.

Gyda syniadau a gweithgareddau sy'n atgyfnerthu'r stori, mae Dihangfa Lwcus Duffy yn llyfr a fydd yn ysbrydoli plant i wneud newidiadau i'r byd o'u hamgylch.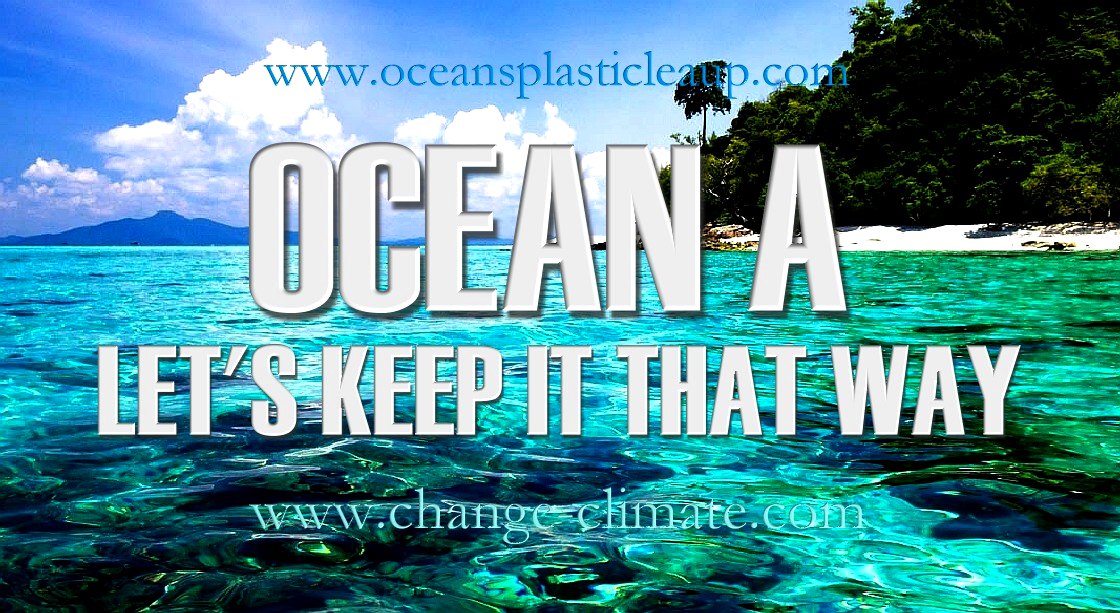 OCEAN CLEANUP PROJECTS A - Z
* Adidas
* Algalita research foundation
* Aliance to end Plastic Waste AEPW
* Baltimore Mr Trash river cleaning barge
* BAN - Basel Convention Action Network
* Boyan Slat's ocean booms
* CLAIM H2020 EU marine plastic project
* Earth Day - Fact sheet ocean plastic
* Fionn Ferreira's ferrofluid extraction of microplastics
* FlashLight Press Michelle Lord & Julia Blatt
* GRIPS - Global Research & Innovation in Plastics Sustainability
* Interceptor tethered river cleaning barges
* Junk Raft - plastic awareness voyage
* Kids Against Plastic Tat KAPTAT
* Miss Ocean - Plastic Awareness Events
* 4Ocean recycled plastic bracelets
* Nike - Sneakers from recycled materials, ocean spills
* Plastic Oceans Org
* Seabin
* SeaVax autonomous drones
* Surrey University PIRATE & Triton
* WRAP - Waste & Resources Action Programme
As you can see from the list above, Under Pressure Media Ltd and Ellie Jackson, Liz Oldmeadow and Laura Callwood are not alone in the fight against plastic waste in our oceans ....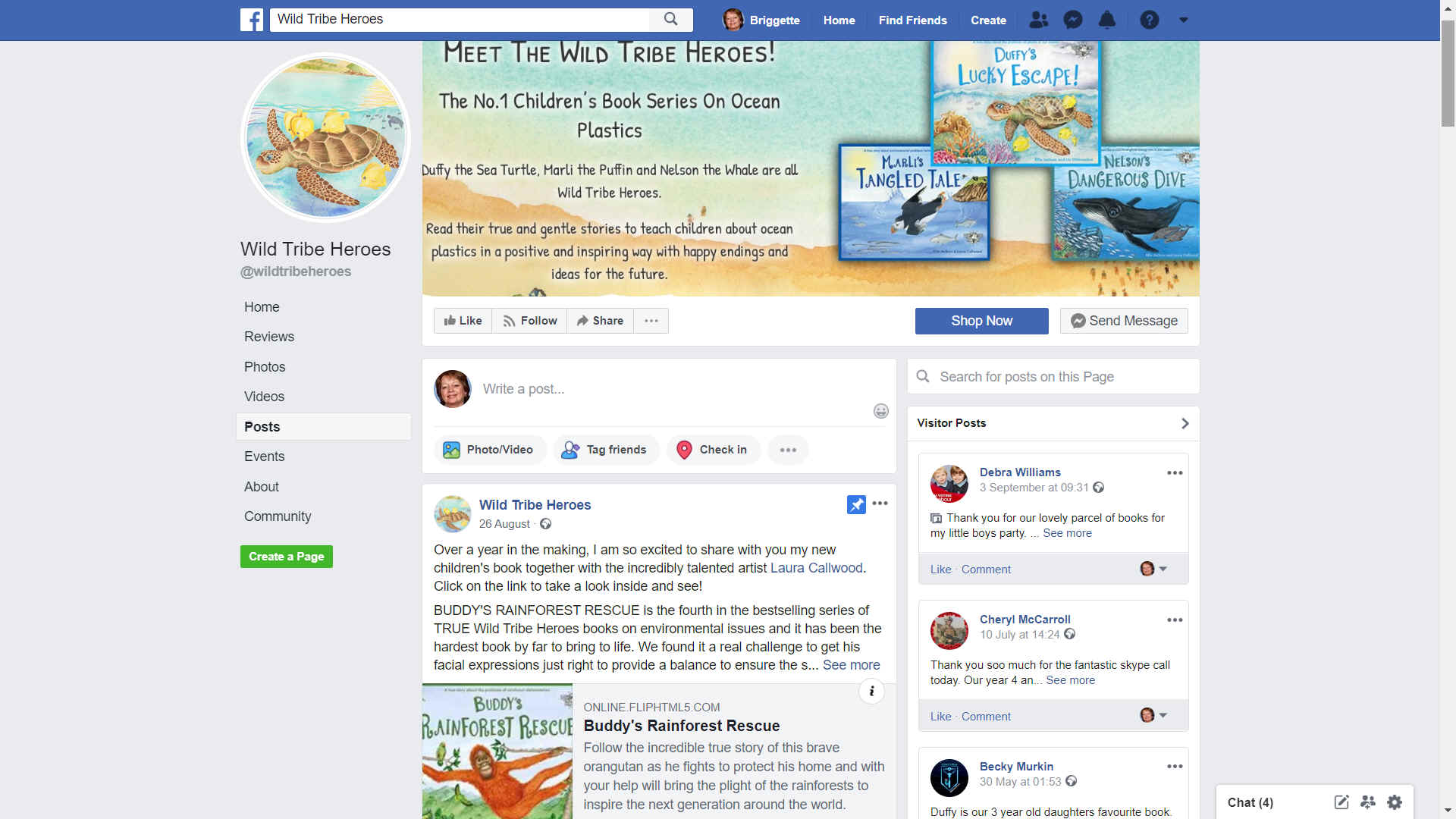 ..
LINKS & REFERENCE
https://www.facebook.com/pg/wildtribeheroes/posts/
https://wildtribeheroes.com/about-us/
http://www.solarnavigator.net/books/Ellie_Jackson_Wild_Tribe_Heroes.htm
https://uk.linkedin.com/in/ellie-jackson-5bb07b171
https://enchantedplanet.co.uk/shop/christmas/marlis-tangled-tale-ellie-jackson/
https://womenwithgifts.org/2018/12/16/business-featurewild-tribe-heroes/
http://flashlightpress.com/the-mess-that-we-made/