PACKAGING WASTE MANAGEMENT
Packaging was largely recycle-able until the advent of plastics to replace disposable cartons, bottles and displays. Today a lot of plastic is now recycled, but 8 to 12 million tons a year is finding its way into the ocean, mostly from rivers.
If waste management had been more effective and developed, we would not have plastic floating in huge gyres in six oceans. Yes, now we have to think about the Arctic ocean as the 6th abomination of nature that humans are responsible for.
This need not be the case if technology is developed to restore balance to a seriously imbalanced situation. For example, with SeaVax stationed around the dirtiest rivers and with the Ocean Cleanup Project's booms drift netting plastic from the Great Pacific Garbage Patch, a good deal of what is presently harming marine life could be mitigated.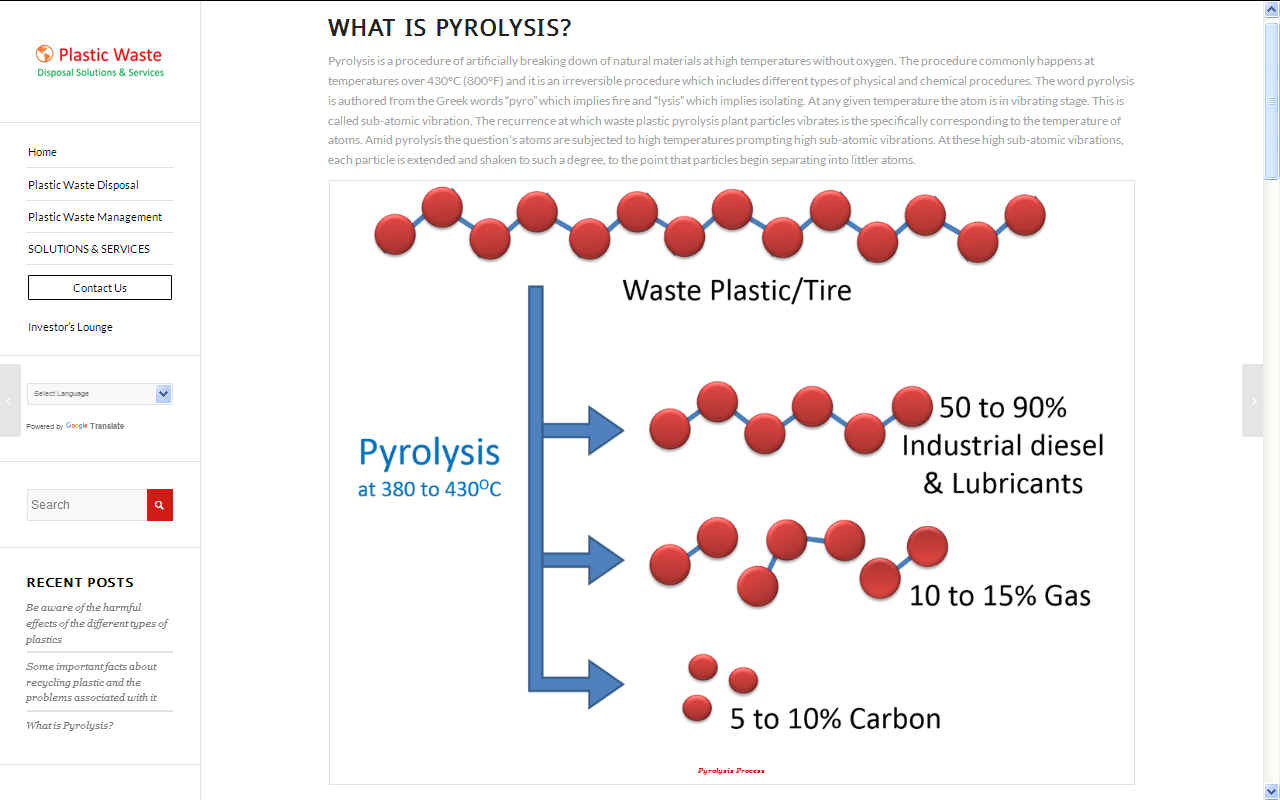 SCIENCE DIRECT ABSTRACT - The global plastic production increased over years due to the vast applications of plastics in many sectors. The continuous demand of plastics caused the plastic wastes accumulation in the landfill consumed a lot of spaces that contributed to the environmental problem. The rising in plastics demand led to the depletion of petroleum as part of non-renewable fossil fuel since plastics were the petroleum-based material. Some alternatives that have been developed to manage plastic wastes were recycling and energy recovery method. However, there were some drawbacks of the recycling method as it required high labor cost for the separation process and caused water contamination that reduced the process sustainability. Due to these drawbacks, the researchers have diverted their attentions to the energy recovery method to compensate the high energy demand.
Through extensive research and technology development, the plastic waste conversion to energy was developed. As petroleum was the main source of plastic manufacturing, the recovery of plastic to liquid oil through pyrolysis process had a great potential since the oil produced had high calorific value comparable with the commercial fuel. This paper reviewed the pyrolysis process for each type of plastics and the main process parameters that influenced the final end product such as oil, gaseous and char. The key parameters that were reviewed in this paper included temperatures, type of reactors, residence time, pressure, catalysts, type of fluidizing gas and its flow rate. In addition, several viewpoints to optimize the liquid oil production for each plastic were also discussed in this paper.
RECOVERY & RECYCLING
We've already extracted the oil from the ground and chemically treated it to make plastic. It makes no sense to just leave this resource in the oceans to poison our future food supply, such as to exacerbate the risk of future famines.
Recovered plastic can be processed to recover up to 90% of the energy value, or to make feedstock chemicals for other products.
Using all the tools at our disposal, the plastic industry could be largely circular in operation.
However you may care to describe what could be possible given the right support, it would be much better than the free dumping of plastic into the watery grave we are making for birds, fish and marine mammals.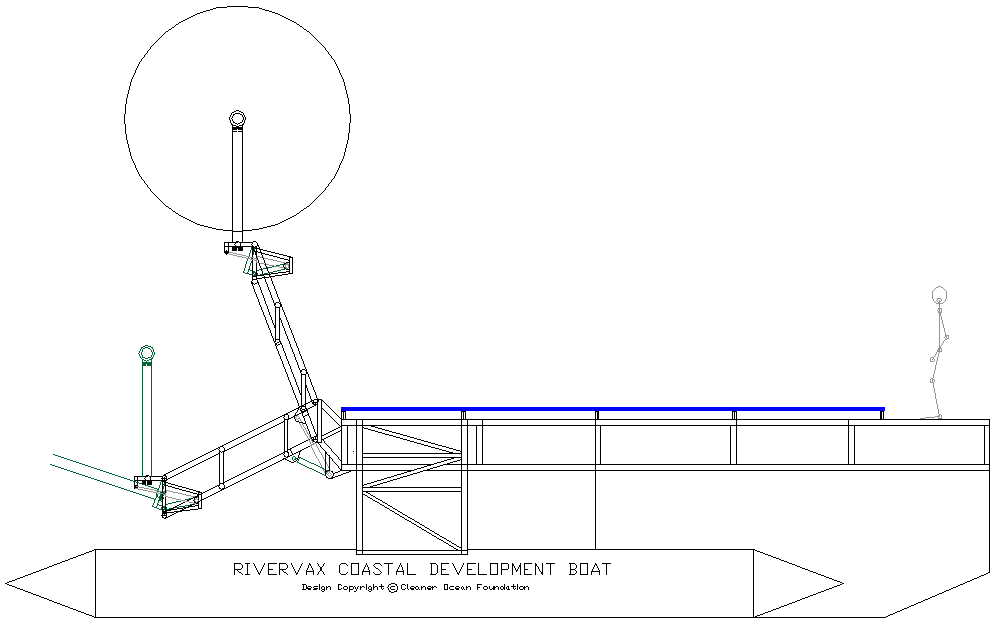 OCEAN CLEANUP PROJECTS
* Adidas
* Algalita research foundation
* Aliance to end Plastic Waste
* Boyan Slat's ocean booms
* 4Ocean recycled plastic bracelets
* Earth Day ocean plastic fact sheet
* Fionn Ferreira's ferrofluid extraction of microplastics
* Junk Raft - plastic expedition
* Plastic Oceans Canada
* Plastic Oceans Org
* Seabin
* SeaVax autonomous drones
* Surrey University PIRATE & Triton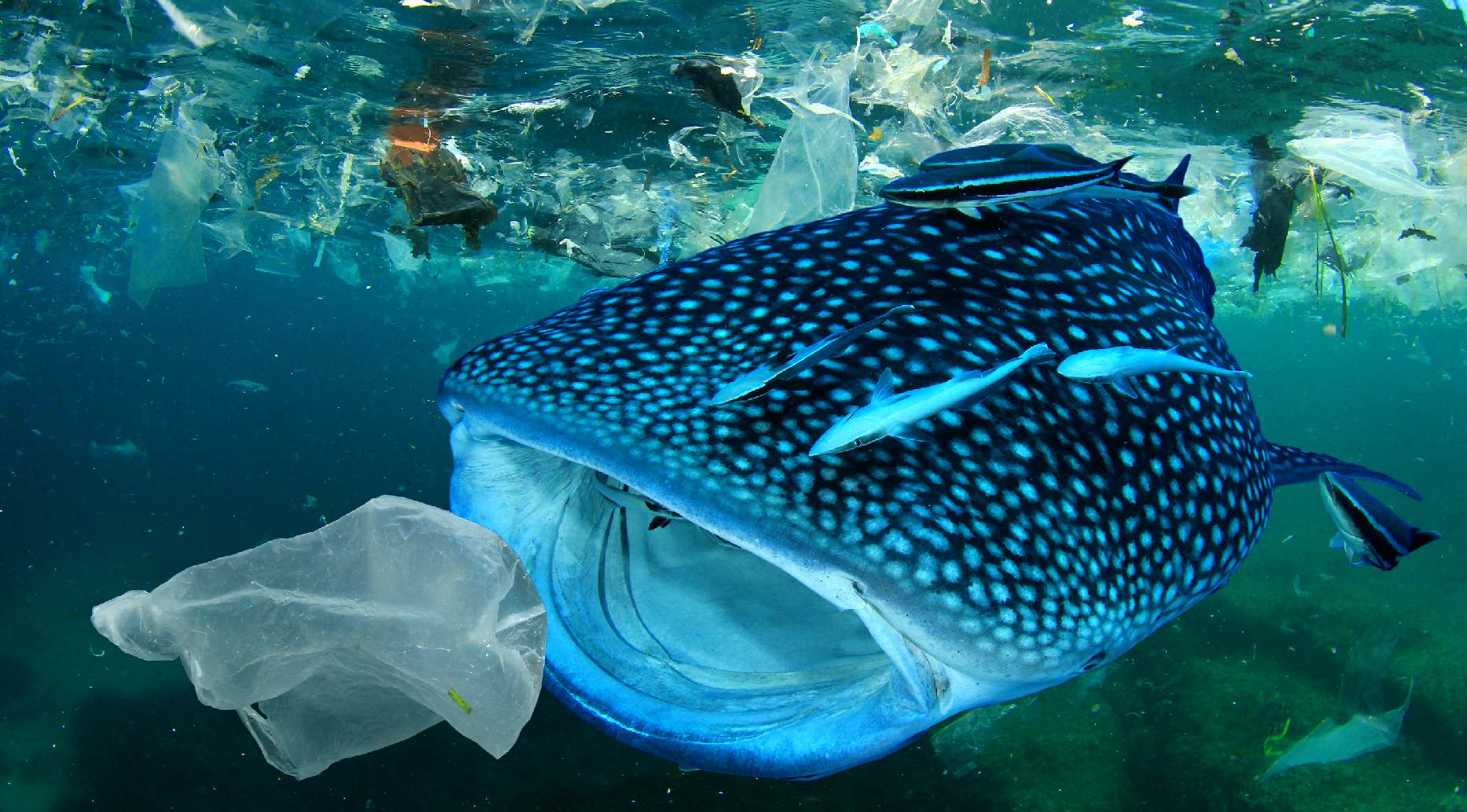 WHAT DRIVES US - It is pictures like this whale shark swimming in garbage that it is about to ingest that makes our blood boil. What are we doing, letting a situation like this develop? The fish eat the plastic and we eat the toxic fish. We are slowly poisoning ourselves and our world.