FRIDAY 4th MARCH 2022

This global event is taking place over four days, and will bring together a very broad cross-section of the ocean community, from businesses to scientists, government, investors, and civil society. It will feature six industry tracks: shipping, fishing, aquaculture, energy, tourism, and plastics.

Speakers will provide reality-checks on how their industries are progressing towards 2030 targets, and what needs to happen next. HSH Prince Albert II of Monaco has been leading a climate and ocean cure charge for many years.
TAKING ACTION TODAY FOR A HEALTHIER BLUE FUTURE - FRIDAY 4TH MARCH 2022
This address will focus on the link between climate and the ocean, and the importance of coral reef conservation. It will outline solutions for coastal resilience, at the interface between coastal communities, cities and the ocean.
H.S.H. Prince Albert II is the Sovereign Prince of the Principality of Monaco. In 2006 he launched his Foundation, dedicated to the protection of the environment by supporting projects around the world, focusing on three main challenges: fighting against climate change and promoting renewable energy; combating the loss of biodiversity; and preserving water resources.
Prince Albert II is the only Head of State to have visited both Poles: In 2005 he led an expedition to the Arctic (Spitzberg), reached the North Pole in 2006 and went to the Antarctic in 2009. H.S.H. Prince Albert II of Monaco has been honored by numerous prizes from organizations around the world for His contribution and actions in favor of the protection of our environment. He is one of the IUCN Patron of Nature since 2011.

HRS Prince Albert II is a tireless ocean advocate.
The 9th annual World Ocean Summit will feature six industry tracks focusing on:

1. shipping,
2. fishing,
3. aquaculture,
4. energy,
5. tourism, and
6. plastics.

This is the nub of a blue growth agenda, including deep sea mining and biotech, with seaweed farming high on the agenda from carbon dioxide absorption and food ingredients, though at the moment it is difficult to include that as a defined asset - with a value path that is recognised.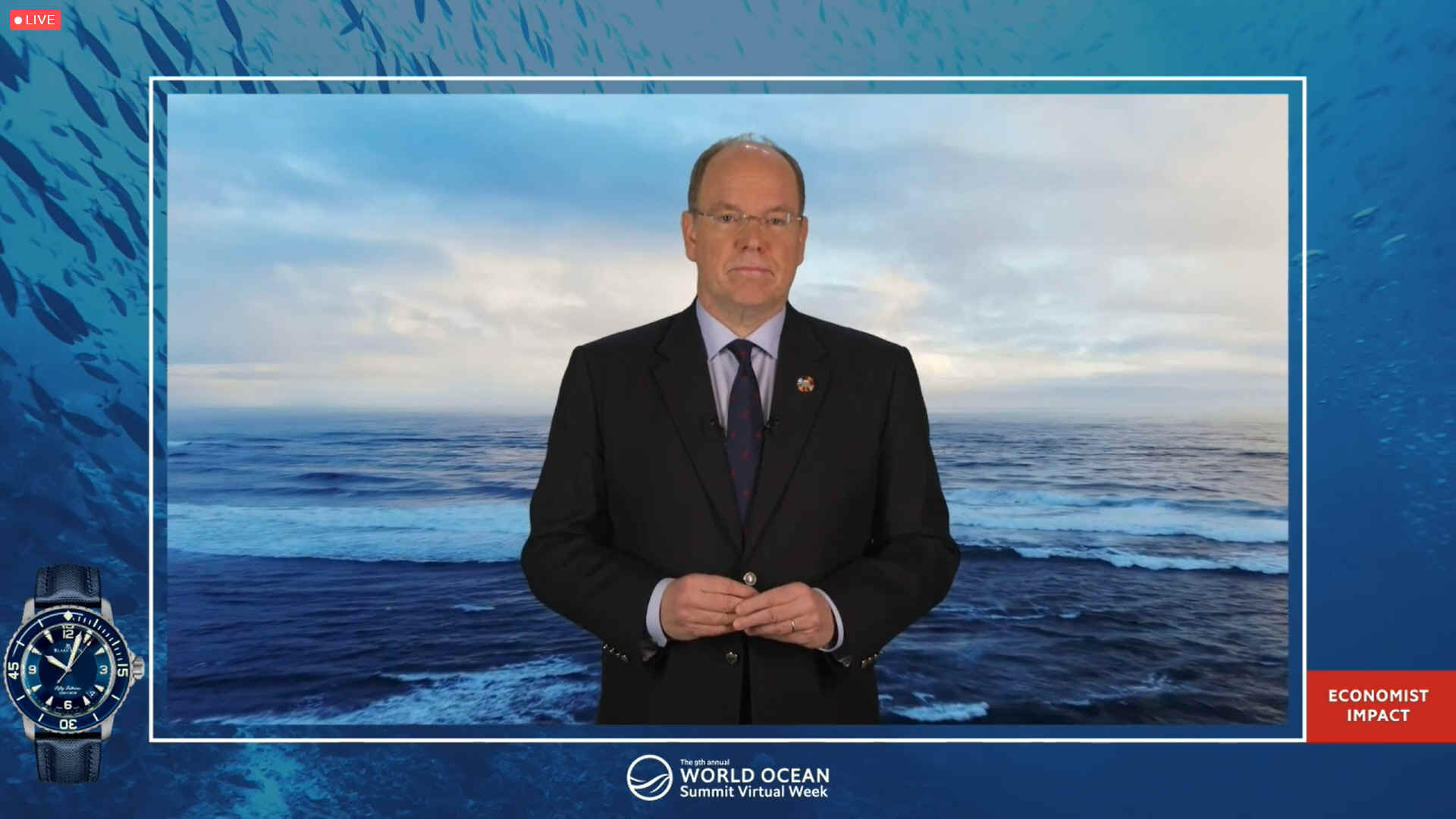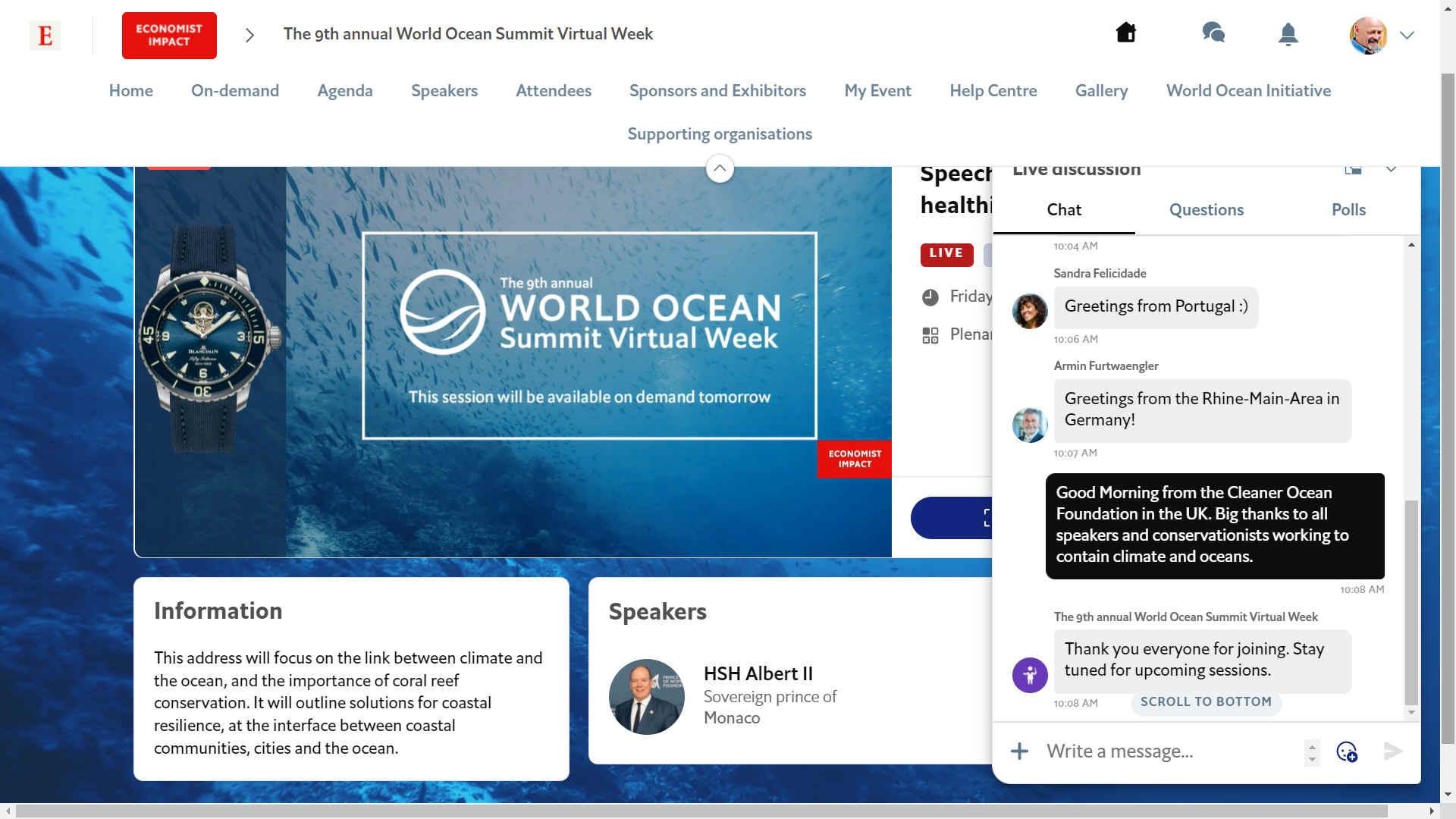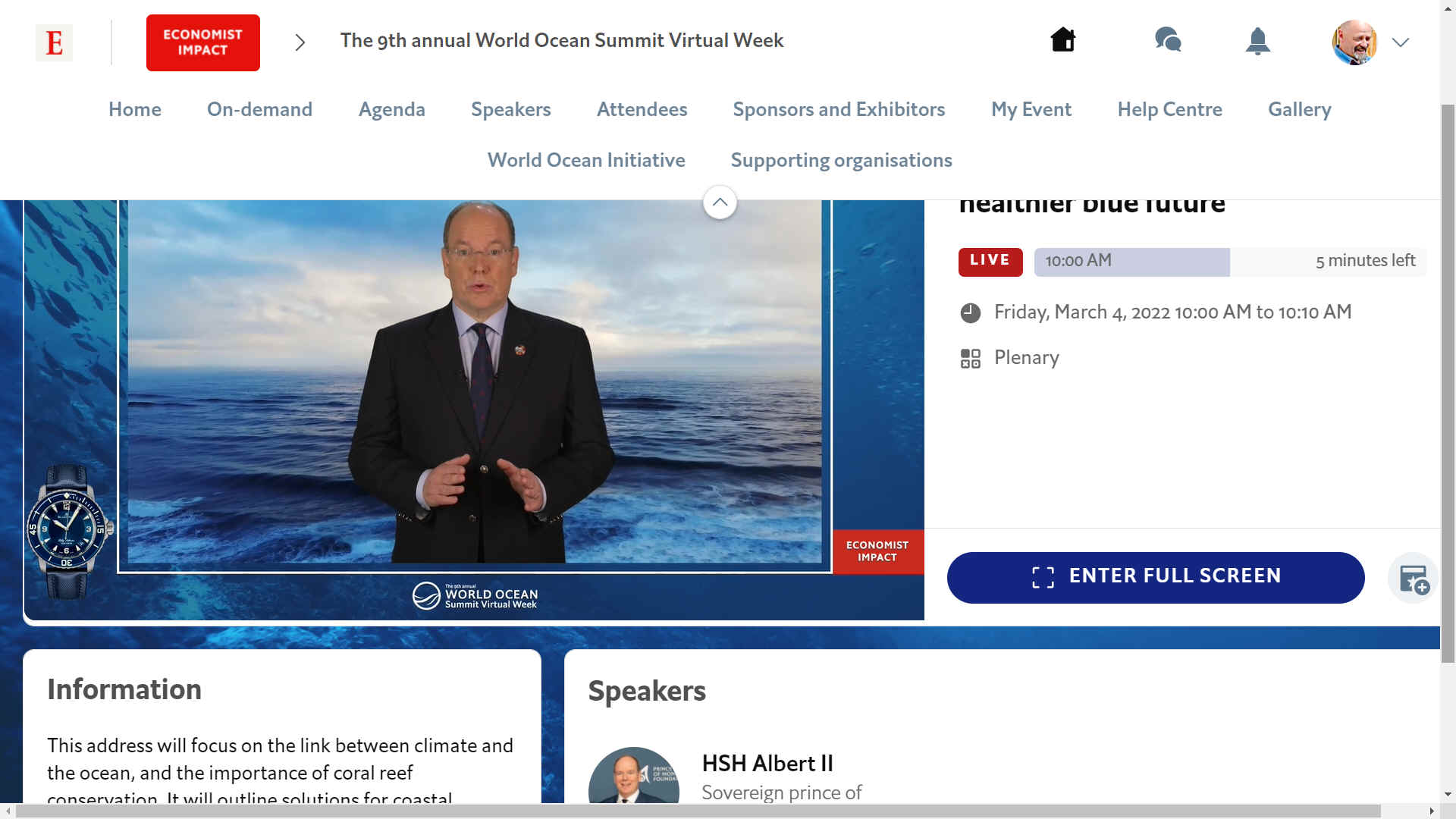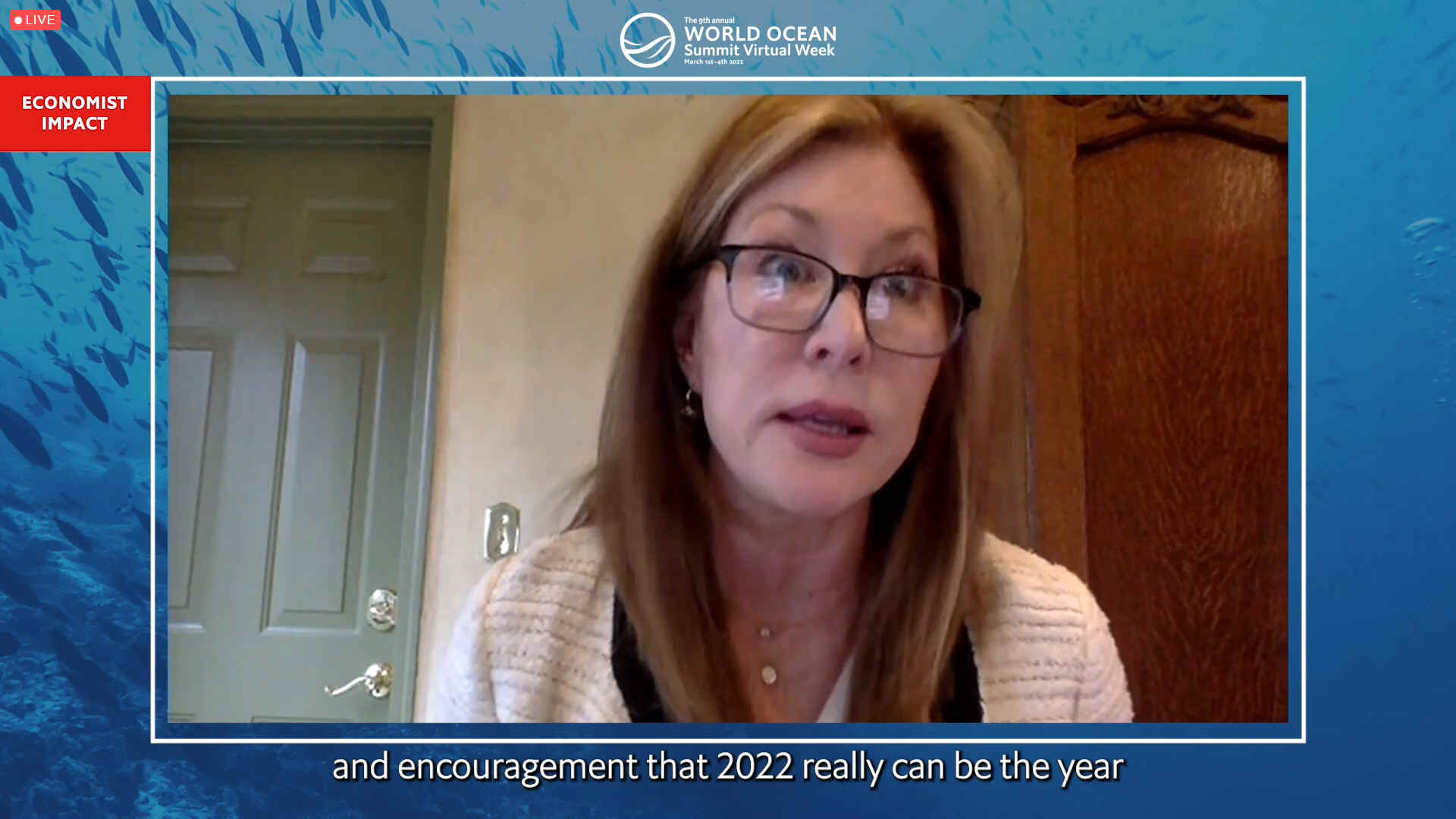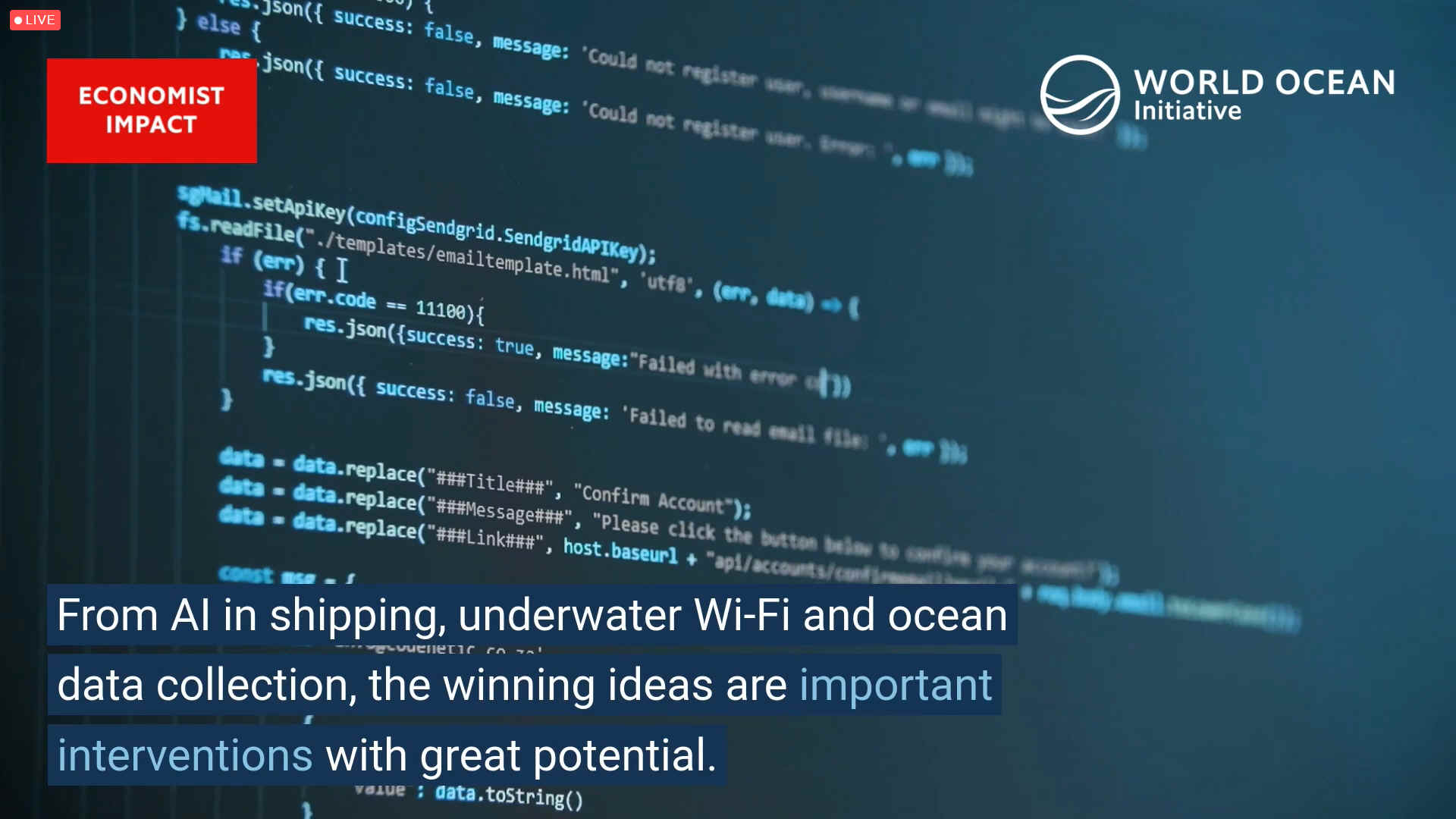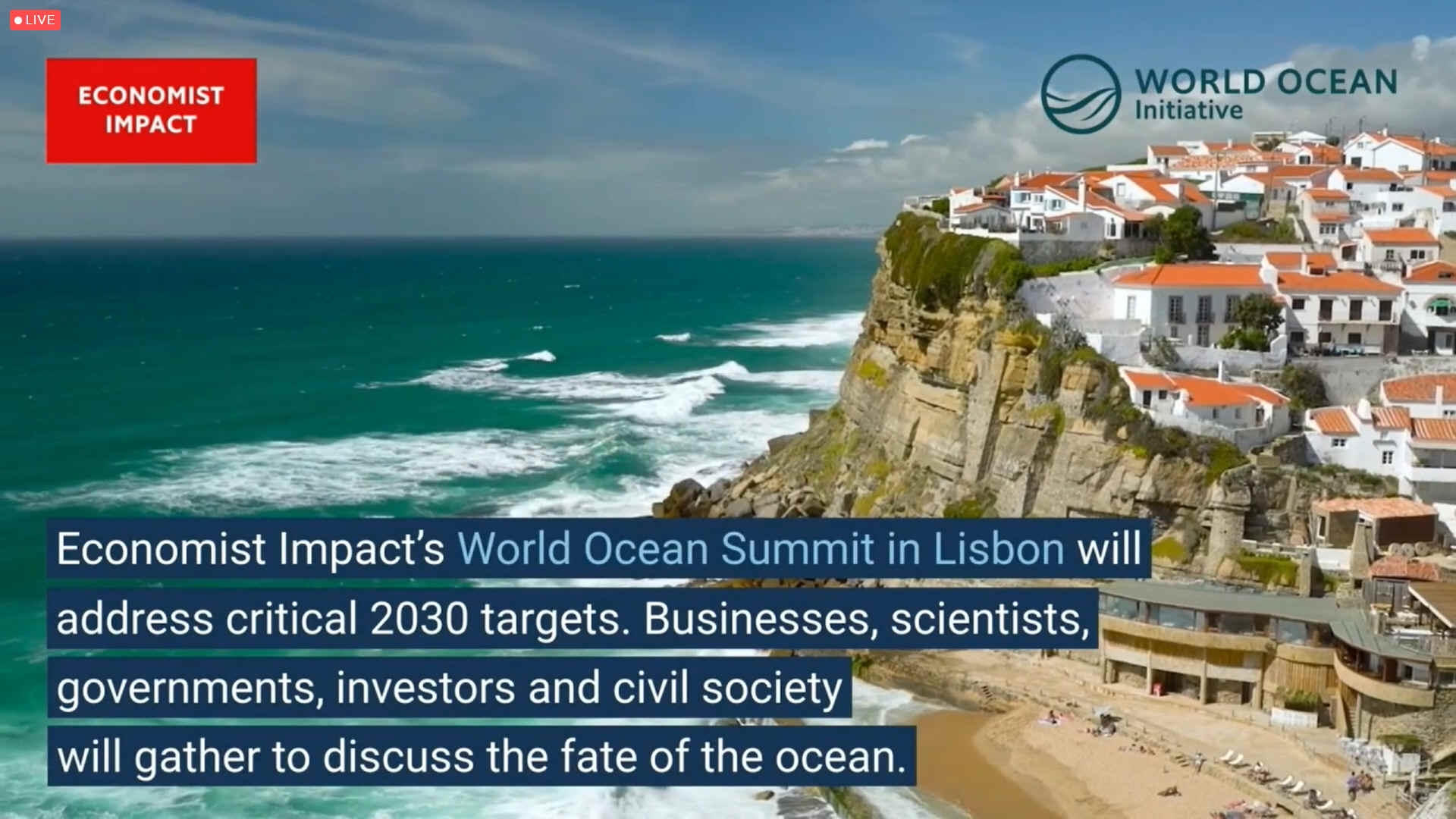 ..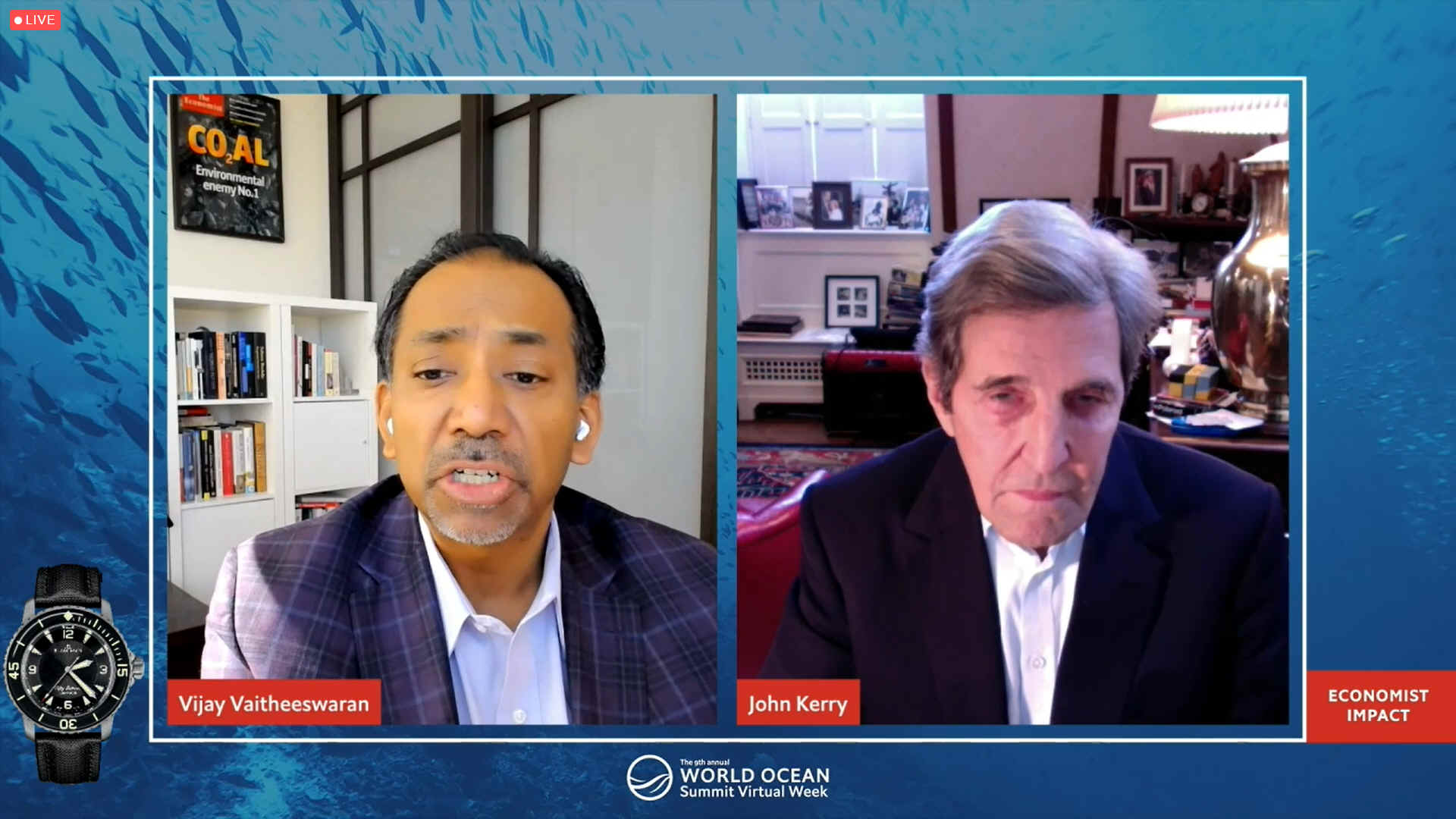 The United States is extremely concerned at the lack of policing of the ocean when it comes to over and other illegal fishing. With controls fishermen simply turn off their digital trackers as it suits them. Then turn them back on when they have made a catch in protected areas. As there is no enforcement, these pirate plunderers are getting away with Blue Murder. Vijay Vaitheeswaran talks with US Special Climate & Oceans Envoy, John Kerry, about the US drive to conserve the oceans and tackle climate, against a difficult background of economic justification.
What is the big picture for ocean regeneration, and how can collaboration between governments, industry, investors, scientists and NGOs bring it about? These sessions will outline International expertise, ambition and new strategies to restore ocean health.

These high-level plenary sessions addressed cross-industry topics including ocean finance, ocean governance, and ocean restoration solutions. Speakers discussed the very important issue of the finance gap, assessed new technologies and highlighted successful initiatives that are beginning to make an impact on ocean health. Food security being one issue, that would allow the seaweed industry to develop without so much hype, as looking at the science and planetary balance sheet.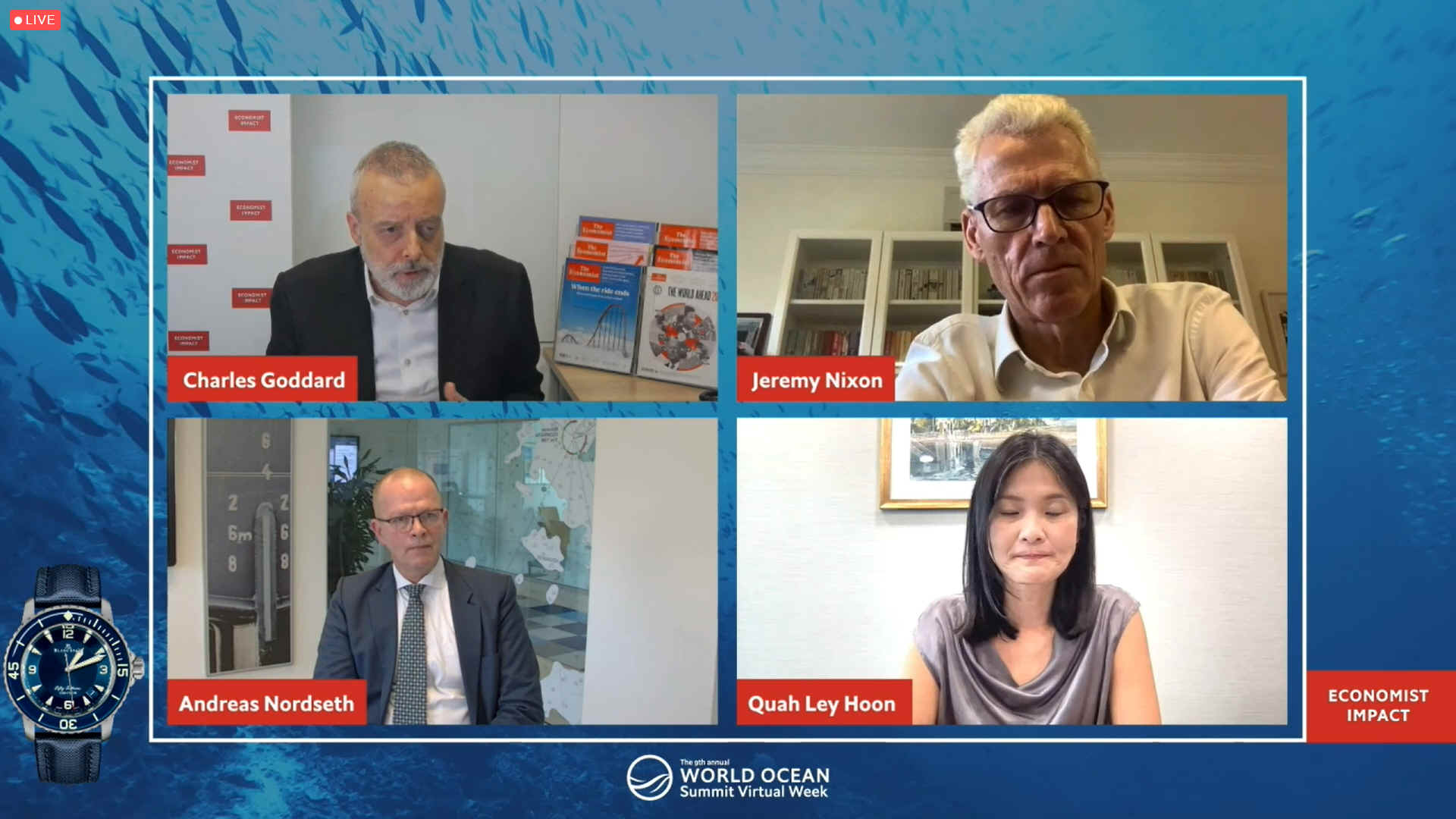 Charles Goddard imagines and builds the Groupís flagship initiatives, the purpose of which is to catalyse progress on key issues of the day. He works closely with partners on themes ranging from ageing and longevity to ocean health, focusing particularly on healthcare, the Anthropocene and the blue economy. Based in Hong Kong, Charles was previously editorial director, Asia, at the Economist Intelligence Unit, director of research in Asia, and managing director of the Economist Corporate Network, a peer network for senior executives. He is concurrently executive director of the Groupís World Ocean Initiative.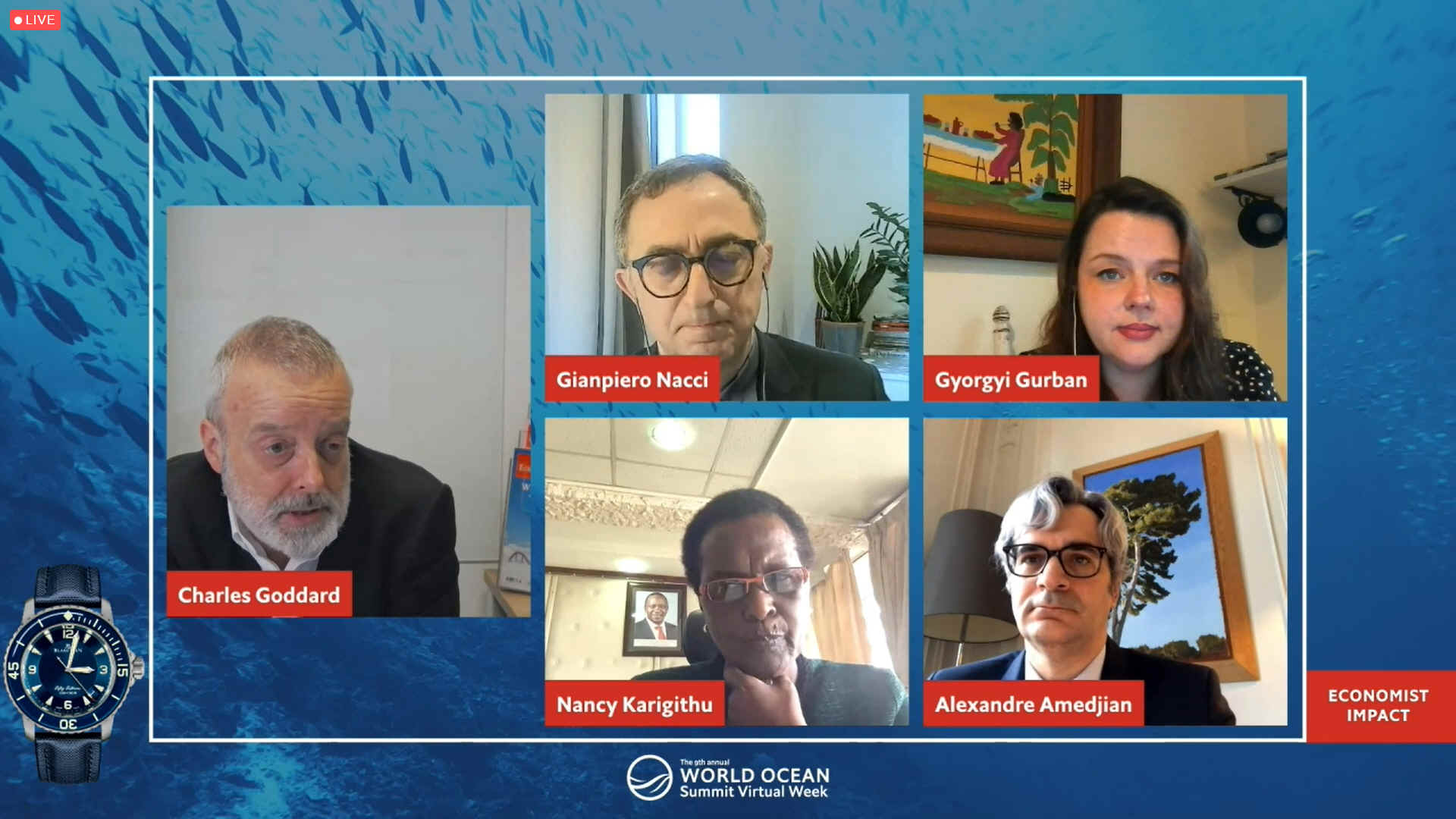 The panel of speakers Tuesday 1st March 2022, provided some very interesting aspects of financing the change to zero carbon shipping, where it is by no means clear what fuels will prevail, and how aggressive the IMO will be in setting targets. Concessional finance might include a tie in with carbon taxes and R&D innovation funding - or even scrappage.
z
CONTACTS

general enquiries: oceansummit@economist.com.

Marketing or PR event enquiries:

Naomi Grice
Marketing Manager
naomigrice@economist.com

Speaking Enquiries:

If you are speaking or you have an enquiry about speaking:
oceansummitspeakers@economist.com.

Sponsorship opportunities details about sponsoring and partnering.

Tatiana Der Avedissian
Email: tatianaderavedissian@economist.com
Tel: +44 (0) 739 560 4731

Alice Calvert
Email: alicecalvert@economist.com
Tel: +44 (0)795 6330 689