WEDNESDAY 2nd MARCH 2022

This global event is taking place over four days, and will bring together a very broad cross-section of the ocean community, from businesses to scientists, government, investors, and civil society. It will feature six industry tracks: shipping, fishing, aquaculture, energy, tourism, and plastics.

Speakers will provide reality-checks on how their industries are progressing towards 2030 targets, and what needs to happen next. When it comes to kelp farming, it is the need for scale and scaling up operations that is one of the issues.
Of course you need the space offshore to be able to farm from the seafloor, together with support for growing crops, and engineering challenge, where most cultivation is some miles offshore.

Martin Koehring is senior manager for sustainability, climate change and natural resources at Economist Impact (part of The Economist Group). He leads Economist Impactís sustainability-related policy and thought-leadership projects in the Europe, Middle East and Africa region. He is also head of the World Ocean Initiative, inspiring bold thinking, new partnerships and the most effective action to build a sustainable ocean economy. Mr Koehring serves on the Advisory Committee for the UN Environment Programmeís Global Environment Outlook for Business and is a faculty member in the Food & Sustainability Certificate Programme of the European Institute for Innovation and Sustainability.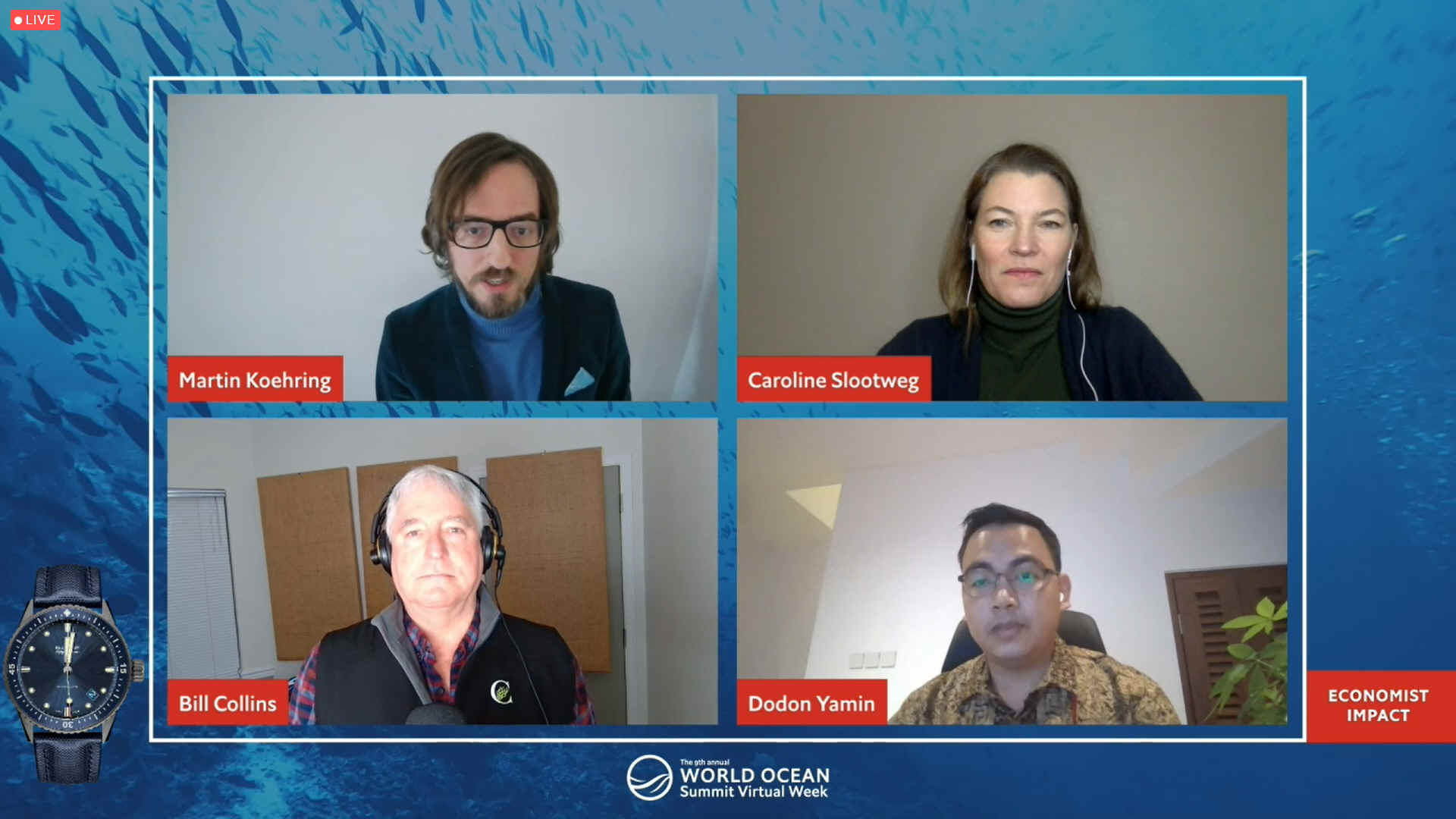 The 9th annual World Ocean Summit will feature six industry tracks focusing on:

1. shipping,
2. fishing,
3. aquaculture,
4. energy,
5. tourism, and
6. plastics.

This is the nub of a blue growth agenda, including deep sea mining and biotech, with seaweed farming high on the agenda from carbon dioxide absorption and food ingredients, though at the moment it is difficult to include that as a defined asset - with a value path that is recognised.
The general consensus is that kelp farming is beneficial for the planet.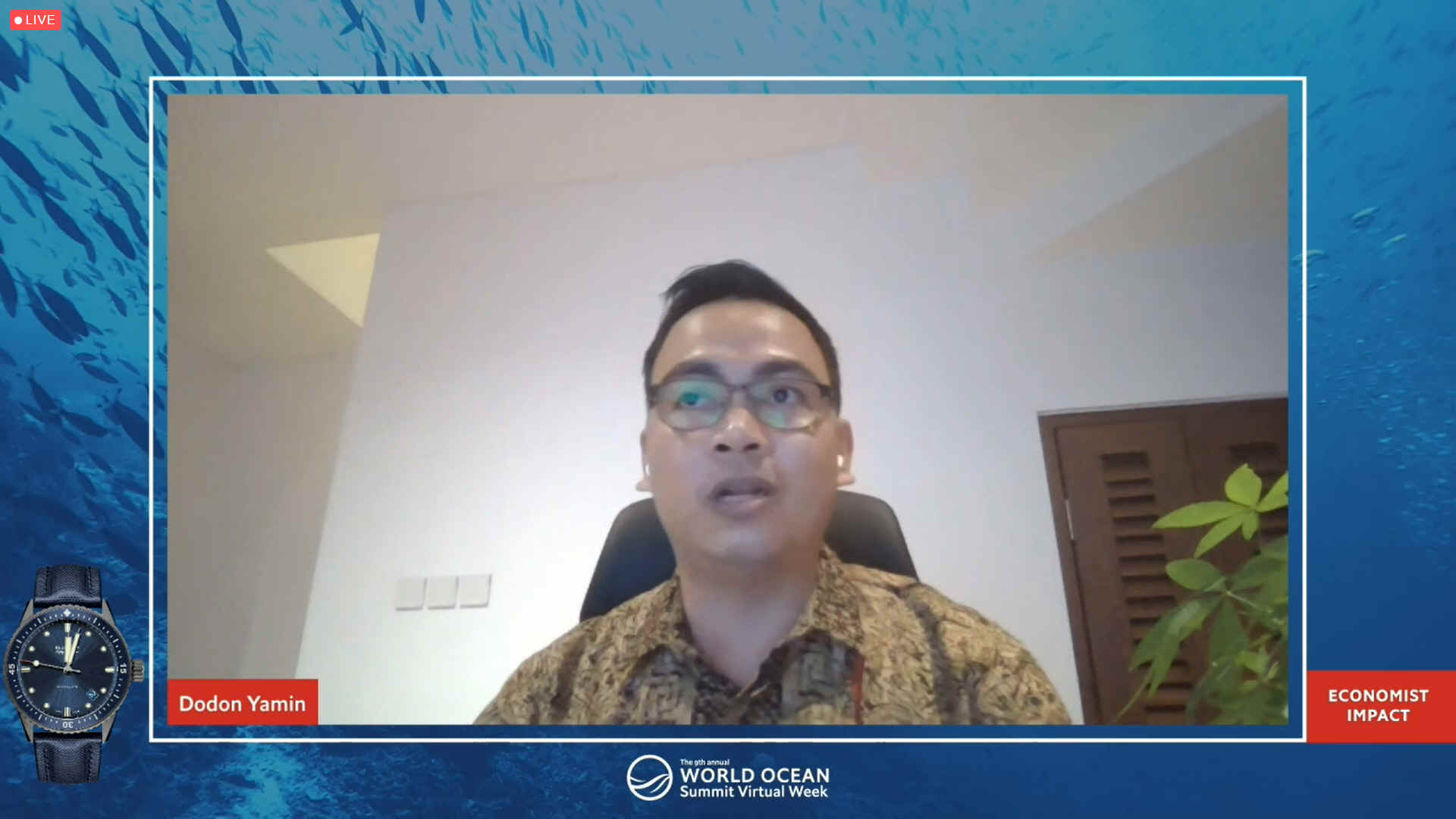 Dodon Yamin is managing director of MARI Oceans Indonesia, a community-based seaweed-farming company providing technical, organisational and financial support to seaweed farmers in South Sulawesi and throughout Indonesia. Adopting effective business models for sustainable seaweed with transparent principles and environmentally friendly methods, MARI optimises aquaculture value chains for the benefit of coastal communities. Mr Yamin develops and oversees the companyís business design and implementation, collaborating with partners locally and internationally. He brings extensive experience of operational delivery, community development and research to the growing Indonesian sector.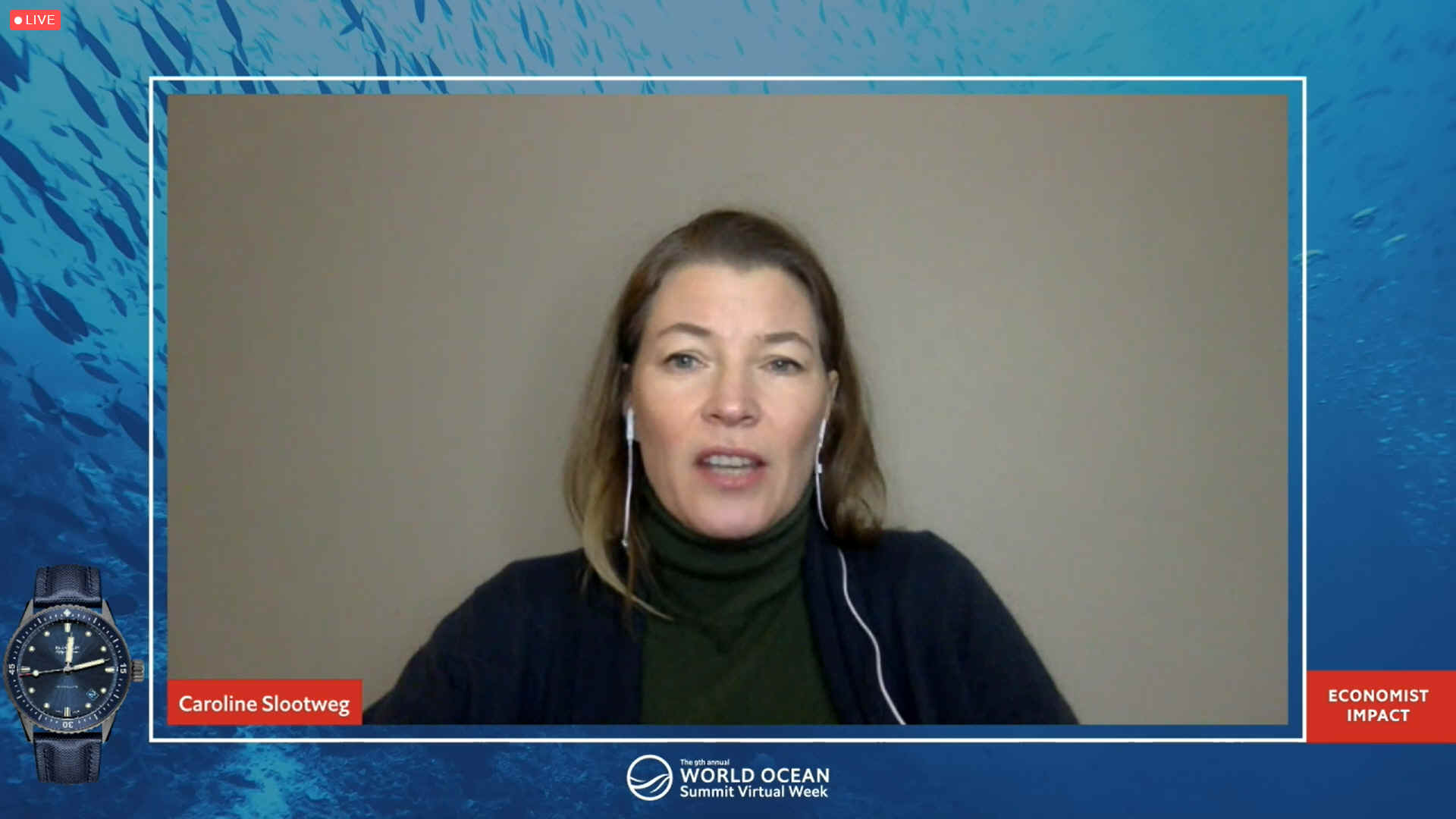 Caroline Slootweg Entrepreneur, C0-founder Kelp Blue. Multi-national background with 20+ years in corporate and start-ups. Worked in London, Bangkok, Singapore, Amsterdam and now in Namibia. Focused on keeping the Kelp Blue team laser focused on outcomes and delivering results quickly. Avid sailor and keen forager.

We cultivate giant kelp to draw down CO2 and increase marine biodiversity. We're starting in Namibia, with plans to expand to North America and Oceania. Caroline is concerned as to awareness of the value of seaweed in terms of more than just fertilizers, where medicine potential is largely un-researched. There is also the small matter of de-risking for investors, perhaps with concessions and climate change, carbon offset tax breaks.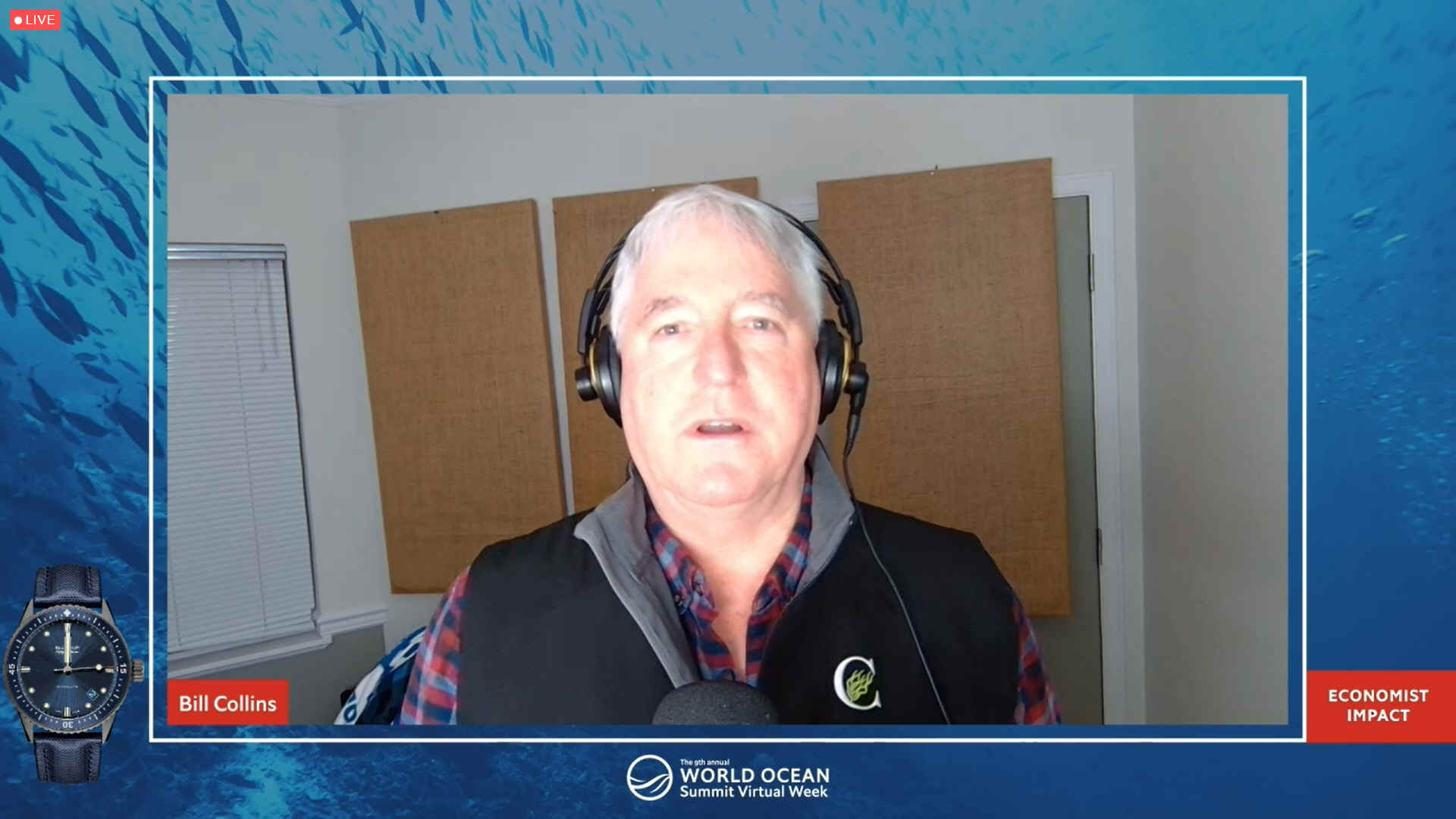 Billís career spans almost 40 years and evolved from success in international science to success in business. Bill was trained as a geologist and received a Master of Science degree from Memorial University. Since moving to the Victoria area in 1994 Bill has been responsible for bringing a locally invented sonar system to the world stage including sales to more than twenty navies and government institutions. As part of the ownership group of an award-winning high tech company, Bill has filled many corporate roles including M&A activities. Bill has a passion for creating and executing sound business plans and a strong belief in Vancouver Island business growth opportunity.
What is the big picture for ocean regeneration, and how can collaboration between governments, industry, investors, scientists and NGOs bring it about? These sessions will outline International expertise, ambition and new strategies to restore ocean health.

High-level plenary sessions will address cross-industry topics including ocean finance, ocean governance, and ocean restoration solutions. Speakers will discuss the finance gap, assess new technologies and highlight successful initiatives that are beginning to make an impact on ocean health. Food security being one issue, that would allow the seaweed industry to develop without so much hype, as looking at the science and planetary balance sheet. Where does seaweed (reds, greens) fit into the ecosystem and what strain works best in which areas. This requires much R&D. Though sodium alginate is used extensively in the food industry.
The global seaweed biomass is at risk from climate change, ocean acidification and warming. But could be used to help reverse the damage we are causing.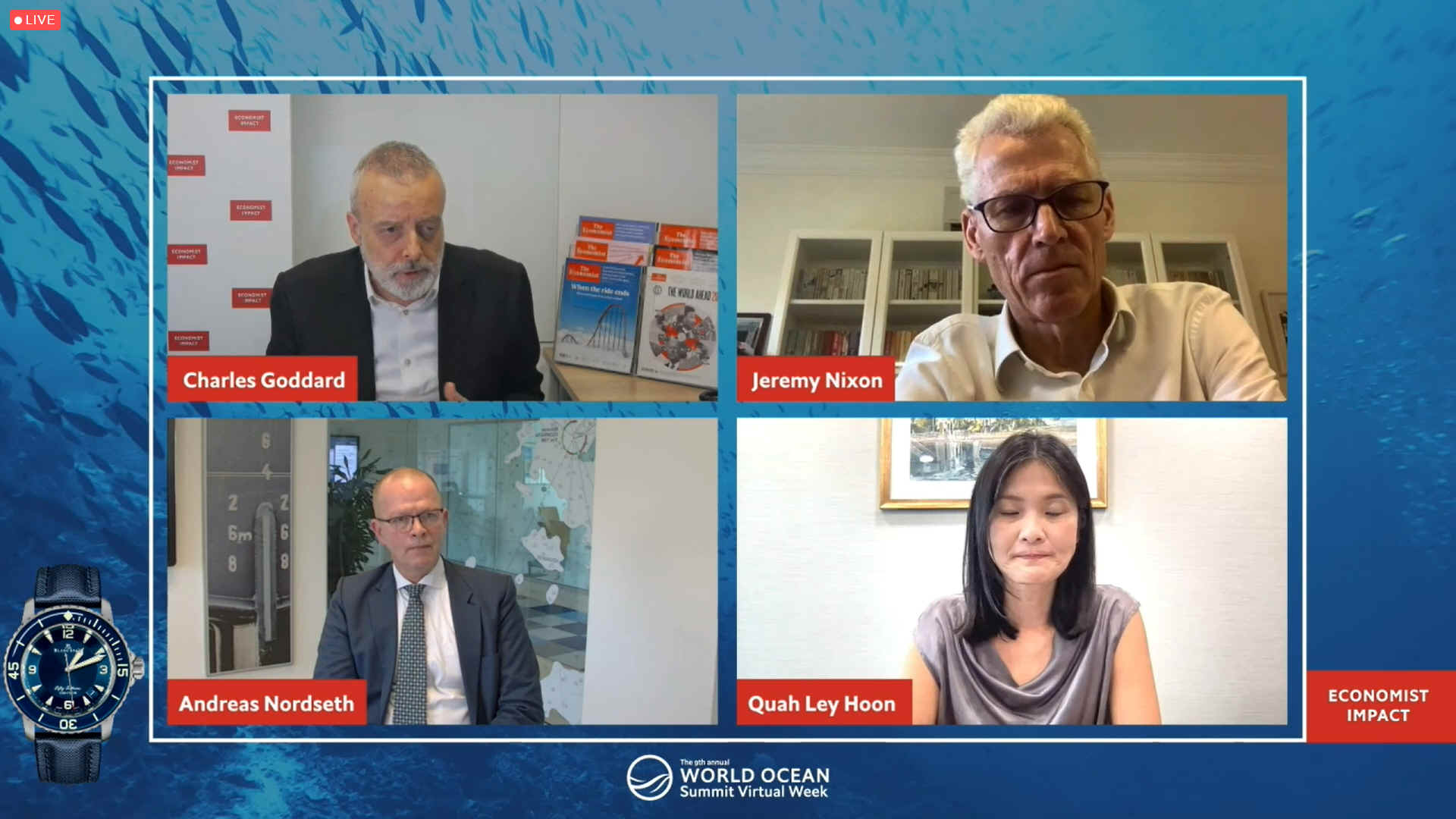 Charles Goddard imagines and builds the Groupís flagship initiatives, the purpose of which is to catalyse progress on key issues of the day. He works closely with partners on themes ranging from ageing and longevity to ocean health, focusing particularly on healthcare, the Anthropocene and the blue economy. Based in Hong Kong, Charles was previously editorial director, Asia, at the Economist Intelligence Unit, director of research in Asia, and managing director of the Economist Corporate Network, a peer network for senior executives. He is concurrently executive director of the Groupís World Ocean Initiative.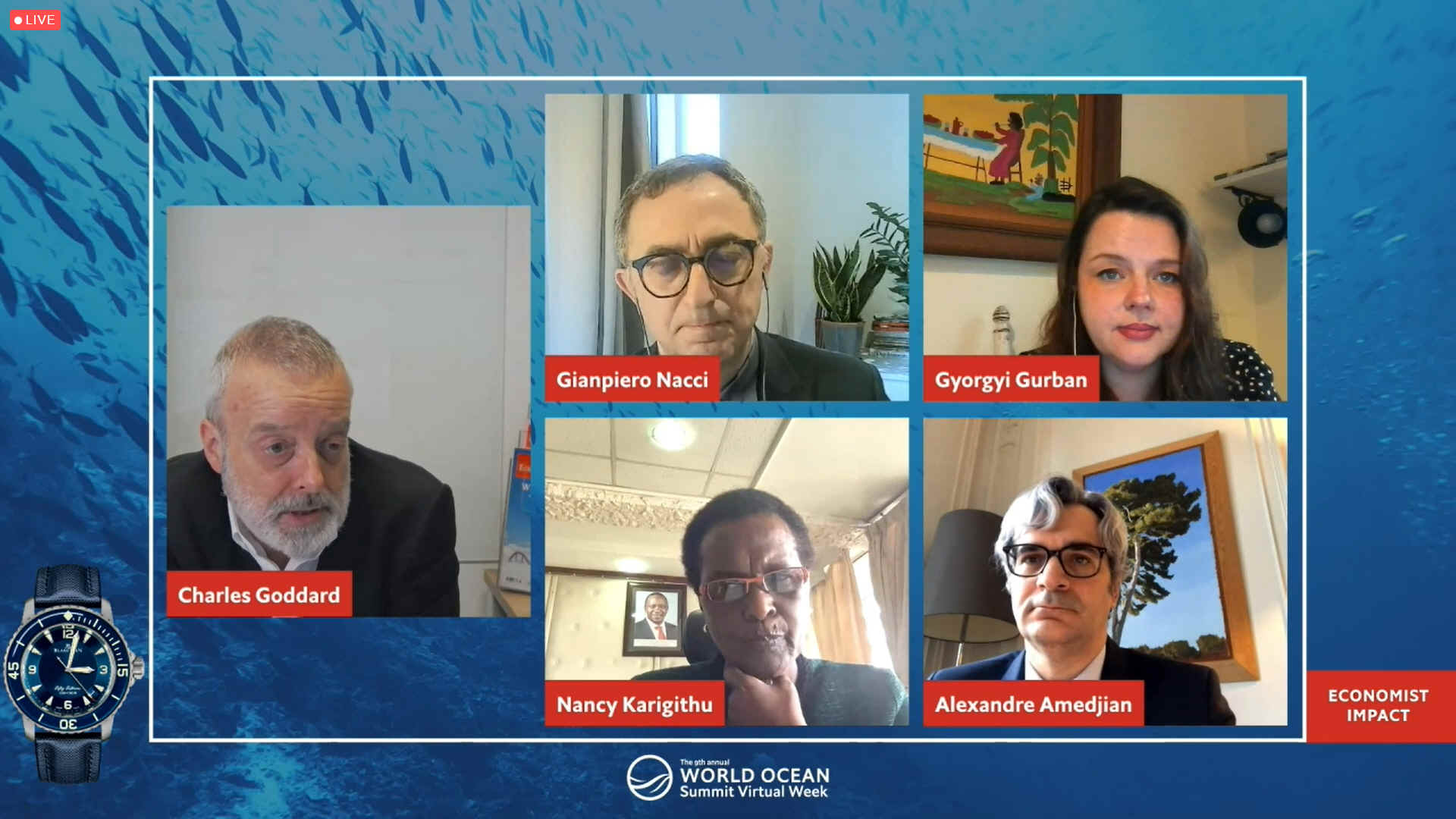 The panel of speakers Tuesday 1st March 2022, provided some very interesting aspects of financing the change to zero carbon shipping, where it is by no means clear what fuels will prevail, and how aggressive the IMO will be in setting targets. Concessional finance might include a tie in with carbon taxes and R&D innovation funding - or even scrappage.
z
CONTACTS

general enquiries: oceansummit@economist.com.

Marketing or PR event enquiries:

Naomi Grice
Marketing Manager
naomigrice@economist.com

Speaking Enquiries:

If you are speaking or you have an enquiry about speaking:
oceansummitspeakers@economist.com.

Sponsorship opportunities details about sponsoring and partnering.

Tatiana Der Avedissian
Email: tatianaderavedissian@economist.com
Tel: +44 (0) 739 560 4731

Alice Calvert
Email: alicecalvert@economist.com
Tel: +44 (0)795 6330 689