PLEASE USE OUR A-Z INDEX TO NAVIGATE THIS SITE
Would you want to swim in this?
Of course not. But, most sandy beaches and shorelines around the world are polluted with plastic waste that is toxic.
Like it or not, you'll be swimming in a carcinogenic soup, just like the fish that we are (rather stupidly) eating - without holding the perpetrators of these crimes accountable for their misdeeds.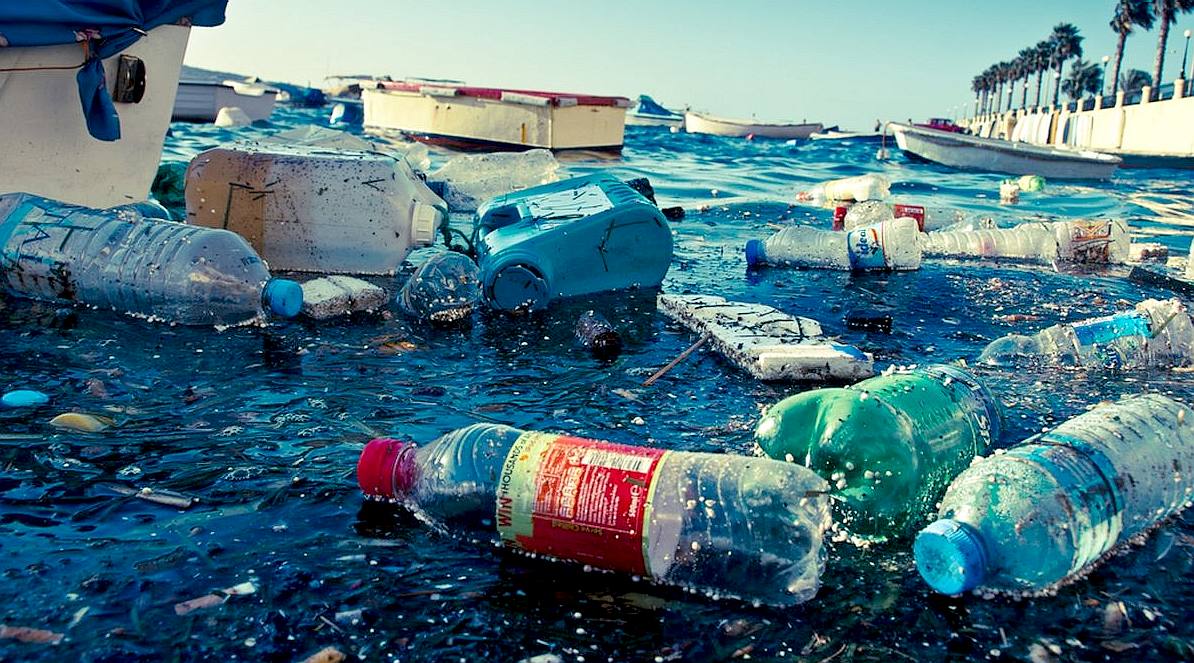 Who are the perpetrators?
They are mostly the G20 governments who allowed this situation to develop and refuse to engage in any form of direct action to clean up their mess. Direct action being physical filtration operations.
Why?
Because they don't like paying for their mistakes, or rather, this was something they did not budget for. Or was it a cold calculated: "Let's just abuse the planet and dump our waste free of charge."
They don't seem to mind you getting ill from cancer, in having to swim amongst garbage and eat fish that has ingested toxic plastic and glass microfibres.
What about the healthcare costs?
Food for thought.
Yet, ultimately, this is your fault for voting in politicians to represent you who will not tell the truth, or will not admit that what they are doing (or have done) is wrong and only based on economics that are not sustainable, in violation of SDG 14.
How much is a life worth?
To the United Nations and G20, not very much. It stinks. No, literally, because climate change is adding to the destruction of pristine beaches with sargassum (seaweed) - and it smells to high heaven.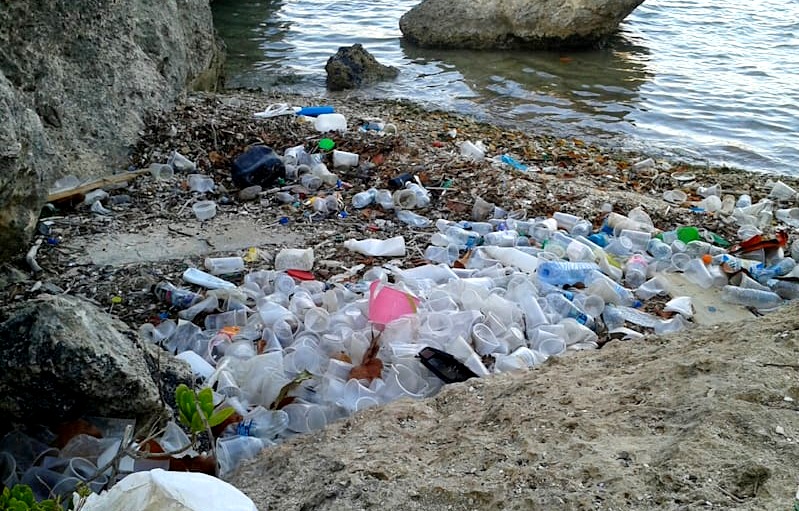 Curaçao, The Caribbean - This enticing island known for its gorgeous coral reefs is located in the southern Caribbean Sea, off the Venezuelan coast. Go global at the open-air Old Market, where vendors grill chicken, fish and goat for lunch. Head to historic downtown where boutiques line the streets selling duty-free diamonds, designer clothes, and Dutch goods.
Many Caribbean reefs, like those in Curaçao stand a good chance of surviving if local pressures can be minimized. Several organizations on the island are working to help restore and protect Curacao's reefs. Plastic pollution is affecting the oceans across the world, and some reports estimate that by 2050 there could be more plastic in the ocean than fish. Marine life like fish, birds and sea turtles can mistake plastic for food and eventually starve or become entangled and suffocate. Sadly, many islands did not take-action quickly enough and their reef systems have collapsed. Collapsed reef systems result in losses in tourism, fishing revenue, floods, deteriorated water quality, and less resistance to storms. Luckily, Curacao still has the chance to protect itself if action is taken immediately.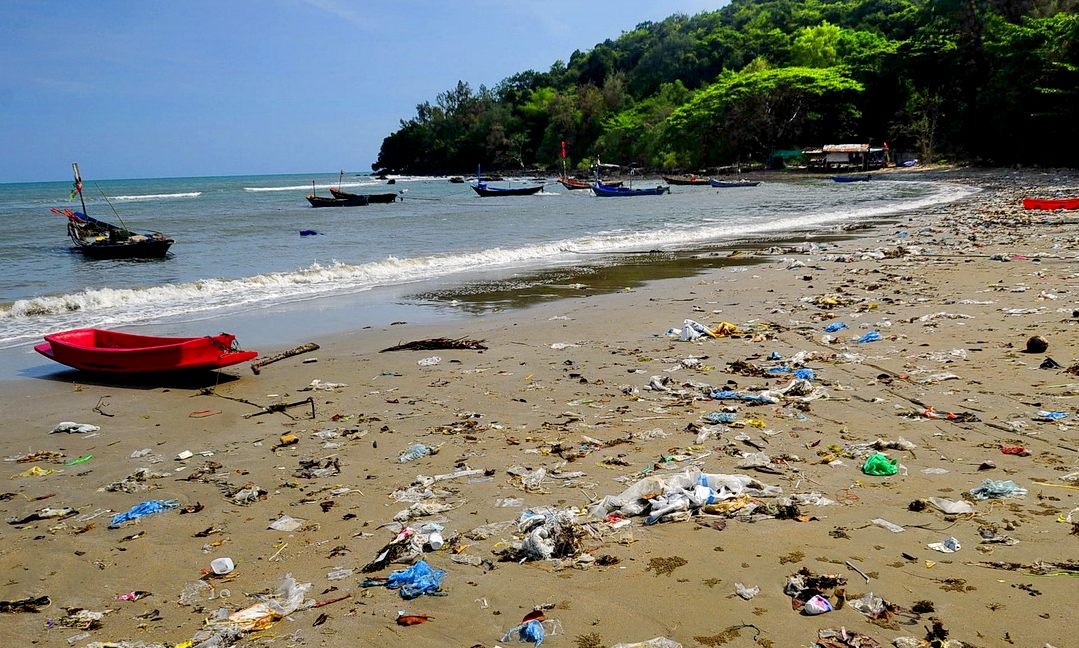 Thailand - Thailand has a wide choice of perfect tropical beaches, both on the mainland and on the islands of Phuket, Krabi, Phi Phi islands, Koh Samui, Koh Tao, and Koh Phangan. The stunning scenery includes impressive cliffs and tropical views, with the advantage of clear waters and interesting marine life for snorkeling or diving. The only problem being the plethora of plastic pollution that really spoils the whole thing.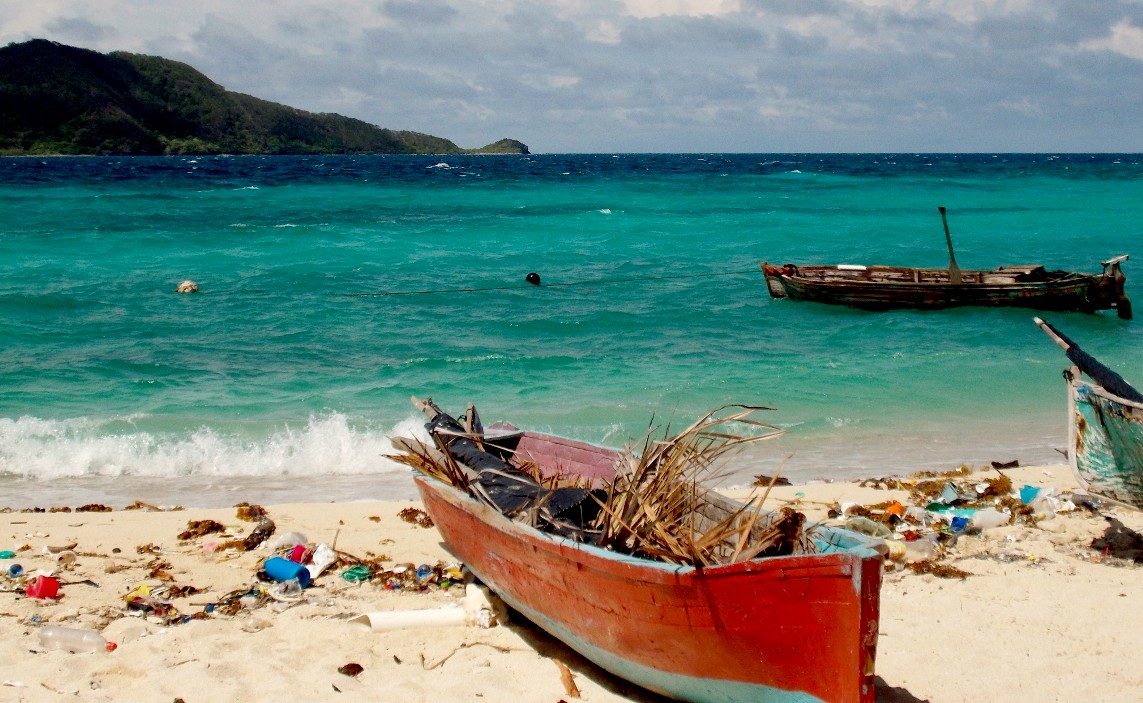 West Snake Caye, Port of Honduras - Seventeen miles from the town of Punta Gorda, the four small Snake Cayes lie in the 160-mile Port of Honduras Marine Reserve, which boasts lush mangrove trees and endangered species. Trek through towering mangroves toward the center of the island, where you'll find a small, serene lagoon.
Beaches in Honduras are being choked by a solid mass of bottles, wrappers and other recyclable waste turning the once-idyllic island into a floating landfill site. 90% percent of sea birds have ingested some sort of plastic. A vast area of the Pacific Ocean is a massive floating raft of rubbish. Here trash washes onto the peaceful Caribbean beaches of Cayos Cochinos, Honduras.
Tourism authorities and operators are worried as to the lack of action by the governments of Honduras and Guatemala to curb the pollution in its beaches. Leticia Barrera, president of the Omoa Chamber of Tourism, said the garbage on the beaches has caused a drop of more than 70% of visitors to the sector. Waste from the Motagua river spills onto the beaches of Cortés. They were investing in removing tons of waste from the beaches but they no longer have funds for that. As a short-term measure they are considering a study to build a landfill site where they might deposit this waste.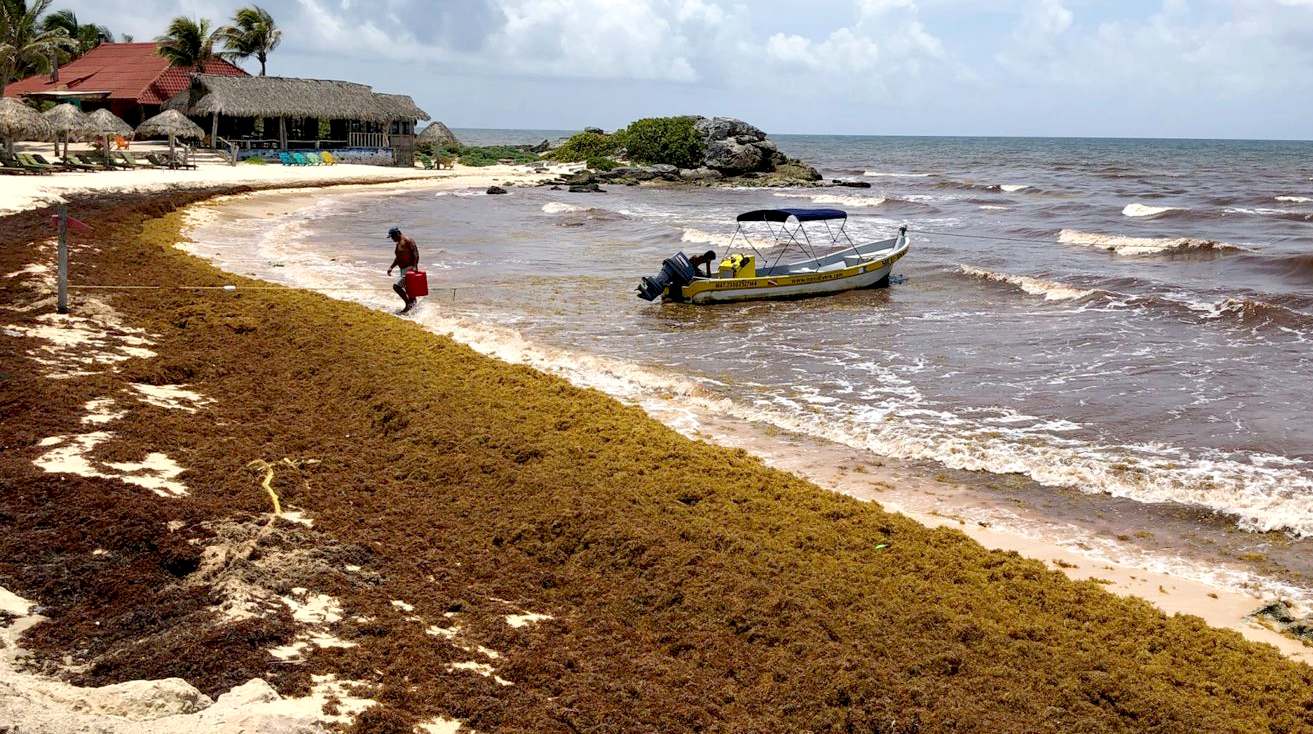 Playa del Carmen, Mexico - The exotic city of Playa del Carmen sits just outside of Cancun, with gorgeous beaches on the coast of the Caribbean Sea. Take a day trip to the historic archeological sites outside of the city where you can explore preserved pyramids, ancient temples, and colorful murals.
Visitors to some of the most luxurious beaches in Mexico have been faced with stinking mounds of rotting seaweed and muddy-brown waters thanks to an enormous build-up of algae on the shoreline. Huge quantities of the eyesore, known as sargassum, have accumulated on the normally golden sand found in the tourist towns of Cancun, Playa del Carmen and Tulum, with efforts to remove it proving futile. Scientists believe the more than half-a-million tonnes of seaweed was brought on by climate change, and there are fears that the problem will not end anytime soon. SKY NEWS JUNE 27 2019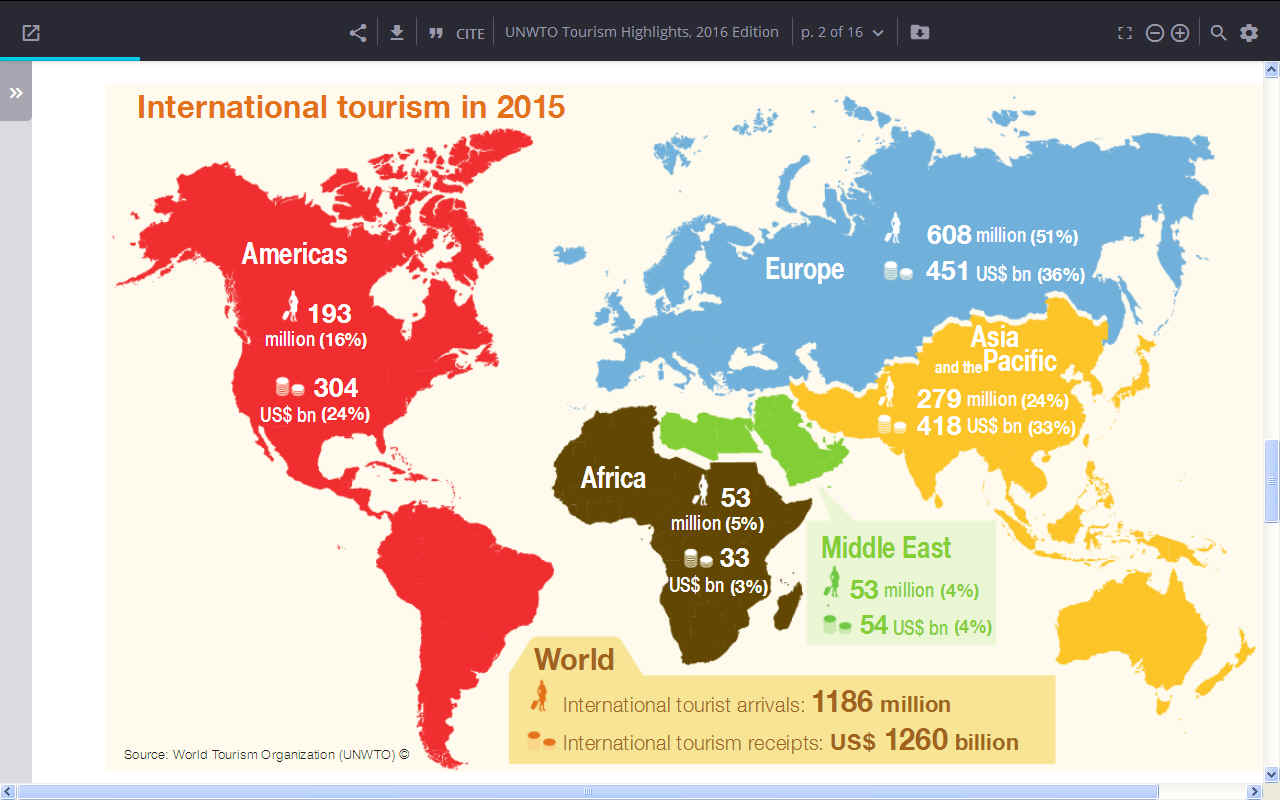 LINKS & REFERENCE
https://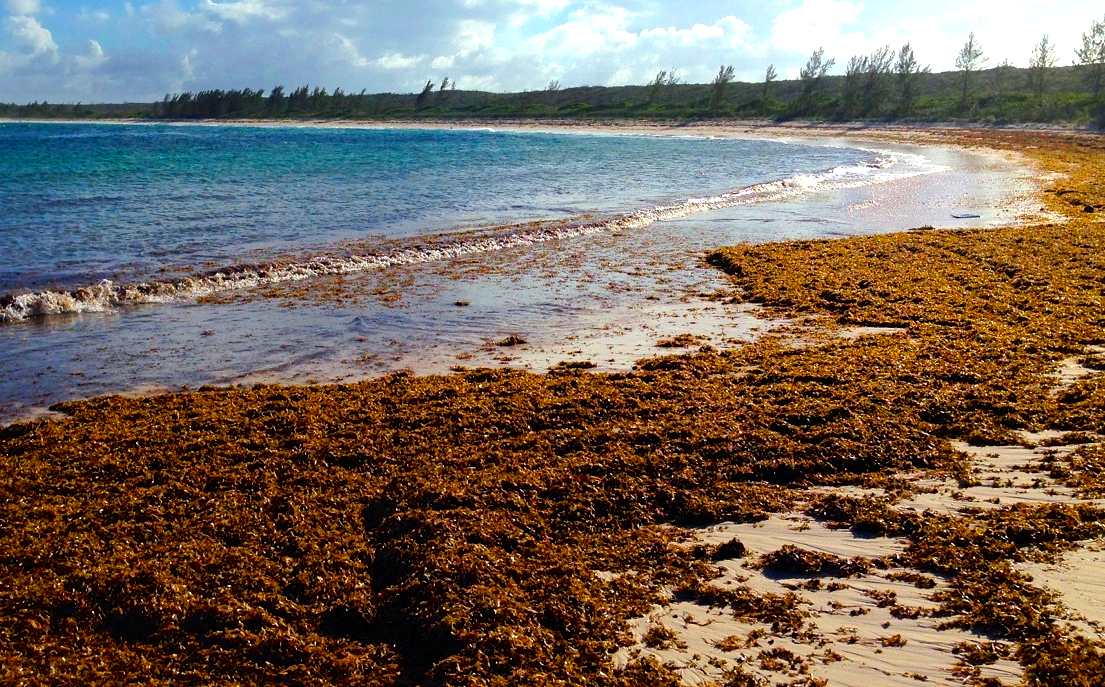 Kamalame Cay, The Bahamas - This private island is just a 15-minute flight from Nassau and offers an isolated sanctuary usually surrounded by crystal-clear water and shaded with rustling palms. Discover the beauty of underwater life with a scuba expedition at the island's PADI rated Dive Centre. The centre offers all levels of certification for non-divers, snorkeling and children.
Tour any Caribbean island, and it becomes apparent that most of their beaches and lush forests are despoiled by plastic bottles, straws, fishing nets, plastic bags and Styrofoam containers. The Sargassum Outbreak in the Caribbean in 2018 caused ecological stress and economic losses as tourists turned away from seaweed covered beaches. From Trinidad and Tobago, Barbados, and St Vincent in the Eastern Caribbean, to Puerto Rico, Haiti, and the Bahamas in the west - hotels, resorts, and tourism boards were scrambling to find cost-effective solutions involving booms and trucks. The beach of Guinea Schooner Bay is covered in seaweed and horrendous quantities of plastic, from micro off-cuts to macro bollards, oil containers.
PLEASE USE OUR A-Z INDEX TO NAVIGATE THIS SITE
ABS - BIOMAGNIFICATION - CANCER - CARRIER BAGS - COTTON BUDS - DDT - FISHING NETS - HEAVY METALS - MARINE LITTER - MICROBEADS
MICRO PLASTICS - NYLON - OCEAN GYRES - OCEAN WASTE - PACKAGING - PCBS - PET - PETROLEUM - PLASTIC - PLASTICS - POLYCARBONATE
POLYOLEFINS - POLYPROPYLENE - POLYSTYRENE - POLYTHENE - POPS - PVC - SHOES - SINGLE USE - SOUP - STRAWS - WATER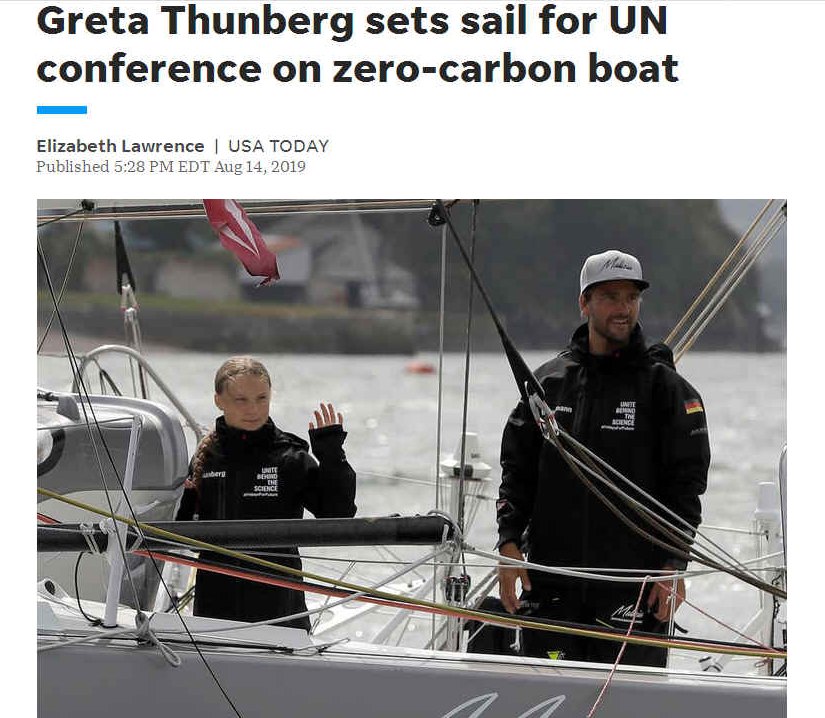 GRETA IS RIGHT NOT TO FLY - USA TODAY 14 AUGUST 2019 - Climate change activist Greta Thunberg sets sail for New York in the 60ft Malizia II yacht from Mayflower Marina, on August 14, 2019 in Plymouth, England. The Swedish activist Greta Thunberg began her journey to the United States today for the United Nations Climate Conference. Her mode of travel is fitting for someone who's climate conscious: She's arriving in an eco-friendly boat propelled by the wind, with solar panels and wind turbines to power the navigation instruments and other boat equipment.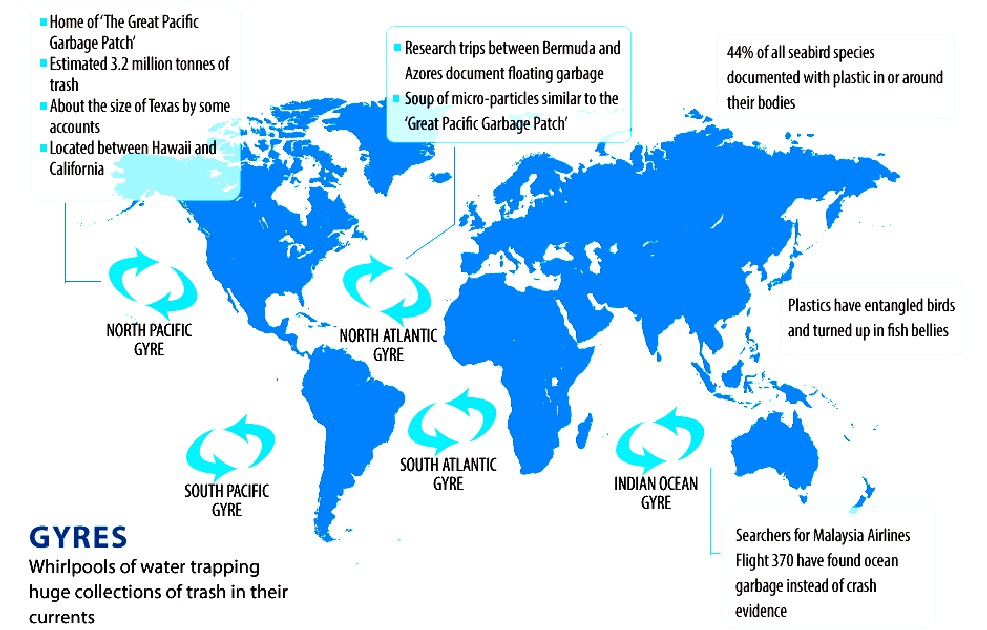 ACIDIFICATION - ADRIATIC SEA - ARCTIC OCEAN - ATLANTIC OCEAN - BALTIC SEA - BAY OF BENGAL - BERING SEA - CARIBBEAN SEA
CORAL SEA - EAST CHINA SEA - ENGLISH CHANNEL - GULF OF GUINEA - GULF OF MEXICO - INDIAN OCEAN - IRISH SEA - MEDITERRANEAN SEA
NORTH SEA - PACIFIC OCEAN - PERSIAN GULF - SEA OF JAPAN - SOUTH CHINA SEA - SEA LEVEL RISE - SOUTHERN OCEAN
This website is provided on a free basis as a public information service. copyright © Cleaner Oceans Foundation Ltd (COFL) (Company No: 4674774) 2022. Solar Studios, BN271RF, United Kingdom. COFL is a company without share capital.