WEDNESDAY 2nd & THURSDAY 3rd MARCH 2022

This global event is taking place over four days, and will bring together a very broad cross-section of the ocean community, from businesses to scientists, government, investors, and civil society. It will feature six industry tracks: shipping, fishing, aquaculture, energy, tourism, and plastics.

The 9th annual World Ocean Summit will feature six industry tracks focusing on:

1. shipping,
2. fishing,
3. aquaculture,
4. energy,
5. tourism, and
6. plastics.

This is the nub of a blue growth agenda, including deep sea mining and biotech.

Speakers will provide reality-checks on how their industries are progressing towards 2030 targets, and what needs to happen next.

High-level plenary sessions will address cross-industry topics including ocean finance, ocean governance, and ocean restoration solutions. Speakers will discuss the finance gap, assess new technologies and highlight successful initiatives that are beginning to make an impact on ocean health.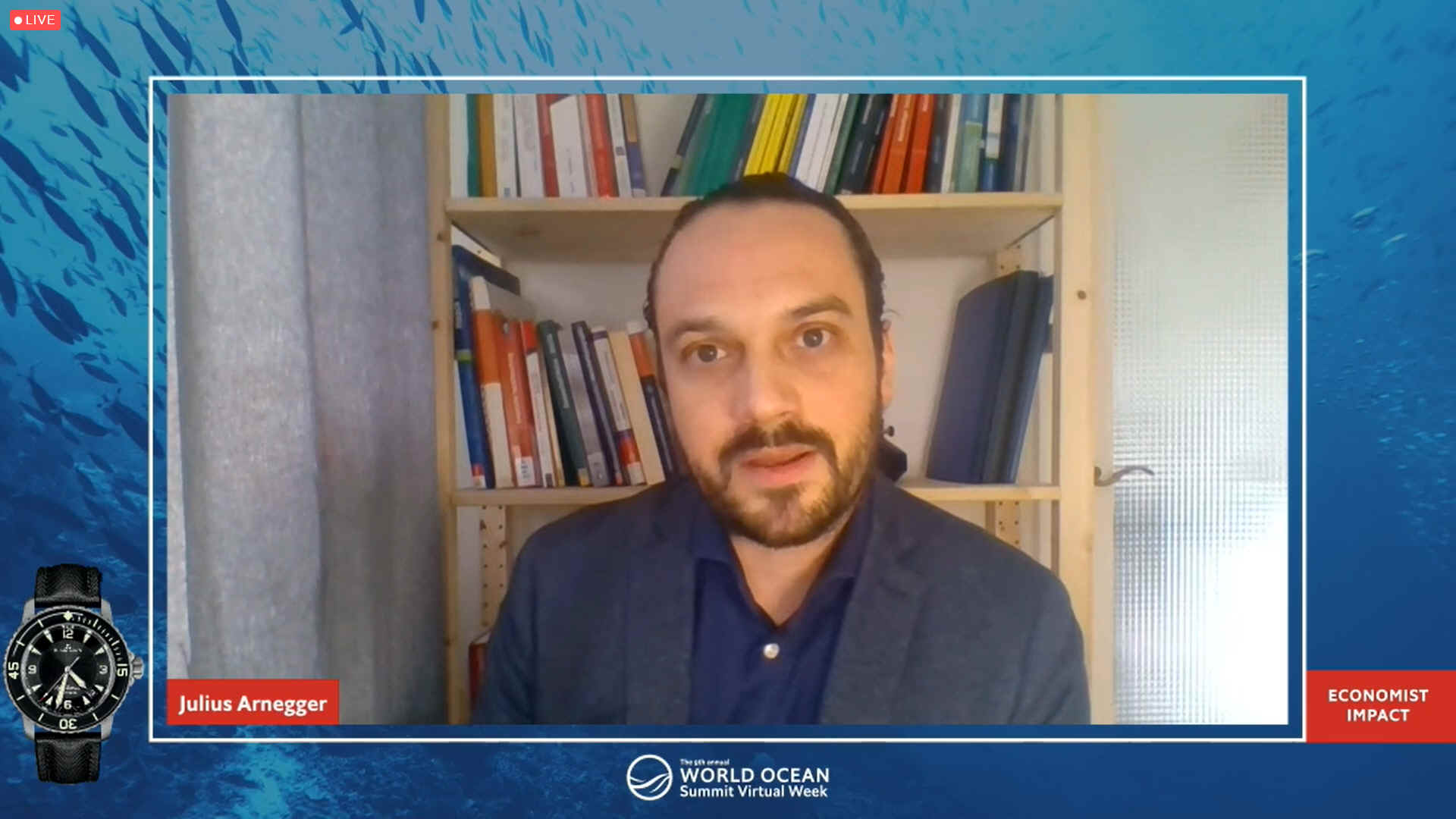 Julius Arnegger is professor of tourism management at DITF, the German Institute for Tourism Research at West Coast University of Applied Sciences in Germany. In his work in research and consulting he focuses on the nexus between sustainable tourism, biodiversity conservation and regional development, specifically in developing countries. In recent years Prof. Arnegger's regional focuses have been sub-Saharan Africa, the Caucasus and Latin America.
Tourism has been hit by Covid 19, with cruise ships being seen as breeding grounds for infection. Other issues involve bunker fuels, that belch our black soot, highly visible while docked in ports on holiday destinations.
Ferries and coastal holiday boats also suffer from the same pollution issues. For this reason, and with the benefit of more ocean awareness, the public vote has resulted in the IMO introducing new anti air pollution measures aimed at zero emissions. This will have a marked effect on climate and acidification issues, provided that new clean ships are introduced as quickly as possible.
What is the big picture for ocean regeneration, and how can collaboration between governments, industry, investors, scientists and NGOs bring it about? These sessions will outline International expertise, ambition and new strategies to restore ocean health.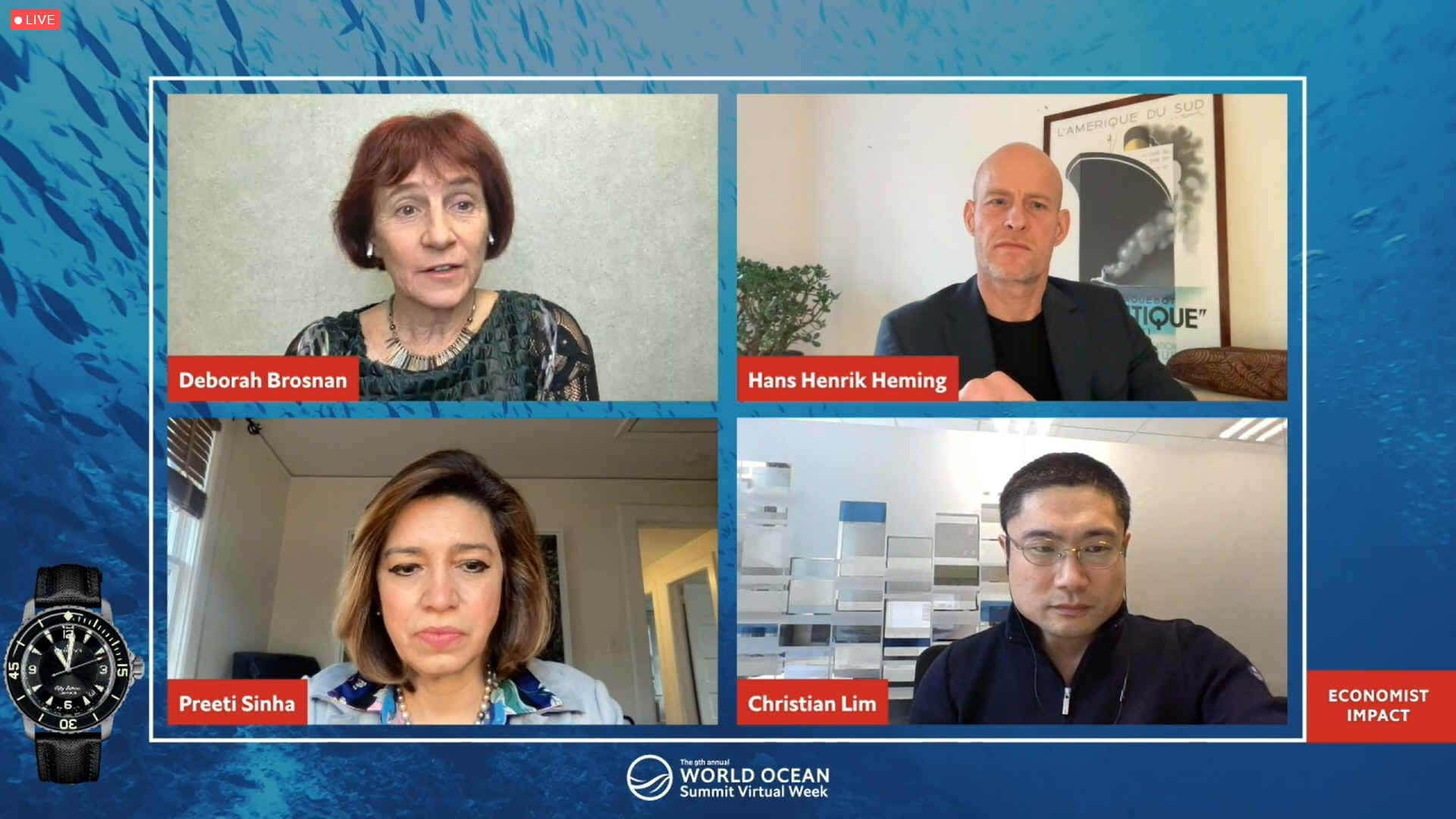 Deborah Brosnan is an environmental entrepreneur who brings cutting-edge science and technology to companies and governments to tackle climate change and sustainability. Following a long career in academia she launched a business, Deborah Brosnan & Associates, that advises clients and implements solutions globally that align nature, finance, technology and communities. Ms Brosnan is a board member of PADI AWARE Foundation and Ireland America Science Forum. She has featured as a commentator on television and has published in major academic journals and media publications, including the Washington Post and the Hill.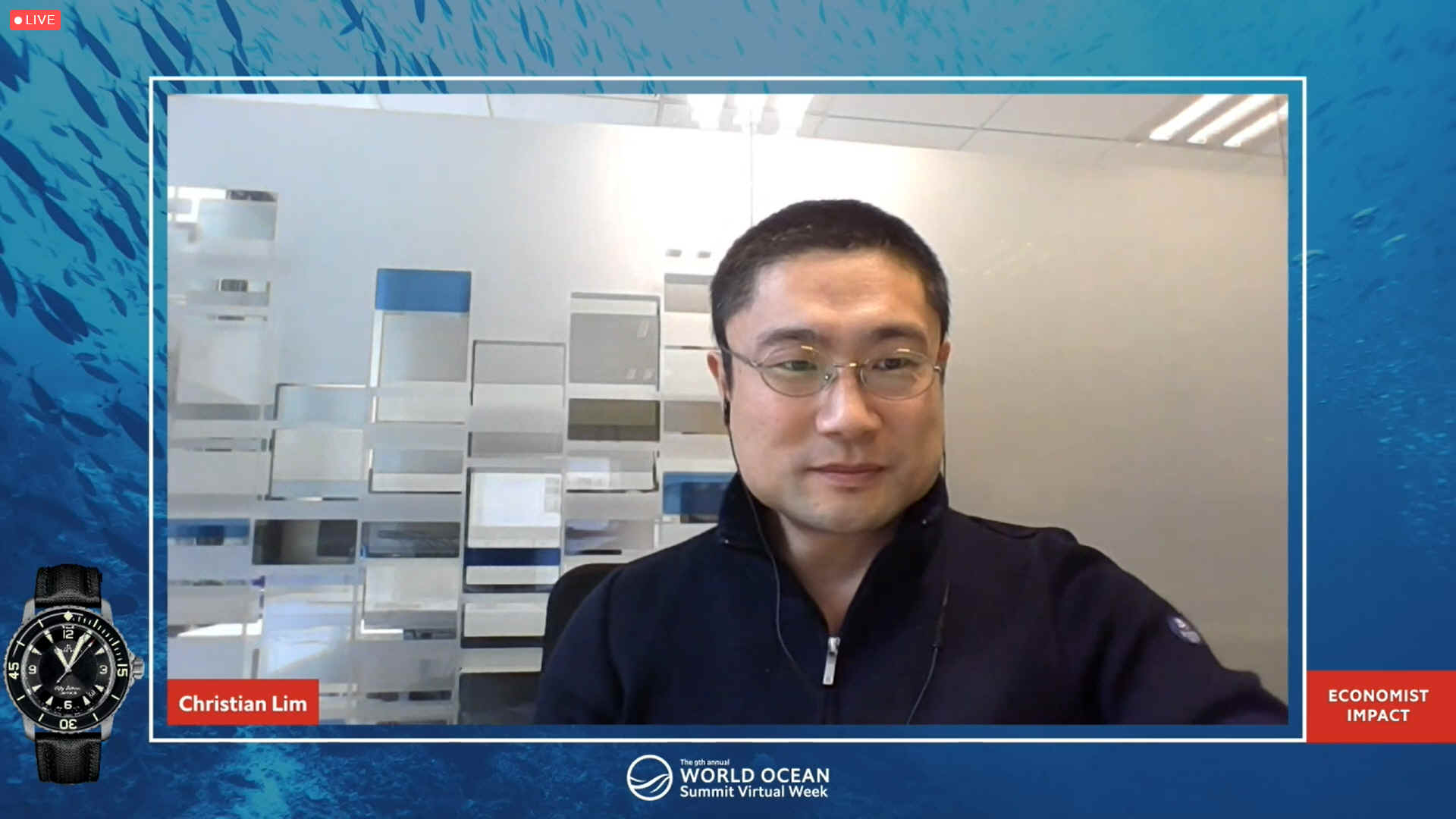 Christian Lim is co-Managing Director of SWEN Blue Ocean, the venture capital strategy of SWEN Capital Partners investing in innovations that help regenerate ocean health and achieve SDG14. SWEN Blue Ocean backs solutions to overfishing, pollution and climate change, while delivering both systemic impact and competitive market returns. Prior to that, Christian was Founding Partner of Blue Oceans Partners and a senior executive at Veolia. He is a graduate from Mines ParisTech and INSEAD. Christian is also a master freediver and an avid jazz pianist.

SWEN Capital partners is a leading European asset manager dedicated to sustainable investment in private equity, with about EUR 6.7bn of AUM.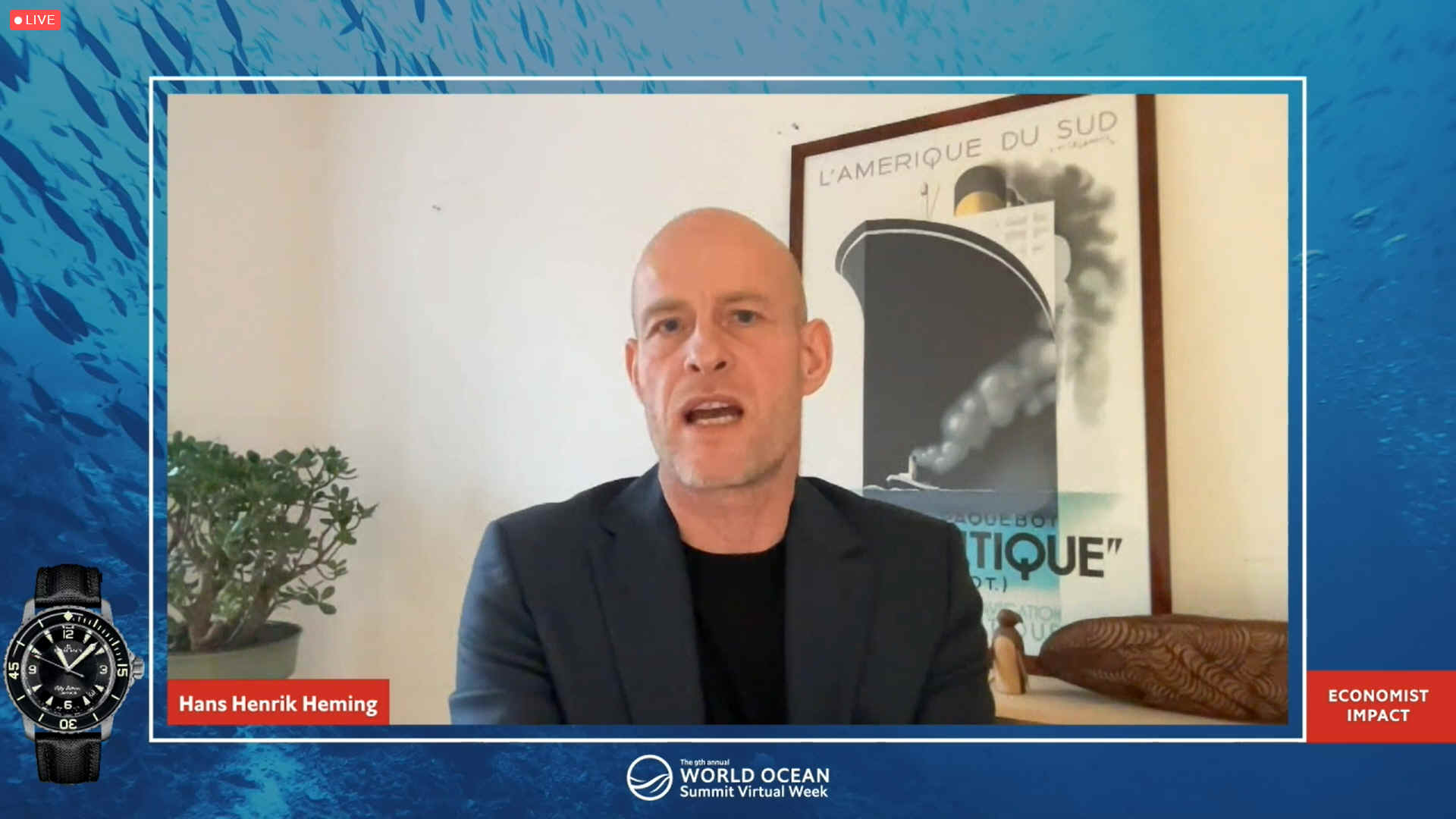 Hans Henrik Heming is an entrepreneur who taught businesses to use the internet in the mid-1990s and helped start and merge companies in various sectors. Among these was Coinify.com, an on-ramp to the crypto space, and SwimEars, an earplug for swimmers. Before becoming a core member of Moonjelly DAO (decentralised autonomous organisation), Mr Heming worked as corporate funding manager with Plastic Change. He has been following crypto and blockchain passionately since 2014. Mr Heming swims in the ocean in Denmark every day — without a wetsuit.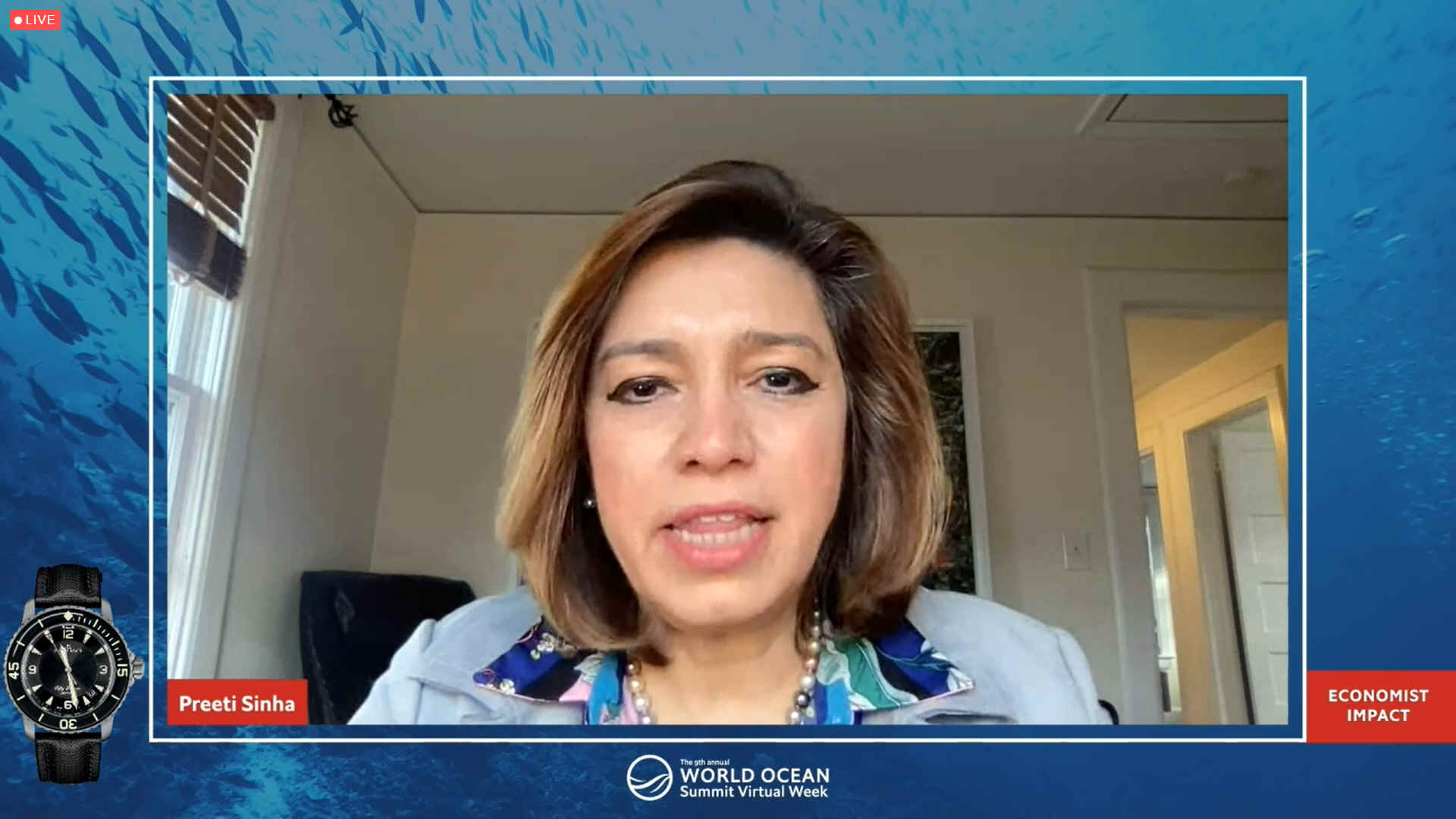 Preeti Sinha has 30 years' experience as an investment and development banker. She served as chief executive officer and president of financing for development (FFD) for Development LLC, a specialist development-finance firm focused on financing the UN Sustainable Development Goals. Ms Sinha's role built upon her experience as a Global Leadership Fellow at the World Economic Forum and with the UN FFD Office. Ms Sinha previously managed the YES Global Institute, a private-sector think-tank for socioeconomic development in Delhi. She also served in resource mobilisation roles at the African Development Bank. Prior to this she worked at HSBC, Rabobank, Lehman Brothers and J.P. Morgan.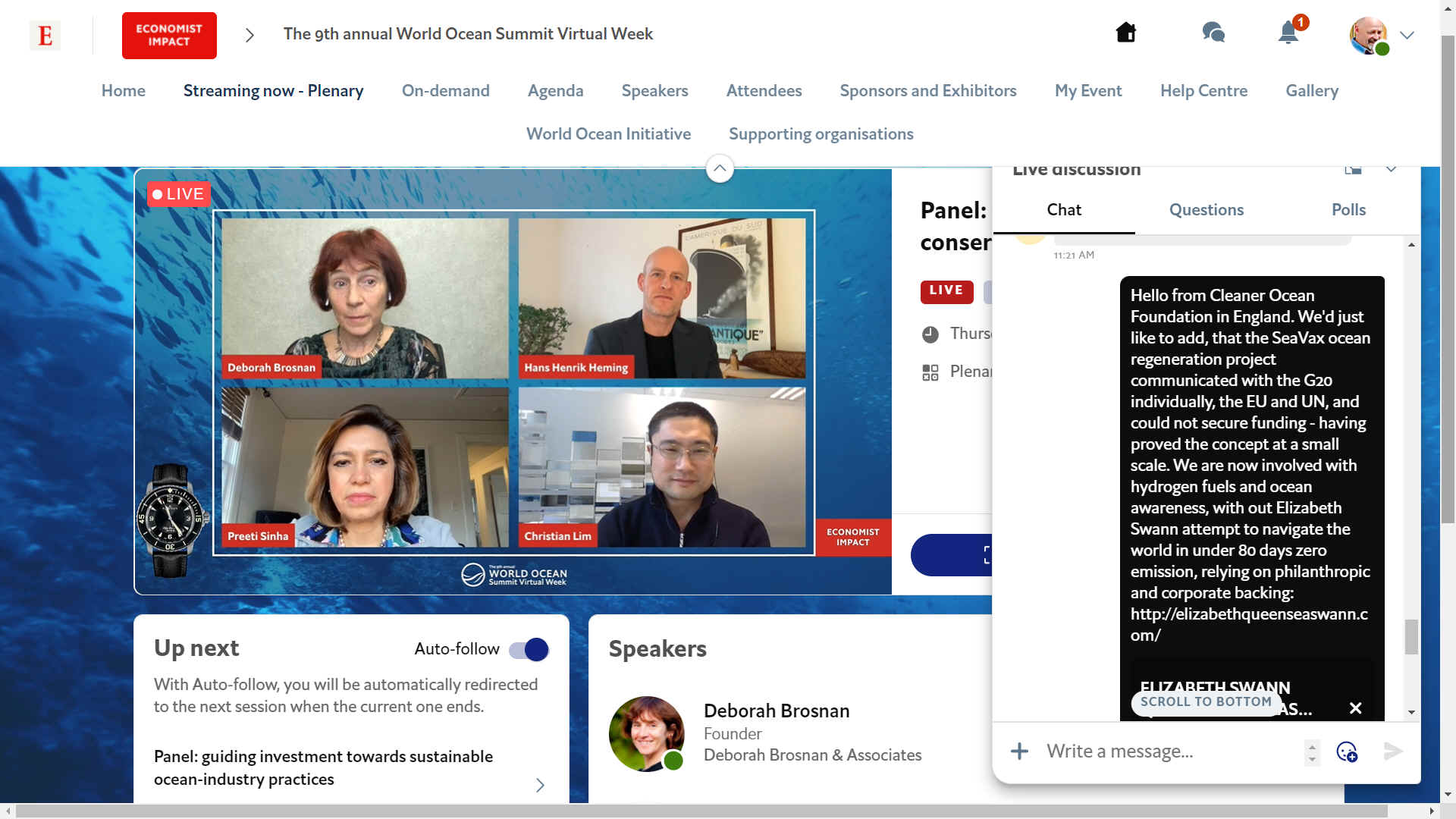 ...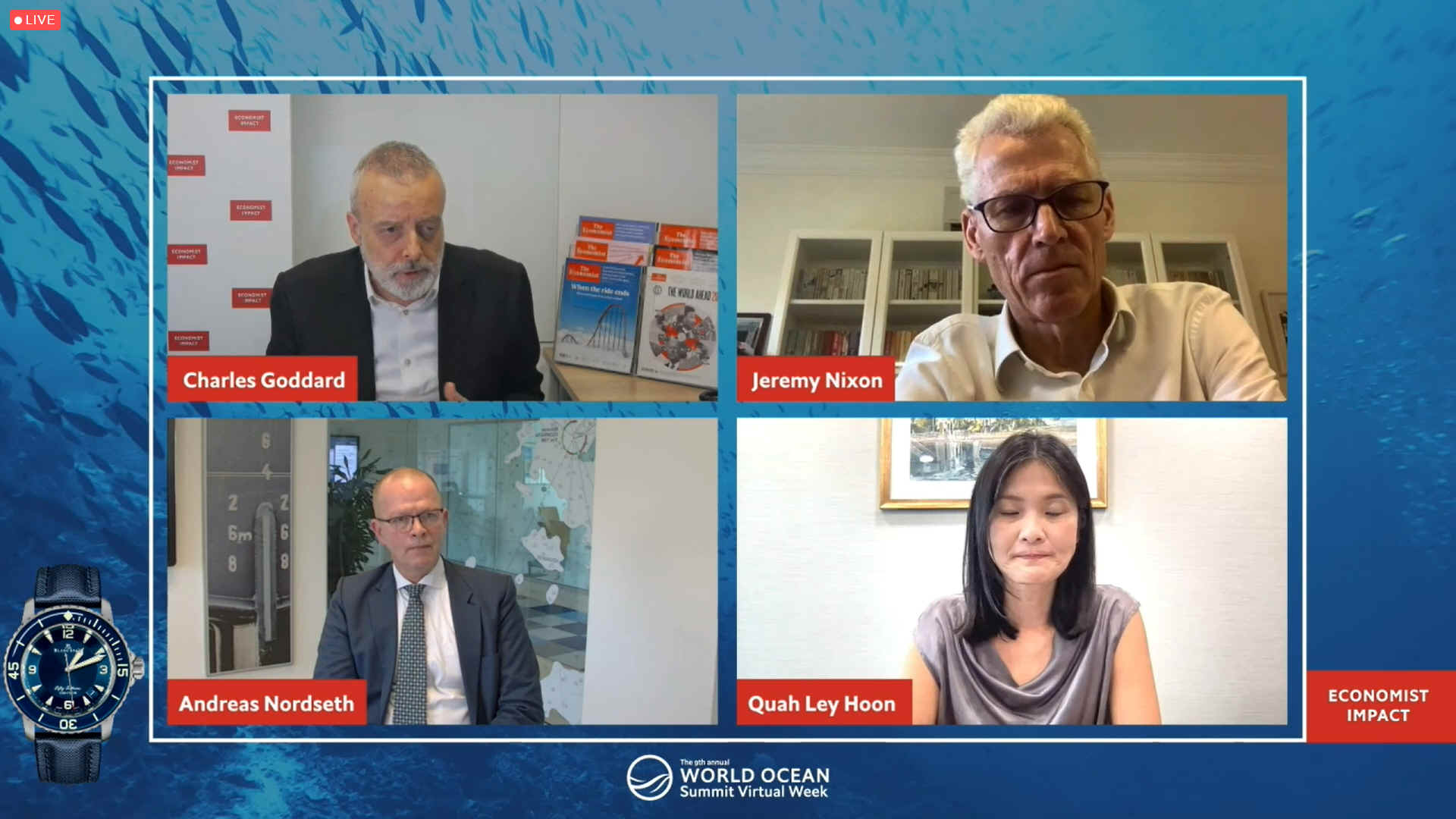 Charles Goddard imagines and builds the Group's flagship initiatives, the purpose of which is to catalyse progress on key issues of the day. He works closely with partners on themes ranging from ageing and longevity to ocean health, focusing particularly on healthcare, the Anthropocene and the blue economy. Based in Hong Kong, Charles was previously editorial director, Asia, at the Economist Intelligence Unit, director of research in Asia, and managing director of the Economist Corporate Network, a peer network for senior executives. He is concurrently executive director of the Group's World Ocean Initiative.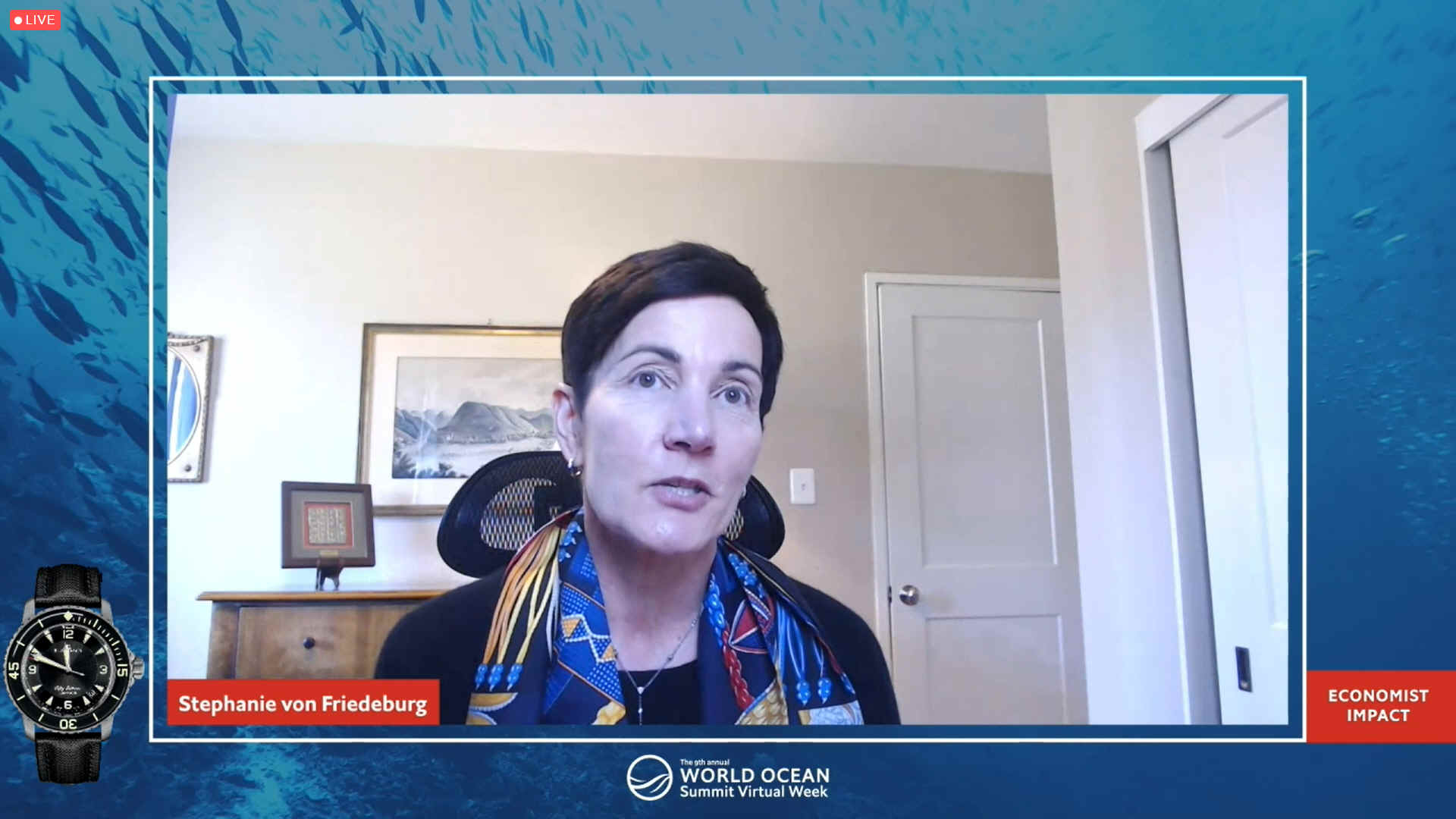 Stephanie von Friedeburg is senior vice-president, operations at the IFC, leading all IFC investment operations and advisory services, and managing IFC's $60bn debt and equity portfolio in more than 100 countries. Ms von Friedeburg also leads the implementation of IFC's strategy to attract private-sector capital in emerging markets to achieve positive development outcomes. Her priorities include scaling up investments to fight climate change, increasing opportunities for women, promoting digital development, and advancing technological solutions to development challenges. Previously Ms von Friedeburg spent more than two decades in IFC investment operations in Eastern and Central Europe and in Africa, and was chief information officer for the World Bank Group.
For ocean health to improve, greater investment needs to be made in organisations with sustainable operations. The decisions they make today will impact future generations and must be directed towards the sustainability of the blue economy. How are financial institutions making their investment decisions, and what more can be done to ensure a well-financed, sustainable future for the ocean?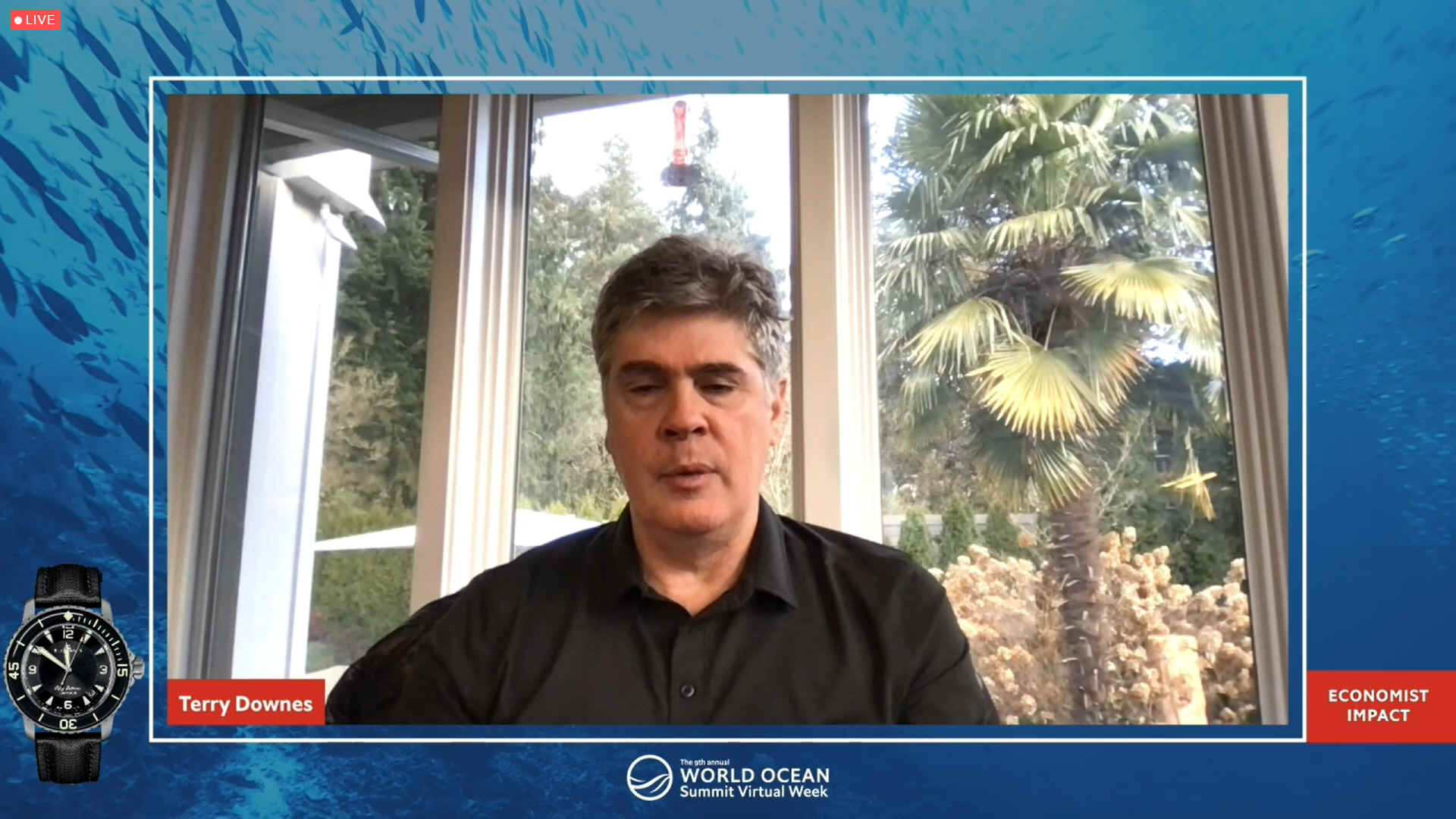 Terry Downes has been chief operating officer of Sealaska since 2012, responsible for the company's corporate strategy, business operations and M&A activity. At the centre of his philosophy is an equal focus on profitability and environmental responsibility, specifically addressing climate change. Mr Downes previously spent nearly nine years at Victor Technologies International, a metals fabrication business, becoming the company's chief operating officer.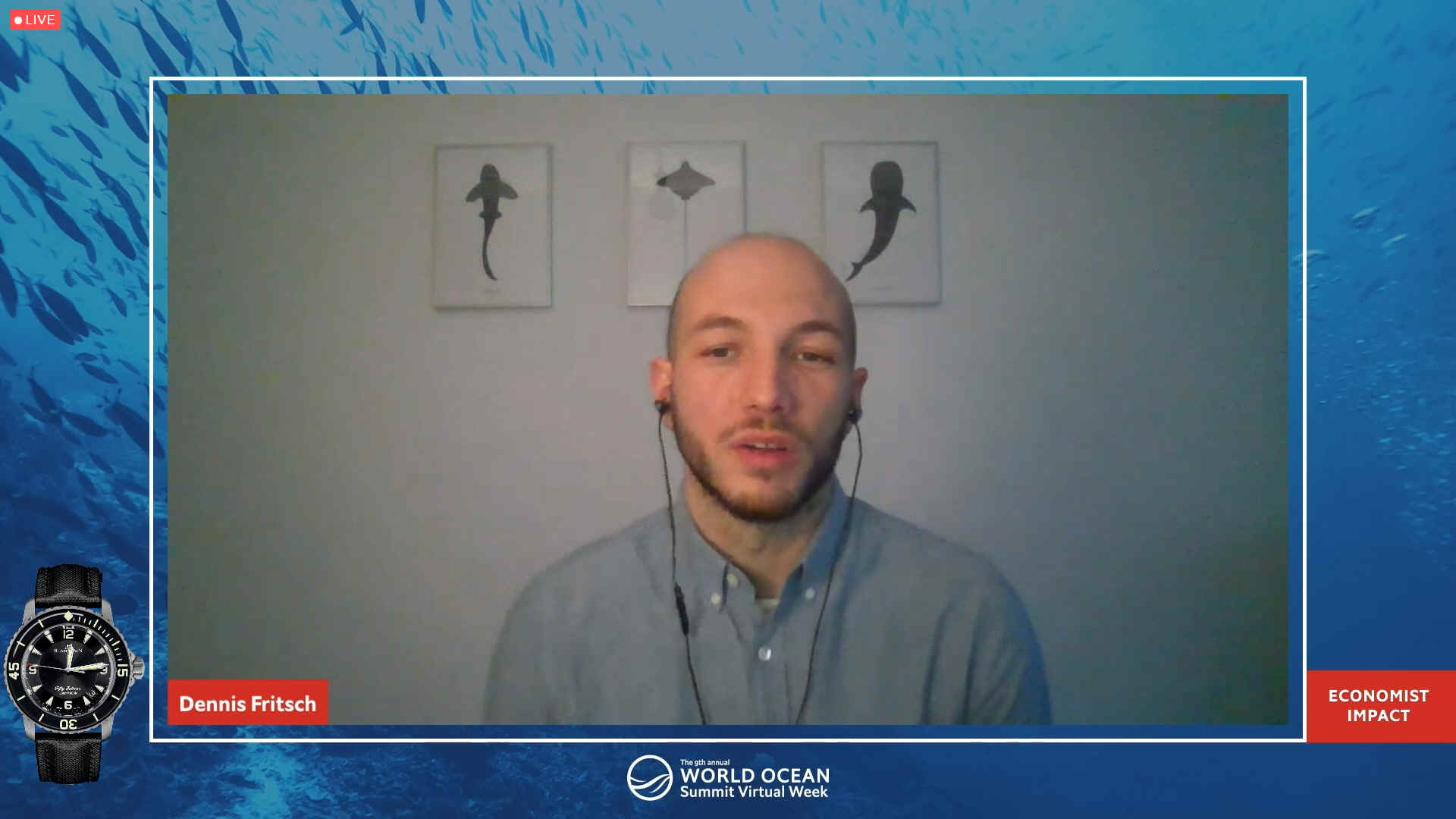 Dennis Fritsch leads the United Nations' Sustainable Blue Economy Finance Initiative, part of UNEP FI, which brings together banks, insurers and investors to develop guidance and tools to help financial institutions align their activities with a sustainable ocean economy. The initiative hosts the Sustainable Blue Economy Finance Principles, the world's first global guidance framework for aligning financial flows with Sustainable Development Goal 14 – Life Below Water. Previously, Mr Fritsch established the research department at Responsible Investor, where he led several projects, most recently "Investors and the Blue Economy". He is also a consultant and expert jury member for the European Commission's BlueInvest Fund and BLUE Marine Foundation.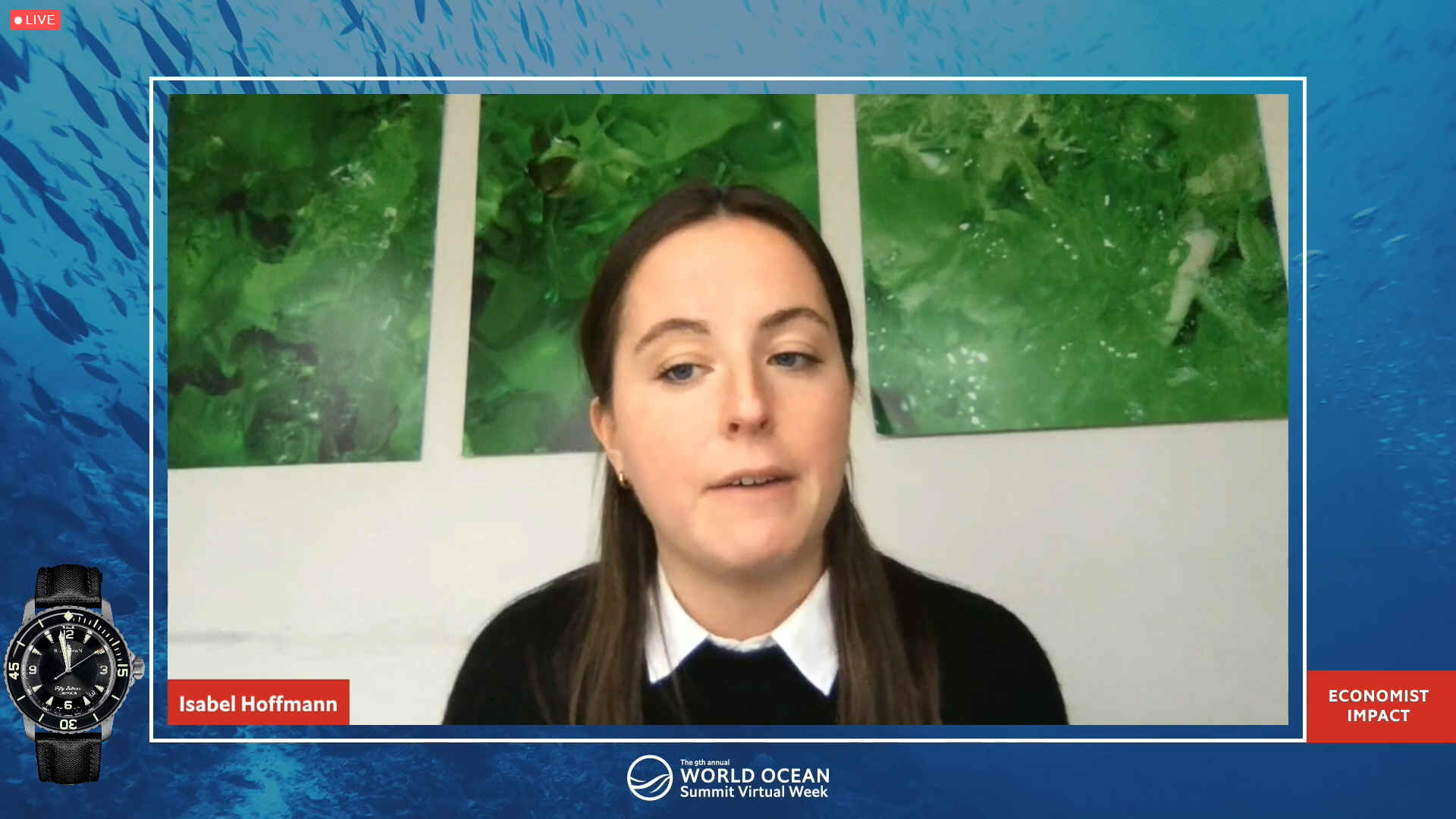 Isabel Hoffmann works at the Capitals Coalition, a global collaboration redefining decision-making by integrating the value of natural, social and human capital. She leads on the development of the Coalition's ocean programme, which aims to make visible the impacts and dependencies of ocean-based businesses on the capitals. Ms Hoffmann is a board member of the Tour du Valat wetland research institute and of the technical committee of the Prince Albert II of Monaco Foundation. Co-founder of the blue-carbon company rePLANET, she is passionate about optimising the role of business for the benefit of people and planet.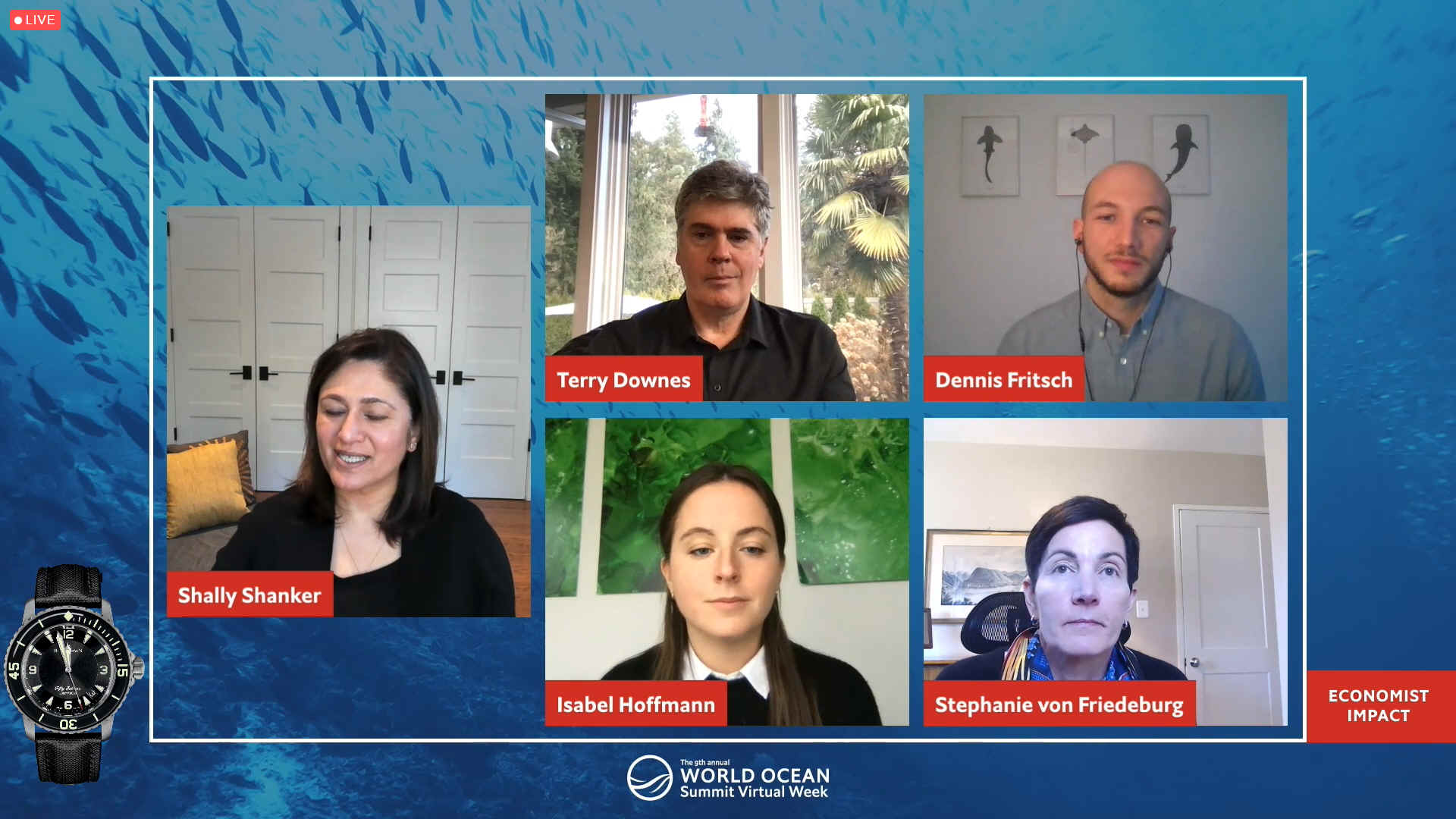 Shally Shanker - Founder & Managing Partner - AiiM Partners





Data has a powerful role to play in reducing investment risk. This panel will share examples of data collection and analysis for evidence-based decision-making on investing across ocean-based industries, and in the restoration of ocean health.

z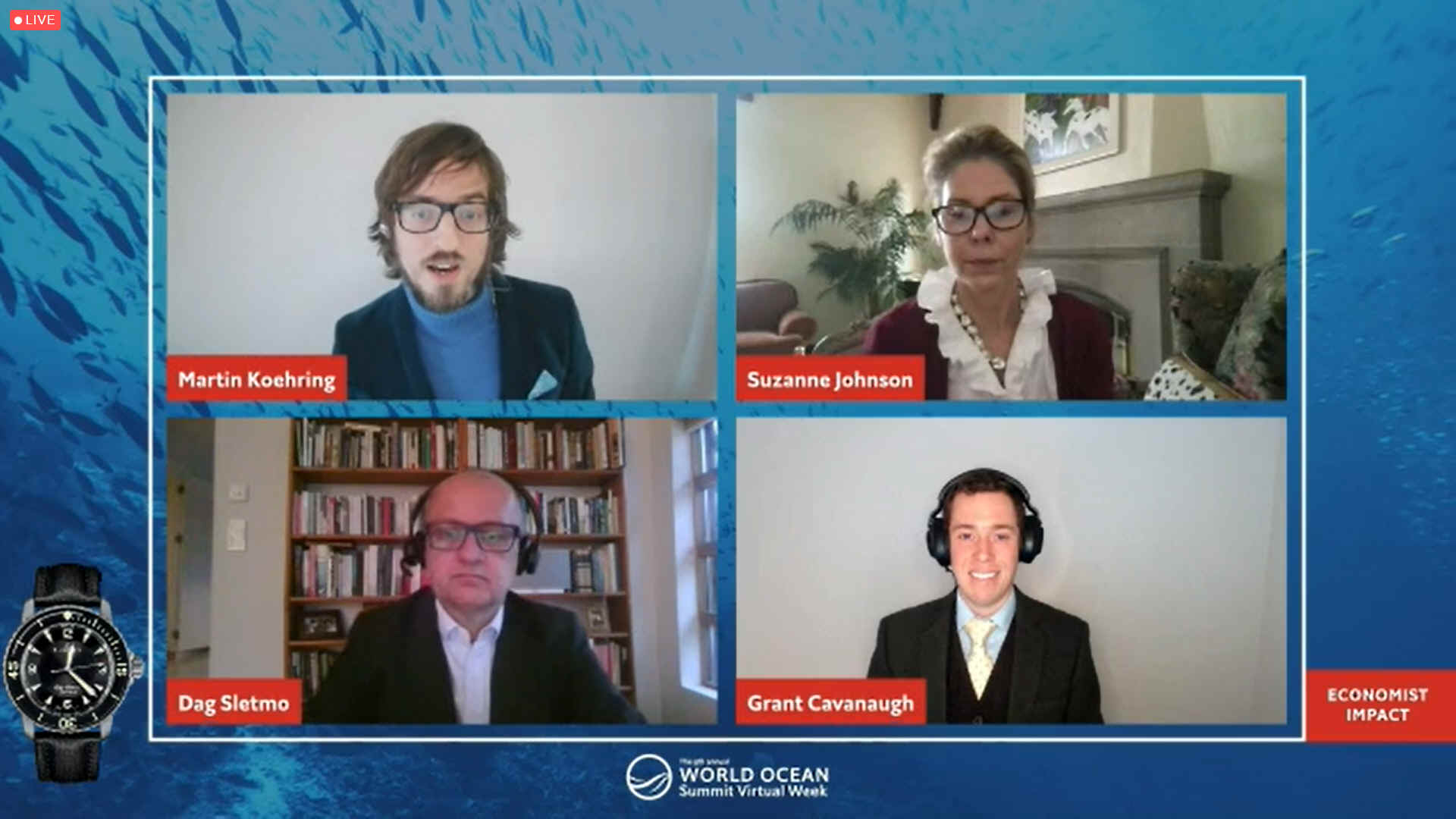 PANELISTS - Using data to drive ocean conservation. Financing projects.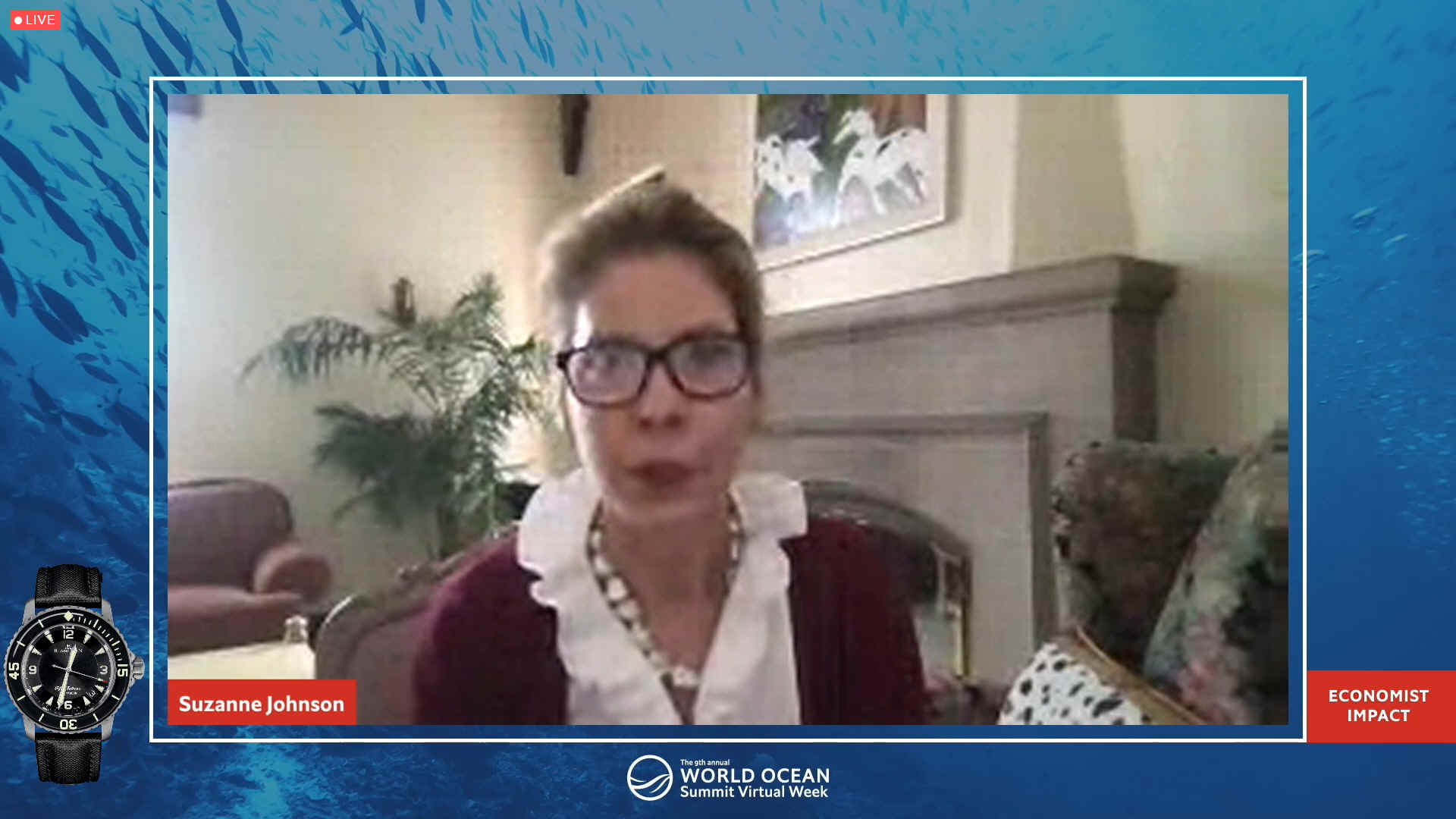 Suzanne Johnson works in a Senior Advisory capacity at UN Global Compact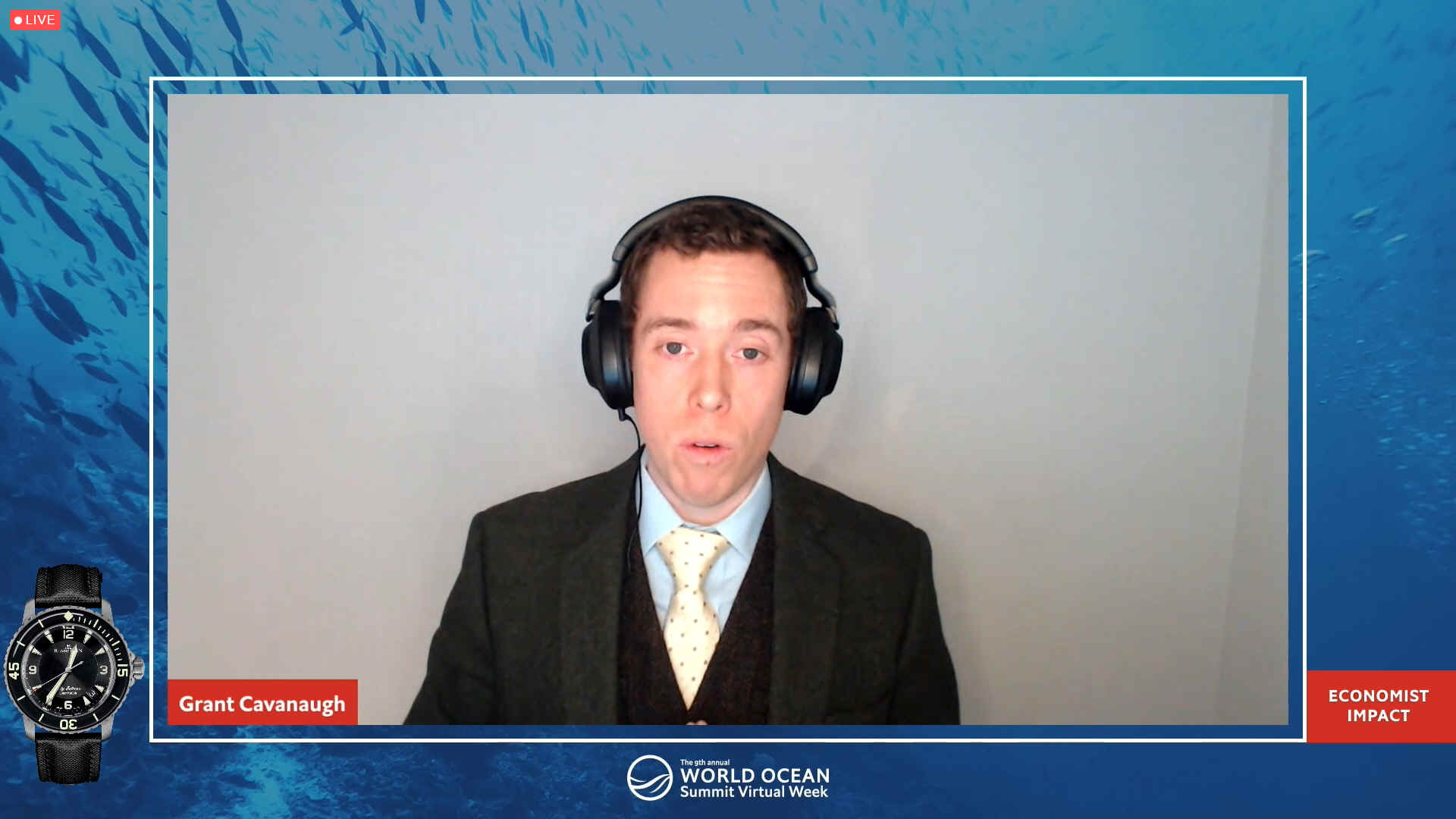 Grant Cavanaugh is the Chief investment officer of Scoot Science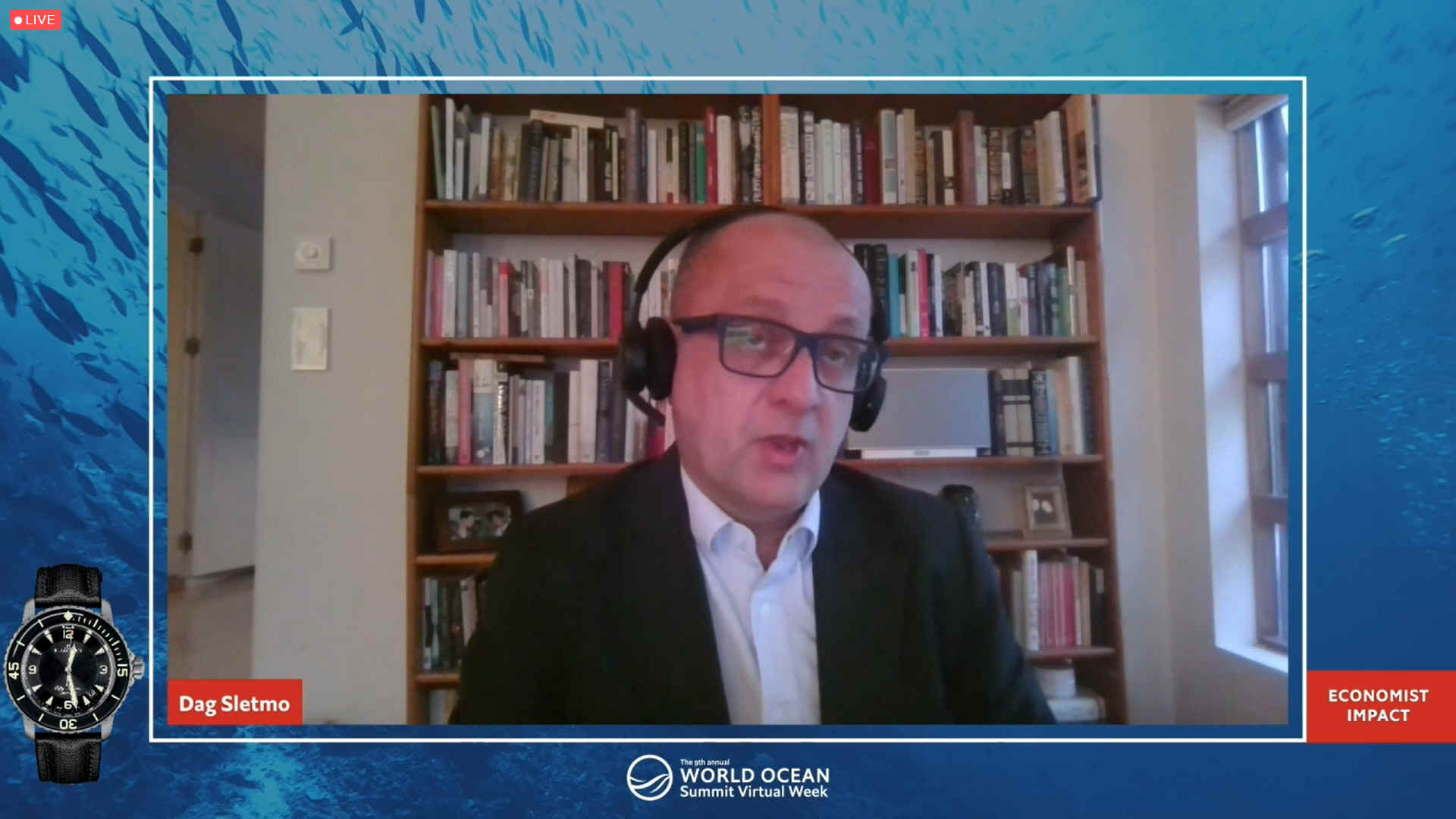 Dag Sletmo - SVP - DNB Bank

Many multinational companies are demonstrating their commitment to the preservation of ocean resources, through their products, solutions, and engagement in the circular economy. What do they need from their ecosystem partners to maximise and accelerate this commitment? This session will open with an introduction from one multinational company outlining where they would like to be in five to ten years, followed by a discussion identifying how finance, science and technology can help them achieve their goals.

This session was supported by the Ministry of the Sea, Government of Portugal.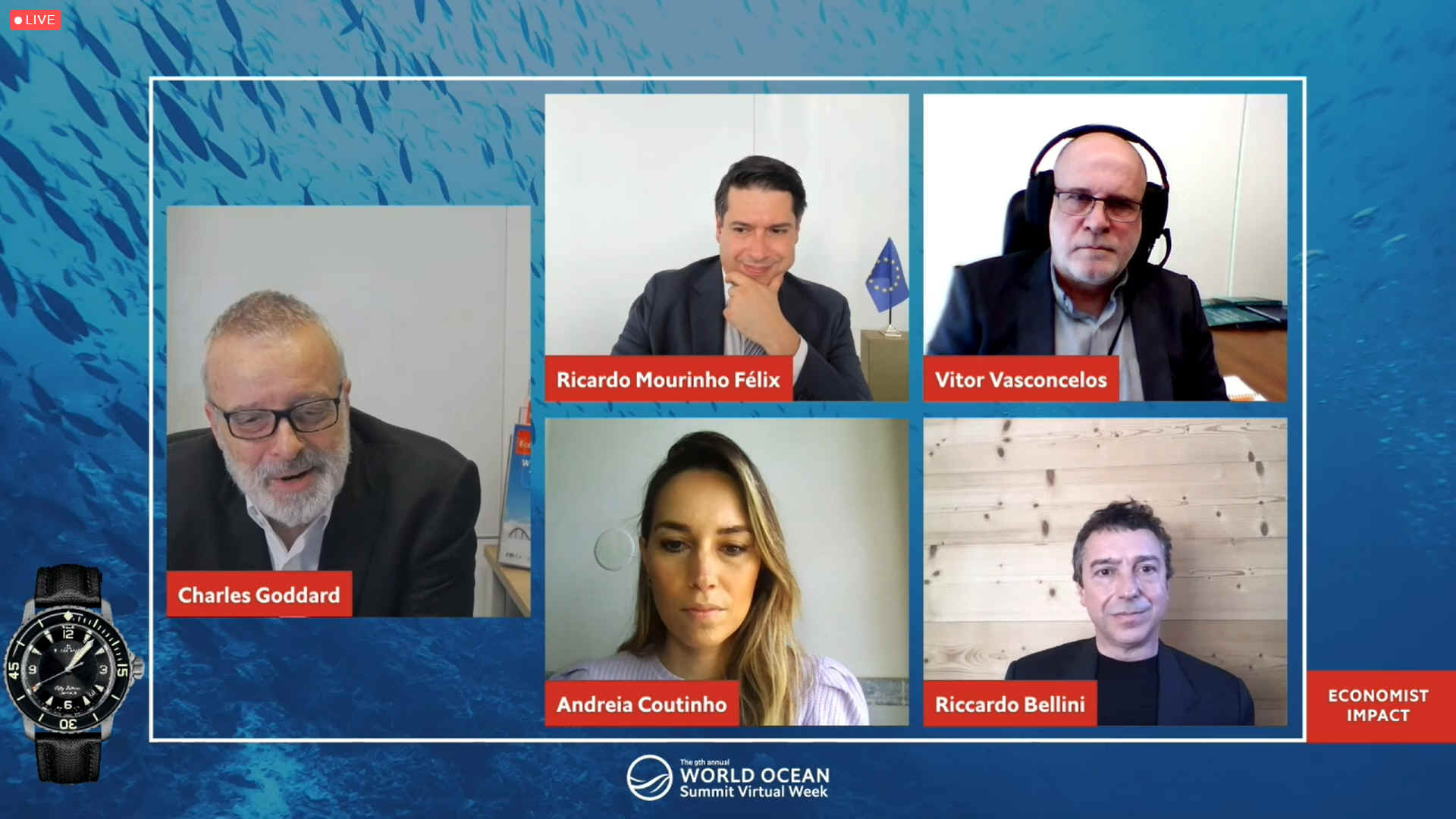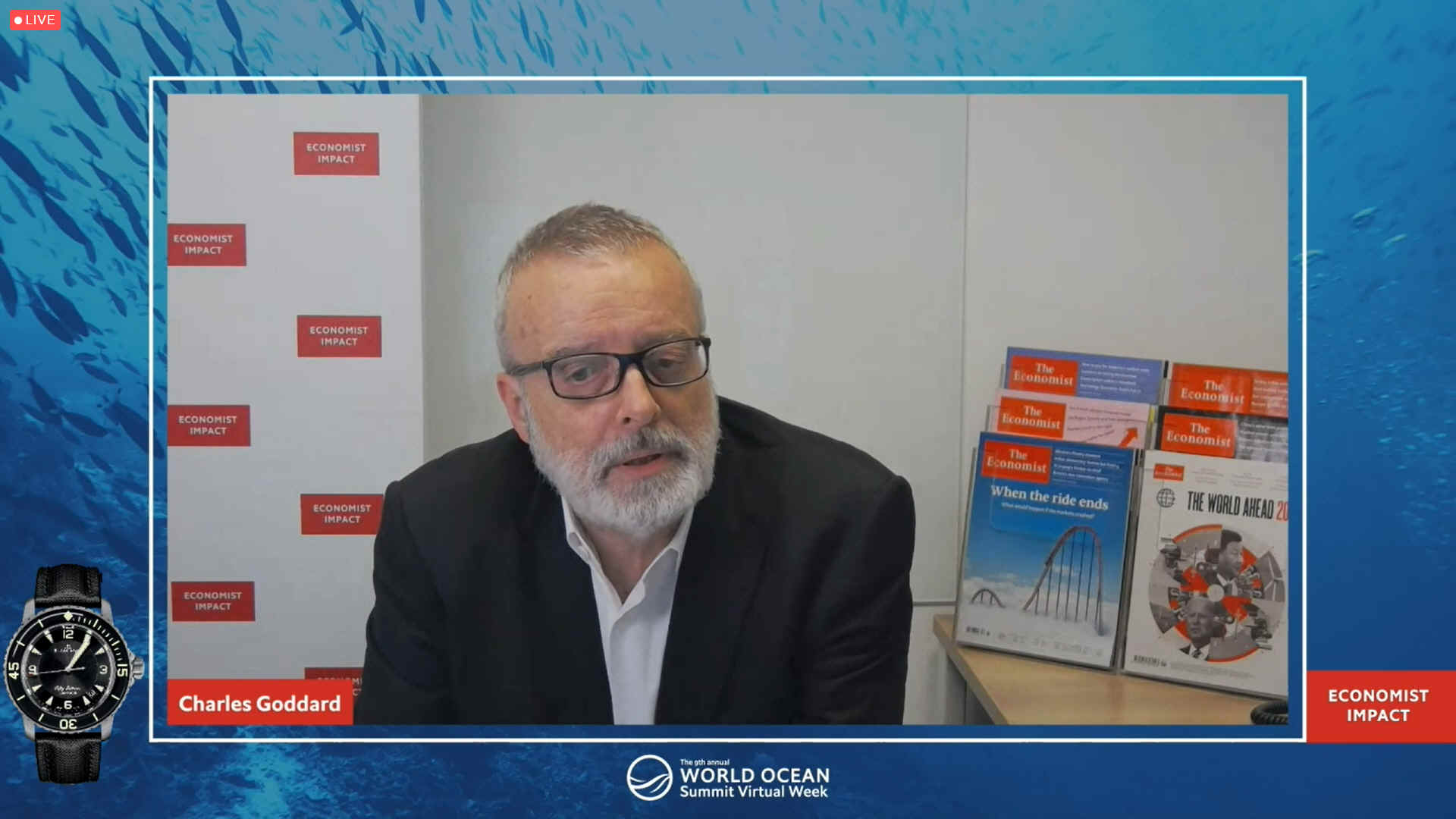 Charles Goddard imagines and builds the Group's flagship initiatives, the purpose of which is to catalyse progress on key issues of the day. He works closely with partners on themes ranging from ageing and longevity to ocean health, focusing particularly on healthcare, the Anthropocene and the blue economy. Based in Hong Kong, Charles was previously editorial director, Asia, at the Economist Intelligence Unit, director of research in Asia, and managing director of the Economist Corporate Network, a peer network for senior executives. He is concurrently executive director of the Group's World Ocean Initiative.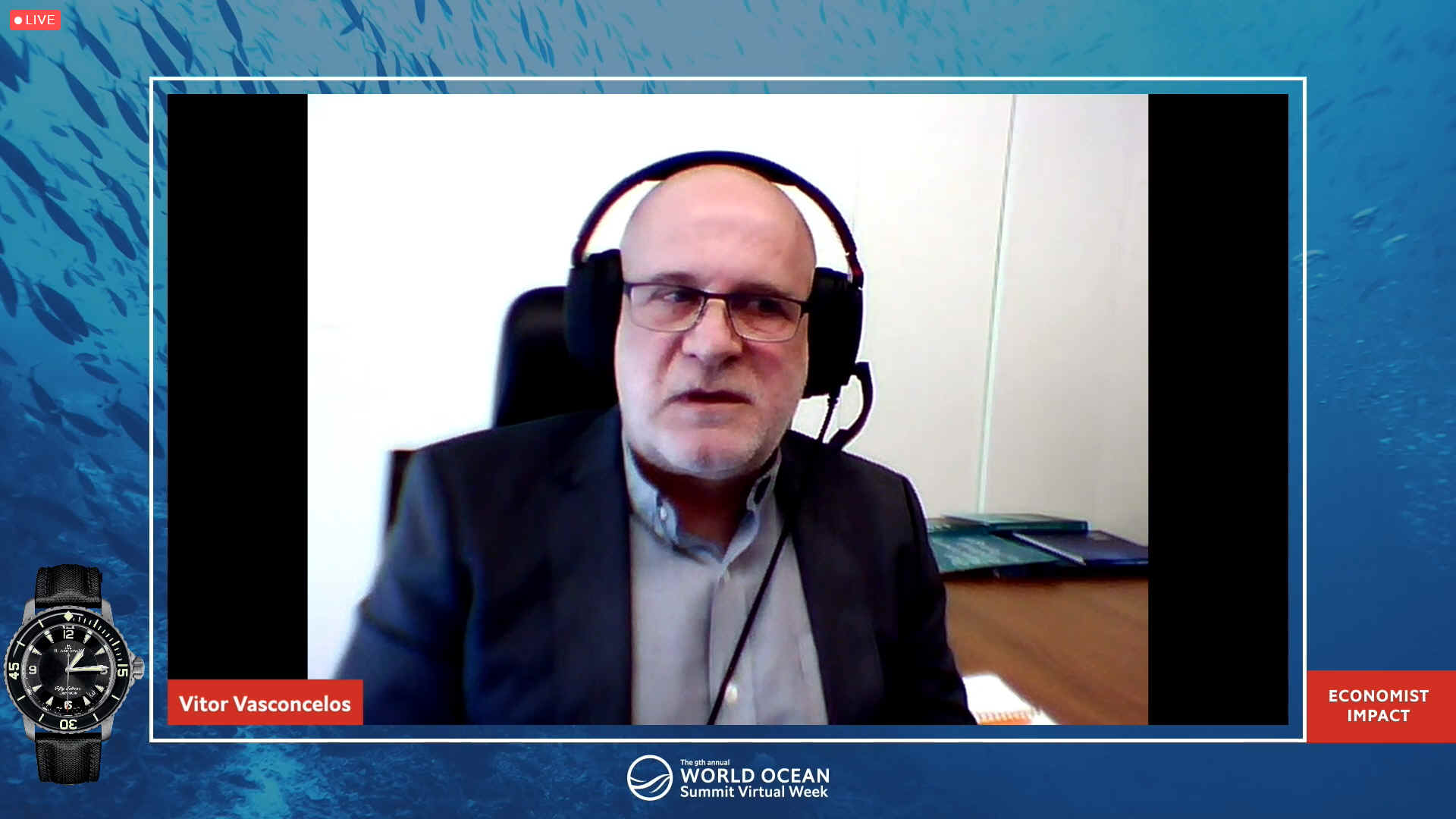 Vitor Vasconcelos - President of the board, Interdisciplinary Centre of Marine and Environmental Research (CIIMAR) and professor, University of Porto, Portugal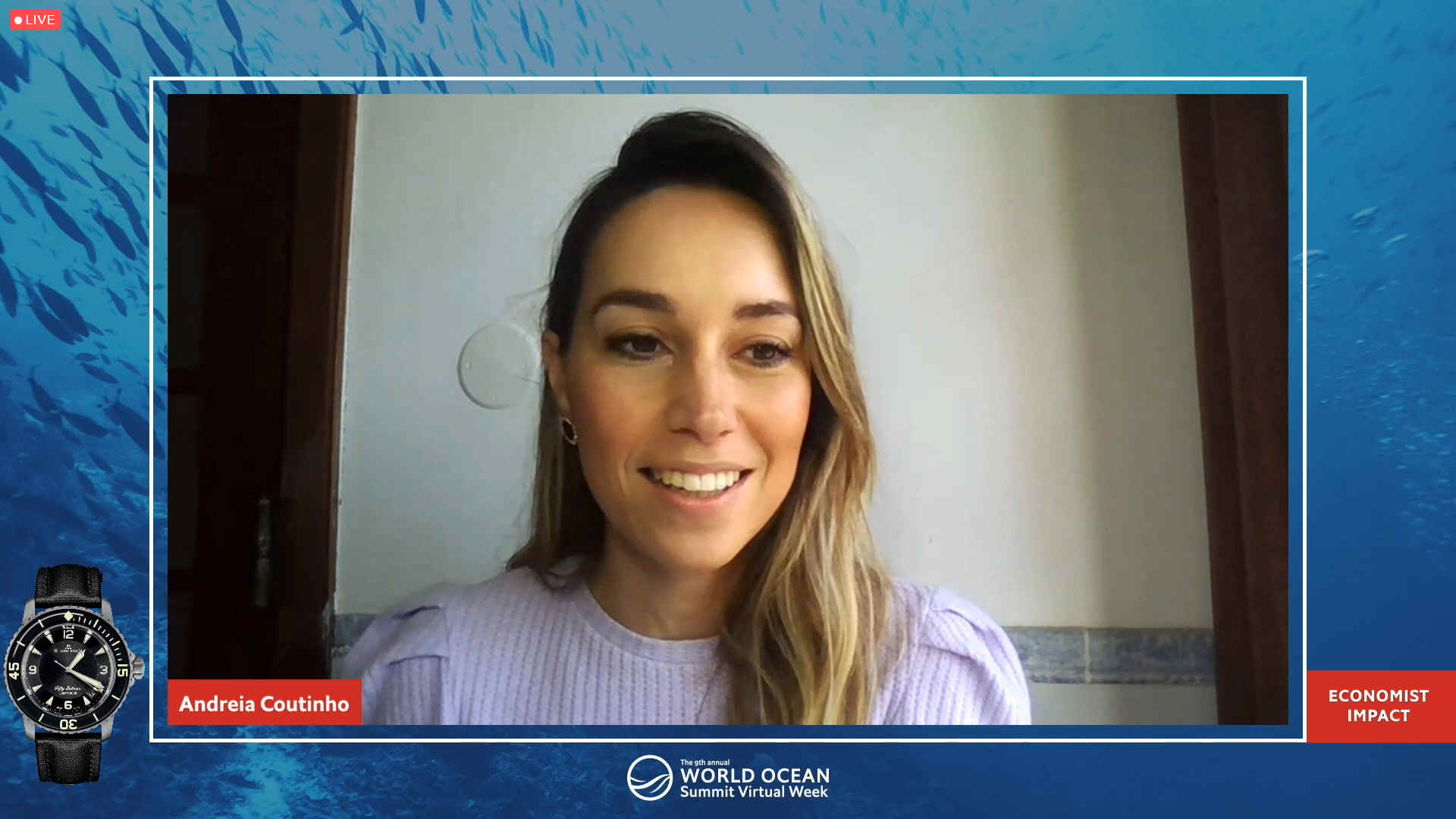 Andreia Coutinho studied journalism, communication and cultural sciences and worked for nearly three years for O Sesimbrense, a newspaper. Since then she has been an entrepreneur. Passionate about the environment and the ocean, Ms Coutinho is co-founder and chief marketing officer of Skizo, a project and brand with a mission to leave the legacy of a cleaner ocean.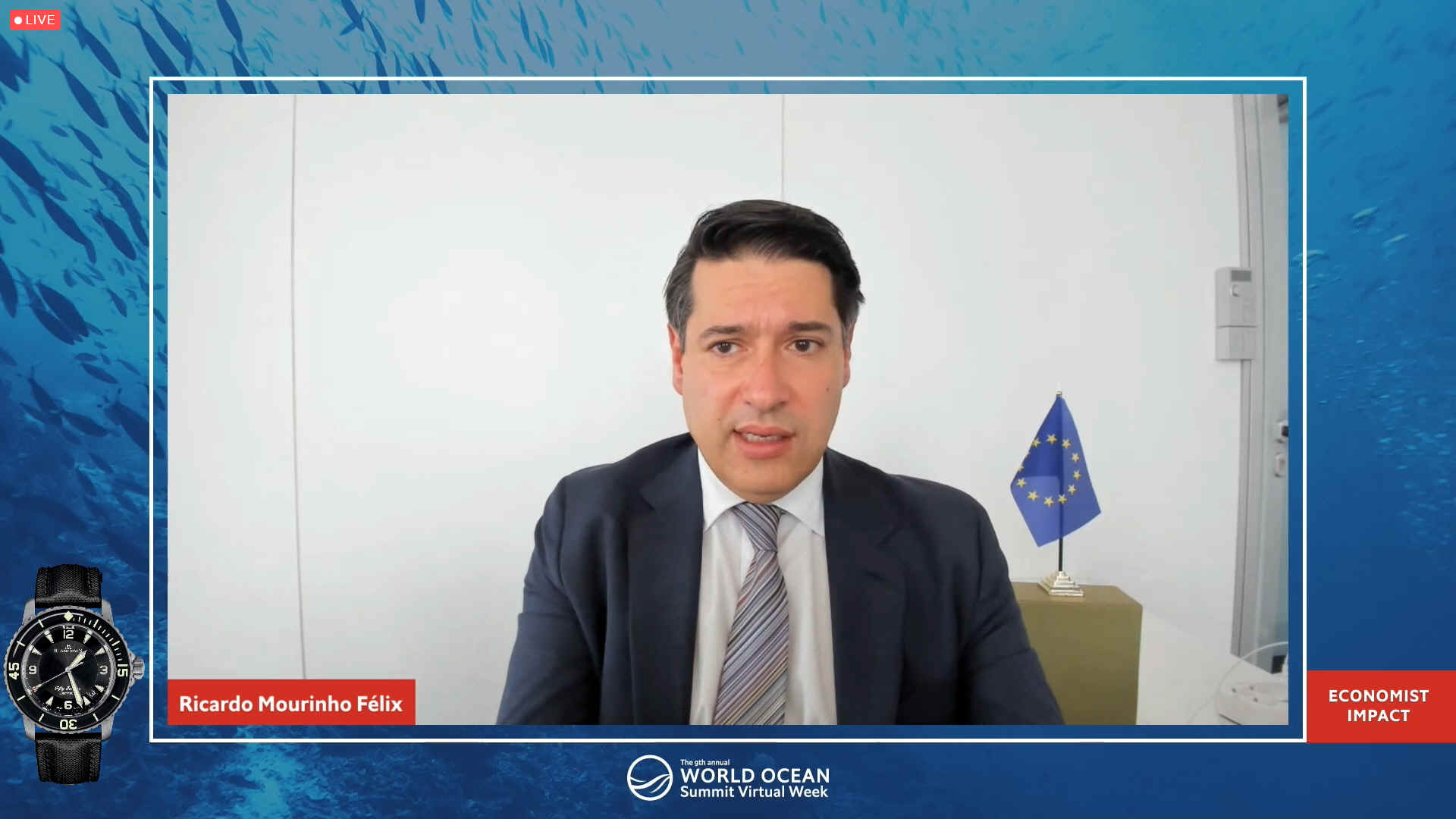 Ricardo Mourinho Félix has been vice-president of the European Investment Bank since 2020. He has oversight of the bank's funding and treasury, economic analysis and research activities as well as of lending operations supporting the blue economy, EIB's migration response, and support for EU programs such as the Recovery and Resilience Facility, Invest EU and the Just Transition Mechanism in the context of the European Green Deal. He also oversees relations with rating agencies, national promotional institutions, the OECD and think-tanks. Before joining the EIB Mr Mourinho Félix was Portugal's deputy minister and secretary of state of finance, and he worked for 20 years at Banco de Portugal.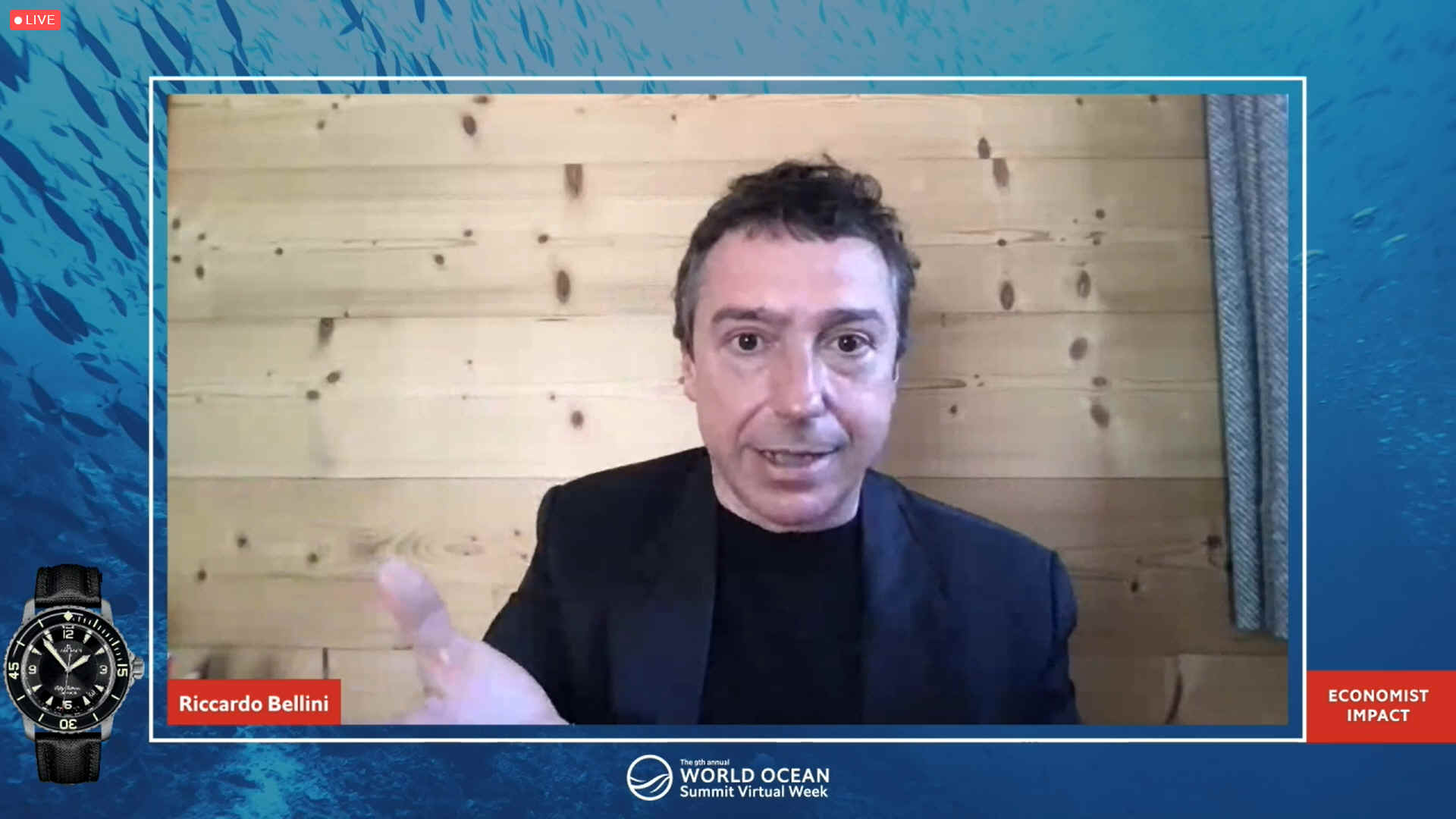 Riccardo Bellini has been president and chief executive officer of Chloé since 2020. As a pioneer of more-responsible and purposeful fashion, he has set an ambitious plan to move the company towards a business model centred on women's empowerment and environmental sustainability. To date this has included joining the Fashion Pact, signing the UN Women's Empowerment Principles and leading the company to obtain B-Corp certification, the first luxury fashion house to achieve such a milestone. Mr Bellini has spent two decades in the prestige beauty and fashion industry. Before joining Chloé he worked at Procter & Gamble Prestige and the Only The Brave Group, and was CEO of Maison Margiela.
Sustainable tourism is generally thought of as niche and high-end, but the scale of mass tourism can bring considerable benefits. Larger travel corporations can drive transformation, leveraging financial resources, and greater lobbying power than smaller businesses. The classic negatives of mass tourism remain - can the benefits outweigh them?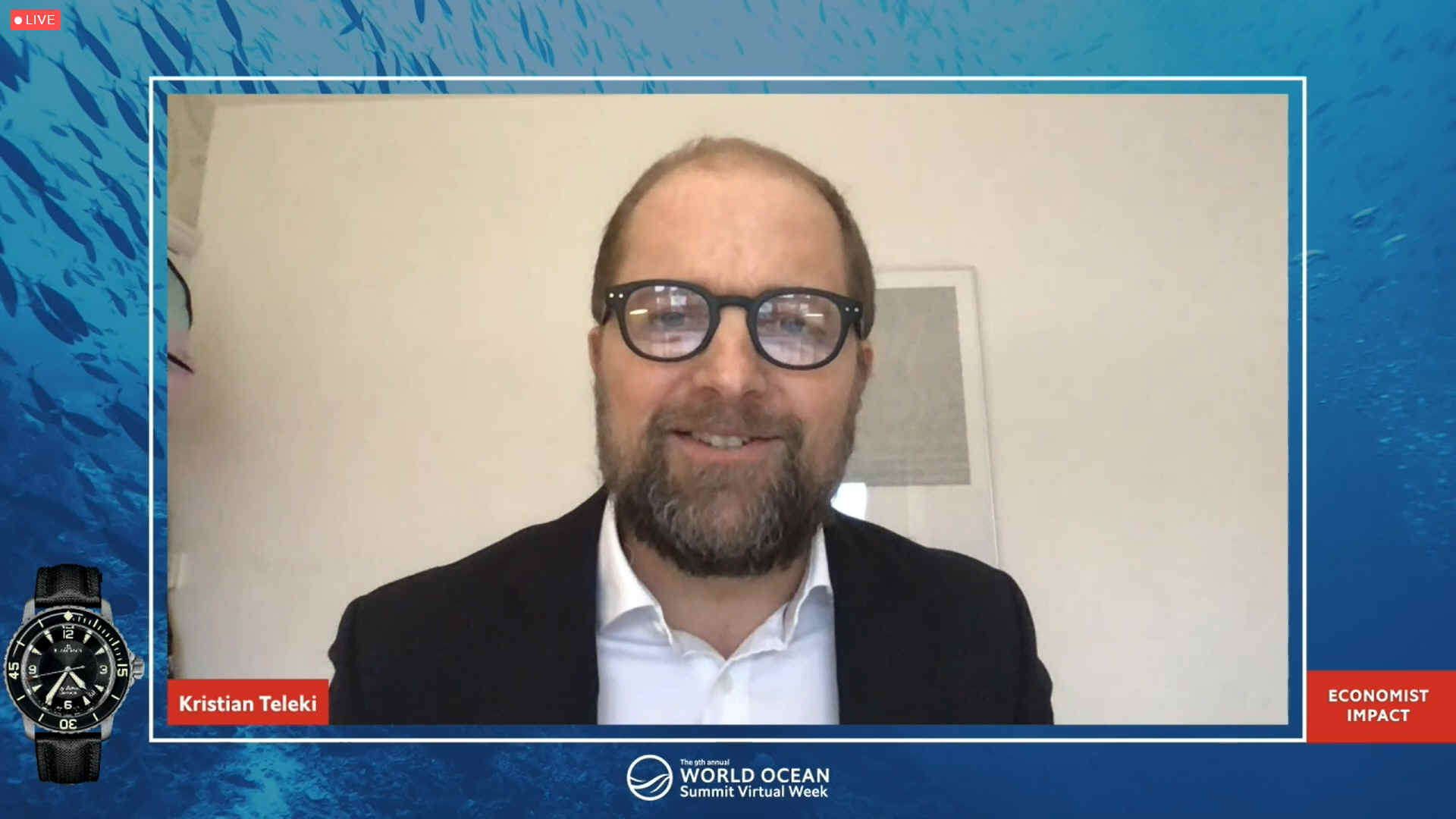 Kristian Teleki has spent the last two decades working on the ground and at the highest levels of ocean policy and science, environment, sustainability and development, as well as building and leading partnerships and initiatives to improve ocean health. In addition to serving as global director of the Ocean Programme at the World Resources Institute, Mr Teleki is head of the Friends of Ocean Action for the World Economic Forum, and head of the Secretariat of the High Level Panel for a Sustainable Ocean Economy. He is a board member of several environmental, development and social initiatives.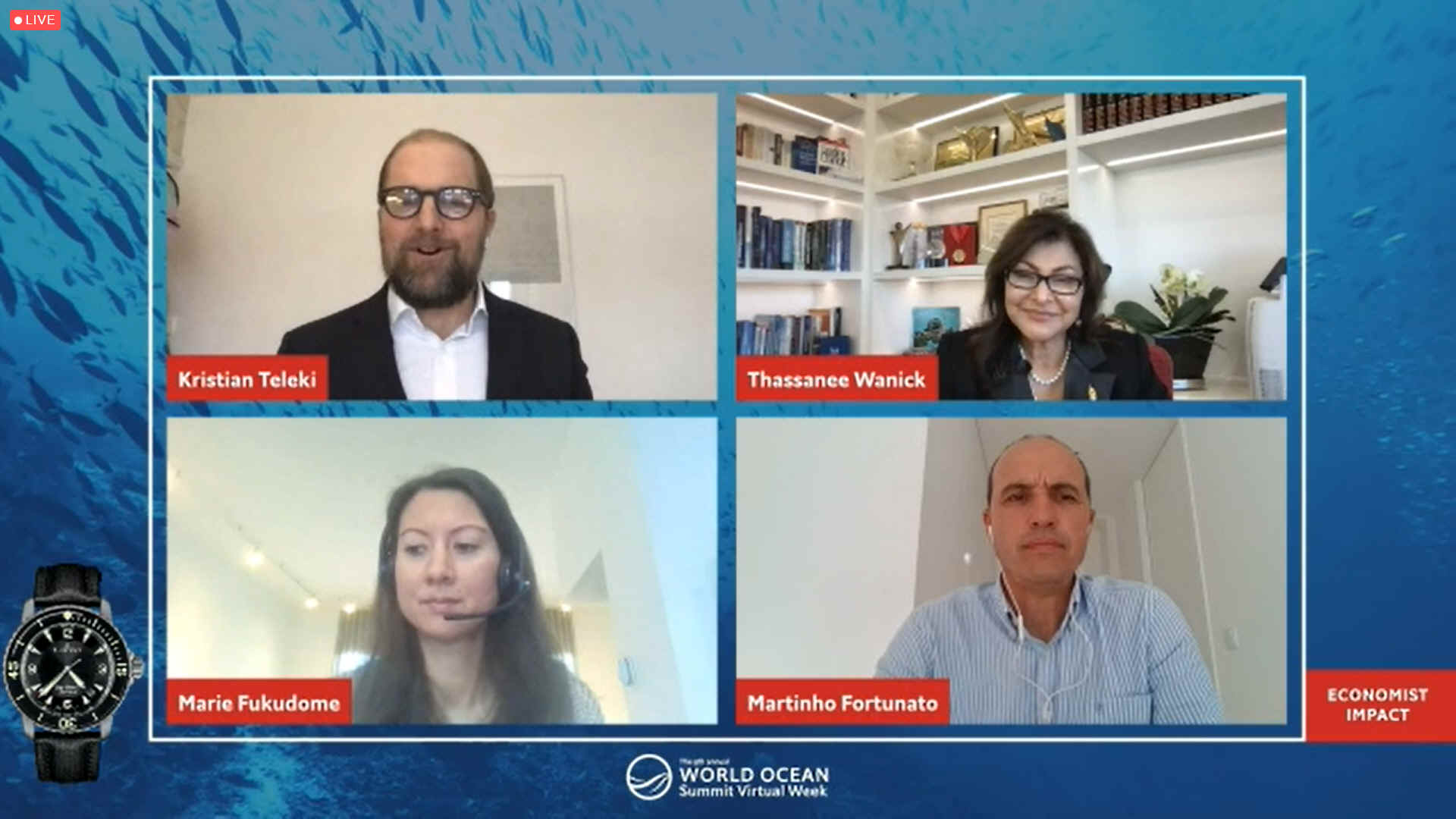 Panel: the regenerative effect of tourism on the ocean: Tourism can threaten ocean health, but it can also be a powerful driver to support nature conservation. How does blue tourism feature in plans to achieve MPA targets and slow the decline in biodiversity?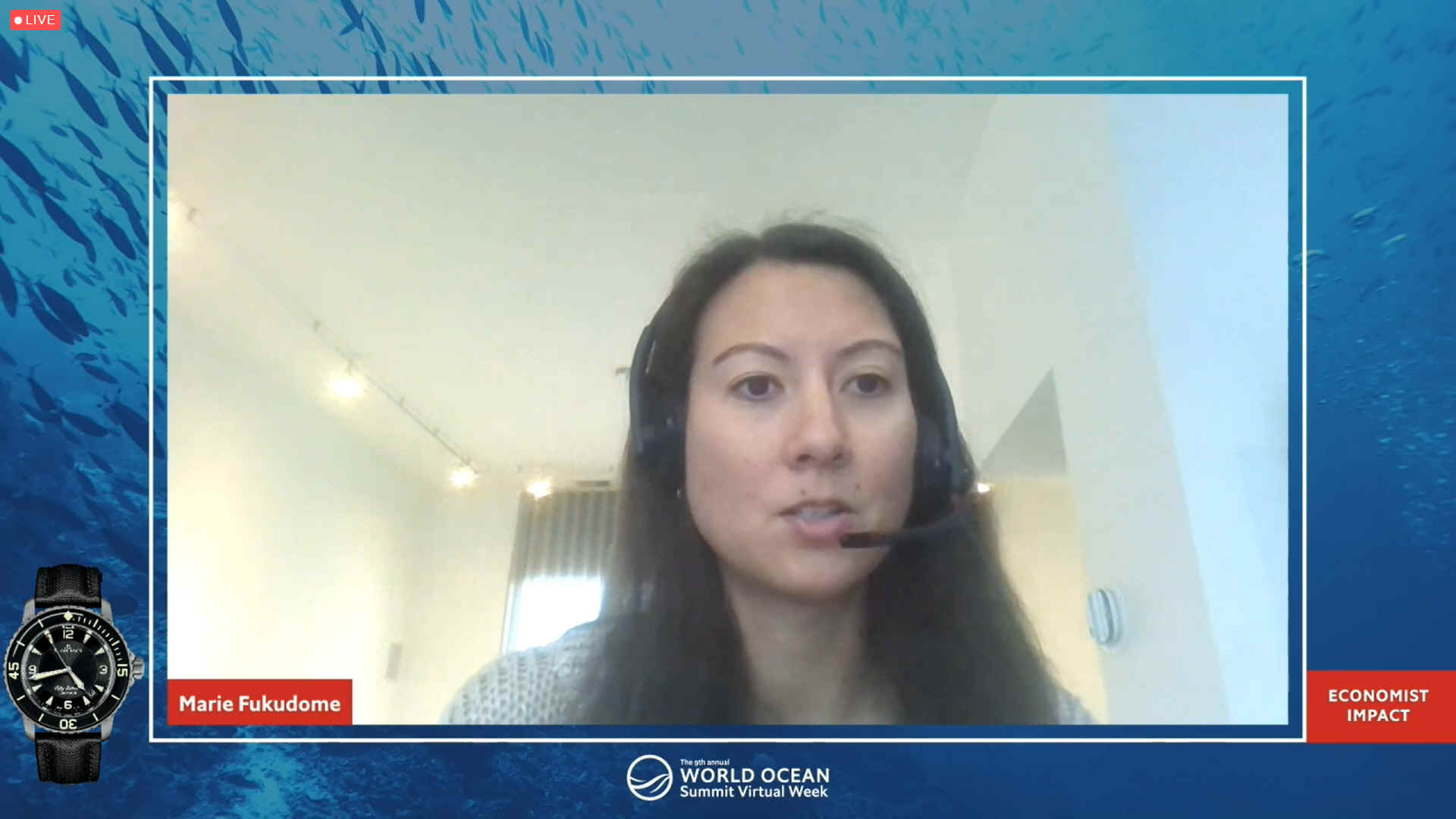 Marie Fukudome leads Hyatt's global environmental sustainability platform and strategy development, a pillar of Hyatt's World of Care platform. Focus areas include climate change and water conservation, waste and circularity, responsible sourcing and thriving destinations. Ms Fukudome studied environmental science and management, specialising in corporate environmental management, and environmental impacts on public health.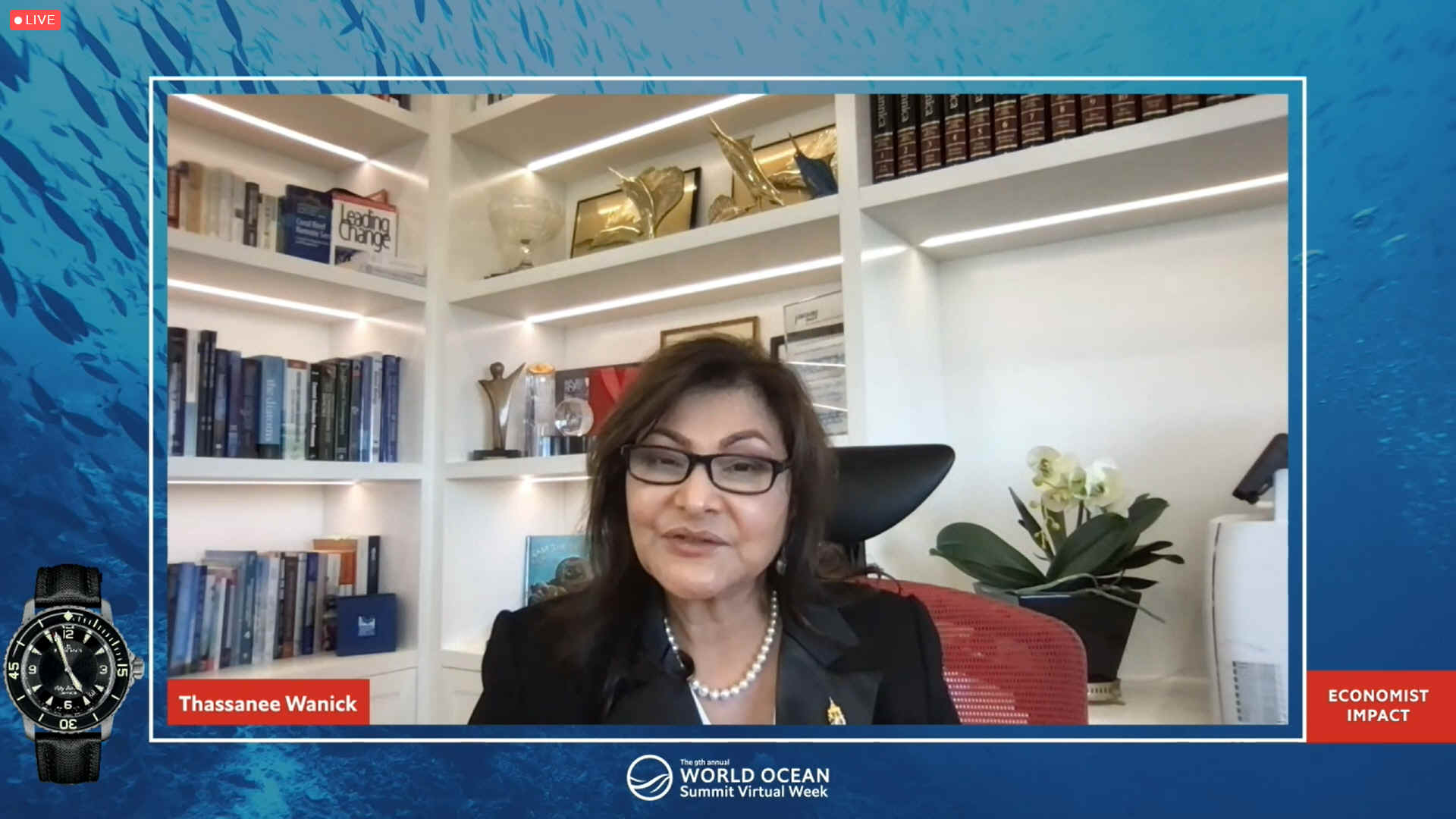 Thassanee Wanick - Founder & First Chair Green Building Council Hon. Consul General - Royal Thai Consulate General São Paulo, Brazil ret. World GBC former Board Member& Board Director - Tetrapturus Holdings Ltd.
Masters of Environment Studies - The University of Pennsylvania, USA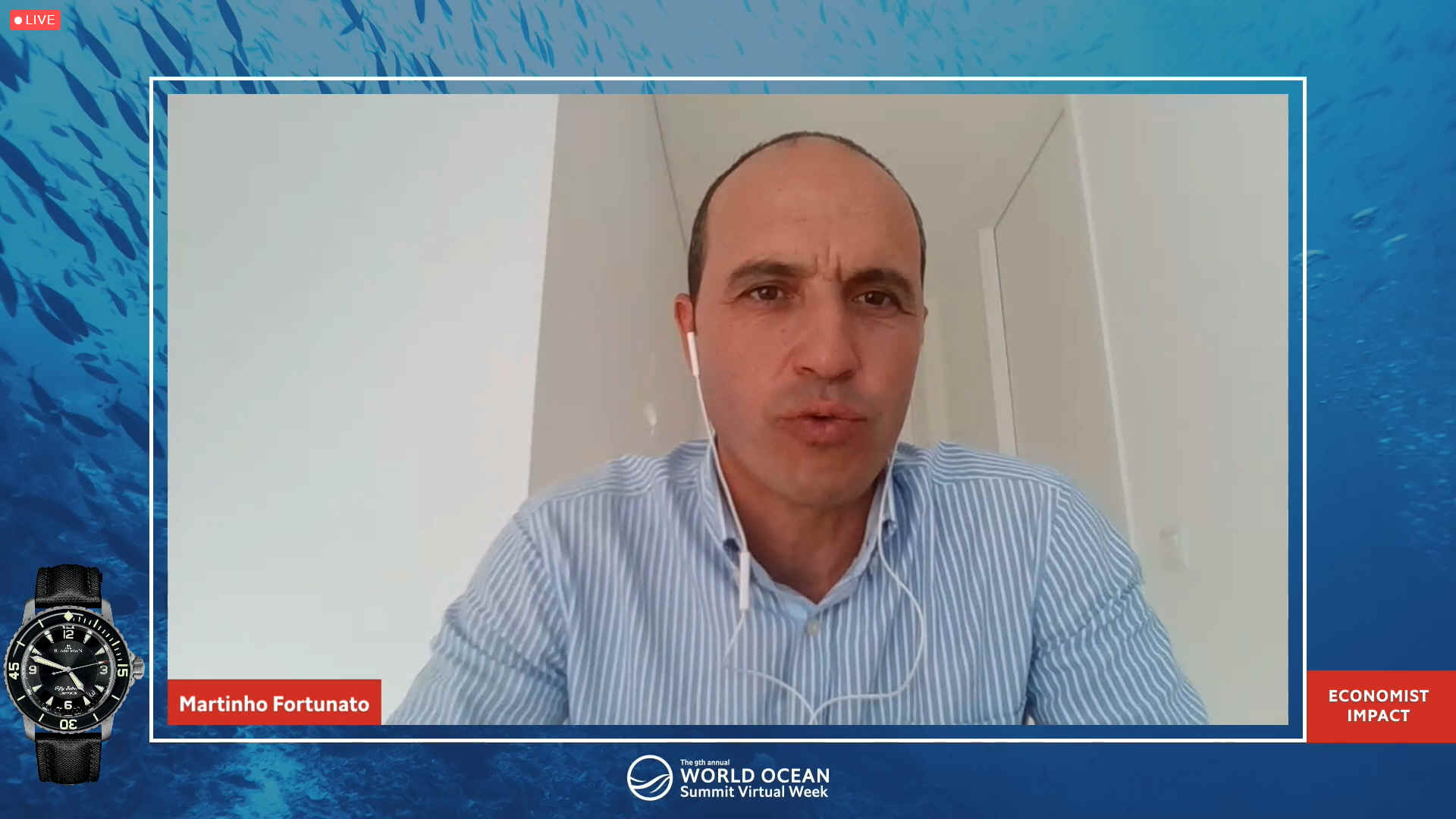 Martinho Fortunato is chief executive officer of Marlagos, SA, which owns Marina de Lagos, a 462-berth marina and four-star hotel in the Algarve, in Portugal. Trained in engineering and in golf-course management, Mr Fortunato is also a certified marina manager and vice-president of the Portuguese Marina and Ports Association (APPR).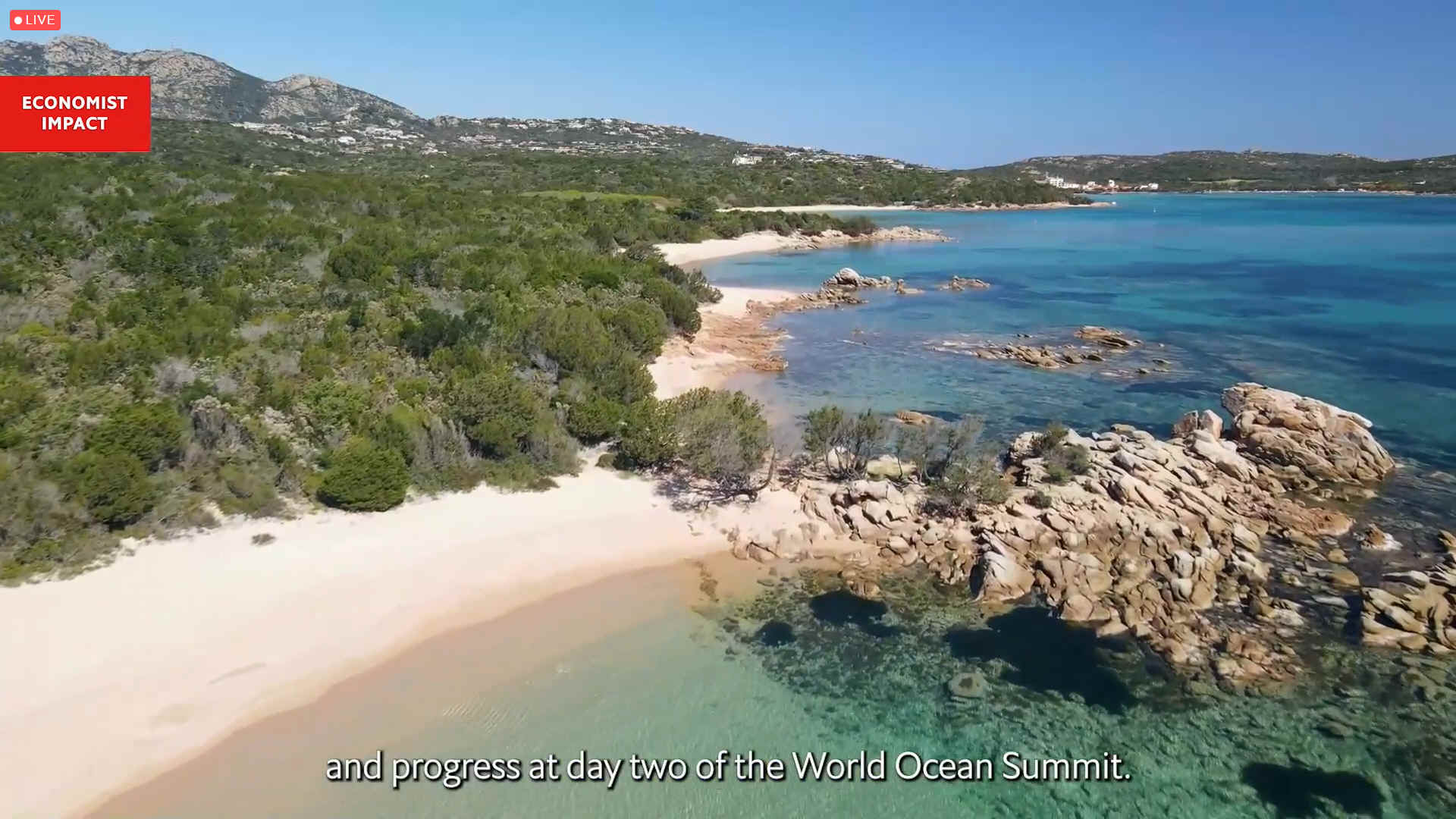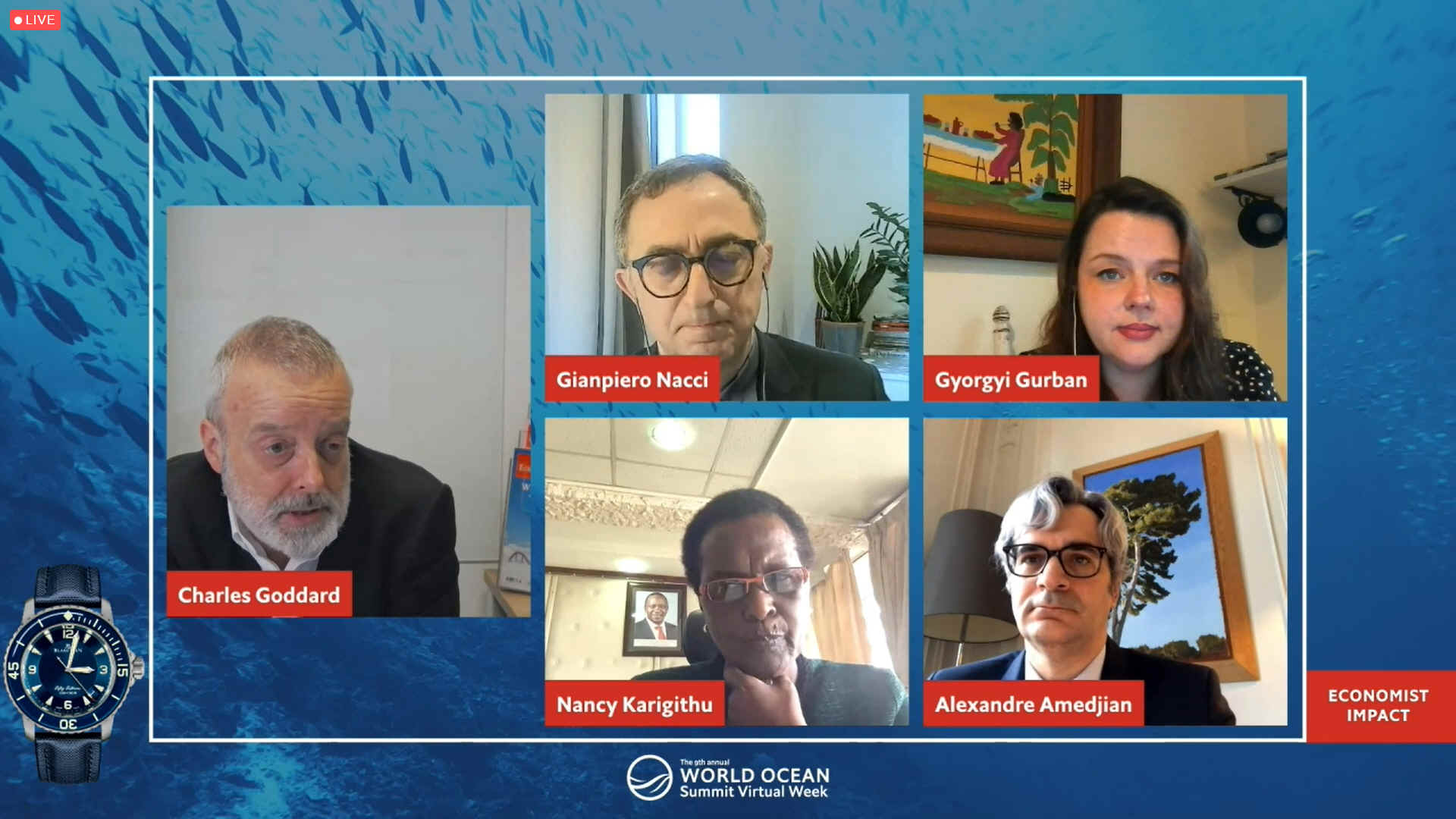 The panel of speakers Tuesday 1st March 2022, provided some very interesting aspects of financing the change to zero carbon shipping, where it is by no means clear what fuels will prevail, and how aggressive the IMO will be in setting targets. Concessional finance might include a tie in with carbon taxes and R&D innovation funding - or even scrappage.
z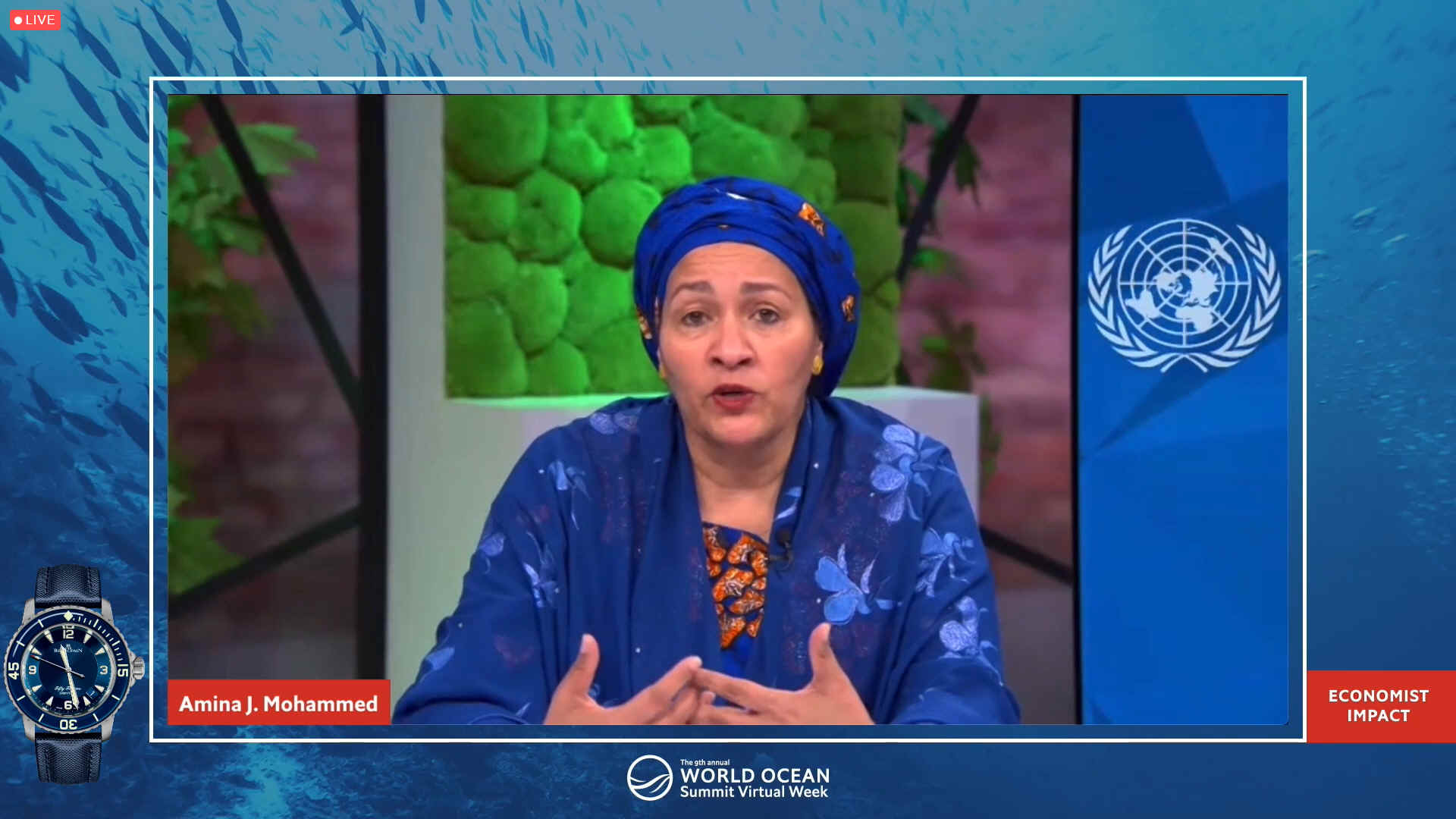 Amina Mohammed is deputy secretary-general of the United Nations and chair of the United Nations Sustainable Development Group. She previously served as Nigeria's minister of environment. Ms Mohammed first joined the United Nations in 2012 as special adviser to former secretary-general Ban Ki-moon, with responsibility for post-2015 development planning. She led the process that resulted in global agreement on the 2030 Agenda for Sustainable Development and the creation of the Sustainable Development Goals. Ms Mohammed began her career working on the design of schools and clinics in Nigeria before moving into the public sector, where she advised four successive presidents on poverty, public-sector reform and sustainable development.
CONTACTS

general enquiries: oceansummit@economist.com.

Marketing or PR event enquiries:

Naomi Grice
Marketing Manager
naomigrice@economist.com

Speaking Enquiries:

If you are speaking or you have an enquiry about speaking:
oceansummitspeakers@economist.com.

Sponsorship opportunities details about sponsoring and partnering.

Tatiana Der Avedissian
Email: tatianaderavedissian@economist.com
Tel: +44 (0) 739 560 4731

Alice Calvert
Email: alicecalvert@economist.com
Tel: +44 (0)795 6330 689