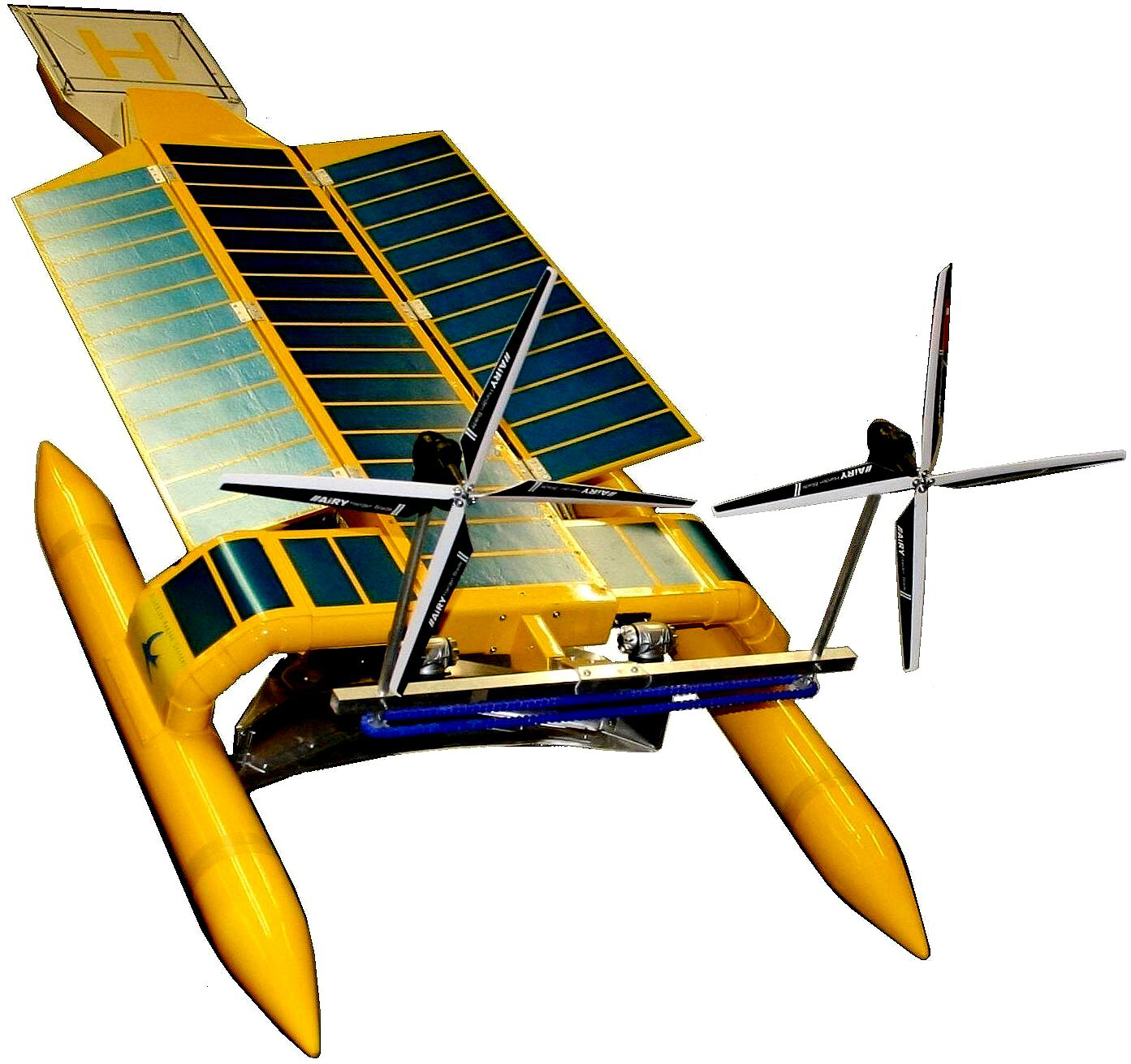 LITTER CLEANER - This 44m machine is designed to be operated in fleets to target ocean waste in blue water and in rivers. This present proposal is for a pilot derivation of the above machine, limited to around 16 meters in length, with an active cleaning head spanning 6.75 meters. This 1:20 model did not feature moveable wind turbines and the solar wings had limited angular movement. The proposed Pilot vessel will be around 7.5 times the size of this proof of concept machine.
Work Package 7 sees the project launch the litter harvesting platform for:
a) shakedown trials,
b) testing of the remote navigation equipment,
c) testing of the energy harvesting apparatus and other vessel systems.
Once the delivery platform is proven to be working as per design parameters, the MultiVax Pilot will be located at a suitable site for trials of the marine litter collecting heads in I, C & D.
SCOPE - "Accompanying research will have to address impacts on coastal ecosystems' food chains, biodiversity and functioning, fisheries, aquaculture, Marine Protected Areas, wild life and local economies (all of these) 6, 12, 18 and 24 months after the (start of the) cleaning.
At the end of the project, the consortium is expected to identify a way forward and lay the foundations for upscaling with a view to a future potentially automated removal of historically accumulated marine litter (legacy), in particular at hot-spots of accumulated marine litter."
LOCATIONS
Part of the project will be selecting suitable test locations where a trial of the micro plastic head could yield results. The difficulty being that any location should be relatively isolated for a Pilot vessel to make an impact. In addition, it would be helpful if the chosen area had been the subject of sampling beforehand to establish a baseline to compare with next generations in treated conditions.
This may not be possible, and if not, estimations would have to be made based on how effectively the prototype head performs in removing micro plastics - and that depends on the design parameters - hence setup at the design stage is interlinked.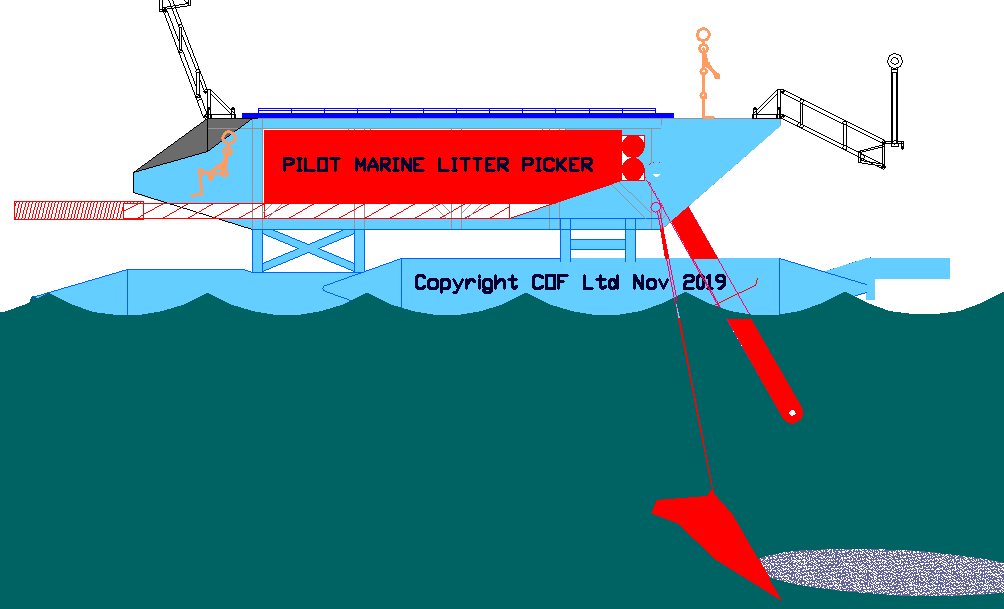 SURVEY - The head may be lowered to depths of 8 meters, sampling the water column to identify where microplastics are more prevalent. Copyright © diagrams 25 November 2019. All rights reserved, Cleaner Ocean Foundation Ltd.
RIVERS & SHELTERED WATERS (MARINAS)
We are looking to test the machine in a tethered or semi tethered state in rivers that have relatively high levels of surface litter, such as to compare with other tethered systems (Baltimore Wheel, Interceptors).
The Pilot vessel will be able to anchor and weigh anchor, so tether itself at hot spot areas that it identifies on a temporary basis.
This is important where tethered barges are very effective with suitable booms, but where they may not relocate, being immobile. Whereas, the ability to relocate and read the water means that the vessel might (effectively) survey a river for the best pollution locations, and that such ability may be linked to eyes in the sky as in Work Package 4 to log the data geographically.
In addition, the Pilot machines are autonomously remote controlled - hence may be programmed to visit a dockside when the hopper is full, to empty themselves and return to litter picking duties once empty. Bringing into play Work Package 8, recycling.
The object of these actions is to take the technology to TRL6
The data collected will pass to the analysis stage for dissemination at the conclusion of the project under Work Package 10.
WHO IS WHO
The lead for WP7 is COF Ltd, working with .......
SWEEP AREA - A relatively wide (mouth) collection area may be swept with the boom extensions deployed. These fold back onto the sponsons (twin floats) during transit. Copyright © diagrams 21 November 2019. All rights reserved, Cleaner Ocean Foundation Ltd.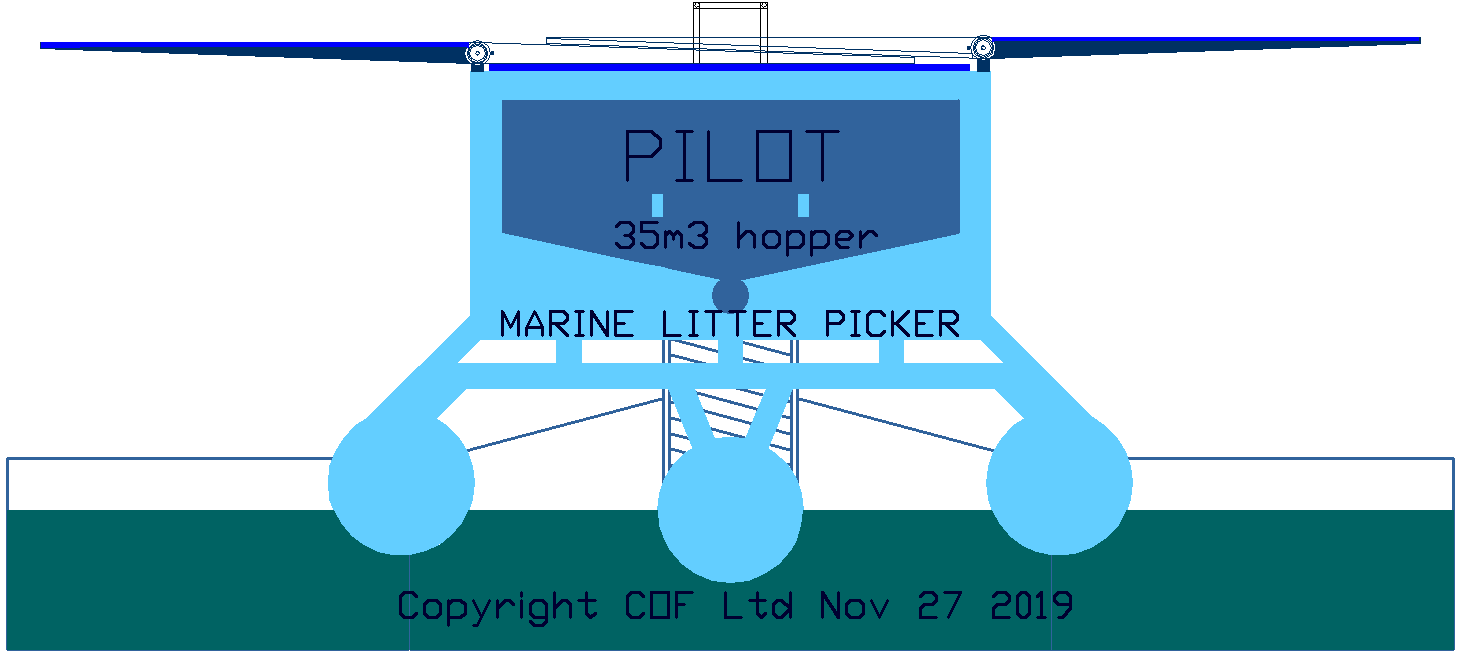 PLATFORM DESIGN - In this diagram we see enlarged solar wings to generate 13kW of energy, also meaning we might accommodate a storage hopper of 35 cubic meters. With twin 5kW wind turbines, we are looking at 23kW peak filtration power. Thirty-five meters of compressed waste is equal to around 50 meters of typical skimmed waste. That means longer on station in between dump runs to port.
PROJECT WORK PACKAGES -
3. PROGRAMMING
7. OPERATIONS
8. RECYCLING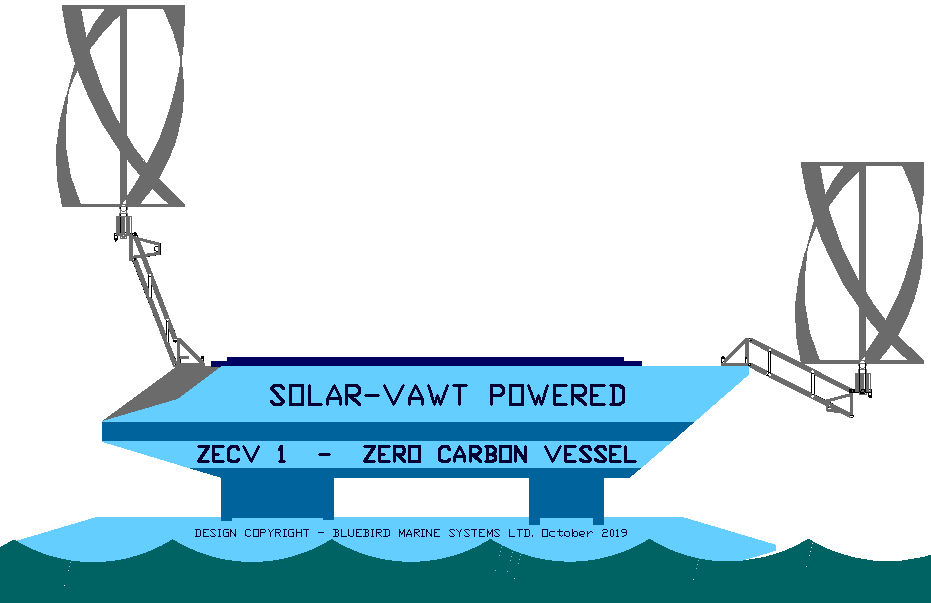 SOLAR VAWT PLATFORM - This 16m (LWL) design features a collecting head approximately 6.75 meters wide and a 20 ton storage capacity. The machine is solar and wind powered for sustainable long endurance tours of duty. In this case featuring vertical axis wind turbines.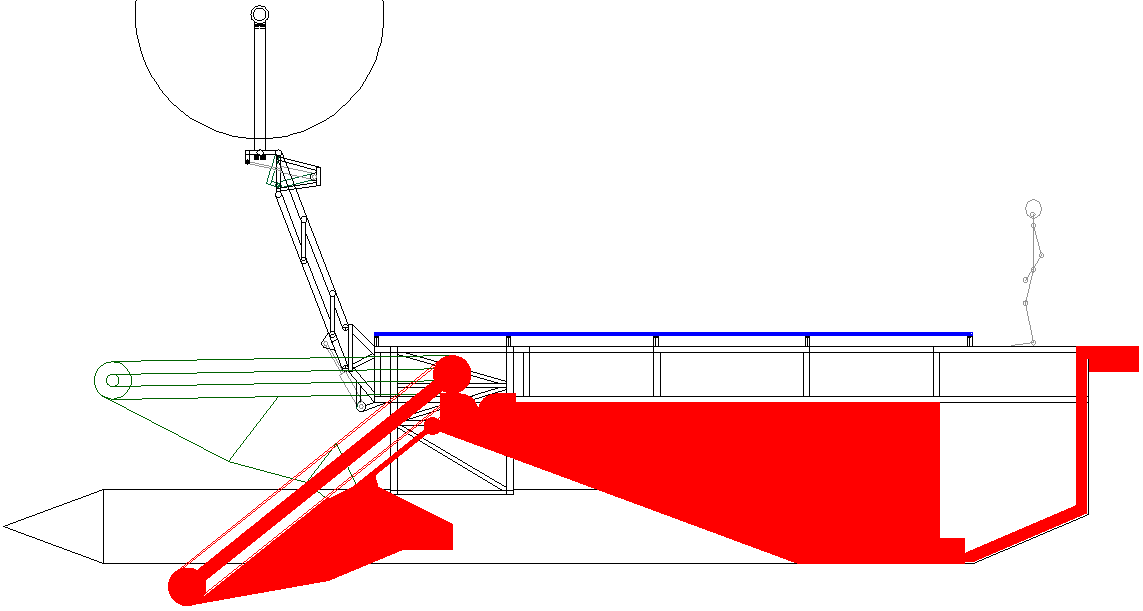 12 METER - In this diagram we see how a cleaning head at the operating end of this vessel (shown in red on the left) might be incorporated as part of a dedicated litter collecting machine. This design has limited storage and energy harvesting capacity, hence may not fare as well in operations over six months.
Divided into ten Work Packages (WPs), COF's project structure aims to harness the potential of each individual partner and at the same time promote collaboration within a consortium of expert organizations, while also covering all its research, technology and management objectives.
TECHNOLOGY SUPPLIERS
| | | |
| --- | --- | --- |
| No | COUNTRY | DESCRIPTION |
| - | - | - |
| 1 | Denmark | Optimal routing for wind/solar |
| 2 | France | Automation energy harvesting |
| 3 | UK | Engineering & design |
| 4 | Spain | Micro plastics |
| 5 | Turkey | Automation litter harvesting |
| 6 | Spain | Platform design |
| 7 | Greece | Naval architects |
| 8 | Germany | Commercialization finance |
| 9 | Netherlands | Remote navigation |
| 10 | Spain | Water treatment |
| 11 | Spain | Solar panel design |
| 12 | Portugal | Comms |
| 13 | Turkey | Energy management |
| 14 | UK | Plastic recycling |
| 15 | Switzerland | Friction reducing coatings |
| 16 | UK | Wind turbines |
| 17 | Spain | Solar energy systems |
| 18 | Spain | Object recognition |
| 19 | France | Earth observation prediction |
| 20 | UK | Litter harvesting machinery |
| - | - | - |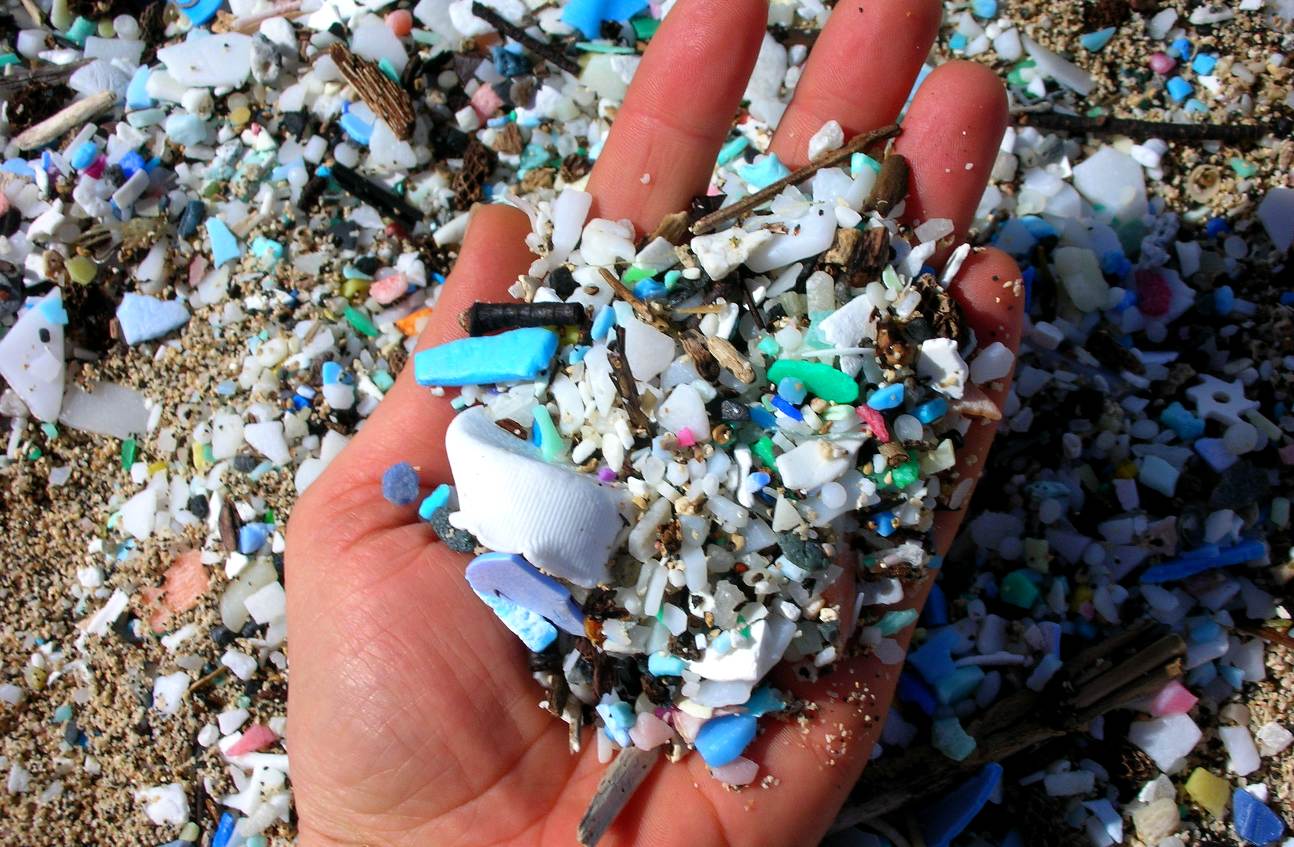 SUSTAINABILITY

This project ticks the United Nation's Sustainable Development Goals (SDGs):
SDG 2 – Zero Hunger;
SDG 6 – Clean Water and Sanitation;
SDG 8 – Inclusive and sustainable economic growth;
SDG 9 – Sustainable Industrialisation;
SDG 11 – Sustainable Cities and Communities;
SDG 12 – Responsible Consumption and Production;
SDG 13 – Climate Action;
SDG 15 – Life on Land.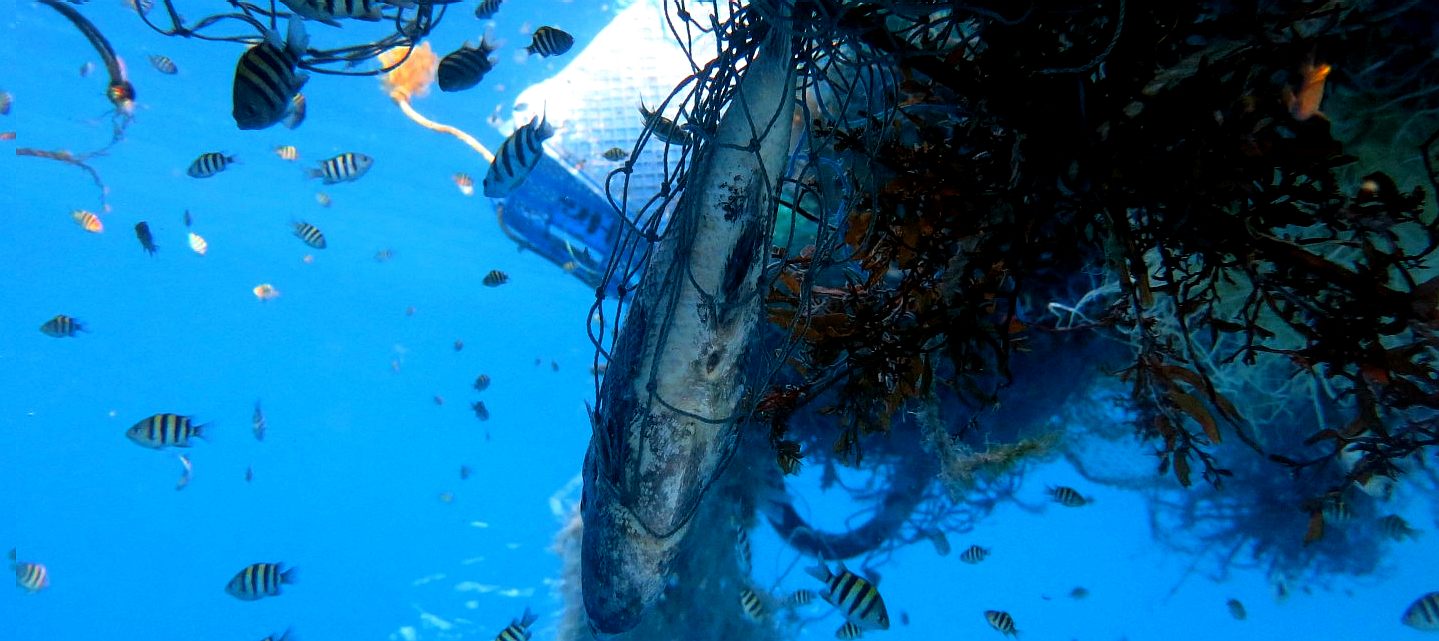 PROBLEM - From 2000 to 2012, the National Marine Fisheries Service reported an average of 11 large whales entangled in ghost nets every year along the US west coast. From 2002 to 2010, 870 nets were recovered in Washington (state) with over 32,000 marine animals trapped inside. Ghost gear is estimated to account for 10% of all marine litter.
LINKS & REFERENCE
http://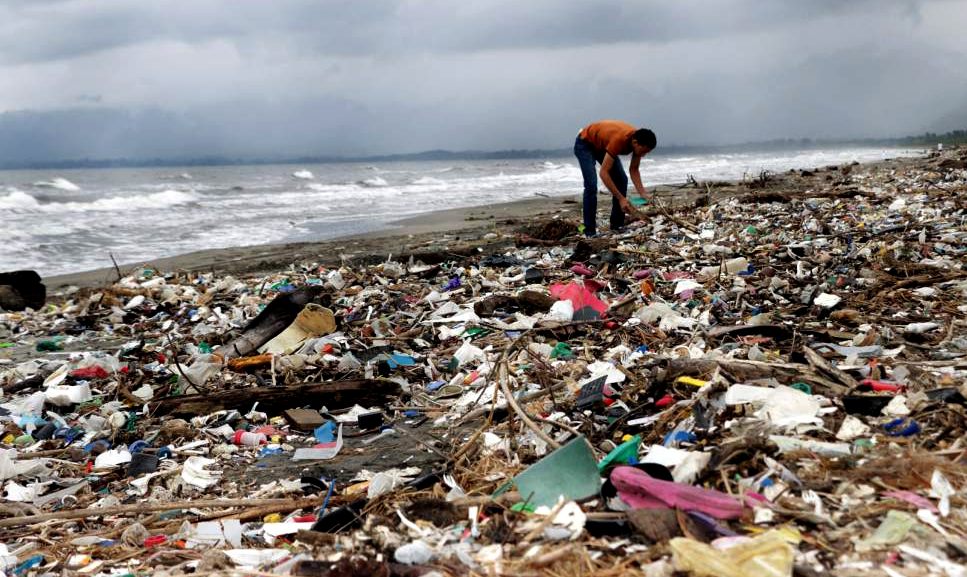 COASTAL TOURISM - Beaches like this all over the world tell the story, affecting coastal tourism and killing wildlife.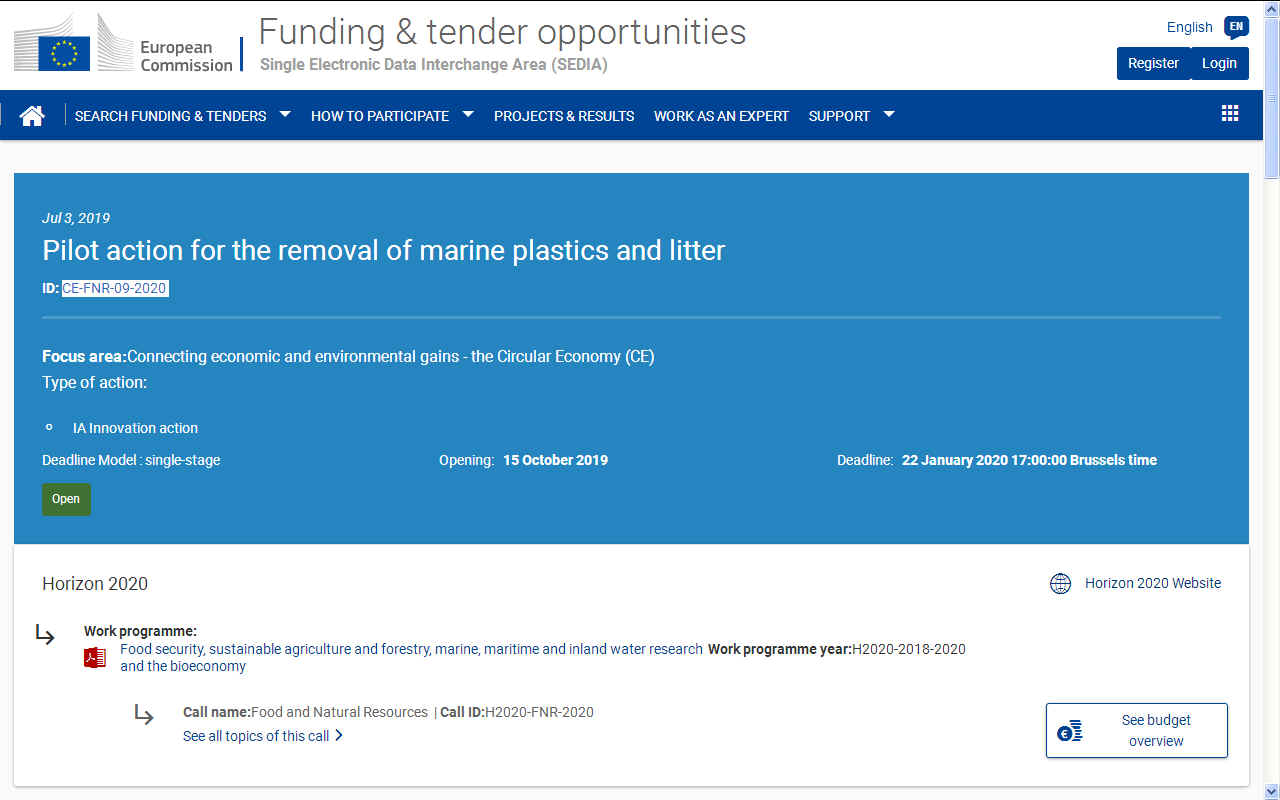 H2020 WORK PROGRAMME - Pilot action for the removal of marine plastics and litter. Cleaner Ocean Foundation Ltd would be interested in forming or joining a consortium for this call and are currently seeking eligible collaborative partners within and outside of the EU.