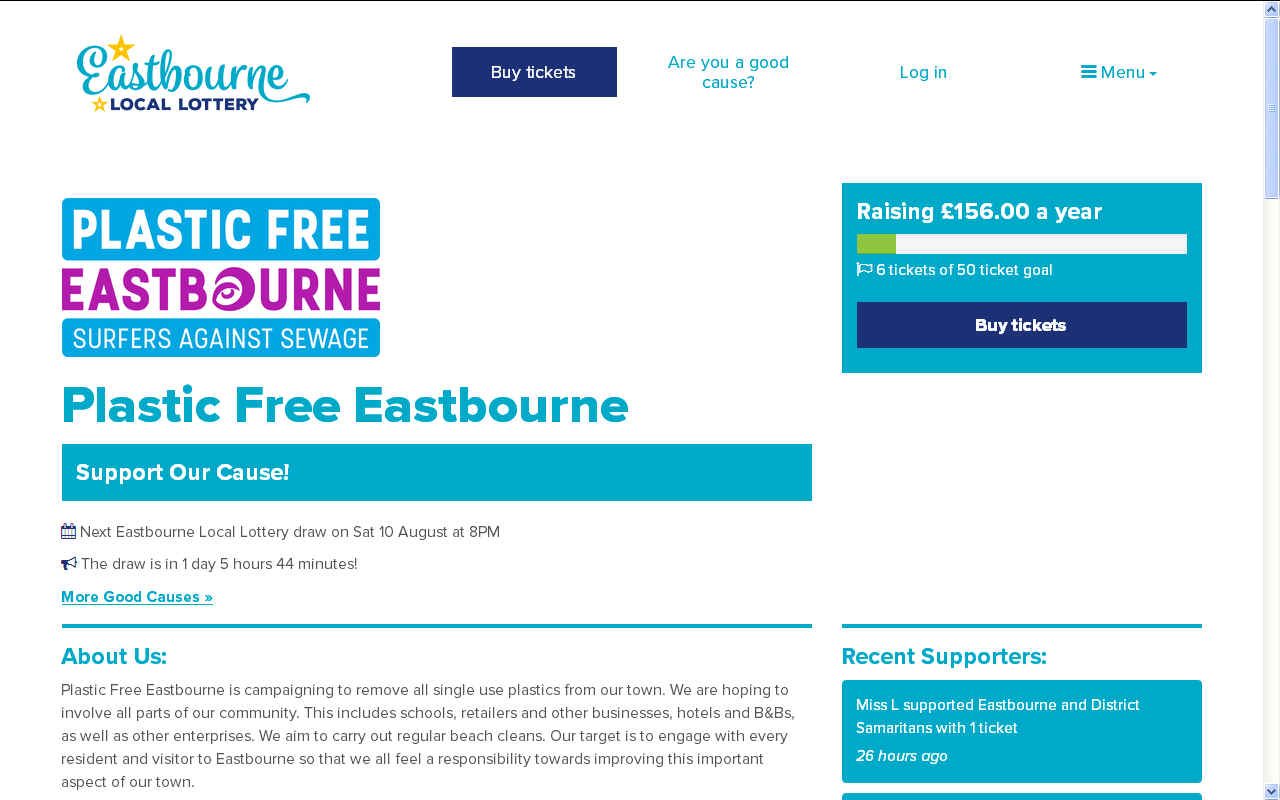 CAMPAIGN LEADER - Plastic Free Eastbourne is campaigning to remove all single use plastics from our town. We are hoping to involve all parts of our community. This includes schools, retailers and other businesses, hotels and B&Bs, as well as other enterprises. We aim to carry out regular beach cleans. Our target is to engage with every resident and visitor to Eastbourne so that we all feel a responsibility towards improving this important aspect of our town. They need your help to continue to progress and even broaden their campaign!
Plastic Free Eastbourne is a campaign to keep the town's beaches and parks free of litter, focusing on reducing plastic water bottles and urging local schools, retailers and hotels to reduce single use plastic in their operations.
Oliver Sterno is the main driver of this campaign working with the support of Eastbourne Borough Council and other groups.
Mr Sterno was the organiser of the Refill event earlier in 2019, fully backed by Liberal Democrat MP Stephen Lloyd and other political parties. Sterling work Oliver with thanks to all who backed the concept.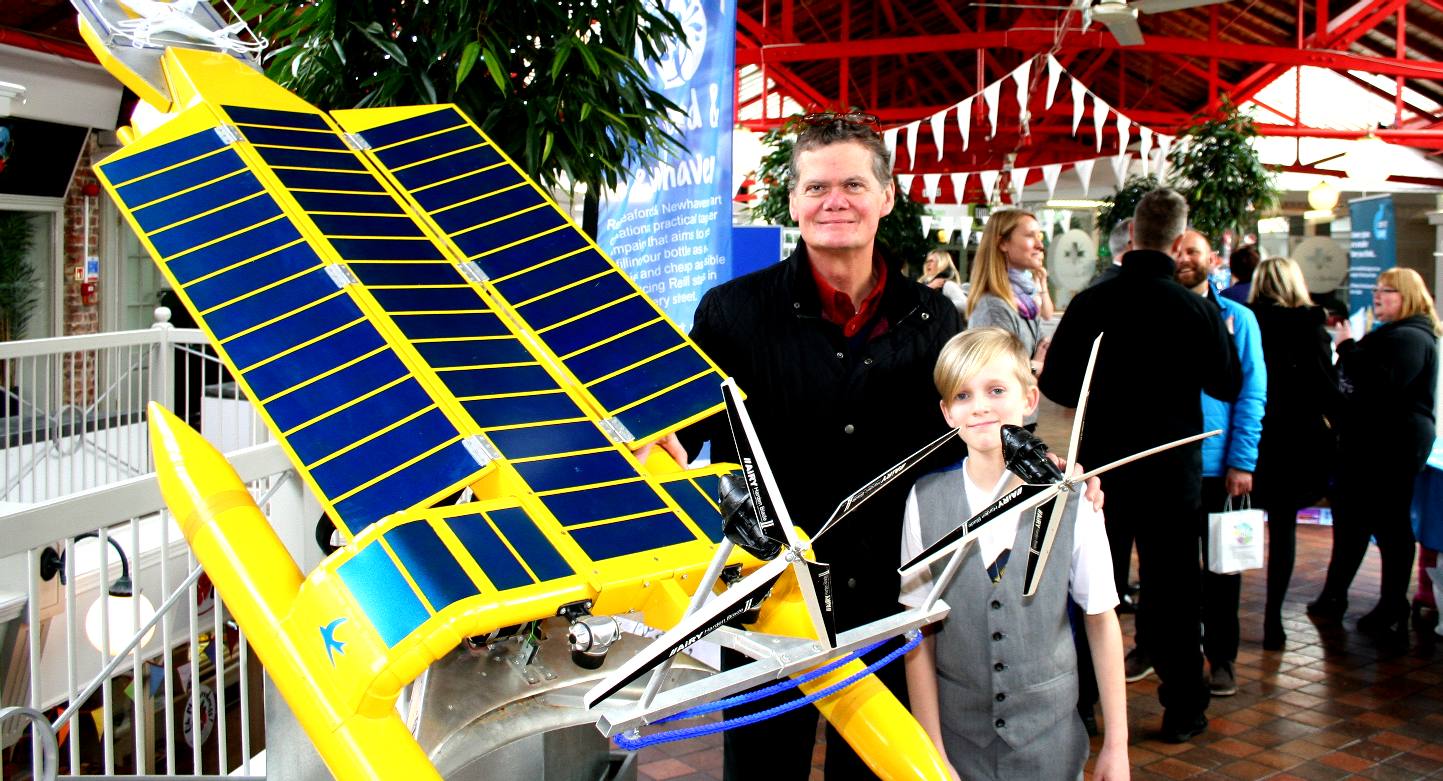 PLASTIC FREE EASTBOURNE 4 AUGUST 2019

At their monthly meeting in Eastbourne's Crown and Anchor public house, the guest speaker was Wayne Dixon, appearing with his trusty dog, Koda. With grateful thanks to the publicans who support this charity for the use of their premises.
Wayne told the gathering about the variety and quantity of litter that he'd picked up on his travels around the British coast. He is supported by Keep Britain Tidy and other who empty Wayne's bag when it gets full. We are talking about 50 tons of trash here. No mean feat.
Wayne keeps a log of his travels and may one day write a book so that we can all read about his fantastic adventures. We cannot wait, so put pen to paper soon Wayne.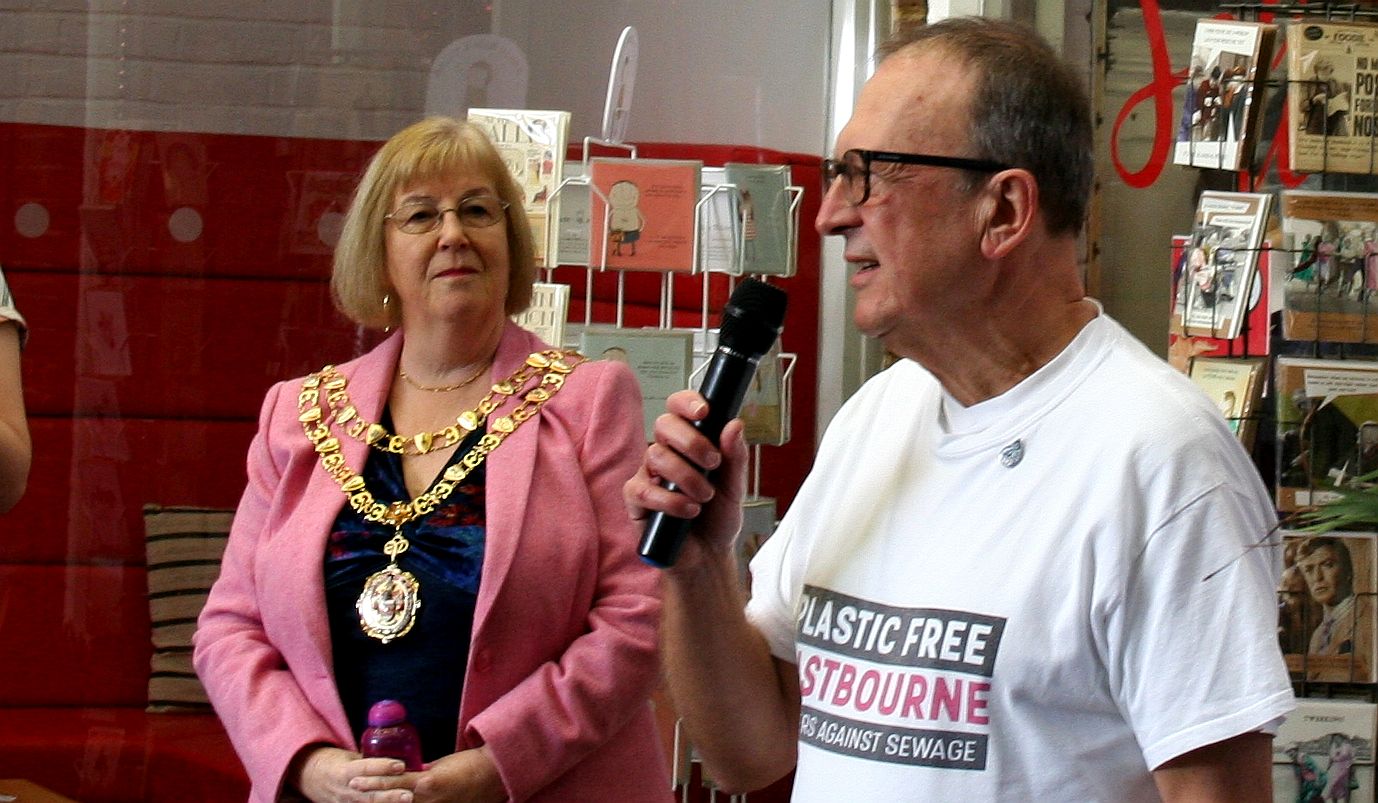 GRAND OPENING - Councillor Gill Mattock opened the Refill event to the applause of a crowd of visitors at the Enterprise Centre. Oliver Sterno is seen here introducing the Mayor of Eastbourne, a town that has pledged to clean their parks and beaches of plastic, if humanly possible. Mr Sterno is heading up a park cleaning campaign in addition to his work introducing the Refill scheme to the town, with help from businesses like the Enterprise Centre and cooperation between park managers and friends.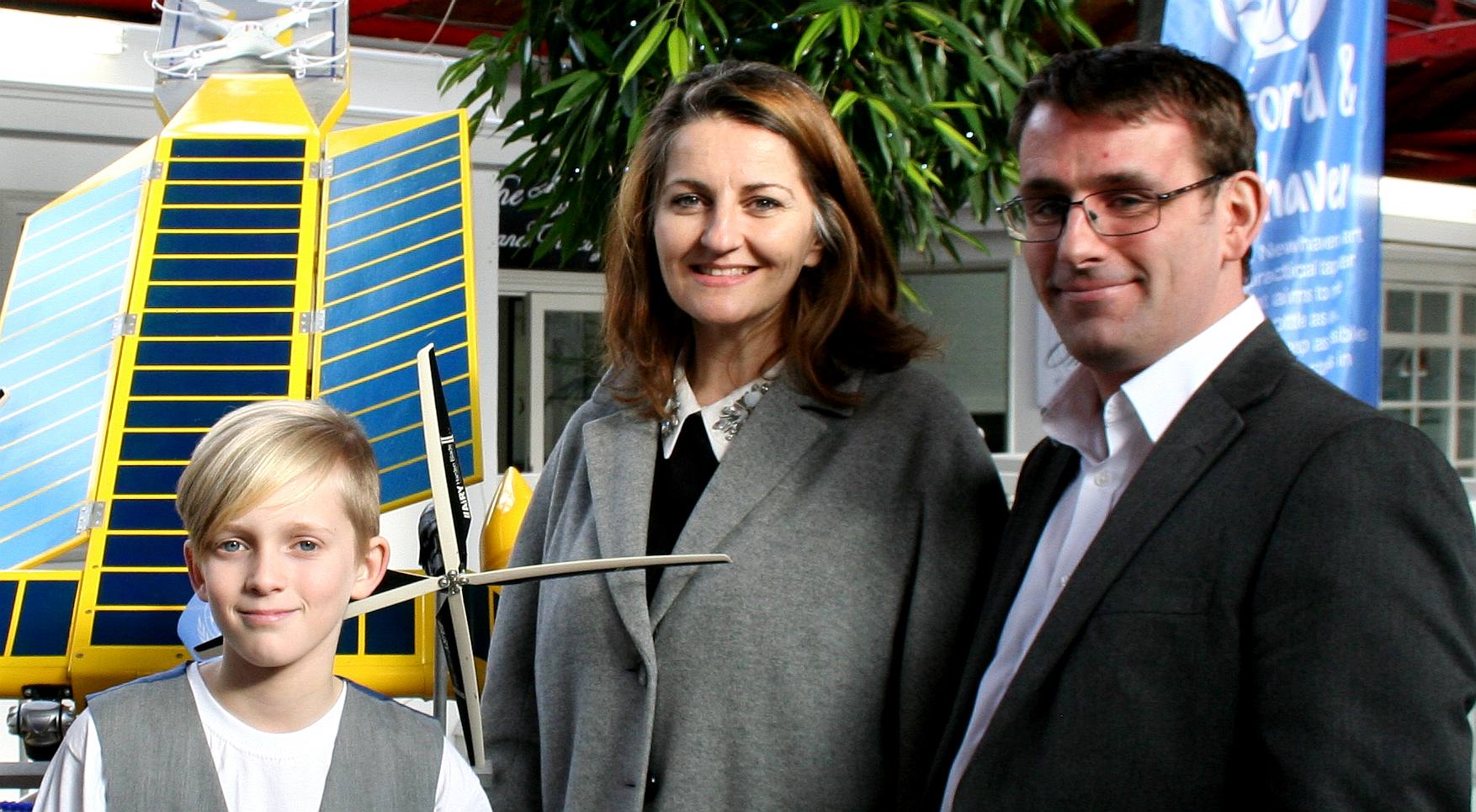 CAROLINE ANSELL - Plastic waste is an all-party problem, an issue that is so big in terms of food security and marine conservation that everyone agrees we must do something to stem the tide. In the UK, our Parliament has already banned single use plastic in the House of Commons. Caroline Ansell (centre) is a local politician and former Conservative MP for Eastbourne, also very concerned at the problems we are facing globally. The United Kingdom is nowhere near as bad as some overseas polluters, but even here we have beaches strew with plastic after each storm washes up another batch. Chris Close (SeaVax project director -right) spoke to ITV at this event about the difficulty obtaining funding for high tech research that is undertaken by not for profit organisations. Copyright photograph © 26-01-19 Cleaner Ocean Foundation Ltd, all rights reserved.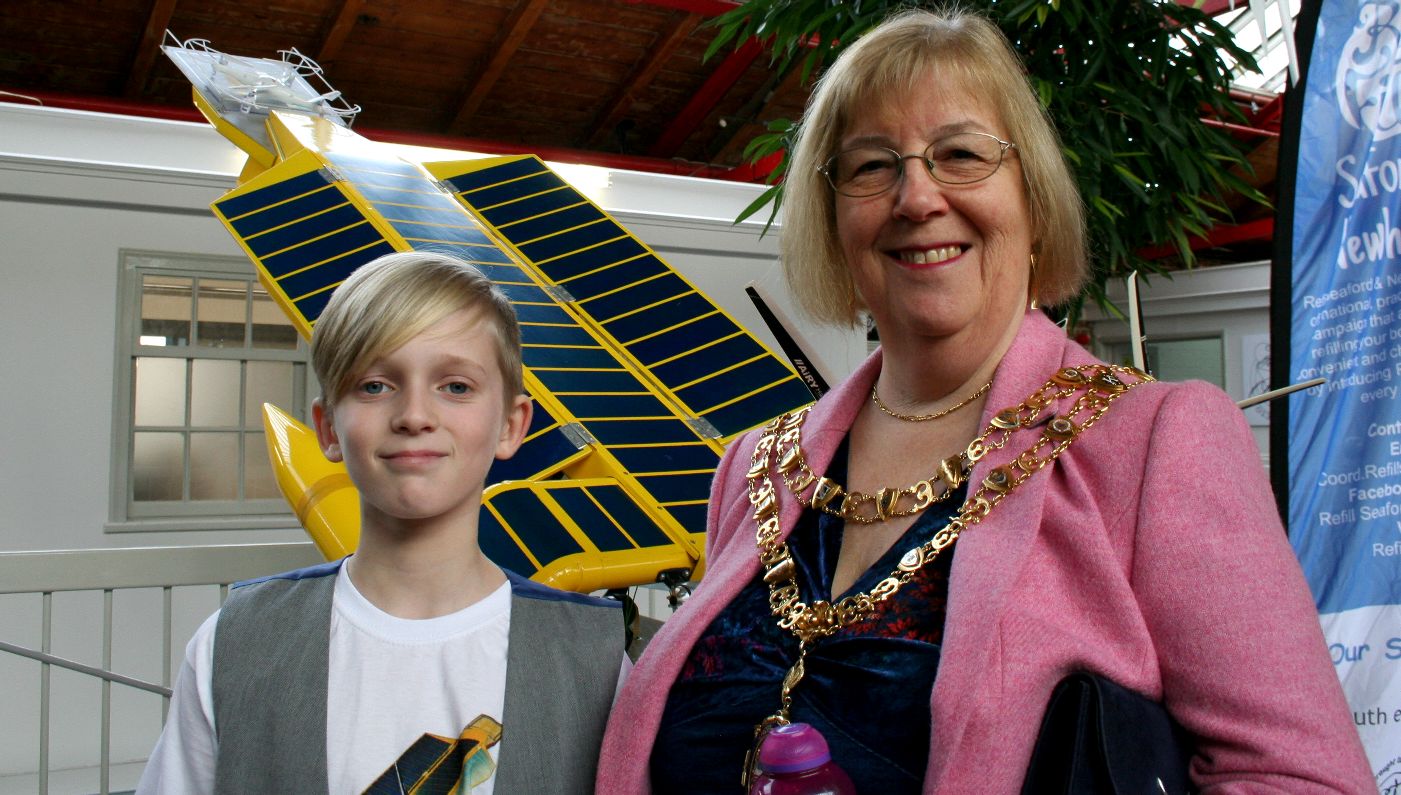 OCEAN PLASTIC CLEANER - Conservation is the name of the game in Eastbourne, the aim being to save our heritage for future generations. Councillor Gill Mattock, Mayor of Eastbourne, is pictured here with Ryan Dusart, at just 10 years old - the youngest member of the SeaVax team of volunteers. The SeaVax, seen in the background, is a giant solar and wind powered ocean going dustcart, designed to filter plastic from seawater without harming marine life. SeaVax is a robotic ship that works in fleets with satellite coordination to form an effective ocean plastic recovery system to stem the 8 to 12 million tons of waste that humans are pouring into the oceans every year. Being solar and wind powered, SeaVax is climate friendly. Global Warming is high on the agenda at Davos and is getting a lot of attention from protesting schoolchildren like Greta Thunberg.
HAPPY BEACH CLEANING DAYS

...
CONTACTS

.....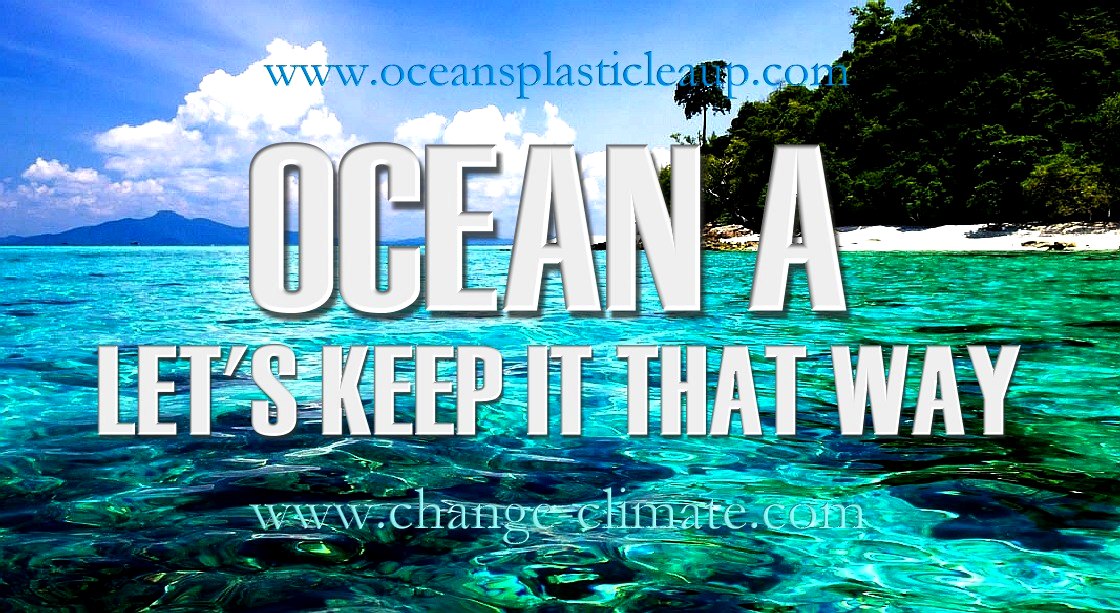 OCEAN CLEANUP PROJECTS A - Z
* Adidas
* Algalita research foundation
* Aliance to end Plastic Waste AEPW
* Boyan Slat's ocean booms
* Earth Day - Fact sheet ocean plastic
* Fionn Ferreira's ferrofluid extraction of microplastics
* Junk Raft - plastic awareness voyage
* Miss Ocean - Plastic Awareness Events
* 4Ocean recycled plastic bracelets
* Plastic Oceans Canada
* Plastic Oceans Org
* Seabin
* SeaVax autonomous drones
* Surrey University PIRATE & Triton
As you can see from the list above, Eastbourne Borough Council and Oliver Sterno are not alone in the fight against plastic waste in our oceans ....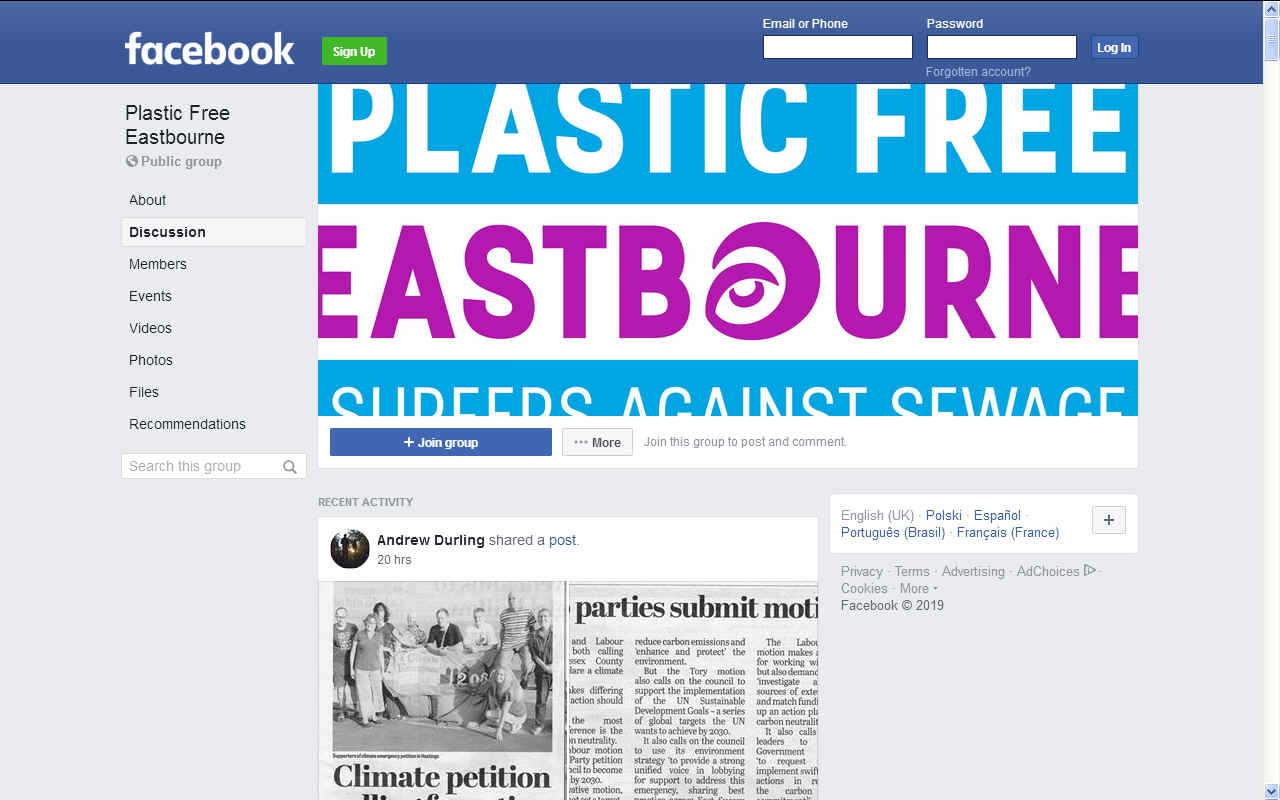 CLIMATE CHANGE PETITION - Supported by Plastic Free Eastbourne, this is a petition to urge East Sussex County Councillors to declare a climate change emergency.
LINKS & REFERENCE
https://www.eastbournelocallottery.co.uk/support/plastic-free-eastbourne
https://actionnetwork.org/petitions/declare-a-climate-emergency-in-east-sussex/
https://www.facebook.com/groups/1757121661014177/