CLIMATE CHANGE
PLEASE USE OUR A-Z INDEX TO NAVIGATE THIS SITE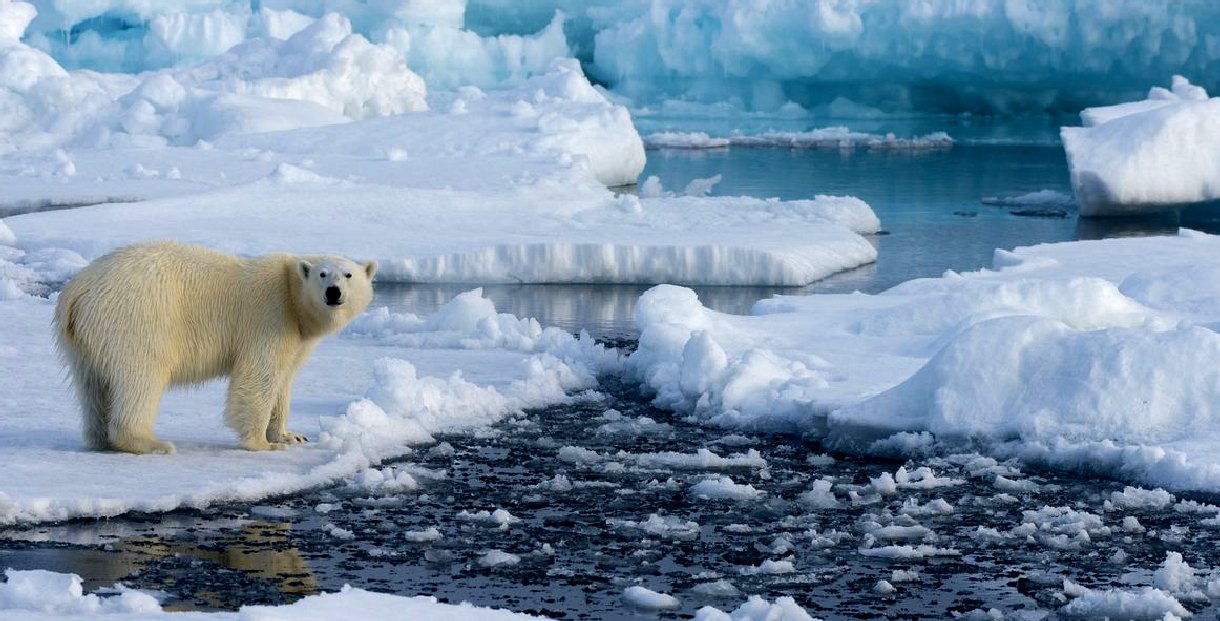 Because of our energy indulgences our ice caps are melting, sea levels rising and deserts are spreading. The rate at which we are consuming fossil fuels is causing global warming and changing our climate, possible irreversibly if our world leaders do nothing.
The plain truth is that international politics is not working. If the present system was working, we would not be facing these tragedies. Sloth is the enemy. Instead of jerking their fingers from a hot oven, they relish burns. Politicians need to improve their reaction times or fry.
The rise in ocean temperature is doing more harm that just making sea levels rise as the polar ice caps melt. These were the planet's heat sink and they are vanishing at an alarming rate.
Solar and wind power for ocean transport would help to combat climate change, but only if we act now to develop alternative technologies that will allow us to adapt in time so that we do not lose the international trade we enjoy.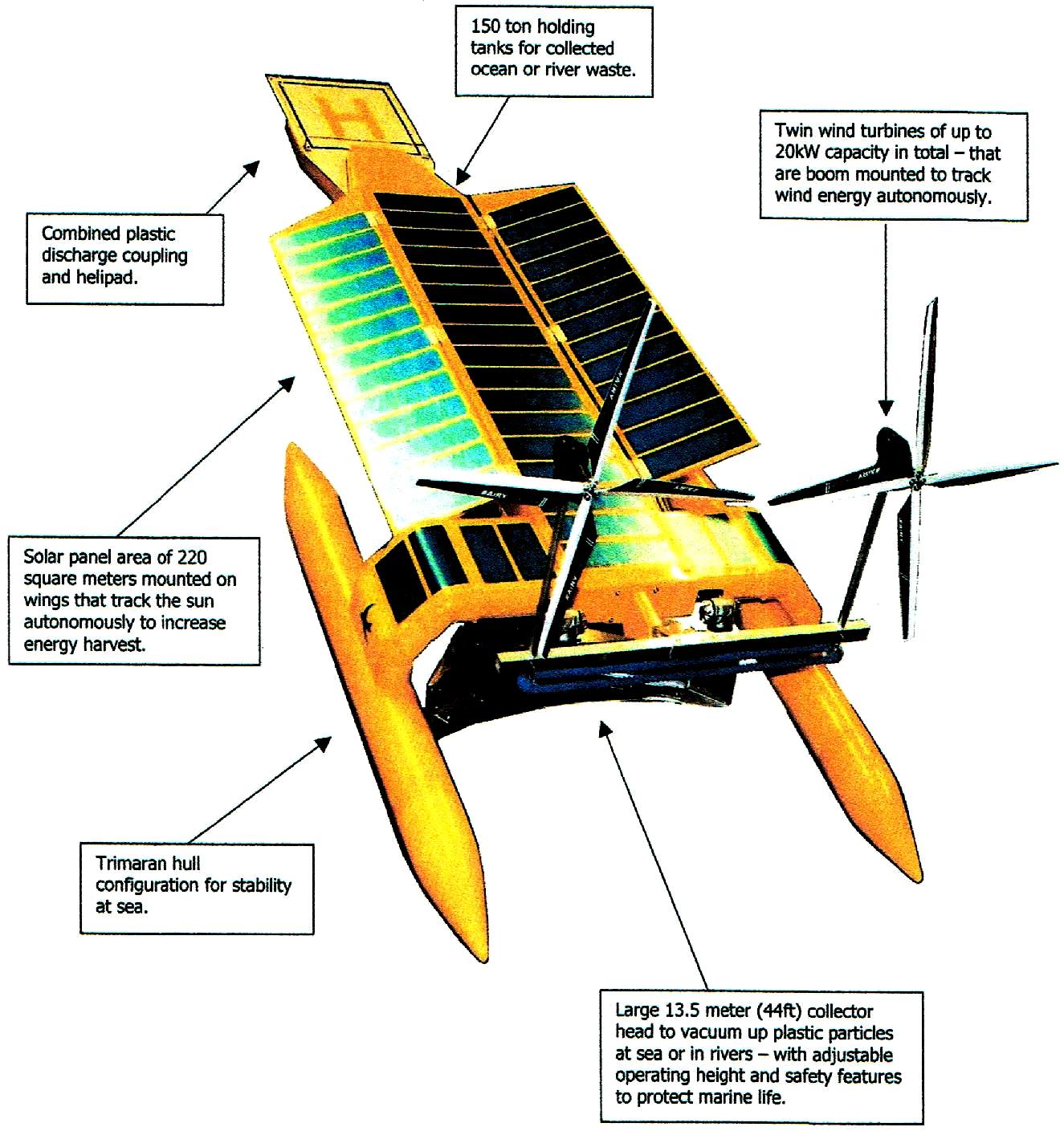 ZERO CARBON WORKBOAT - The draft specification for SeaVax, is for a vessel capable of filtering seawater using only energy from nature, so not adding to climate change and acid oceans. The vessel needs to be of a size to cope with 8 million tons of plastic entering the sea every year, operating in numerically containable fleets to transport recovered plastic to land for recycling. This design has 220 m2 of solar panels. A similar energy harvesting concept for bigger boats and ships has 334 m2 on a lightweight superstructure to offer over 3kW per ton for cargo and cruise vessels.
These are just six ways that warmer temperatures are affecting our oceans:-
1. Coral bleaching

As early as 1990, coral reef expert Tom Goreau and I pointed out that mass coral bleaching events observed during the 1980's were probably due to anomalously warm temperatures related to climate change.

Mass coral bleaching results in the starvation, shrinkage and death of the corals that support the thousands of species that live on coral reefs.
2. Fish migration

In addition, many fish species have moved toward the poles in response to ocean warming, disrupting fisheries around the world.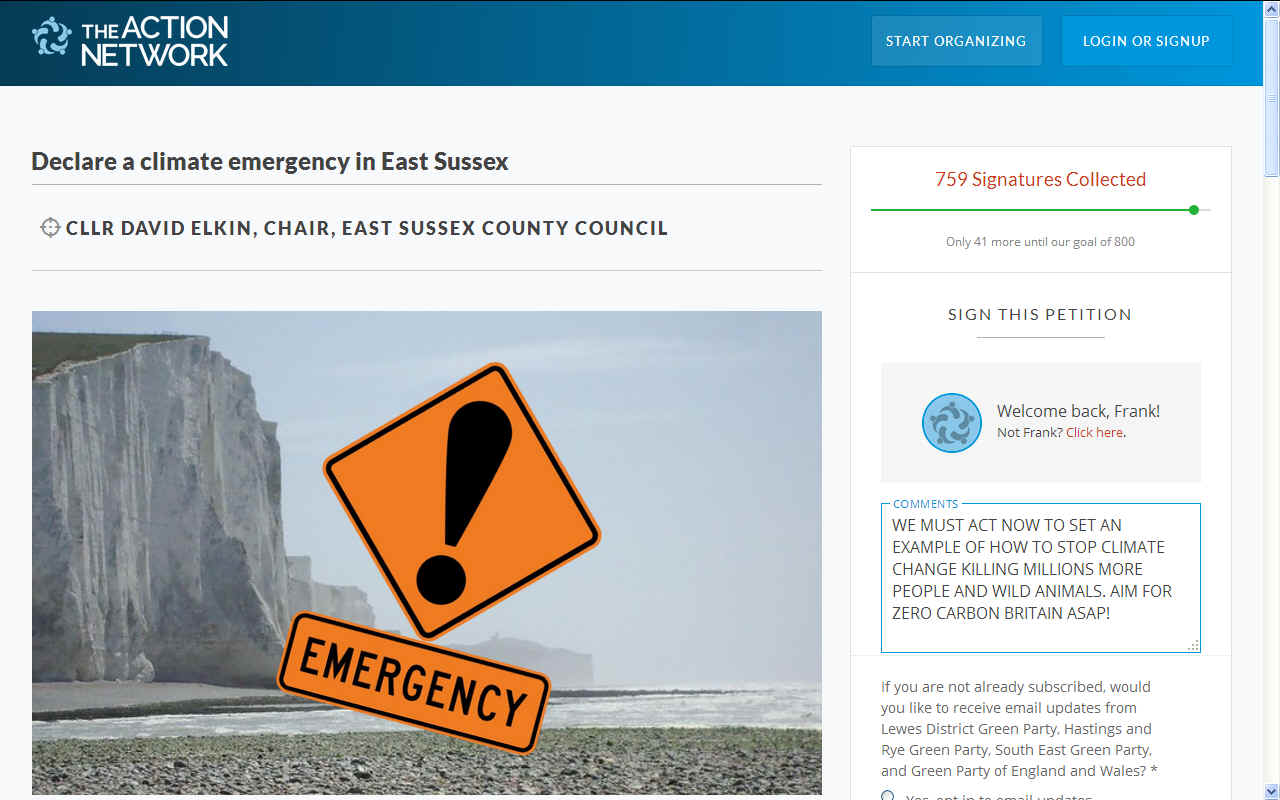 CLIMATE EMERGENCY - On October 15 2019 East Sussex County Council will debate a climate emergency motion. The conservative proposal has no commitment to zero carbon by 2030 and no measurable targets or deadlines for action. This is not good enough. Please sign our petition calling for East Sussex County Council to follow the lead of Hastings, Lewes and Eastbourne and commit to zero carbon by 2030 and a plan to get there.

We know that climate change is one of the most urgent challenges of the 21st century, and the UN Intergovernmental Panel on Climate Change has made it clear that we only have until 2030 to take positive action.
District and borough councils across East Sussex have made commitments to becoming carbon neutral by 2030 including Hastings, Lewes and Eastbourne, but this won't happen without a similar commitment by East Sussex County Council.

Let the County Council know how you feel, and add your signature to our plea to recognise that the climate emergency is the responsibility of all levels of local government. Call on them to declare a state of emergency and take real action across the county.

To: Cllr David Elkin, Chair, East Sussex County Council

From: Frank Kay

Climate change is one of the most urgent challenges of the 21st century. Avoiding the worst impacts is still possible, but only if national, regional and local authorities take rapid and ambitious action now. Bold climate action can deliver new green jobs and economic benefits, preserve wildlife and habitats, and improve life for people worldwide.

District and borough councils across East Sussex have already made commitments to becoming carbon neutral by 2030, including Hastings, Lewes and Eastbourne. But meeting this target will be impossible without a similar commitment from East Sussex County Council.

We therefore call on East Sussex County Council to:

• Declare a climate emergency
• Set a target for East Sussex to be carbon neutral by 2030 and put a plan in place within six months to achieve this aim.
• Put this goal at the forefront of all future decision making
• Call on Government to support the Council to achieve this aim
• Be pro-active as the education authority in ensuring the young people of East Sussex have a voice in shaping this zero carbon future.
• To support a series of county wide citizens' assemblies on the climate crisis and implement their recommendations.
• Commit to the principles outlined in the Wildlife Trust's Nature Recovery Network that puts space for nature at the heart of our planning systems in order to bring nature into the places where most people live their daily lives.
• Revise the transport strategy to reduce car use and put walking, cycling and sustainable transport at the centre of future plans for the county.
• Commit to a zero waste strategy and embed the principles of a circular economy into its future corporate plan.

Limiting Global Warming to 1.5C may still be possible with ambitious action from national regional and local authorities, civil society, the private sector and local communities. Bold climate action can deliver new green jobs and economic benefits, preserve wildlife and habitats, and improve life for people worldwide.
3. Fish shrinkage
A new study (21-8-17) by researchers at the University of British Columbia explains that fish are cold blooded and cannot regulate their own body temperatures. Thus, when their waters get warmer, their metabolism accelerates and more oxygen is needed to sustain body functions. For this reason fish could shrink in size by 20 to 30 per cent if ocean temperatures rise by just 2°C (3.6°F) - about what is expected to occur around the world by the mid-21st century.
4. Drowning wetlands

Rising sea levels, partly the result of heat absorbed by the ocean, is also "drowning" wetlands. Wetlands normally grow vertically fast enough to keep up with sea level rise, but recently the sea has been rising too fast for wetlands to keep their blades above water.

Coral reefs and sea grass meadows are also in danger of "drowning" since they can only photosynthesize in relatively shallow water.
5. Ocean acidification

The ocean has absorbed about 30 percent of the carbon dioxide humans have sent into the atmosphere since the start of the Industrial Revolution – some 150 billion tons.

However, this great service, which has substantially slowed global warming, has been accomplished at great cost: The trend in ocean acidification is about 30 times greater than natural variation, and average surface ocean pH, the standard measure of acidity, has dropped by 0.1 unit - a highly significant increase in acidity.

This is damaging many ocean species that use calcium carbonate to form their skeletons and shells. Studies have shown that calcium carbonate formation is disrupted if water becomes too acidic.

Ocean acidification also appears to be affecting whole ecosystems, such as coral reefs, which depend on the formation of calcium carbonate to build reef structure, which in turn provides homes for reef organisms.
6. A disastrous positive feedback loop

Finally, acidification also appears to be reducing the amount of sulfur flowing out of the ocean into the atmosphere. This reduces reflection of solar radiation back into space, resulting in even more warming.

This is the kind of positive feedback loop that could result in run-away climate change – and of course, even more disastrous effects on the ocean.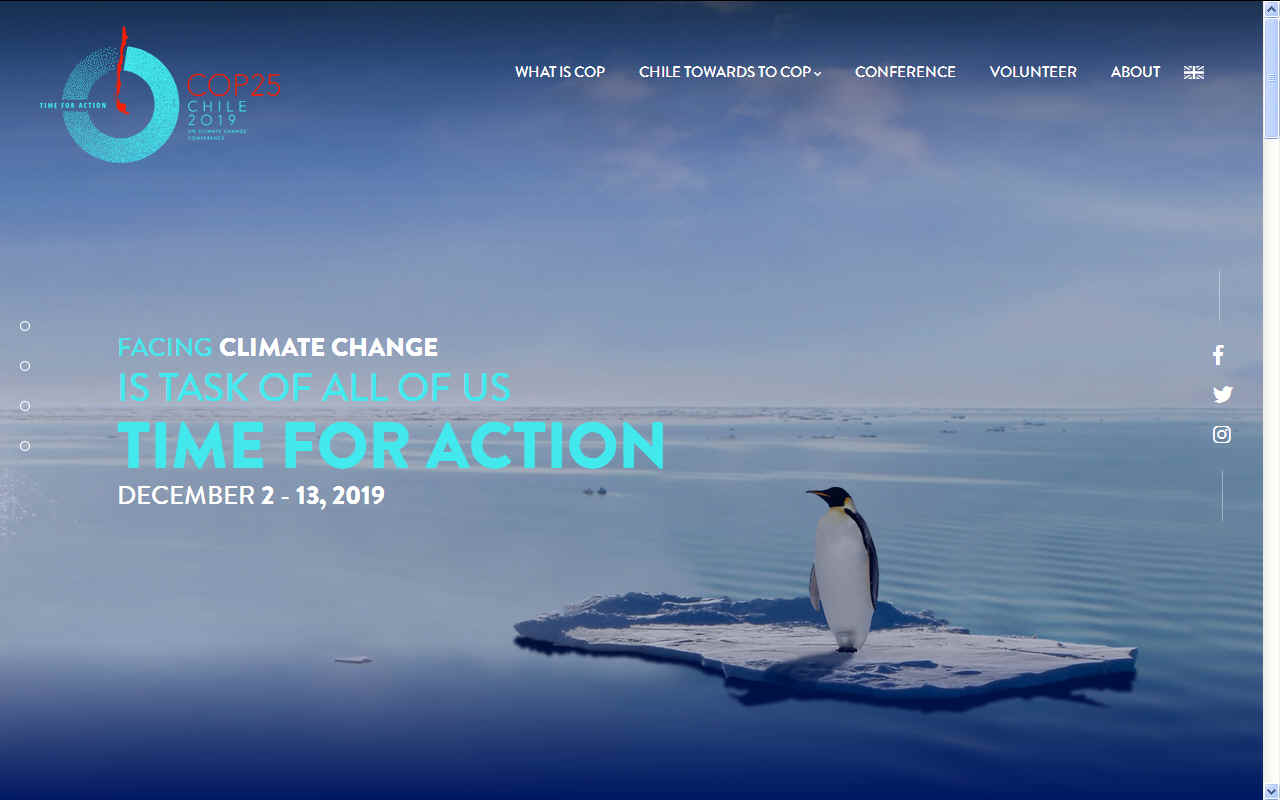 CLIMATE CHANGE UN COP HISTORY
1995 COP 1, BERLIN, GERMANY
1996 COP 2, GENEVA, SWITZERLAND
1997 COP 3, KYOTO, JAPAN
1998 COP 4, BUENOS AIRES, ARGENTINA
1999 COP 5, BONN, GERMANY
2000:COP 6, THE HAGUE, NETHERLANDS
2001 COP 7, MARRAKECH, MOROCCO
2002 COP 8, NEW DELHI, INDIA
2003 COP 9, MILAN, ITALY
2004 COP 10, BUENOS AIRES, ARGENTINA
2005 COP 11/CMP 1, MONTREAL, CANADA
2006 COP 12/CMP 2, NAIROBI, KENYA
2007 COP 13/CMP 3, BALI, INDONESIA

2008 COP 14/CMP 4, POZNAN, POLAND
2009 COP 15/CMP 5, COPENHAGEN, DENMARK
2010 COP 16/CMP 6, CANCUN, MEXICO
2011 COP 17/CMP 7, DURBAN, SOUTH AFRICA
2012 COP 18/CMP 8, DOHA, QATAR
2013 COP 19/CMP 9, WARSAW, POLAND
2014 COP 20/CMP 10, LIMA, PERU
2015 COP 21/CMP 11, Paris, France
2016 COP 22/CMP 12/CMA 1, Marrakech, Morocco
2017 COP 23/CMP 13/CMA 2, Bonn, Germany
2018 COP 24/CMP 14/CMA 3, Katowice, Poland
2019 COP 25/CMP 15/CMA 4, Santiago, Chile

2020 COP 26/CMP 16/CMA 5, to be announced
DESERTIFICATION COP HISTORY
| | |
| --- | --- |
| COP 1: Rome, Italy, 29 Sept to 10 Oct 1997 | COP 9: Buenos Aires, Argentina, 21 Sept to 2 Oct 2009 |
| COP 2: Dakar, Senegal, 30 Nov to 11 Dec 1998 | COP 10: Changwon, South Korea, 10 to 20 Oct 2011 |
| COP 3: Recife, Brazil, 15 to 26 Nov 1999 | COP 11: Windhoek, Namibia, 16 to 27 Sept 2013 |
| COP 4: Bonn, Germany, 11 to 22 Dec 2000 | COP 12: Ankara, Turkey, 12 to 23 Oct 2015 |
| COP 5: Geneva, Switzerland, 1 to 12 Oct 2001 | COP 13: Ordos City, China, 6 to 16 Sept 2017 |
| COP 6: Havana, Cuba, 25 August to 5 Sept 2003 | COP 14: New Delhi, India, 2 to 13 Sept 2019 |
| COP 7: Nairobi, Kenya, 17 to 28 Oct 2005 | COP 15: 2020 |
| COP 8: Madrid, Spain, 3 to 14 Sept 2007 | COP 16: 2021 |
CLIMATE CHANGE RELATED LINKS
ACIDIFICATION - OCEANS
AGRICULTURE - FARMING FOR OUR FUTURE
ANTHROPOCENE - GEOLOGICAL EPOCH
BERLIN, 6TH CLIMATE CHANGE CONFERENCE
BIO FUELS - FROM CROPS & OCEAN FLORA
CALIFORNIA AIR RESOURCES BOARD - CARB
CHANGE - THE HARDEST THING OF ALL
CIRCULAR ECONOMY - RESTRAINT
CLIMATE CHANGE - ACT 2006 CLIMATE CHANGE & SUSTAINABLE ENERGY
- ACTS 2008, TARGET AMENDMENTS 2050 ORDER
- THE FACTS
COAL - FOSSIL FUEL
CONFERENCES OF THE PARTIES - UNITED NATIONS COP
CONSULTANCY - LOW COST EV INFRASTRUCTURE ACCELERATION
DESERTIFICATION - SOIL DEGRADATION TURNING AGRICULTURAL LAND TO DESERTS
- COP 1, COP 2, COP 3, COP 4, COP 5, COP 6, COP 7, COP 8
- COP 9, COP 10, COP 11, COP 12, COP 13, COP 14
DIESEL - FOSSIL FUEL FOR TRUCKS, TRACTORS AND FISHING BOATS
ECONOMICS - CIRCULAR
ELECTIONS - LOCAL UK 2019
ELECTRIC VEHICLES - ECONOMICS
ELIZABETH SWANN - CHALLENGER WORLD RECORD CIRCUMNAVIGATION - SPECIFICATIONS - SUNSHINE ROUTE
ENERGY SECURITY - EUROPEAN THREATS - SHORT TERM - LONG TERM - FUTURE WORLD ENERGY, ABU DHABI 2020
EVENTS -
EXTINCTION REBELLION - ROGER HALLUM NOT GUILTY MAY 2019
FOSSIL FUELS - COAL, NATURAL GAS & OIL
FUSION - HYDROGEN ATOMIC ENERGY
G20 - GROUP OF TWENTY MOST POLLUTING COUNTRIES
GEOTHERMAL - HEAT ENERGY
GRETA THUNBERG - SWEDISH ACTIVIST
HORIZON 2020 - DECARBONISING LONG DISTANCE SHIPPING, (CALL OPENS) SEPTEMBER 2019
- MANUAL FOR PARTICIPANTS, MANAGEMENT GUIDANCE
- SMART GREEN TRANSPORT BRIEFING BROKERAGE EVENT, 7 OCTOBER 2019 (CARS)
- UK H2020 NATIONAL POINTS OF CONTACT
HOUSING - SUSTAINABLE BUILDINGS
HUMANITARIAN AID - MOBILE POWER FOR REFUGEE RELIEF
IMO - INTERNATIONAL MARITIME ORGANIZATION
IPCC - INTERGOVERNMENTAL PANEL ON CLIMATE CHANGE (UNITED NATIONS)
KEROSENE - AVIATION FUEL
METHANE -
MOBILE RENEWABLE ENERGY - FOR THIRD WORLD COUNTRIES AND EMERGENCIES
OZONE -
PLANETSOLAR - IMMO STROEHER, RAPHAEL DOMJAN
POLICIES - THAT PROMOTE GLOBAL WARMING
- THAT REDUCE GLOBAL WARMING
POLITICS - LOCAL POLITICS & POWER CORRUPTION
POPULATION - WORLD GROWTH
PROTESTS -
RANGE ANXIETY - FEAR OF EV'S WHERE NO SERVICE INFRASTRUCTURE EXISTS
RENEWABLE ENERGY - 100+ COMPANIES A - Z INDEX
ROGER HALLAM - EXTINCTION REBELLION
SECURITY - ENERGY - SHORT TERM - LONG TERM
SLAVERY - FINANCIAL & GLOBAL WARMING
SOLAR POWER - PHOTOVOLTAIC AND HEAT CONCENTRATORS
TRANSPORT - FROM COAL TO PETROL TO EV'S
TRUST - CLIMATE CHANGE
TU DELFT - SOLAR BOAT OFFSHORE RACE @ MONACO JULY 2019
UNITED NATIONS - CONVENTION TO COMBAT DESERTIFICATION
- CONFERENCES OF THE PARTIES COPS
- GENERAL ASSEMBLY SEPTEMBER 2019
- ACTION PORTFOLIOS TO REDUCE GREENHOUSE GASES - FINANCE, ENERGY, INDUSTRY, NATURE, CITIES
- ADAPTATION , MITIGATION, YOUTH, POLITICS
WAVE & TIDAL - POWER GENERATION
WIND POWER - TURBINES & WINDMILLS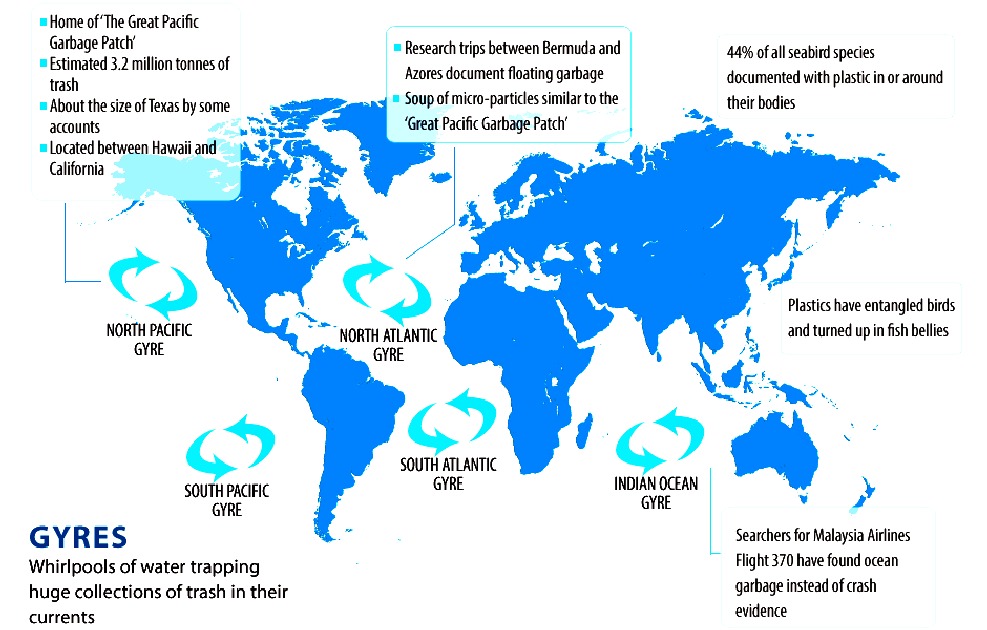 BUILD UP - Plastic has accumulated in five ocean hot spots called gyres, see here in this world map derived from information published by 5 Gyres.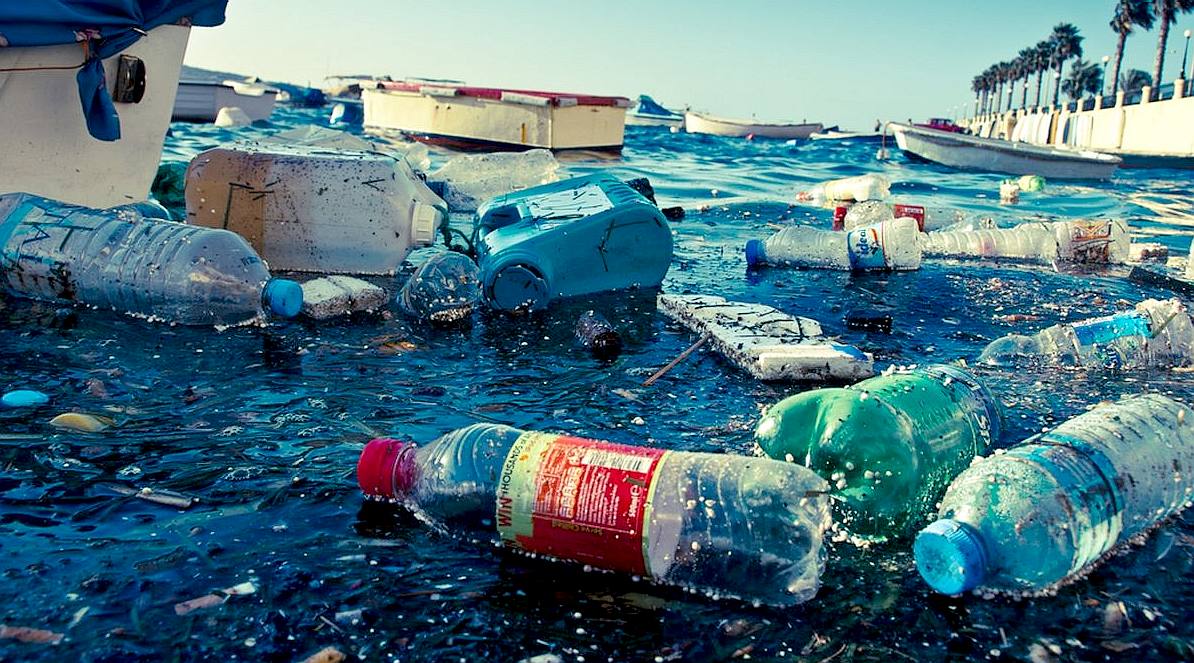 FAST FOOD SLOW DEATH - It's not just fast food, it is our exploitative society that is poisoning the planet, without thought for the consequences. We've been living at artificially low prices at the expense of killing other life on earth. Eat cheap now and suffer later, with health services picking up the tab and costing the taxpayer more than if we'd dealt with ocean dumping up front.
It is possible to turn the tide of plastic into a revenue stream and at the same time reduce climate change - where plastic packaging has a smaller carbon footprint than other packaging mediums.
LINKS & REFERENCE
https://www.theclimatecoalition.org/
https://www.sas.org.uk/our-work/climate-change/
https://en.wikipedia.org/wiki/School_strike_for_climate
https://www.climatechangenews.com/2019/04/11/chile-reveals-venue-climate-champion-cop25-summit/
https://www.independent.co.uk/news/uk/politics/climate-change-environment-emergency-commons-motion-mps-vote-latest-a8895456.html
This website is provided on a free basis as a public information service. copyright © Cleaner Oceans Foundation Ltd (COFL) (Company No: 4674774) 2019. Solar Studios, BN271RF, United Kingdom. COFL is a company without share capital.