ENI - PLASTICS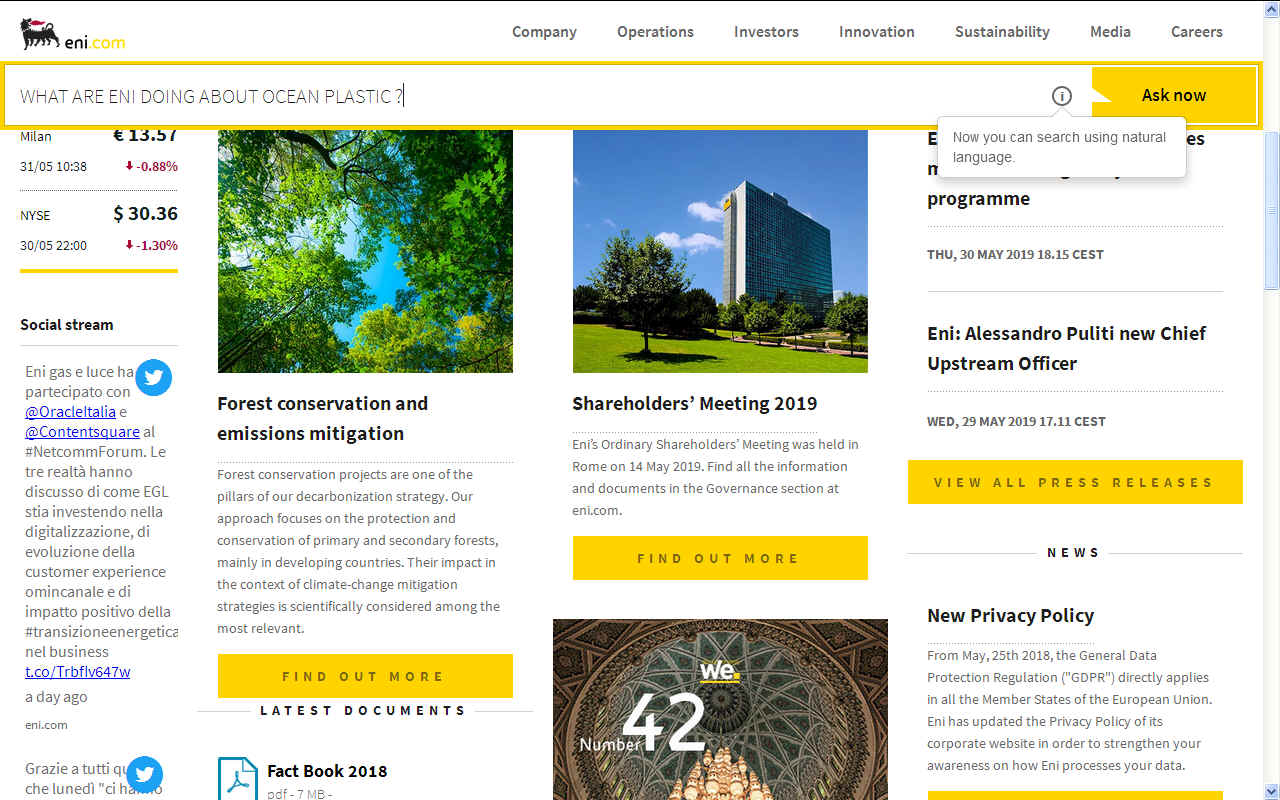 ENI - Global sales: $61.6 billion

Eni S.p.A. (Ente Nazionale Idrocarburi) is an Italian multinational oil and gas company headquartered in Rome. It engages in the exploration, production, and refining of gas and oil, and is one of the major manufacturers of plastics and rubbers.
The company operates in 73 countries across the world and employs over 33,000 people. According to Forbes generated about $61 billion in sales in 2017.2
The name "ENI" is the acronym of "Ente Nazionale Idrocarburi" (National Hydrocarbons Authority). Through the years after its foundation however, it operated in a large number of fields including contracting, nuclear power, energy, mining, chemicals and plastics, refining/extraction and distribution machinery, hospitality industry and even textile industry and news.

Eni constantly ranks among the top 100 on Fortune Global 500 list for largest companies by revenue. In 2016, the company holds the 65th place, a fall of 40 places from the previous year's 25th rank.

In terms of share capitalisation (the market value of shares), Eni is ranked eighth in comparison with the principal companies operating in the same sector: Exxon, Shell, Chevron, Total, BP, ConocoPhillips, Equinor, Anadarko, Apache and Marathon Oil.

As exploration and reserve replacement being major drivers for the company, Eni boosts for production additions in its core oil field areas (North and Sub-Saharan Africa, Venezuela, Barents Sea, Yamal Peninsula, Kazakhstan, Iraq and the Far East). Eni has about 130 exploration and production subsidiaries, such as Eni Norge.

In 2012 Eni reported liquids and gas production for the full year of 1,701 kboe/d, this being calculated assuming a natural gas conversion factor to barrel equivalent, updated to 5,492 cubic feet of gas equal 1 barrel of oil from July 1, 2012.

During 2012 60 new exploratory wells were drilled, as 56 were drilled in 2011 and 47 in 2010. The overall commercial success rate was 40% (40.8% net to Eni) as compared to 42% in 2011 (38.6% net to Eni) and 41% in 2010 (39% net to Eni). In 2012 351 development wells were drilled as well, as 407 in 2011 and 399 in 2010.
Since 2012 Eni has been selling off refining and marketing assets it owned in eastern Europe in order to increase profitability. By 2013 Eni already reduced its refining capacity by 13 percent. In May 2014 Eni agreed to sell their 32.5% share in Česká rafinerská a.s. (CRC), a refining company in Czech Republic, to MOL Group of Hungary.

In February 2014, ENI discovered oil at its DRC offshore block.

In June 2014 the company signed an agreement with Sasol to acquire a 40% interest in a permit to explore 82,000-km2 offshore of South Africa's east coast.

In January 2015, Eni in collaboration with Vitol Energy signed a $7 billion contract with the government of Ghana. This agreement was reached in order to produce oil and gas at Cape Three Points in the Western Region of Ghana, in an attempt to enable Ghana to meet its power and energy needs.

In August 2015 Eni announced the discovery of a huge gasfield off the coast of Egypt.

In July 2017, the oil giant accepted responsibility for an oil spill affecting the Fylde coast of Blackpool in the United Kingdom.

In March 2018, Eni reached an agreement with MIT to fund fusion research projects run out of the MIT Plasma Science and Fusion Center (PSFC)'s newly created Laboratory for Innovation in Fusion Technologies (LIFT). The expected investment in these research projects will amount to about $2 million over the following years.


SUSTAINABILITY

According to their webstie ENI is engaged in a wide range of activities that are aimed at promoting the respect of people and their rights, of the environment and, more generally, of the widespread interests of collectivities that reside where eni works.

ENI agrees that to satisfy the world's energy demand, by containing, at the same time, emissions of gases that have an impact on climatic change, is one of the greatest challenges of modern society.

ENI invests in scientific research with the aim to develop new technologies for the reduction of emissions that alter the climate and a more efficient and sustainable production of energy, though no details are provided. eni undertakes to reduce greenhouse gas, improving plant efficiency and increasing the use of fuel that contains less carbon.

ENI promotes a conscious and sustainable use of energy, through internal and external information and education campaigns, and by inserting sustainability criteria, when selecting and evaluates its suppliers.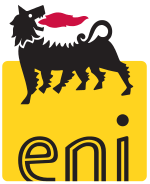 CONTACT ENI

Registered Head Office

Piazzale Enrico Mattei
1 00144 Rome, Italy

Tel.: +39 06 598 21
Fax: +39 06 598 22141

Branches

Via Emilia, 1
&
Piazza Ezio Vanoni, 1
20097 San Donato Milanese, Milan, Italy


DIRECTORS

The Board of Directors is comprised as follows as of January 2019:

Emma Marcegaglia, Chairman of Eni S.p.a.
Claudio Descalzi, current CEO of Eni
Andrea Gemma, law professor at Roma Tre University
Pietro Guindani, former CEO and CFO of Vodafone Italy
Karina Litvack, former Director of Ethics and Corporate Governance for F&C Asset Management
Alessandro Lorenzi, former Vice President of Planning and Control at Ferrero SpA, former CFO of Coin Group, former CCO for Lavazza
Diva Moriani, current CEO of KME Vorstand
Fabrizio Pagani, current Secretary of Technology for Ministry of Economy and Finance (Italy), former OECD senior advisor and head of G8/G20 office
Domenico Livio Trombone
| | | |
| --- | --- | --- |
| COMPANY A - Z | EMPLOYEES | $ BILLIONS |
| - | - | - |
| | 17,300 | 3.3 |
| | - | - |
| BASF: | 39,000 | 63.7 |
| | - | - |
| Borouge (Abu Dhabi Polymers Co Ltd): | 6,500 | 7.2 |
| | - | - |
| ChevronPhillips Chemical: | 5,000 | 13.4 |
| CNPC:( China National Petroleum Corp): | 1,470,190 | 326.0 |
| | 14,000 | 49.0 |
| | - | - |
| ENI S.p.A. Ente Nazionale Idrocarburi: | 33,000 | 61.6 |
| | 75,600 | 290.0 |
| | 2,800 | 5.0 |
| INEOS (Ineos Group AG): | 19,000 | 60.0 |
| | 16,700 | 7.9 |
| | 14,000 | 17.8 |
| | 13,000 | 33.0 |
| | - | - |
| Reliance Industries Ltd: | - | - |
| | - | - |
| | - | - |
| SABIC: (Saudi Arabia Basic Industries Corp) | 40,000 | 35.4 |
| | 249,000 | 314.4 |
| | - | - |
| | - | - |
We cannot do without plastics in our modern society. It is incredibly versatile, extending the capabilities of mankind. But plastic is getting bad press from a lack of recycling efficiency in many countries where significant quantities are being flushed out to sea via rivers and other coastal dumping.
There is nothing wrong with plastic if it is disposed of carefully. Oil derived plastics are a finite resource and non-renewable demanding special attention, as with the changeover from burning fossil fuels to renewables.
This gives us another good reason to develop a system for making the best use of plastic, and this includes recycling it way more effectively than before. We cannot afford to waste plastic that is in our oceans, and we are talking about at least 8 million tons a year of the stuff going out to sea.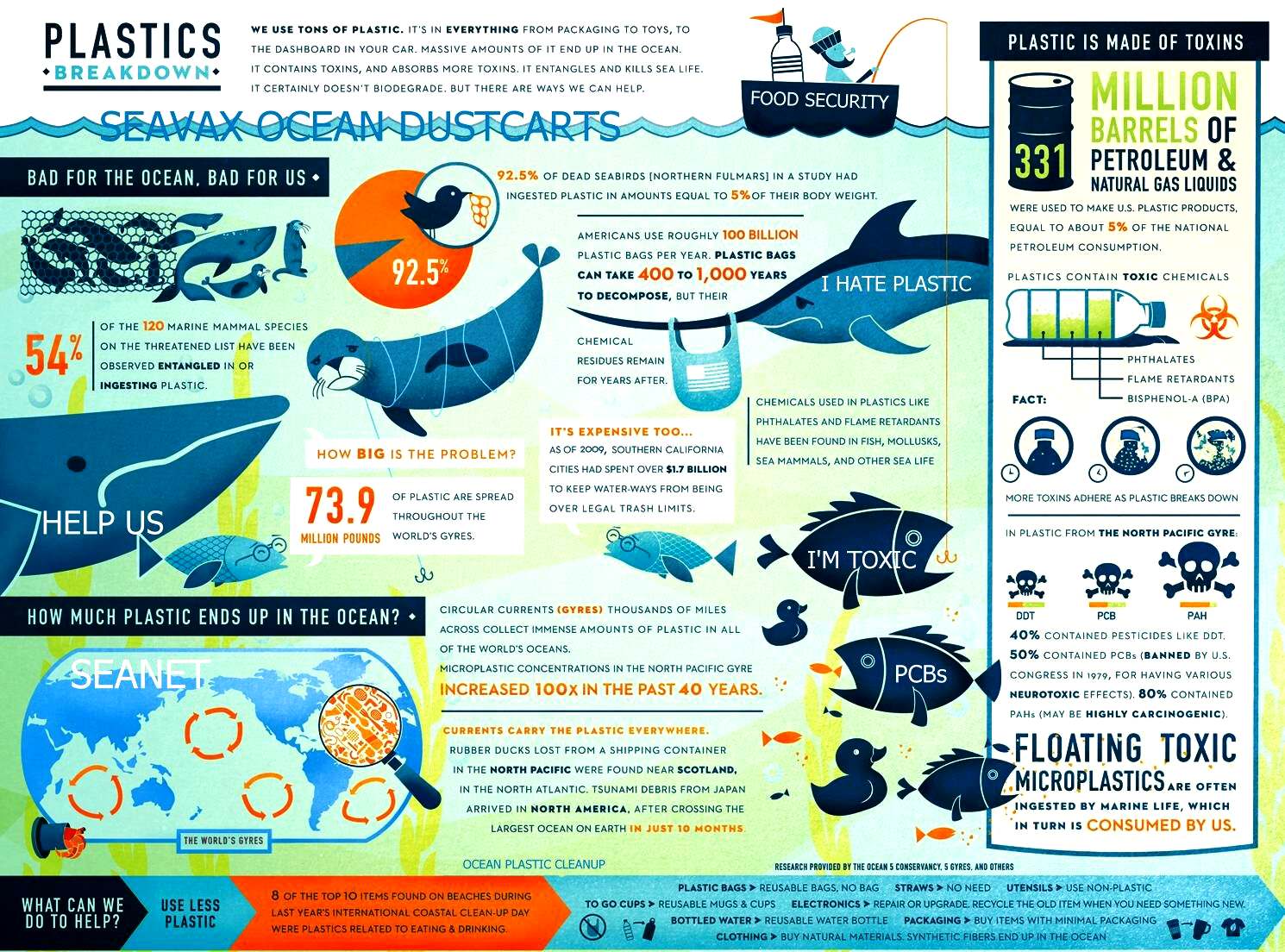 FAST FOOD SLOW DEATH - It's not just fast food, it is our exploitative society that is poisoning the planet, without thought for the consequences. We've been living at artificially low prices at the expense of killing other life on earth. Eat cheap now and suffer expensively later, with health services picking up the tab and costing the taxpayer more than if we'd dealt with ocean dumping up front. We are talking here about the consequences of eating toxic fish. Technically, it is possible to remove plastic from seawater. There are two projects currently trying to achieve this, the Ocean Cleanup Projects of Boyan Slat and his giant floating booms, and the Cleaner Ocean Foundation and SeaVax.
It's easy to dismiss plastics as cheap and nasty materials that wreck the planet, but if you look around you, the reality is that we depend on it. If you want cars, toys, replacement body parts, medical adhesives, paints, computers, water pipes, fiber-optic cables, and a million other things, you'll need plastics as well.
If you think we struggle to live with plastics, try imagining for a moment how we'd live without them. Plastic is pretty fantastic. We just need to be smarter and more sensible about how we make it, use it, and recycle it when we're done with it.
Most plastics are synthetic, they'd never spontaneously appear in the natural world and they're still a relatively new technology, so animals and other organisms haven't really had chance to evolve so they can feed on them or break them down.
Since a lot of the plastic items we use are meant to be low-cost and disposable, we create an awful lot of plastic trash. Put these two things together and you get problems like the Great Pacific Garbage Patch, a giant "lake" of floating plastic in the middle of the North Pacific Ocean made from things like waste plastic bottles.
How can we solve horrible problems like this? One solution is better public education. If people are aware of the problem, they might think twice about littering the environment or maybe they'll choose to buy things that use less plastic packaging.
Another solution is to recycle more plastic, but that also involves better public education, and it presents practical problems too (the need to sort plastics so they can be recycled effectively without contamination). A third solution is to develop bioplastics and biodegradable plastics that can break down more quickly in the environment.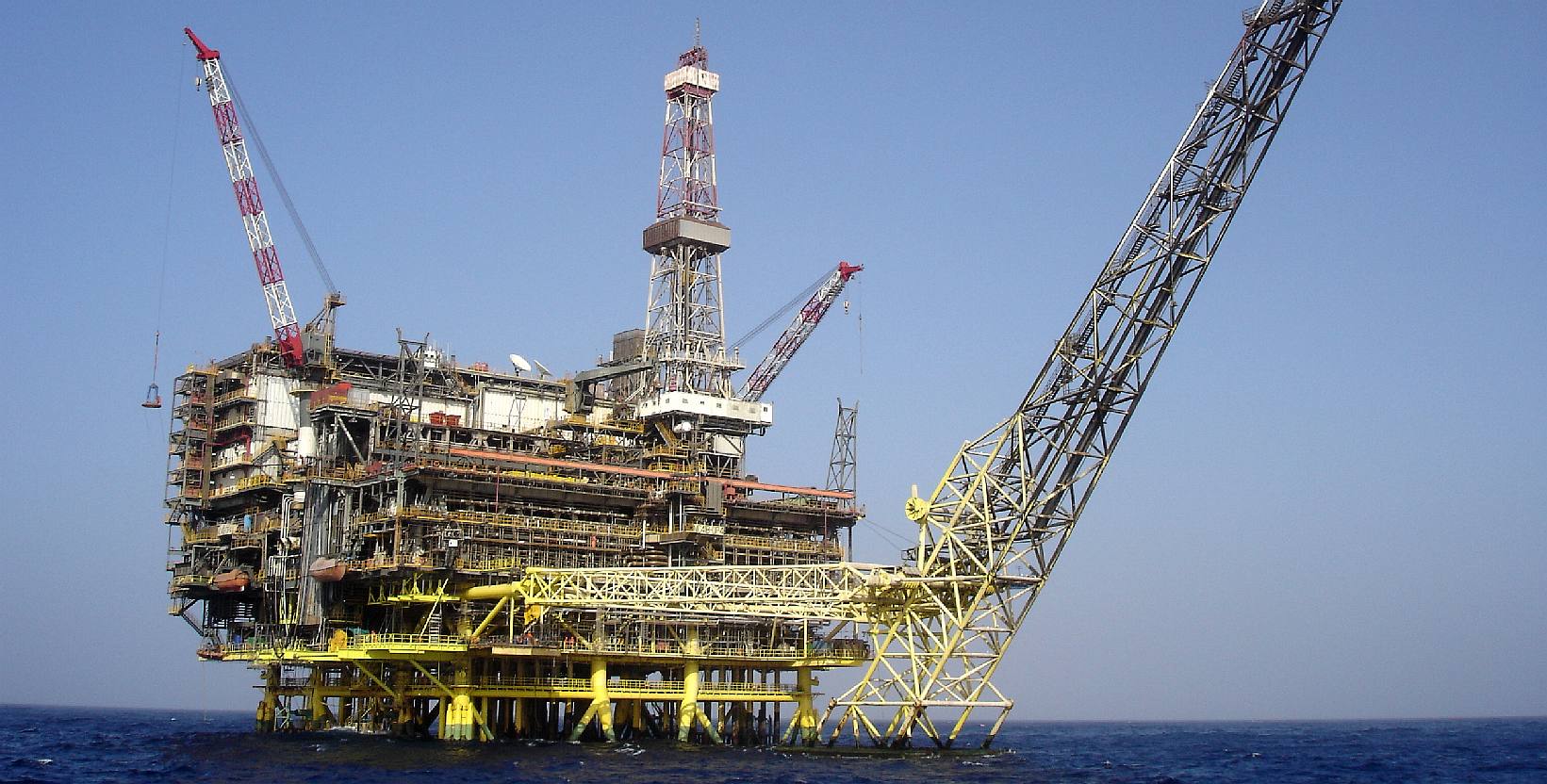 LINKS & REFERENCE
https://www.eni.com/en_IT/home.page#
https://en.wikipedia.org/wiki/Eni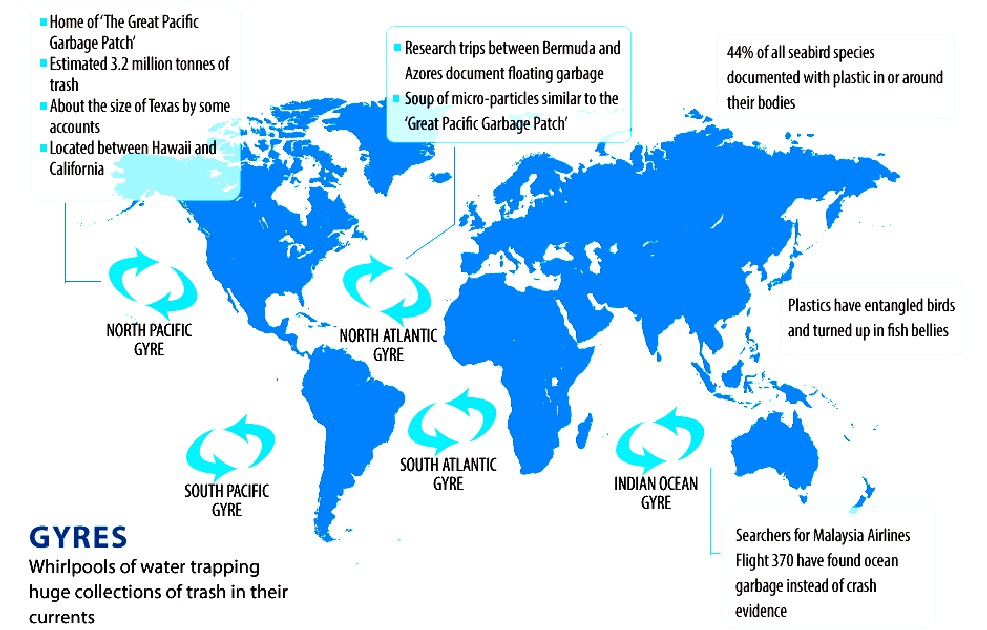 BUILD UP - Plastic has accumulated in five ocean hot spots called gyres, see here in this world map derived from information published by 5 Gyres. All that plastic just floating around is a huge waste of resources in a sustainable sense, where we should be aiming for a circular economy.
RECYCLING TECHNOLOGY - Autonomous river and sea cleaning machines are on the horizon with energy harvesting from nature under development in 2019 - a 12m craft planned for construction in 2020 - with filtration scheduled to be added in 2021. Collaborative research with producers and end users is welcomed, aiming for sustainability in a circular economy.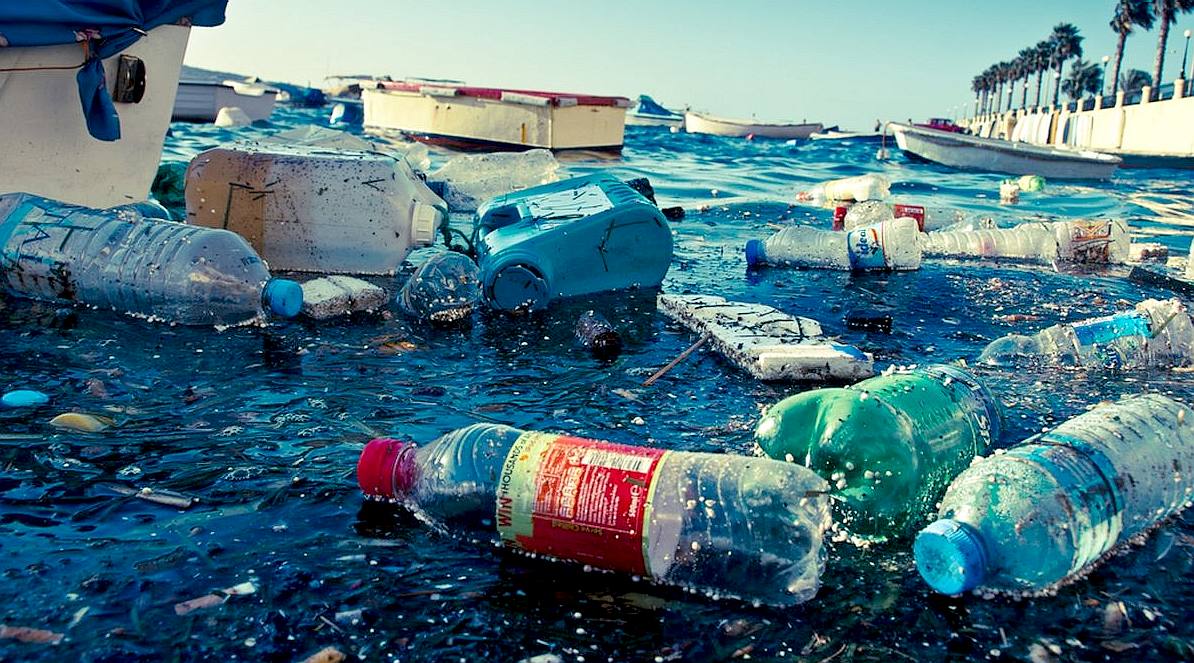 ABS - BIOMAGNIFICATION - CANCER - CARRIER BAGS - COTTON BUDS - DDT - FISHING NETS - HEAVY METALS - MARINE LITTER
MICROBEADS - MICRO PLASTICS - NYLON - PACKAGING - PCBS - PET - PETROLEUM - PLASTICS - POLYCARBONATE - POLYOLEFINS
POLYPROPYLENE - POLYSTYRENE - POLYTHENE - POPS - PVC - SHOES - SINGLE USE - SOUP - STRAWS - WATER
This website is provided on a free basis as a public information service. copyright © Cleaner Oceans Foundation Ltd (COFL) (Company No: 4674774) 2019. Solar Studios, BN271RF, United Kingdom. COFL is a company without share capital.