BOREALIS AG - PLASTICS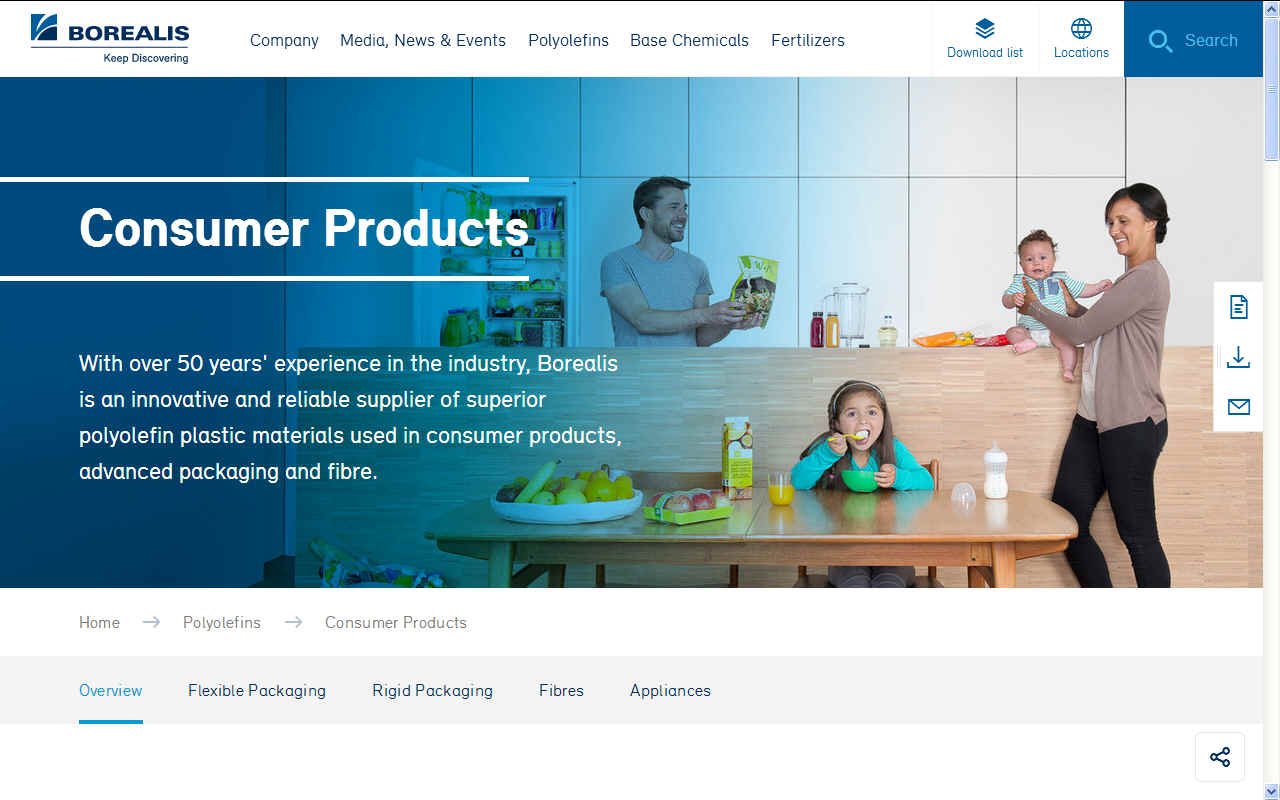 For more than 25 years Borealis has been a leading provider of polyolefins, base chemicals, and fertilizers.

Borealis developed from its early roots in Scandinavia to become a global enterprise. According to their website they have operations on five continents – and major growth projects on three. Borealis and their 6,800 employees strive to create added value for their communities and society as a whole.

Mubadala, through its holding company, owns 64% of the company, with the remaining 36% belonging to OMV, an international, integrated oil and gas company based in Vienna. Borealis provides services and products to customers around the world in collaboration with Borouge, a joint venture with the Abu Dhabi National Oil Company (ADNOC).
CONSUMER PACKAGING

Superior and proprietary Borealis technologies make advanced applications possible in flexible packaging (including lamination film, shrink and protection film, stand-up pouches, food packaging); rigid packaging (caps and closures, bottles, thin wall and transport packaging); and non-woven and technical fibres (filtration systems, hygiene products, technical textiles).

These value-added packaging and fibre innovations play a role in safeguarding the quality and safety of consumer and industrial products, but also fulfill demand for enhanced functionality and convenience. Plastic food packaging, for example, helps protect and preserve food from farm to fork.
Spoilage is avoided thanks to efficient filling systems and leak-resistant packaging. Food stays fresher longer, and less must be thrown away. Consumers have a wider range of choices when it comes to convenient and appealing packaging formats.

White goods (from washing machines to refrigerators and air conditioning units) and small appliances (from toasters to power tools) are made more robust yet lighter, more energy efficient yet visually appealing, thanks to Borealis' advanced polypropylene (PP) solutions.

AUTOMOTIVE

When it comes to cars, Borealis' polyolefin plastic materials are used in a wide range of exterior, interior, and under-the-bonnet applications. These include bumpers, body panels, trims, dashboards, door claddings, climate control and cooling systems, air intake manifolds and battery cases.

Proprietary Borealis technologies offer ideal replacement solutions for conventional materials like metal, rubber and engineering polymers. Borealis material solutions help facilitate lightweight construction and thus play an important role in enhancing energy efficiency.
Over the lifespan of an automotive application like a bumper, for instance, eight kilogrammes of carbon emissions can be avoided by the use of one kilogramme (kg) of polypropylene (PP).

Borealis grades with post-consumer recycled (PCR) plastics content meet growing industry and end-user demand for high quality materials that make better use of natural resources. Combining PCR and virgin material to produce high-end grades of consistent quality translates into less resource waste.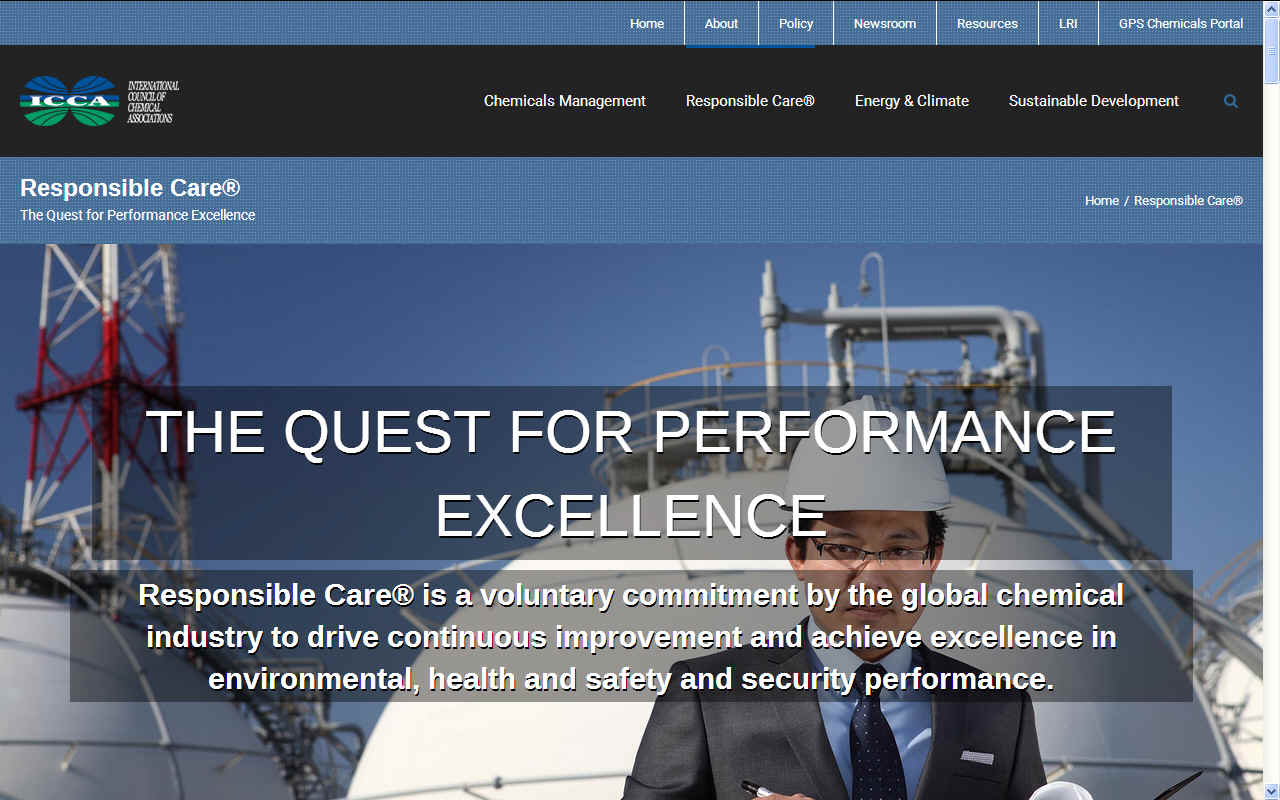 CORPORATE RESPONSIBILITY

With reference to their websites, responsibility is rooted in Borealis' company values and has always underpinned how the company does business. Borealis recognises this responsibility to protect the health and safety of its employees and to offer them job security, to conduct business ethically, and to ensure production processes and products are safe.
A business imperative

Business is affected by complex social, environmental and economic challenges, including new and more stringent regulations and taxes, and political and economic instability. As a business, Borealis needs to sustainably manage limited resources such as feedstock and energy, as well as controlling its emissions and preventing pollution. Borealis believes that improving its sustainability performance will enable it to be more efficient, reduce costs, mitigate long-term business risks and protect its license to operate.

Borealis is a signatory to the chemical industry's 'Responsible Care® Global Charter' global voluntary initiative, Borealis drives for continuous improvement in health, safety and environmental performance, together with open and transparent communication with key stakeholders.
Borealis believes that businesses can only grow sustainably in a healthy environment and a stable society.

Borealis' prosperity is closely aligned with the progress of the communities in which it operates. Building good and trusting relationships with local communities through social engagement is therefore a core element of Borealis' sustainability strategy and the company established the Borealis Social Fund, to put this commitment into action. To maximise its impact, Borealis concentrates its social engagement on three areas:

SDG 4 - Education & Social Integration
SDG 6 - Water & Sanitation
SDG14 - Life below water (Waste & Resource Efficiency)

By selecting these three core areas, Borealis' Corporate Social Responsibility (CSR) activities contribute to the following United Nations (UN) sustainable development goals (SDGs).
CONTACT BOREALIS

Head Office
Borealis AG
Wagramer Strasse 17–19
A-1220 Vienna, Austria
Tel. +43 1 22 400 300
Fax +43 1 22 400 333
www.borealisgroup.com
info@borealisgroup.com
| | | |
| --- | --- | --- |
| COMPANY A - Z | EMPLOYEES | $ BILLIONS |
| - | - | - |
| | 17,300 | 3.3 |
| | 20,000 | 8.8 |
| BASF: | 39,000 | 63.7 |
| | 6,800 | 9.9 |
| Borouge (Abu Dhabi Polymers Co Ltd): | 6,500 | 7.2 |
| | - | - |
| ChevronPhillips Chemical: | 5,000 | 13.4 |
| CNPC:( China National Petroleum Corp): | 1,470,190 | 326.0 |
| | 14,000 | 49.0 |
| | - | - |
| ENI S.p.A. Ente Nazionale Idrocarburi: | 33,000 | 61.6 |
| | 75,600 | 290.0 |
| | 2,800 | 5.0 |
| INEOS (Ineos Group AG): | 19,000 | 60.0 |
| | 16,700 | 7.9 |
| | 14,000 | 17.8 |
| | 13,000 | 33.0 |
| | - | - |
| Reliance Industries Ltd: | - | - |
| | - | - |
| | - | - |
| SABIC: (Saudi Arabia Basic Industries Corp) | 40,000 | 35.4 |
| | 249,000 | 314.4 |
| | - | - |
| | - | - |
We cannot do without plastics in our modern society. They are incredibly versatile, extending the capabilities of mankind. But plastic is getting bad press from a lack of recycling efficiency in many countries where significant quantities are being flushed out to sea via rivers and other coastal dumping.
There is nothing wrong with plastic if it is disposed of carefully. Oil derived plastics are a finite resource and non-renewable demanding special attention, as with the changeover from burning fossil fuels to renewables.
This gives us another good reason to develop a system for making the best use of plastic, and this includes recycling it way more effectively than before. We cannot afford to waste plastic that is in our oceans, and we are talking about at least 8 million tons a year of the stuff going out to sea.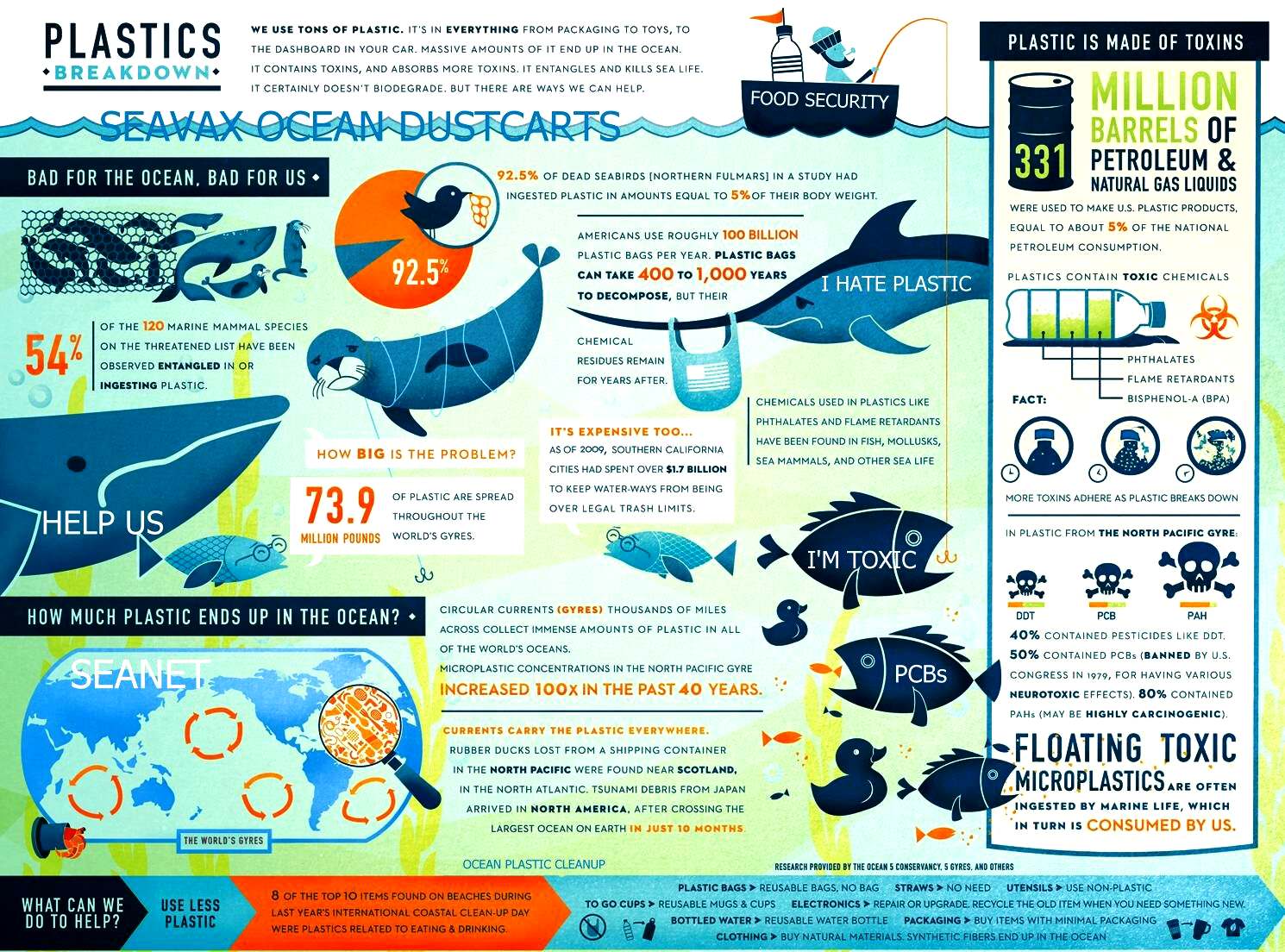 FAST FOOD SLOW DEATH - It's not just fast food, it is our exploitative society that is poisoning the planet, without thought for the consequences. We've been living at artificially low prices at the expense of killing other life on earth. Eat cheap now and suffer expensively later, with health services picking up the tab and costing the taxpayer more than if we'd dealt with ocean dumping up front. We are talking here about the consequences of eating toxic fish. Technically, it is possible to remove plastic from seawater. There are two projects currently trying to achieve this, the Ocean Cleanup Projects of Boyan Slat and his giant floating booms, and the Cleaner Ocean Foundation and SeaVax.
It's easy to dismiss plastics as cheap and nasty materials that wreck the planet, but if you look around you, the reality is that we depend on it. If you want cars, toys, replacement body parts, medical adhesives, paints, computers, water pipes, fiber-optic cables, and a million other things, you'll need plastics as well.
If you think we struggle to live with plastics, try imagining for a moment how we'd live without them. Plastic is pretty fantastic. We just need to be smarter and more sensible about how we make it, use it, and recycle it when we're done with it.
Most plastics are synthetic, they'd never spontaneously appear in the natural world and they're still a relatively new technology, so animals and other organisms haven't really had chance to evolve so they can feed on them or break them down.
Since a lot of the plastic items we use are meant to be low-cost and disposable, we create an awful lot of plastic trash. Put these two things together and you get problems like the Great Pacific Garbage Patch, a giant "lake" of floating plastic in the middle of the North Pacific Ocean made from things like waste plastic bottles.
How can we solve horrible problems like this? One solution is better public education. If people are aware of the problem, they might think twice about littering the environment or maybe they'll choose to buy things that use less plastic packaging.
Another solution is to recycle more plastic, but that also involves better public education, and it presents practical problems too (the need to sort plastics so they can be recycled effectively without contamination). A third solution is to develop bioplastics and biodegradable plastics that can break down more quickly in the environment.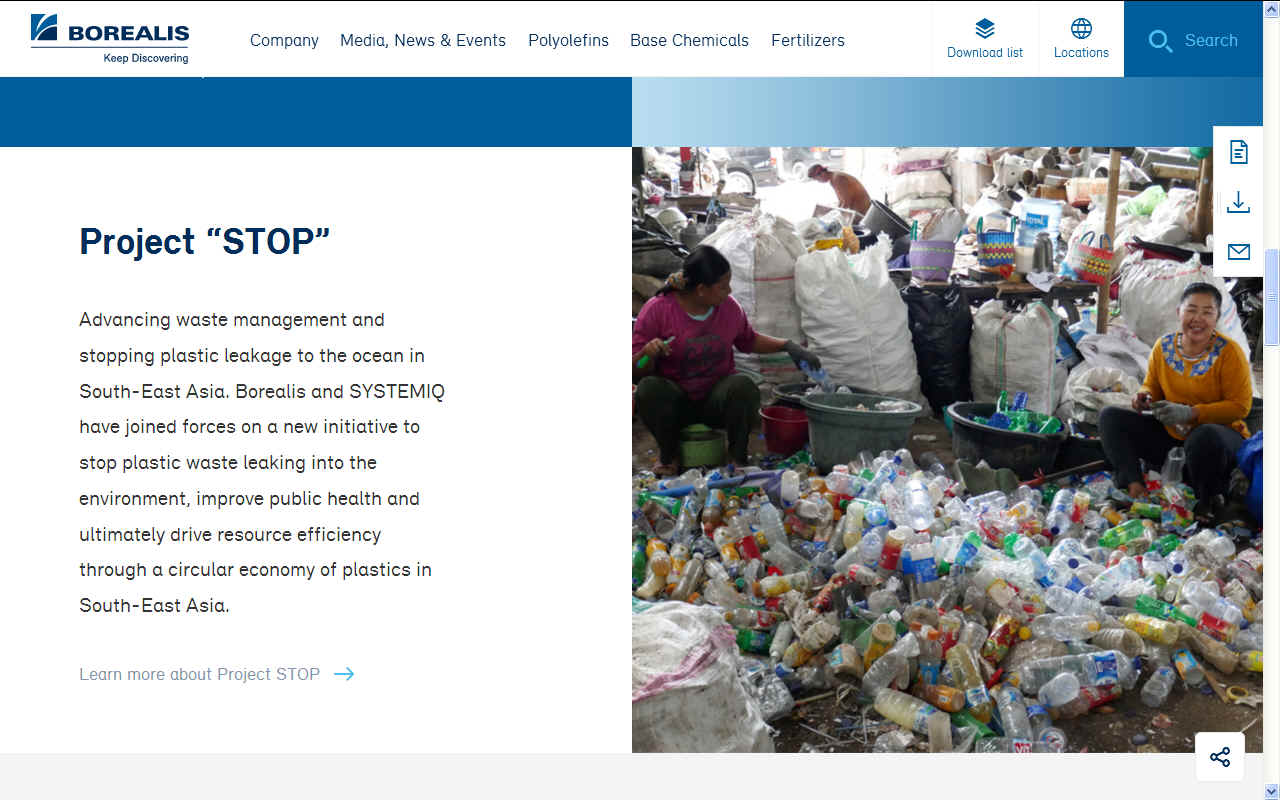 PROJECT STOP - Advancing waste management and stopping plastic leakage to the ocean in South-East Asia. Borealis and Systemiq and joined forces on a new initiative to stop plastic waste leaking into the environment, improve public health and ultimately drive resource efficiency through a circular economy of plastics in SE Asia.

LINKS & REFERENCE
https://www.icca-chem.org/responsible-care/
https://www.borealisgroup.com
http://www.polymerdatabase.com/Polymer%20Brands/Plastic%20Manufacturers.html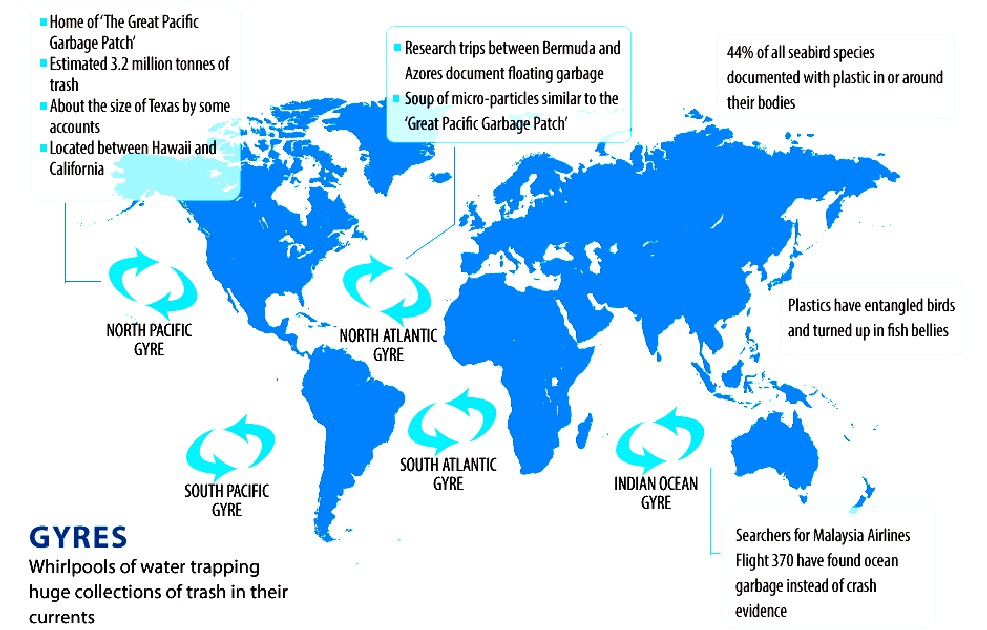 BUILD UP - Plastic has accumulated in five ocean hot spots called gyres, see here in this world map derived from information published by 5 Gyres. All that plastic just floating around is a huge waste of resources in a sustainable sense, where we should be aiming for a circular economy.
ABS - BIOMAGNIFICATION - CANCER - CARRIER BAGS - COTTON BUDS - DDT - FISHING NETS - HEAVY METALS - MARINE LITTER
MICROBEADS - MICRO PLASTICS - NYLON - PACKAGING - PCBS - PET - PETROLEUM - PLASTICS - POLYCARBONATE - POLYOLEFINS
POLYPROPYLENE - POLYSTYRENE - POLYTHENE - POPS - PVC - SHOES - SINGLE USE - SOUP - STRAWS - WATER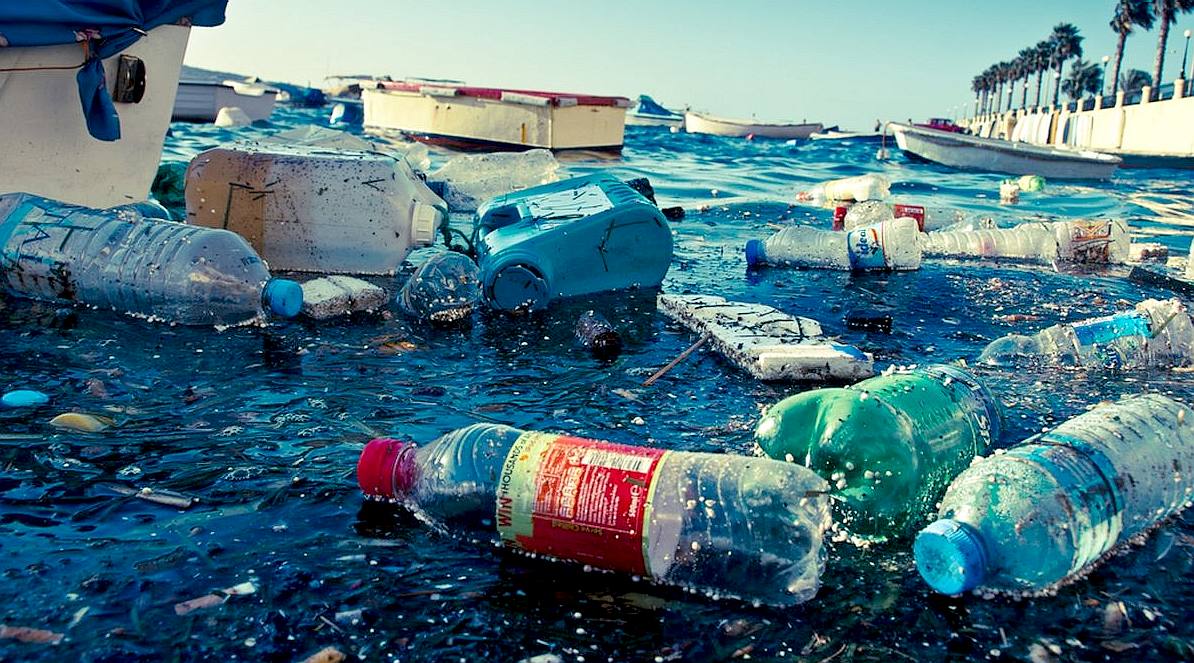 This website is provided on a free basis as a public information service. copyright © Cleaner Oceans Foundation Ltd (COFL) (Company No: 4674774) 2019. Solar Studios, BN271RF, United Kingdom. COFL is a company without share capital.