A study by the University of Exeter, the Leibniz Centre for Tropical Marine Research, the Leibniz Institute for Zoo and Wildlife Research, Jacobs University and Making Oceans Plastic Free – focuses on floating plastic, as sunk waste is difficult or impossible to remove depending on size and location.
The new study analysed the impact of deploying 200 floating tubes, running without downtime for 130 years – from 2020 to 2150. In this scenario, global floating plastic debris would be reduced by 44,900 metric tonnes – just over 5% of the estimated global total by the end of that period. The authors estimate that the amount of plastic reaching the ocean will peak in 2029, and surface plastic will hit more than 860,000 metric tonnes - more than double the current estimated 399,000 - by 2052.
We agree that surface patrols alone will not resolve issue. The real problem is that funding is not available, for the solutions proposed that are already on the table. This is the fault of the UN member nations that will not cough up to clear up. They'd much rather procrastinate, while the clock keeps ticking.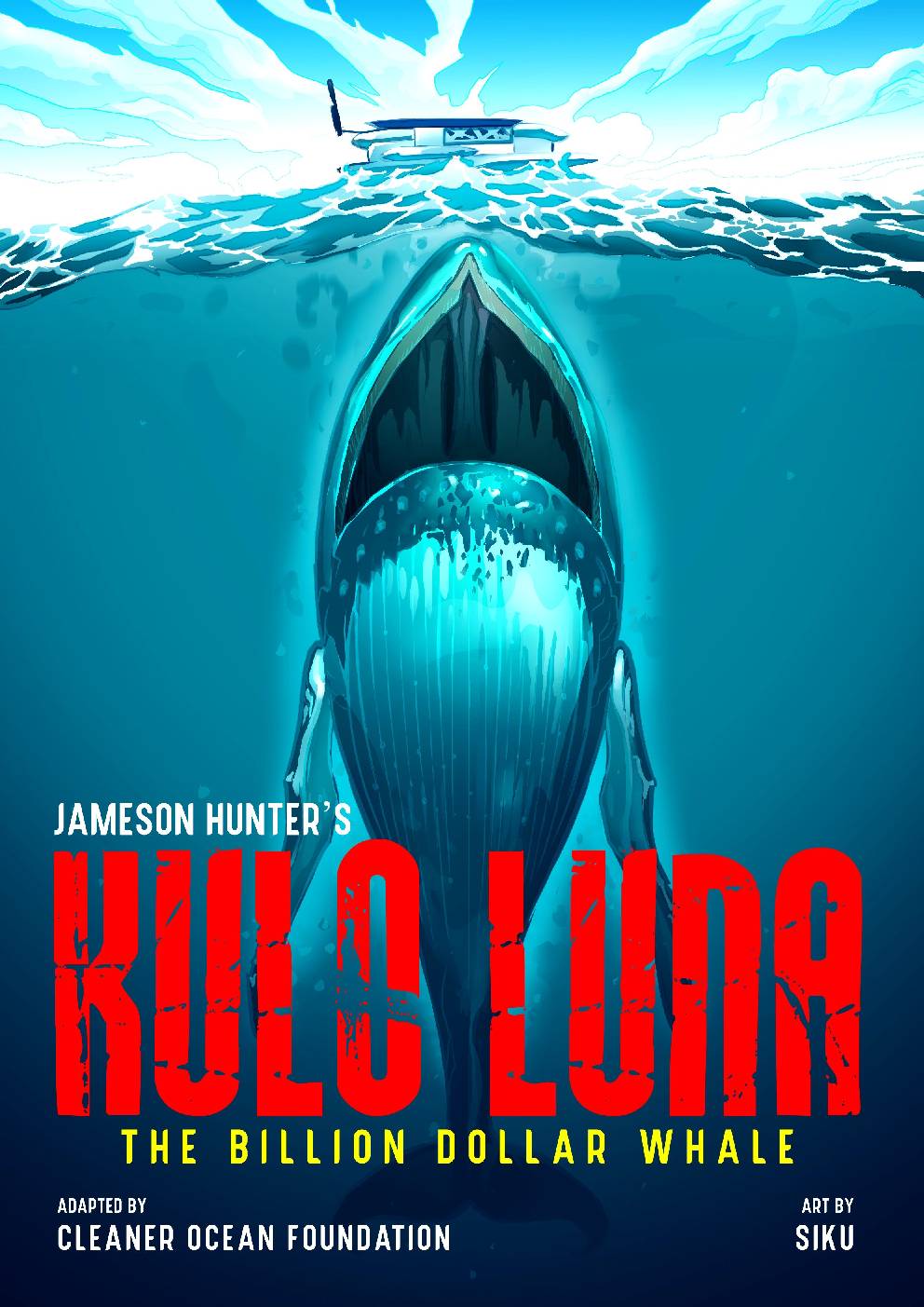 ART TO THE RESCUE - The Cleaner Ocean Foundation could not get funding for SeaVax (after 3 attempts at serious form filling). So, they are combining their ocean awareness ambitions with the production of a graphic novel called Kulo Luna. They are hoping to secure funding for this project, so that any profits might be used to further their research. See how their London based artist created this cover, by clicking on the picture.
HOW DO WE CLEAN UP OCEAN PLASTIC ?
The answer to that is we keep looking for solutions and working at it until we succeed. If we all pull together we can move mountains (of plastic). One solution at a time.
This site is all about the search for ways to keep our oceans clean. This includes improving waste recycling on land, looking for viable alternatives and redesigning packaging and products for a cleaner future. Ultimately, we should be aiming for at least 99% recycling to achieve a sustainable society.
WHERE DO WE START?
We began by cleaning beaches, low tech and effective. Some efforts at cleaning rivers are underway and blue water ocean cleaning (one including rivers and micro plastics) is the subject of three of the featured projects. Plastic that is recovered is being converted to new products reducing the need to make fresh. We must recycle more. We should be aiming for as near to 100% recycling as possible to create a Circular Economy. A circular plastic economy is slowly becoming a reality, coupled with better waste management and reducing unnecessary plastic use.
BE MORE CAREFUL - Although there may be solutions on the horizon, it pays to dispose of your plastic waste responsibly.
"Be the solution, not the pollution."
INDUSTRY
Manufacturers should look to use less single use plastic in packaging wherever practical. Supermarkets should look for alternative packaging if it would not detract from the quality of produce or make them uncompetitive. They might support a plastic-oil circular economy with recycling depositories at their stores. In a climate emergency, growth represents rising temperatures. Industry should be looking for stability.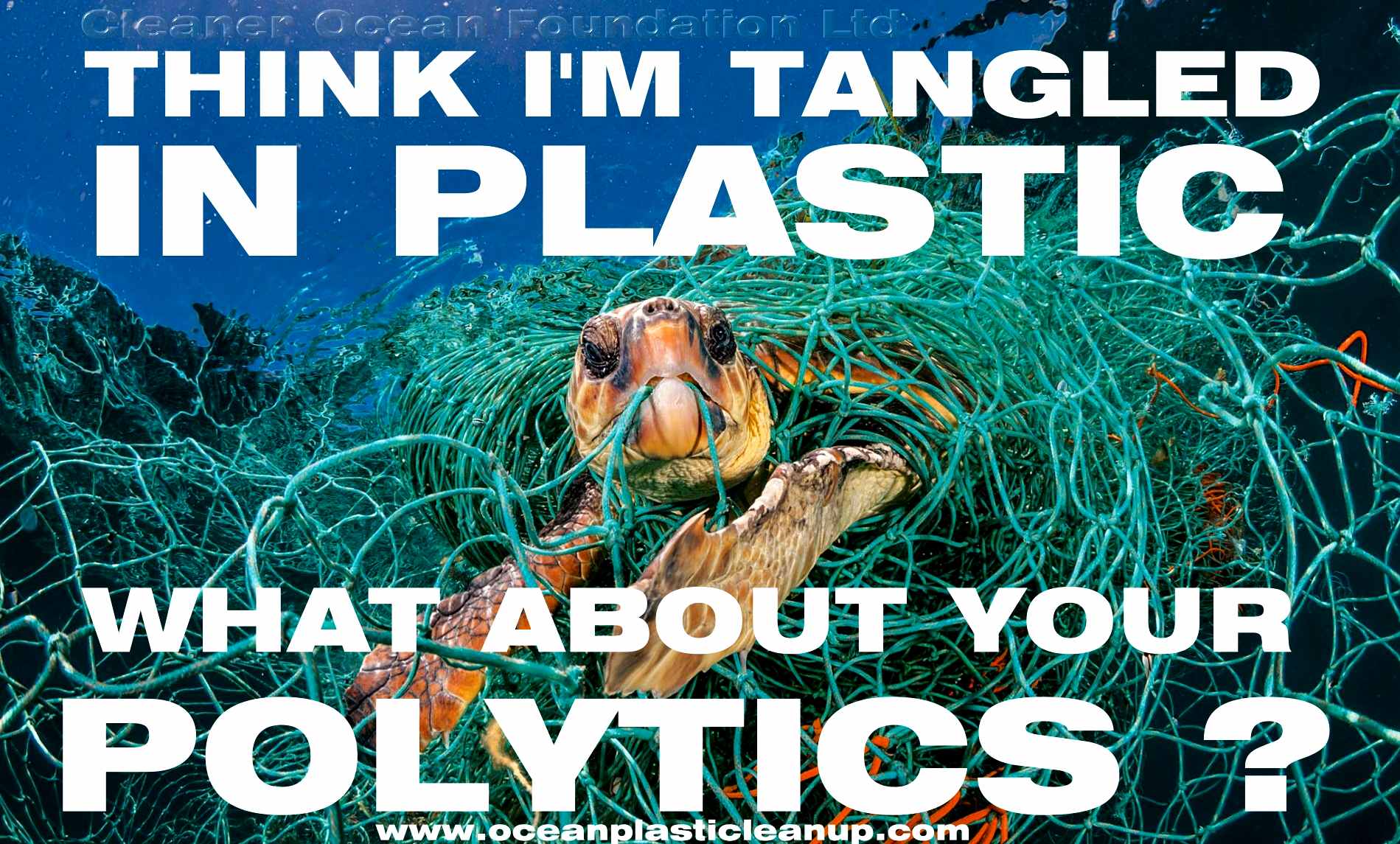 INDIFFERENCE - One or two of the G20 do care about ocean plastic, notably Canada as a member of the G7, but even they do not want to get lumbered with the bill for cleaning up the oceans their country has helped to poison. We suspect, unless the United Nations as a group agrees to direct and positive action. The politics of plastic = Polytics.
SEAVAX 'PILOT' LITTER PICKER - This is a 16 meter version of SeaVax. In these diagrams we are looking through the superstructure from the side of the vessel. [Left] We can see a boom ahead of the cleaning head on the right, guiding marine litter and plastic into the filtration head in surface skim mode, where it is lifted up into the large storage chamber by a conveyor, then carried to a harbour for offloading and treatment. [Right] In this diagram we see the selective filter cleaning head lowered to a depth of 8 meters to deal with deeper historic plastics on riverbeds and other coastal areas.
The vessel is designed to navigate itself to a designated location, with input from human operators, where a dockside container system for convenient recycling allows speedy turnarounds. These cleaning machines may be moored in rivers to collect plastic, a strategy that was proposed in 2016 - hence the A-Z of dirty rivers. Copyright © diagrams 21 & 25 November 2019. All rights reserved, Cleaner Ocean Foundation Ltd.
GOVERNMENTS
Governments might revise their policies, where at present they will not support mass ocean cleaning and do not accept responsibility for their countries dumping waste in the ocean. But it is illegal for ships to dump waste at sea. How then is it legal for countries to dump waste in rivers that ends up in the sea? Countries should be fined for river waste, with the fines going to ocean cleaning projects or services in mitigation.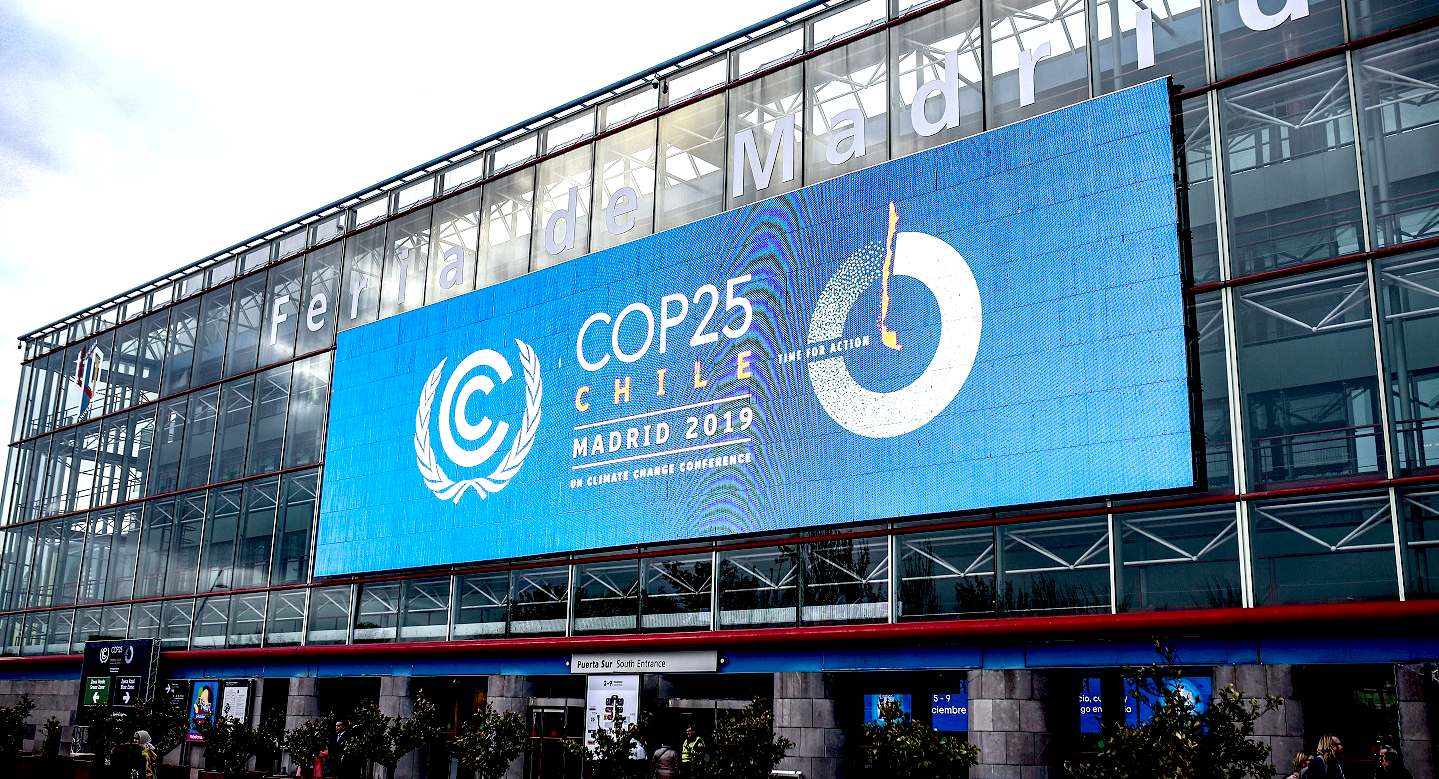 COP FLOP - This was supposed to be a Blue COP, taking into account the ocean as it is affected by climate change. Sadly, the whole affair was a disaster that failed to ramp up commitment from the worst polluters to adequately address the accelerating consequences of global warming.