OCEAN CLEANING PROJECTS - [Left] The Cleaner Ocean Foundation would like to develop this plastic collecting vessel as a not for profit enterprise, though they may need to consider commercial alternatives. [Center] Alex Schulze and Andrew Cooper are moving offshore with their Ocean Plastic Recovery Vessel in 2019. [Right] The Ocean Cleanup Project begun by Boyan Slat in 2012, aims to float 60 giant floating booms to scoop the macro plastic poop in the Pacific Garbage Patch.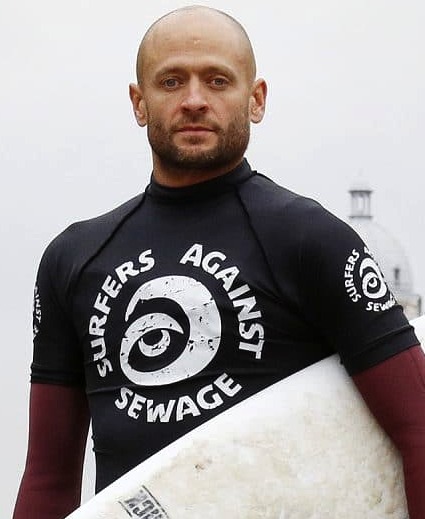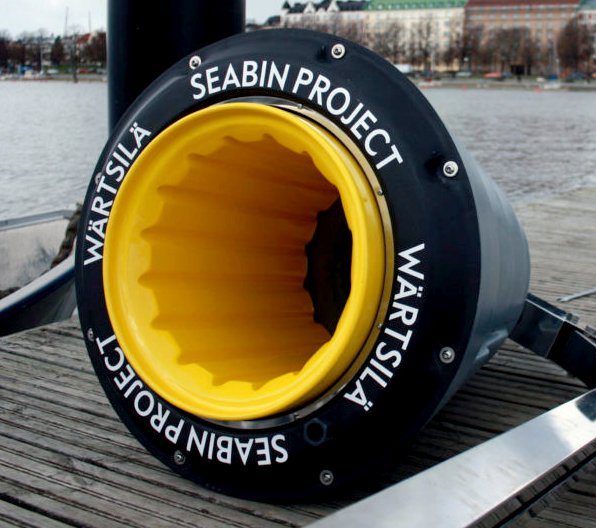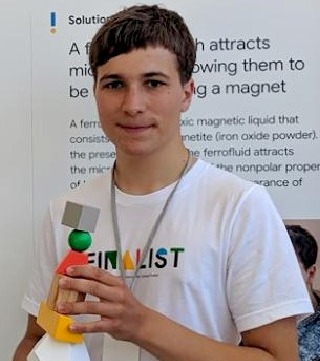 INSHORE CLEANING PROJECTS - [Left] Hugo Tagholm is the chief executive of Surfers Against Sewage, a British charity aimed at improving water quality. [Centre] SeaBin is being installed in marinas all over the world helping stop litter entering the oceans. [Right] 18 year old scientist Fionn Ferreira has a method for extracting microplastics from water using magnetite, winner of a Google science prize in July 2019.

We are all contributing to the escalating plastic problem – mostly unknowingly - almost unavoidably – and we must all work to reduce and control plastic pollution.

HOW DO WE CLEAN UP OCEAN PLASTIC ?

The answer to that is we keep looking for solutions and working at it until we succeed. If we all pull together we can move mountains (of plastic).

One solution at a time.

This site is all about the search for ways to keep our oceans clean.

This includes improving waste recycling on land, looking for viable alternatives and redesigning packaging and products for a cleaner future. Ultimately, we should be aiming for at least 99% recycling to achieve a sustainable society.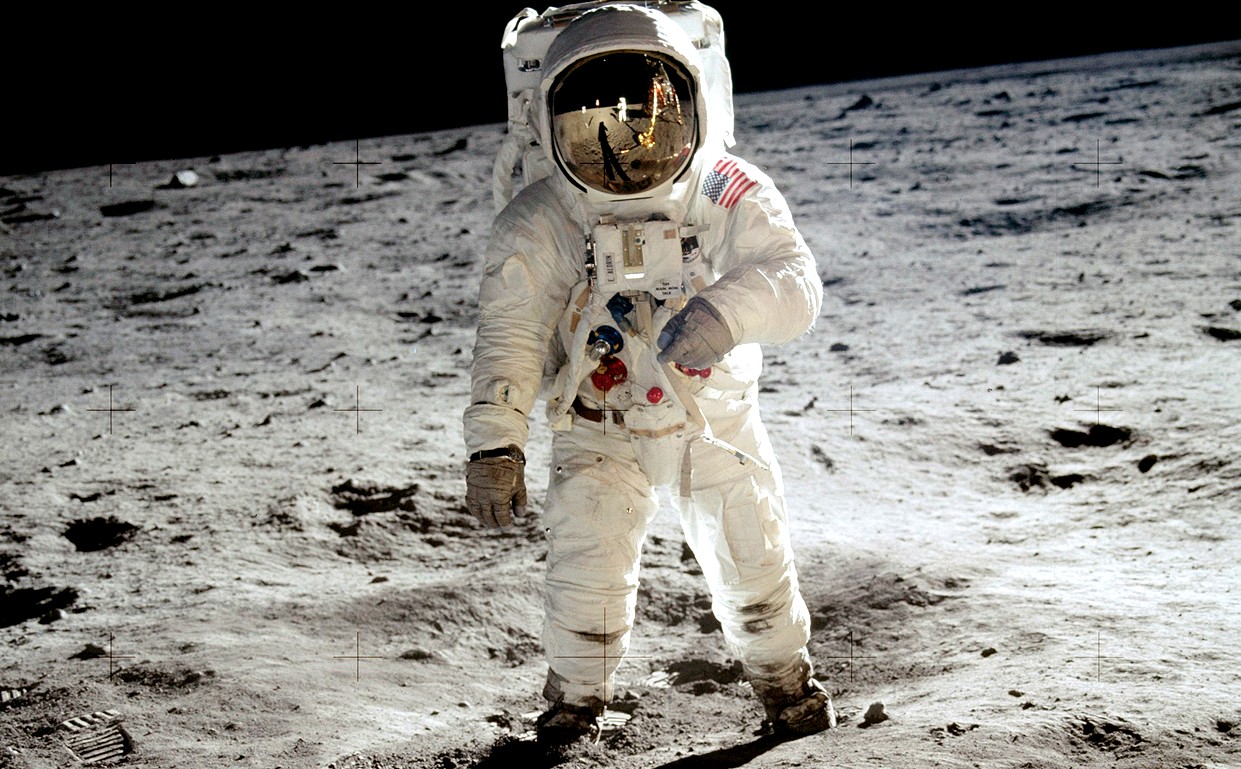 OCEAN PLASTIC - Make no mistake, this is one of the biggest challenges of our time, after climate change and cancer. It is on a par with The Space Race between 1950-1960, the creation of NASA by President Eisenhower, that led to man walking on the Moon, détente with the Soviet Union and an International Space Station, demanding innovation at its highest level, funding to match and peaceful cooperation. Despite the enormity of the challenge, the G20 are leaving it to chance as to ocean conservation. We hope they might develop a conscience.

BETTER PACKAGING BUT POOR RECYCLING - We need plastics to protect our food supplies, but we don't want scenes like this. If we start to work together on the problem we can develop a sustainable plastic cycle, to continue enjoying the benefits of plastic without ensuring that this durable medium does not unduly affect marine life. We need to act now now if we want to prevent more plastic than fish in the sea by 2050.

WHERE DO WE START?

We began by cleaning beaches, low tech and effective. Some efforts at cleaning rivers are underway and blue water ocean cleaning (one including rivers and micro plastics) is the subject of three of the featured projects. Plastic that is recovered is being converted to new products reducing the need to make fresh. We must recycle more. We should be aiming for as near to 100% recycling as possible to create a Circular Economy. A circular plastic economy is slowly becoming a reality, coupled with better waste management and reducing unnecessary plastic use.

GETTING NOTICED - The G20 are now taking steps to reduce single use plastic on land because of peaceful protests and news coverage of the issue of which the BBC Blue Planet II series played a major part. Making a

noise about an issue is essential as a wake up call. or nothing will happen.

INDUSTRY

Manufacturers should look to use less single use plastic in packaging wherever practical. Supermarkets should look for alternative packaging if it would not detract from the quality of produce or make them uncompetitive. They might support a plastic-oil circular economy with recycling depositories at their stores. In a climate emergency, growth represents rising temperatures. Industry should be looking for stability.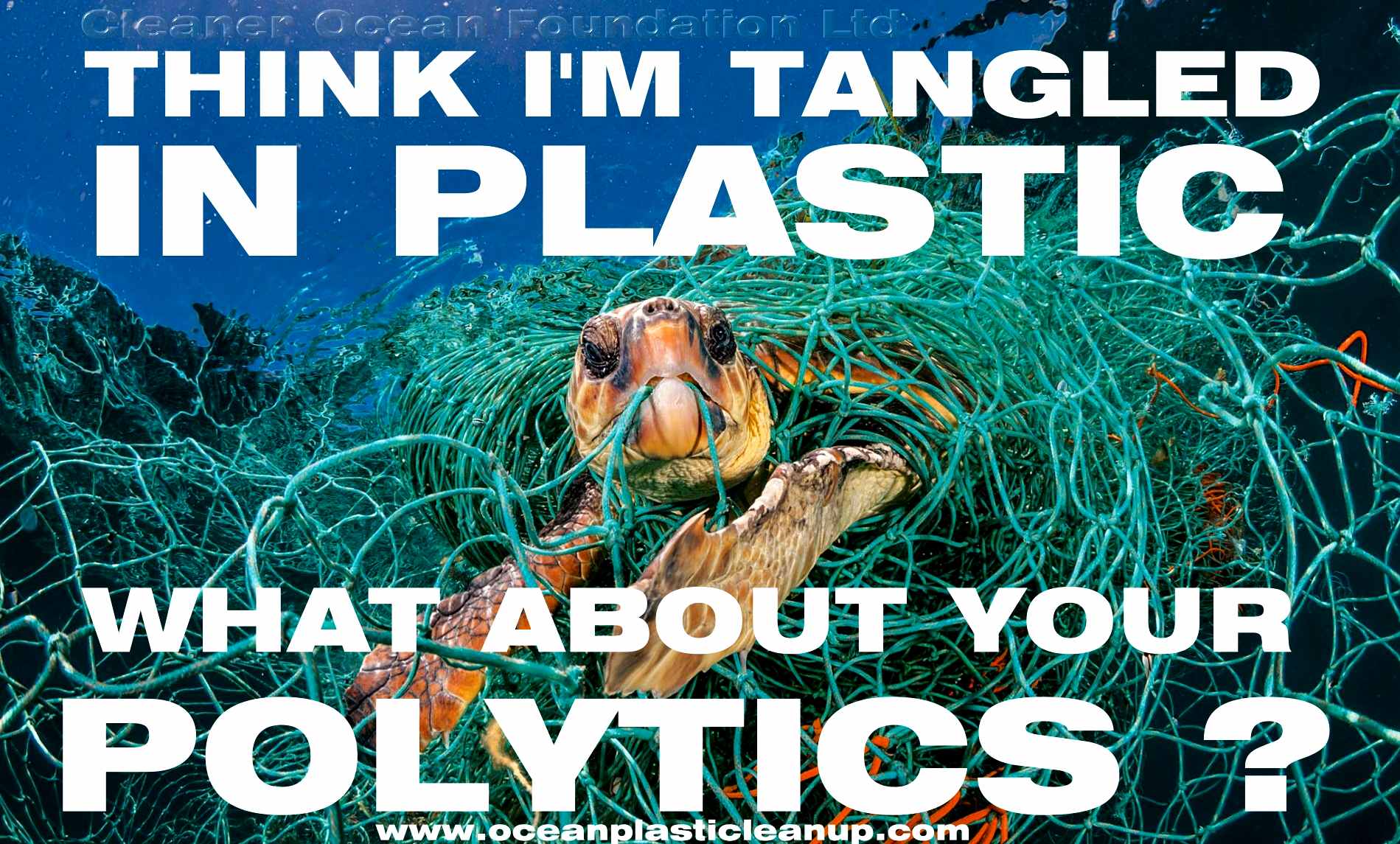 INDIFFERENCE - One or two of the G20 do care about ocean plastic, notably Canada as a member of the G7, but even they do not want to get lumbered with the bill for cleaning up the oceans their country has helped to poison. We suspect, unless the United Nations as a group agrees to direct and positive action. The politics of plastic = Polytics.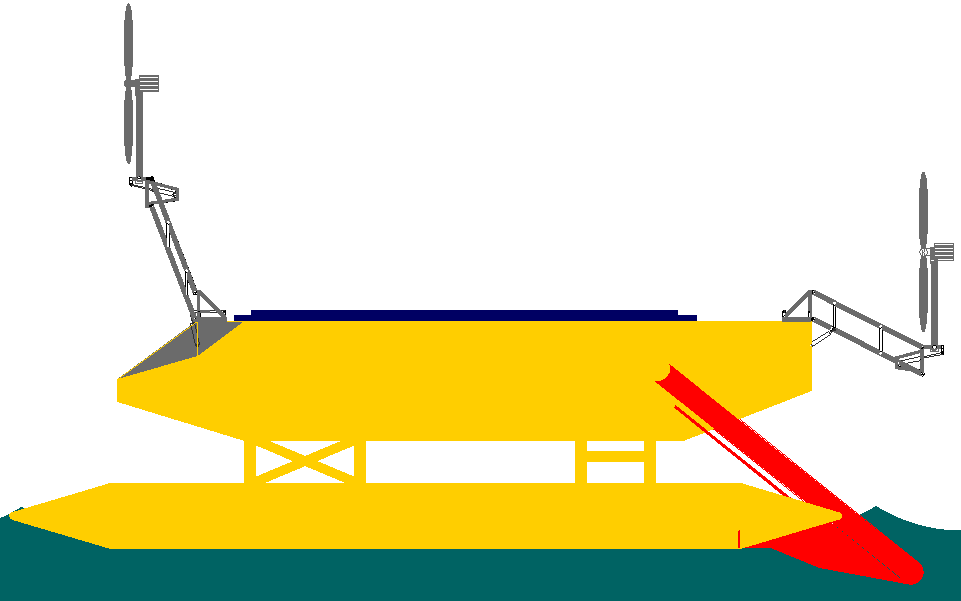 NET FREE FISHING BOATS - A proposal for a coastal cruiser or (Cross Channel) ferry designed in draft form, could easily be adapted to either a zero carbon fishing vessel or a plastic cleaning machine with the benefit that plastic nets are not needed.
GOVERNMENTS
Governments might revise their policies, where at present they will not support mass ocean cleaning and do not accept responsibility for their countries dumping waste in the ocean. But it is illegal for ships to dump waste at sea. How then is it legal for countries to dump waste in rivers that ends up in the sea? Countries should be fined for river waste, with the fines going to ocean cleaning projects or services in mitigation.
HELP US LOBBY FOR A CHANGE IN THE LAW
We need an International Agreement like MARPOL, to prevent plastic from rivers flowing into the sea. Please write to your MP, Senator, Prime Minister, President, Queen or King, to ask them to agree to introduce laws that make it illegal to allow river waste (including microplastics) into territorial waters - and from there into international waters. A law like this is sure to trigger the introduction of monitoring, barriers and cleaning operations with equitable rewards for any organization providing such services.
We must encourage and help such endeavours until equilibrium is reached. THIS IS JUST THE BEGINNING.
PLASTIC SNACKS - Meanwhile below the waves and out of sight, marine life is eating plastic like there is no tomorrow. The ecological damage this is causing should not be underestimated.
BE MORE CAREFUL - Although there may be solutions on the horizon, it pays to dispose of your plastic waste responsibly.
"Be the solution, not the pollution."
TOMORROW IS NO MORE THAN THE CHOICES WE MAKE TODAY - ADAPT OR PERISH
We must lobby politicians for common sense, starting with you local MP, ending with the G20. A growing number of corporations are now pushing for a sustainable economy.
We all need to think about changing to a circular economy with food security and sustainable recycling of waste as hard points, but also cleaning up the mess we have created.