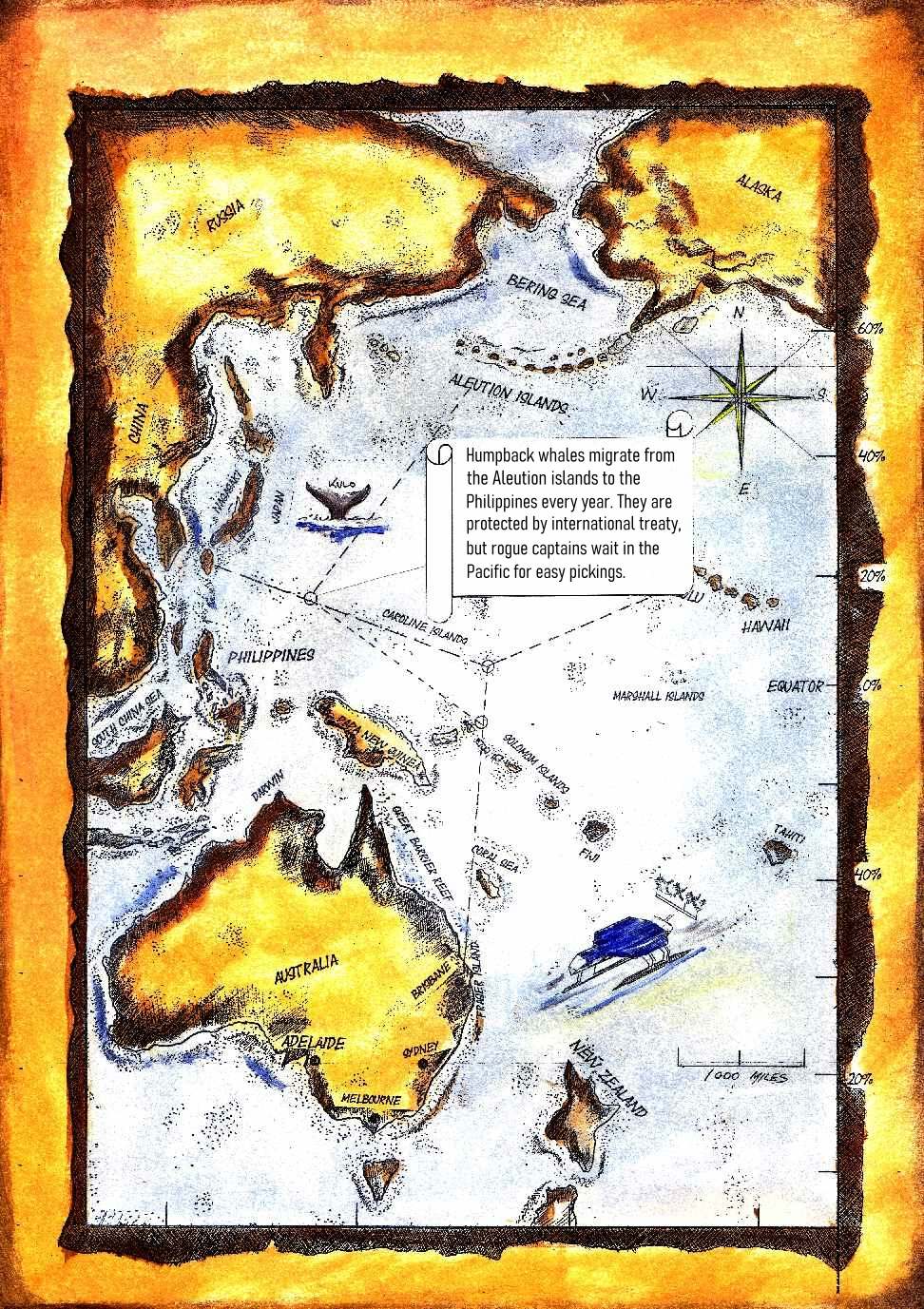 'Kulo Luna' is an adventure story to be told in full colour in a graphic novel that is being produced by an ocean awareness cooperative on a not for profit basis - the objective being to produce a series of stories that will interest readers of all ages, such that a larger number of the public and different demographics engage with and learn about ocean pollution and climate change.
The chapters of the written novel will need to be reduced considerably if we are to be able to tell this story in a containable number of publications.
In that such a task may not be practical, the directors and producers would have to decide on appropriate re-structuring of the story line, as in what to take out and what to leave in to make the transition from one medium to another, such that the reader's interest is kept high.
SCENE

DESCRIPTION

-

-

Scene 1

Climate Change (optional)

1st Chapter

Scene 2

Scene 3

Scene 4

Scene 5

-

-

-

Scene 6

2nd Chapter

Scene 7

Scene 8

-

-

-

Scene 9

3rd Chapter

Scene 10

Scene 11

Scene 12

-

-

-

Scene 13

4th Chapter

Scene 14

Scene 15

Scene 16

Scene 17

-

-

-

Scene 18

5th Chapter

Scene 19

Scene 20

Scene 21

Scene 22

Breach of Contract (optional)

Scene 23

Scene 24
SCENE

TITLE

LOCATION

1

330 S, 1510 E

2

330 20íS, 1520 E

3

500 N, 1700

W

4

330 N, 1290 E

5

330 N, 1290 E

6

200 N, 1600 W

7

200 N, 1600 W

8

240 N, 1410 E

9

240 N, 1400 E

10

40N0, 1550 W (Whale Trust Maui)

11

Sky High (deal)

380 S, 1450 E

12

200 N, 1600 E (middle of Pacific)

13

200 N, 1300 E (off Philippines)

14

Open Season (water)

330 N, 1290 E

15

470 N, 70 E

16

250 N, 1250 E

17

200 N, 1600 W

18

140 N, 1800 E

19

150 N, 1550 E

20

100 N, 1650 E

21

100 N, 1650 E

22

100 N, 1650

E

23

100 N, 1650 E

24

100 N, 1650 E

25

150 S, 1550 E

26

150 S, 1570 E

27

230 S, 1550 E

28

20 S, 1600 E

29

170 S, 1780E

30

350 S, 1510 E

31

Production of this work is subject to grants and/or donations with top up from possible crowd funding - all of which is the subject of research at the moment as to the best way to proceed.

CONTACTS

Cleaner Ocean Foundation &

Jameson Hunter Ltd

Solar Studios

BN271RF

United Kingdom

OCEAN CLEANUP PROJECTS

* Aliance to end Plastic Waste

* 4Ocean recycled plastic bracelets

* Seabin

* Boyan Slat's ocean booms

* SeaVax autonomous drones

We are not alone in the fight against plastic waste in our oceans .... This is the beginning .....

LINKS & REFERENCE

https://