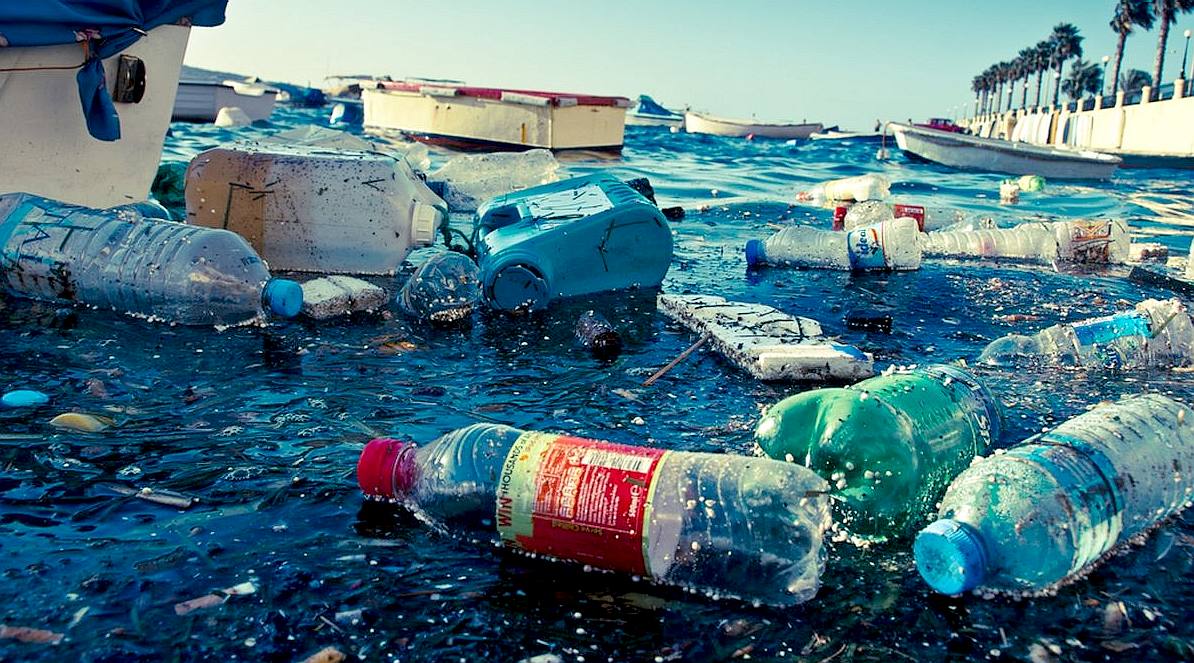 BETTER PACKAGING BUT POOR RECYCLING - We need plastics to protect our food supplies, but we don't want scenes like this. If we start to work together on the problem we can develop a sustainable plastic cycle, to continue enjoying the benefits of plastic without ensuring that this durable medium does not unduly affect marine life. We need to act now now if we want to prevent more plastic than fish in the sea by 2050.
We must take action now to create solutions for tomorrow. If world leaders are prevaricating with no cure for plastic oceans, responsible citizens and corporations might step into the frame - and show them more light at the end of the tunnel. They are already, with myriad beach cleaning efforts.
GARBAGE DISPOSAL
It might help you to look at municipal garbage collection using trucks and disposal plant as a comparative model. Local authorities have budgets allocated for the collection and treatment of household and industrial waste under their Municipal Waste Management schemes. It would be irresponsible not to do so, leading to disease, rats and in days gone by; the plague.
This is a good starting point. The citizen pays for these services by way of local (council) taxes. One way of reducing the cost of operating a region is not to bother collecting or treating waste, but simply dumping it in the ocean.
This makes a lot of sense for cash strapped countries - and that explains why we have so much plastic in the sea. Nobody wants to pay to collect and treat it. The tax would be unpopular. Responsible Governments will be looking for the least expensive option. At time of writing that in doing nothing about waste in the oceans.
MENACE
But, marine litter is a menace, the by product of not thinking about the consequences of a throwaway lifestyle. This changes now as we start to think about what has happened and do something about it. Like disposing of waste in bins.
There are many conservation societies and now some promising technologies coming to the fore, several of which are reviewed on this site as part of a quest for a cleaner ocean movement.
THE BUBBLE WILL BURST
A lifestyle based on economic growth and plundering of the oceans is not sustainable. We'll fish out the fisheries and then starve. Not all of us, just the poorer members of society.
Plastic is poisoning the oceans. If we leave it to poison our fisheries, many will starve. Food shortages will lead to unrest and maybe wars. We will face a food crisis.
Plastic waste is now distributed to the remotest regions on Earth and even the depths of the Mariana Trench.
Constant growth relies on humans colonizing other planets after we've exhausted all our natural resources.
At the moment we have only one planet; Planet A. We have no capacity for space travel to Planet B, or even target planets (C-D) with potential to sustain human life. Let's face it, we need to start caring for our home. It's amazing that world leaders are taking us to the brink. This is serious stakes gambling! Gambling with the lives of our children.
OCEAN CLEANING PROJECTS - [Left] The Cleaner Ocean Foundation would like to develop this plastic collecting vessel as a not for profit enterprise, though they turn commercial. [Right] The Ocean Cleanup Project want to float 60 giant floating booms to scoop the poop.
LET'S DO NOTHING
In 2017 the G20 agreed to do nothing about ocean waste. Unbelievable, but true. Twenty so-called responsible leaders sat around a table to agree not to do anything at all - even though it was their waste mismanagement (as in their municipalities, rather than themselves directly) that caused the problem.
They did agree to seek to reduce plastic use on land - leaving waste in the ocean to continue to cause harm to marine mammals and the fish we eat.
Why? Because in 2015 the Global Ocean Commission advised that it was an impossible task. But man has been to the Moon and explored Mars. It's not so much impossible as potentially expensive. Doing nothing will cost less now, but will cost more lives in between action, and be even more costly later.
ADAPT OR PERISH
THIS MAY BE THE G20's CHOICE, IT NEED NOT BE YOURS! It is not the view of a growing number of corporations and individuals pushing for a sustainable economy.
We all need to think about changing to a circular economy with food security and sustainable recycling of waste as hard points, but also cleaning up the mess we have created.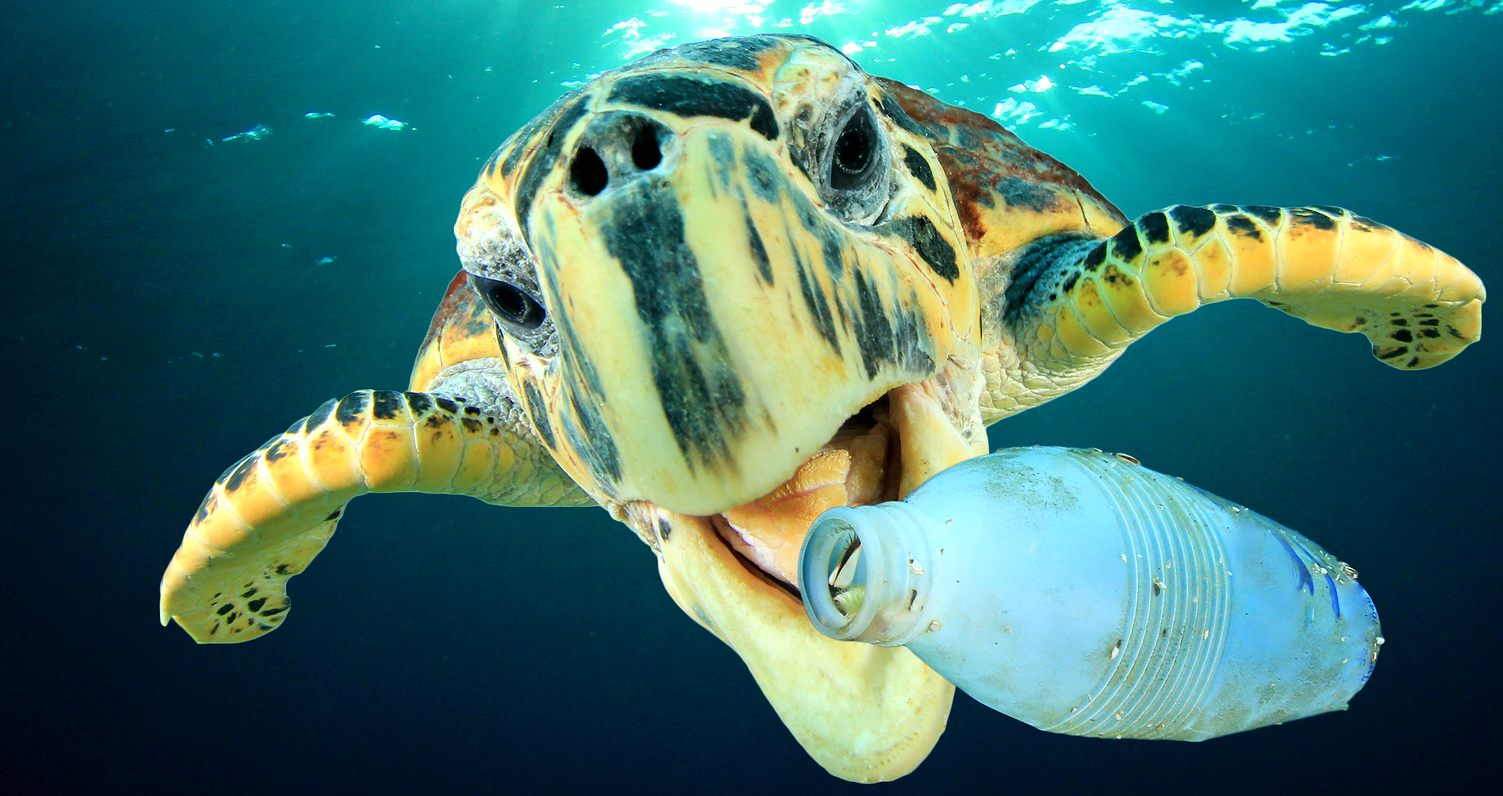 WATER BOTTLES - Ironic is it not, that containers to hold fluids on land are killing marine life that lives in water.