26th SEPTEMBER - 2nd OCTOBER 2022

This virtual, global event, is taking place over six days. It will bring together a very broad cross-section of the ocean community, from businesses to scientists, government, investors, and civil society. It will feature the UN's Sustainability Development Goals and achieving zero carbon status to tackle climate change, including: shipping, fishing, energy, tourism.

The event is for all islands around the globe, hence includes: Hawaii, Ireland, United Kingdom, Tasmania and the Caribbean West Indies.
The summit will be broadcast LIVE, taking place over multiple days in various time zones. Ideally, guests should join live for opportunities to ask questions and interact with fellow attendees. However, all sessions will be recorded and made available online a few weeks after the event.

All are welcome to participate in the summit – feel free to invite friends and colleagues. Participants can take part in every session, or simply chose the sessions most relevant to them and are all encouraged to join the social media conversation.

The summit is totally free!! You can sign by clicking on the picture above, and all you need to take part is and an internet connection and the Zoom webinar software. The networking sessions will be held on Remo, which is accessed directly in your browser.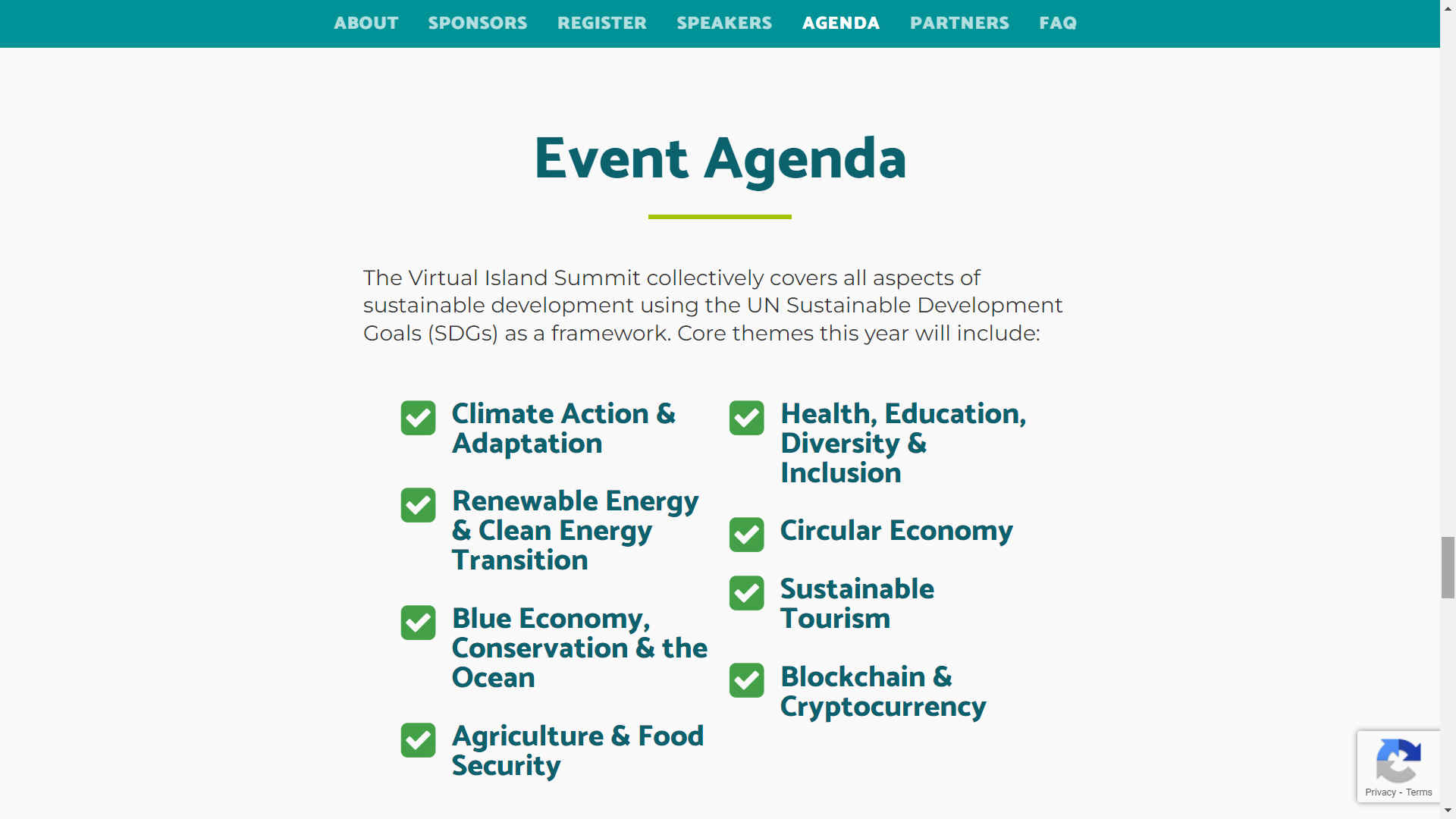 WHAT IS ISLAND INNOVATION

Island Innovation is a consultancy and advisory firm offering specialized services across various economic sectors. We bring together the private sector, government, NGOs and academia to advance innovation for sustainability in island communities worldwide. The organization works with diverse rural and island communities around the world to develop solutions for sustainable development. Island Innovation uses its global network to find innovative solutions with cutting-edge technology.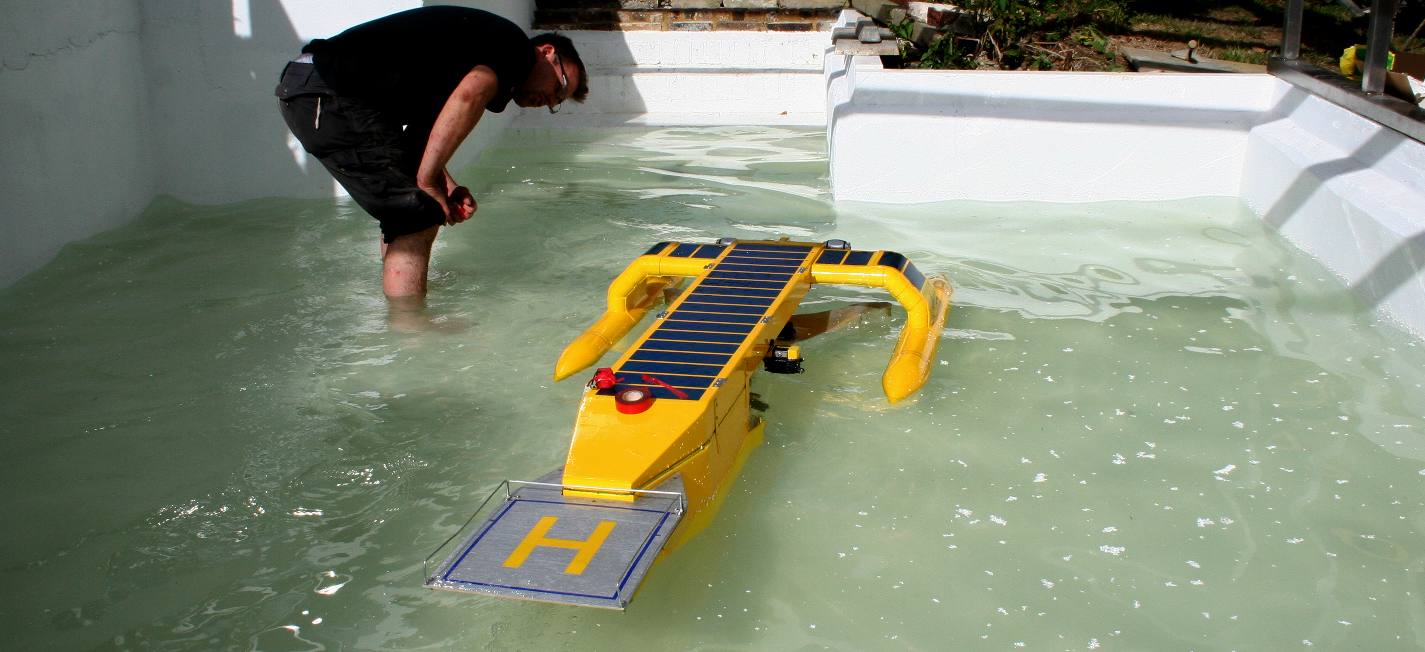 COMBINED HARVESTER - The SeaVax is an example of innovation that many benefit islands. The concept may be adapted to many ocean cleaning tasks, beginning with the notion that there may be sufficient interest in a plastic recovery system, it now appears that the sargassum crisis could have reached a high enough state of emergency to warrant further time and investment in development.
Sadly, the market for carbon sequestration, is not well enough developed to be a reliable source of income, to make a business plan based on 'offset' acceptable to lenders. Hence, community cooperatives may be on the cards, possibly supported by 'emergency funding,' with an eye on keeping beaches clean of ecological and health hazards, possibly with biomass, fertilizer production and medicines derived from harvests, to offset the capital investment contributions of financiers, such as the World Bank or UNEP.

WHAT DOES THE VIRTUAL ISLAND SUMMIT INCLUDE?

● Free access to world-class experts. The Summit will be a free event to attend in order to ensure maximum accessibility to expertise from a variety of fields.

● A zero-carbon conference. The Summit will use modern technology to maximize opportunities for participation and minimize harmful greenhouse gas emissions.

● Interactive sessions in various formats. The Summit will imitate a traditional in-person event with opportunities to interact with speakers and other attendees with the goal of creating an online community.

● The SDGs and beyond. The Summit will cover all 17 of the United Nations Sustainable Development Goals in addition to other topics pertinent to island communities.

● A diverse range of viewpoints. Speakers and attendees from 100+ island communities including the Arctic, Caribbean, Europe, Indian Ocean, Pacific Islands, South America and beyond.

● Cross-sector collaboration. The Summit will emphasize the need for input and partnerships from across the private, public, academic and NGO sectors.
CONTACTS

For general inquiries please direct your messages to: info@islandinnovation.co
https://islandinnovation.co/virtual-island-summit/