COP11 BIOLOGICAL DIVERSITY 2012
PLEASE USE OUR A-Z INDEX TO NAVIGATE THIS SITE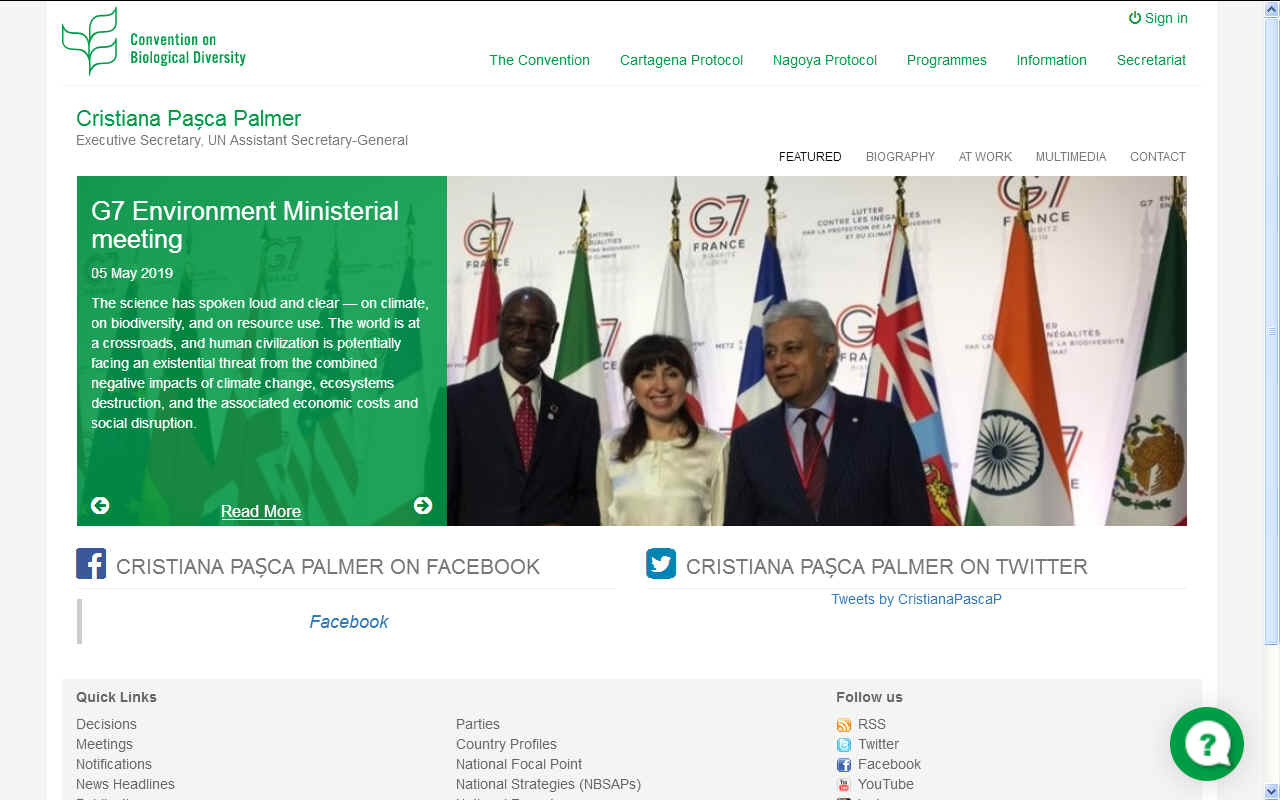 COP 11 the eleventh ordinary meeting of the parties to the convention took place in Hyderabad, India in 2012.
Leading up to the Conference of the Parties (COP 11) meeting on biodiversity in Hyderabad, India 2012, preparations for a World Wide Views on Biodiversity has begun, involving old and new partners and building on the experiences from the World Wide Views on Global Warming.
At COP 11, decision XI/17, Parties welcomed the reports of the first two regional workshops for describing ecologically or biologically significant marine areas (EBSAs), held in the Western South Pacific and in the Wider Caribbean and Western Mid-Atlantic, pursuant to decision X/29, paragraph 36.

Parties requested the Executive Secretary to include the summary reports of this first series of EBSA workshops in the EBSA repository and to submit them to the United Nations General Assembly so that they could be considered by relevant UN processes linked to the United Nations Convention on Law of the Sea, in particular the United Nations General Assembly Working Group, which is considering the development of an international agreement for biodiversity conservation in marine areas beyond national jurisdiction. Parties also requested the Executive Secretary to organize additional regional or sub-regional EBSA workshops where Parties wish workshops to be held.

Also in decision XI/17, Parties to the Convention called for more research into the potential adverse effects on marine and coastal biodiversity of underwater noise from ships and highlighted the growing concern on the adverse effects of marine litter. Parties also recognized the growing impacts of climate change on coral reefs and agreed, that overcoming this challenge would require significant efforts. Decision XI/17 also contained a call to fisheries management bodies to play a stronger role in addressing the impacts of fisheries on biodiversity. The series of agreements at COP 11 on oceans and coasts built on the commitment countries made at the United Nations Rio+20 summit in June to protect and restore marine ecosystems and to maintain their biodiversity.

SUBSIDIARY BODY ON SCIENTIFIC TECHNICAL AND TECHNOLOGICAL ADVICE
The fifteenth and sixteenth meetings of the SBSTTA took place in Montreal, Canada, 7 - 11 November 2011 and 30 April - 5 May 2012
IUCN SOS - SAVE OUR SPECIES
An estimated 5000 delegates from all over the globe have congregated at the CBD COP 11 venue in this historic Indian city to find solutions to the most pressing issues facing biodiversity conservation.

Mr. Hoshino Kazuaki - representative of the Ministry of Environment, Japan and Mr. Ryu Matsumoto - former minister for Environment declared the opening of the CoP11 and handed over the presidency to Ms. Jayanthi Natarajan - Minister of Environment and Forests, Government of India.

Ms. Natarajan in her opening remarks stated the need for all parties to mobilize resources to achieve the 20 Aichi Biodiversity Targets which are part of the strategic plan agreed at COP 10 in Nagoya, Japan in 2010. Speaking on the occasion she said, "We have been provided a singular opportunity to collectively decide the allocation of resources to generate momentum to achieve the Aichi targets - expenditure on biodiversity needs to be looked at as an investment for future generations and not as costs".

In his opening remarks, CBD Executive Secretary Mr. Braulio Ferreira de Souza stressed on the need to put in energy and resources into implementing the Aichi targets. Speaking on the occasion, Mr. de Souza urged the parties to ratify the convention within the next COP.

Addressing the inaugural session of the COP11, de Souza drew linkages between global business sector and the Aichi targets. "I urge you to mobilize the financial resources to enable developing countries to achieve the 2020 targets" he said. He also called on urgent attention to all parties and stakeholders to ensure the implementation of at least half of the targets by 2015 if significant progress was to be achieved by the end of the decade.

Speaking at a side event on IUCN's contribution to the Aichi Biodiversity Targets on October 9, Jane Smart - head of IUCN delegation and Global Director of IUCN Biodiversity Conservation Group and Species Program remarked that the IUCN knowledge products support the implementation of the 2020 Aichi biodiversity targets which underpins the entire IUCN program for 2013-2016. The event discussed on how IUCN's Aichi roles and policy could contribute to the articulation and delivery of the targets in countries.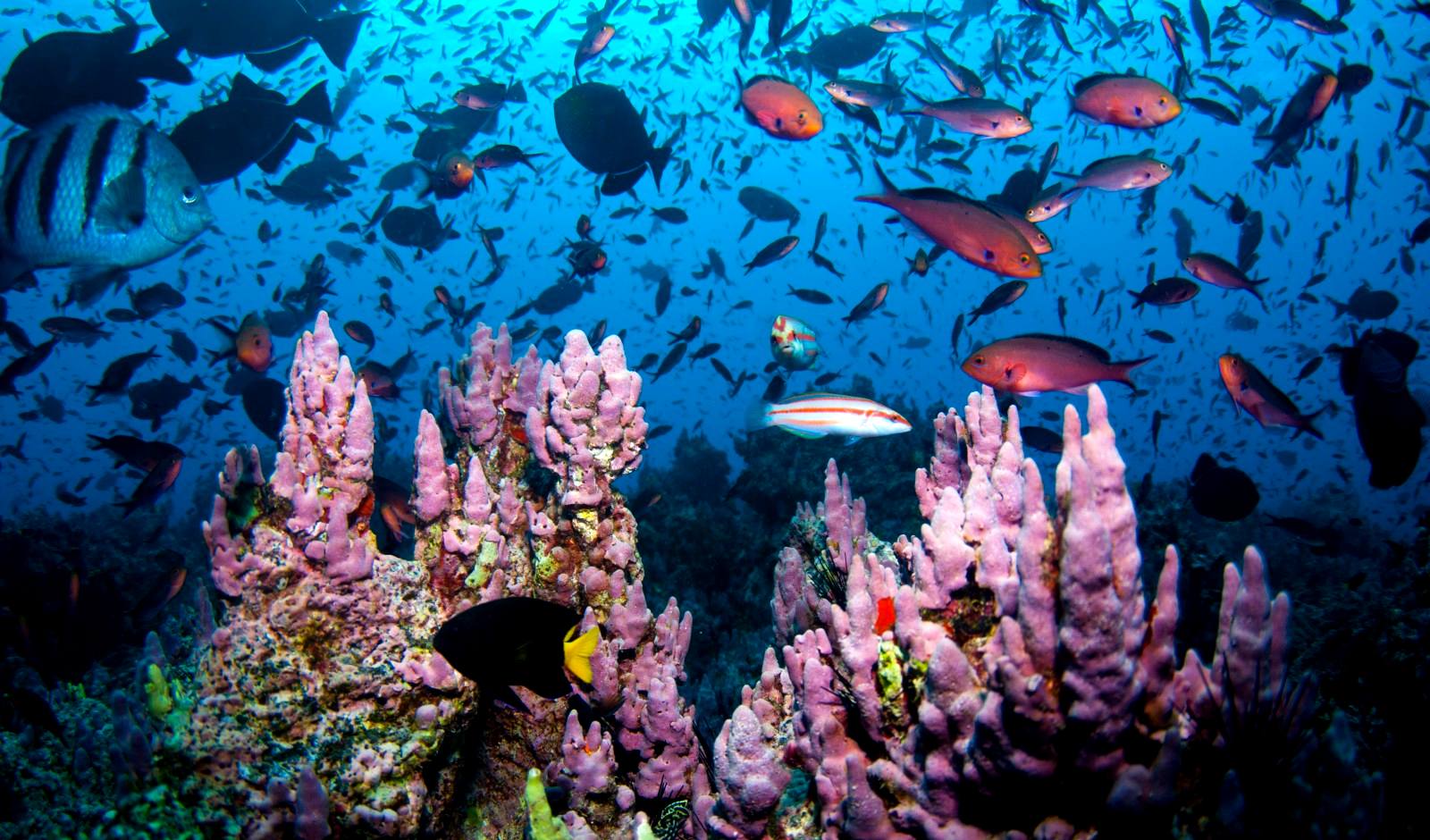 PARTIES TO THE CONVENTION
As of 2016, the Convention on Biological Diversification had 196 parties, which includes 195 states and the European Union. All UN member states - with the exception of the United States - have ratified the treaty.
The United Nations is the link between other Conferences of the Parties to include Climate Change and Desertification. It is a bit confusing to have so many different conferences that deal with interconnected issues. In addition, each member state will have their own meetings on the subject to decide what their position will be at the COPs. We wonder then at the size of the carbon footprints so generated in relation to the effectiveness of the decisions - that at the moment do not appear to be working to stabilize our climate, stop deserts from being created, or protect the habitats of our species.
In our view a climate emergency should have been declared, to accelerate a change from fossil fuels to clean energy harvesting. Not only to protect coral and other endangered species, but also to ensure long term energy security for the parties.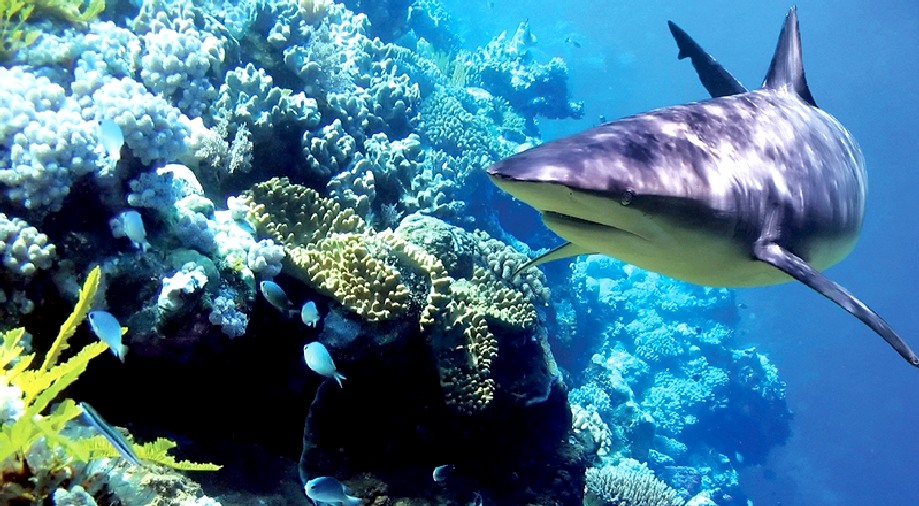 CONFERENCES OF THE PARTIES
The convention's governing body is the Conference of the Parties (COP), consisting of all governments (and regional economic integration organizations) that have ratified the treaty. This ultimate authority reviews progress under the Convention, identifies new priorities, and sets work plans for members.

The Conference of the Parties (COP) uses expertise and support from several other bodies that are established by the Convention. The main organs are:
(a) review of progress in implementation;
(b) strategic actions to enhance implementation;
(c) strengthening means of implementation; and
(d) operations of the convention and the Protocols.
National Reports

Parties prepare national reports on the status of implementation of the Convention.
MARINE & COASTAL BIODIVERSITY

The oceans occupy more than 70% of the Earth's surface and 95% of the biosphere. Life in the sea is roughly 1000 times older than the genus Homo.
There is broad recognition that the seas face unprecedented human-induced threats from industries such as fishing and transportation, the effects of waste disposal, excess nutrients from agricultural runoff, and the introduction of exotic species.
If we fail to understand both the vulnerability and resilience of the living sea, the relatively brief history of the human species will face a tragic destiny.
What's the Problem?

According to the Millennium Ecosystem Assessment, the world's oceans and coasts are highly threatened and subject to rapid environmental change. Major threats to marine and coastal ecosystems include:

* Land-based pollution and euthrophication
* Overfishing, destructive fishing, and illegal, unreported and unregulated (IUU) fishing
* Alterations of physical habitats
* Invasions of exotic species
* Global climate change
CONTACTS
Secretariat of the Convention on Biological Diversity
413, Saint Jacques Street, suite 800
Montreal QC H2Y 1N9
Canada

Tel: +1 514 288 2220
Fax: +1 514 288 6588
E-Mail: secretariat@cbd.int
Web: www.cbd.int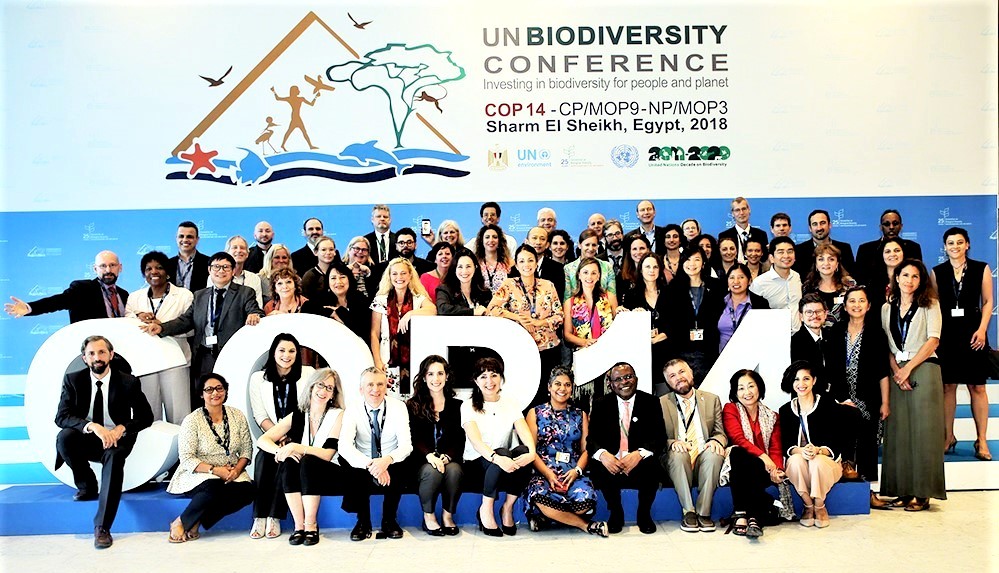 BIODIVERSITY COP HISTORY
| | |
| --- | --- |
| COP 1: 1994 Nassau, Bahamas, Nov & Dec | COP 8: 2006 Curitiba, Brazil, 8 Mar |
| COP 2: 1995 Jakarta, Indonesia, Nov | COP 9: 2008 Bonn, Germany, May |
| COP 3: 1996 Buenos Aires, Argentina, Nov | COP 10: 2010 Nagoya, Japan, Oct |
| COP 4: 1998 Bratislava, Slovakia, May | COP 11: 2012 Hyderabad, India |
| EXCOP: 1999 Cartagena, Colombia, Feb | COP 12: 2014 Pyeongchang, Republic of Korea, Oct |
| COP 5: 2000 Nairobi, Kenya, May | COP 13: 2016 Cancun, Mexico, 2 to 17 Dec |
| COP 6: 2002 The Hague, Netherlands, April | COP 14: 2018 Sharm El-Sheikh, Egypt, 17 to 29 Nov |
| COP 7: 2004 Kuala Lumpur, Malaysia, Feb | COP 15: 2020 Kunming, Yunnan, China |
CLIMATE CHANGE UN COP HISTORY
1995 COP 1, BERLIN, GERMANY
1996 COP 2, GENEVA, SWITZERLAND
1997 COP 3, KYOTO, JAPAN
1998 COP 4, BUENOS AIRES, ARGENTINA
1999 COP 5, BONN, GERMANY
2000:COP 6, THE HAGUE, NETHERLANDS
2001 COP 7, MARRAKECH, MOROCCO
2002 COP 8, NEW DELHI, INDIA
2003 COP 9, MILAN, ITALY
2004 COP 10, BUENOS AIRES, ARGENTINA
2005 COP 11/CMP 1, MONTREAL, CANADA
2006 COP 12/CMP 2, NAIROBI, KENYA
2007 COP 13/CMP 3, BALI, INDONESIA

2008 COP 14/CMP 4, POZNAN, POLAND
2009 COP 15/CMP 5, COPENHAGEN, DENMARK
2010 COP 16/CMP 6, CANCUN, MEXICO
2011 COP 17/CMP 7, DURBAN, SOUTH AFRICA
2012 COP 18/CMP 8, DOHA, QATAR
2013 COP 19/CMP 9, WARSAW, POLAND
2014 COP 20/CMP 10, LIMA, PERU
2015 COP 21/CMP 11, Paris, France
2016 COP 22/CMP 12/CMA 1, Marrakech, Morocco
2017 COP 23/CMP 13/CMA 2, Bonn, Germany
2018 COP 24/CMP 14/CMA 3, Katowice, Poland
2019 COP 25/CMP 15/CMA 4, Santiago, Chile

2020 COP 26/CMP 16/CMA 5, to be announced
DESERTIFICATION COP HISTORY
| | |
| --- | --- |
| COP 1: Rome, Italy, 29 Sept to 10 Oct 1997 | COP 9: Buenos Aires, Argentina, 21 Sept to 2 Oct 2009 |
| COP 2: Dakar, Senegal, 30 Nov to 11 Dec 1998 | COP 10: Changwon, South Korea, 10 to 20 Oct 2011 |
| COP 3: Recife, Brazil, 15 to 26 Nov 1999 | COP 11: Windhoek, Namibia, 16 to 27 Sept 2013 |
| COP 4: Bonn, Germany, 11 to 22 Dec 2000 | COP 12: Ankara, Turkey, 12 to 23 Oct 2015 |
| COP 5: Geneva, Switzerland, 1 to 12 Oct 2001 | COP 13: Ordos City, China, 6 to 16 Sept 2017 |
| COP 6: Havana, Cuba, 25 August to 5 Sept 2003 | COP 14: New Delhi, India, 2 to 13 Sept 2019 |
| COP 7: Nairobi, Kenya, 17 to 28 Oct 2005 | COP 15: 2020 |
| COP 8: Madrid, Spain, 3 to 14 Sept 2007 | COP 16: 2021 |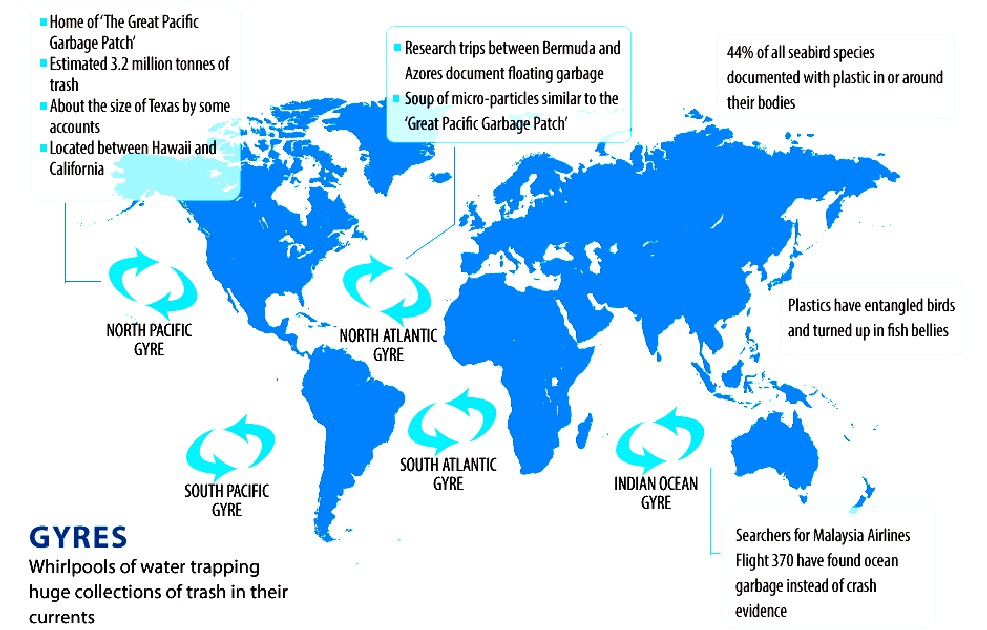 CONSERVATION RISK - Plastic has accumulated in five ocean hot spots called gyres, see here in this world map derived from information published by 5 Gyres. The plastic is laden with toxins that fish and marine mammals mistake for food and eat - eventually killing them. Marine pollution is thus a major challenge if we are to ensure that species are not wiped out.
LINKS & REFERENCE
https://www.saveourspecies.org/news/cbd-cop-11-underway-hyderabad-aichi-biodiversity-targets-2020-gets-center-stage
https://www.cbd.int/meetings/SBSTTA-01
https://worldoceanreview.com/en/wor-1/marine-ecosystem/biodiversity/
https://www.cbd.int/executive-secretary/
https://www.cbd.int/marine/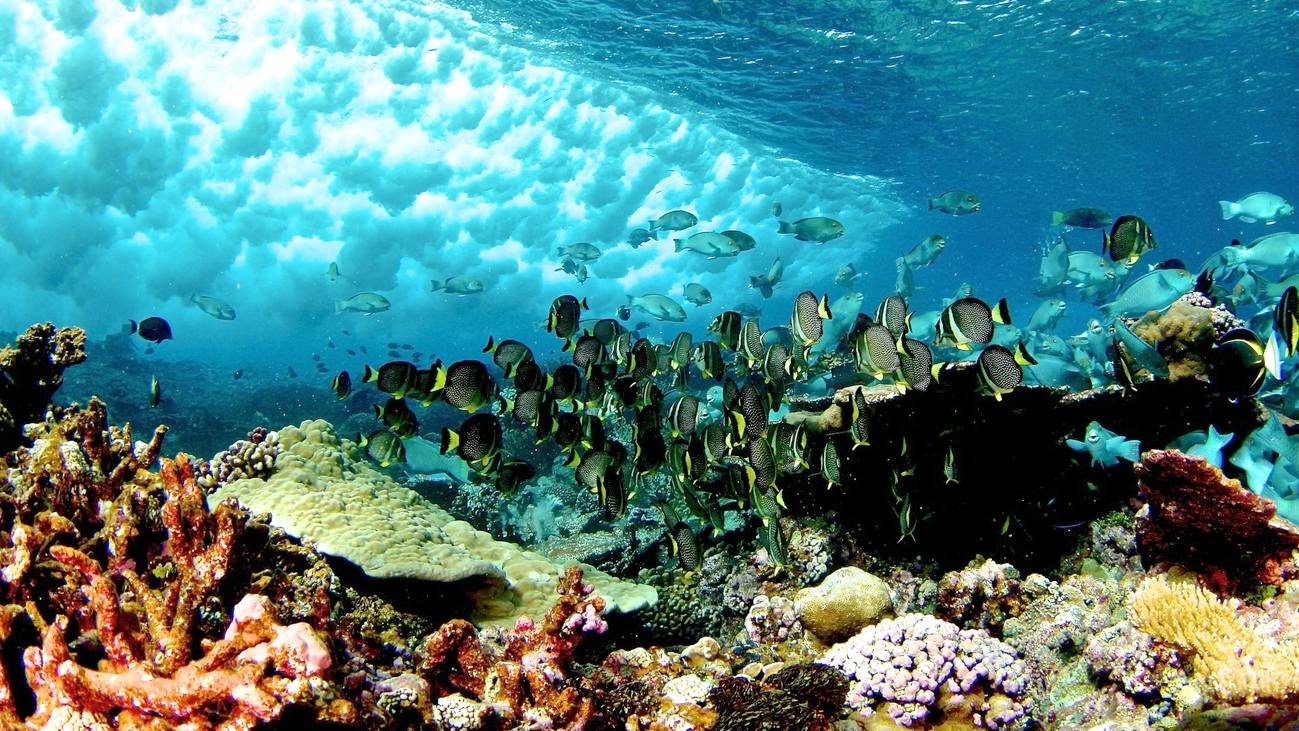 This website is provided on a free basis as a public information service. copyright © Cleaner Oceans Foundation Ltd (COFL) (Company No: 4674774) 2019. Solar Studios, BN271RF, United Kingdom. COFL is a company without share capital.