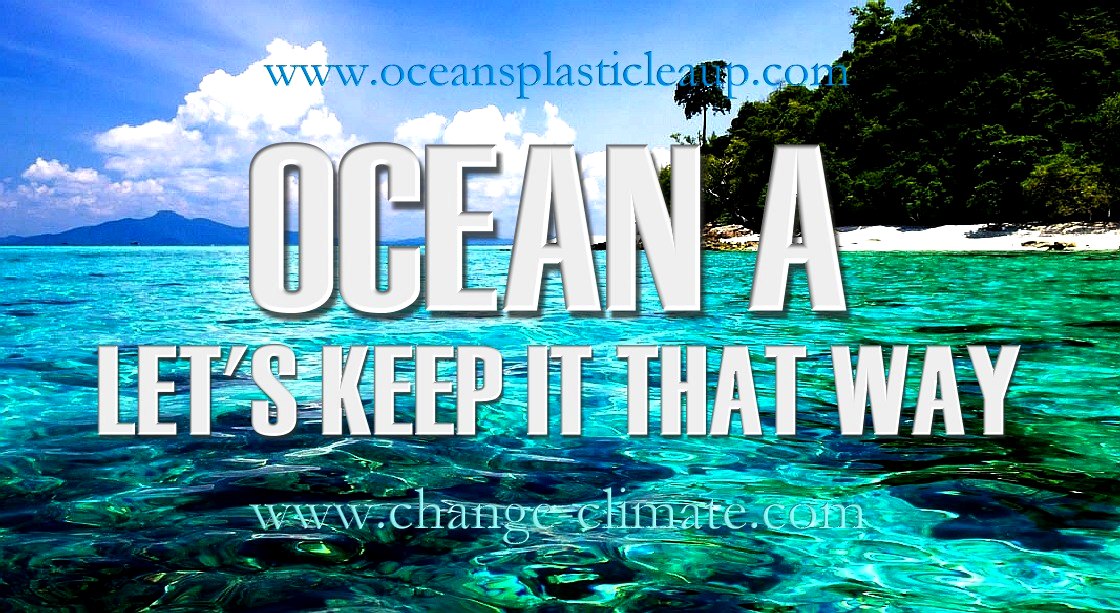 ARE THE G20'S POLICIES WORKING? - If they were, we'd not have plastic poisoning the marine environment, or global warming. We need an ocean hero. John Storm is an ocean adventurer and skipper of the Elizabeth Swan. He is a conservationist at heart and loves marine life so much that while in the lead of a prestigious race with a golden prize, he stopped to try and rescue a whale in distress and being hunted for sinking a whaling ship.
'Kulo Luna' is an adventure story told in full colour in a graphic novel that is being produced by an ocean awareness cooperative. Production of this work is subject to crowd funding rewards and a limited edition release - this phase of the project started on World Oceans Day 8 June 2019.
PIRATE WHALING
Pirate whalers leave Nagasaki harbour at dusk by the light of the moon. Shui Razor and his crew feel lucky tonight as they slip out of the busy harbour in the Suzy Wong, into the Pacific Ocean heading south-east for the Caroline Islands at full speed .......
For four days the whalers find no target whales, then some way into the fifth by the light of a full moon, suddenly spot two blips on their sonar fish finder. They give chase, identifying a very large humpback whale and a much smaller one ......
The large whale avoids the Suzy Wong, but Shui Razor chases down the younger humpback whale and kills it with an explosive harpoon bolt.
The older whale called Kulo in whale speak is heart broken at the smell of blood in the water. Surfacing, the giant of a whale becomes enraged as she watches the humans rope Kana to their ship and begin hacking at the youngster. This sight drives Kulo over the edge, who charges at the Suzy Wong denting the hull, causing the hull plates to part.
The pirates fire a harpoon at Kulo, striking the whale across the back. This enrages the giant cetacean even more, who turns for another full speed ram - and sinks the Suzy Wong.
Kulo swims away in considerable pain heading the wrong way toward the Solomon Islands, but still manages a victory broach for sinking the human's ship by the light of the full moon. The moon shimmers on the ocean with the reflection of a red emergency flare in the sky, as the pirates abandon their sinking ship - looking somewhat like fireworks celebrations, much like when the Titanic was sending our SOS signals.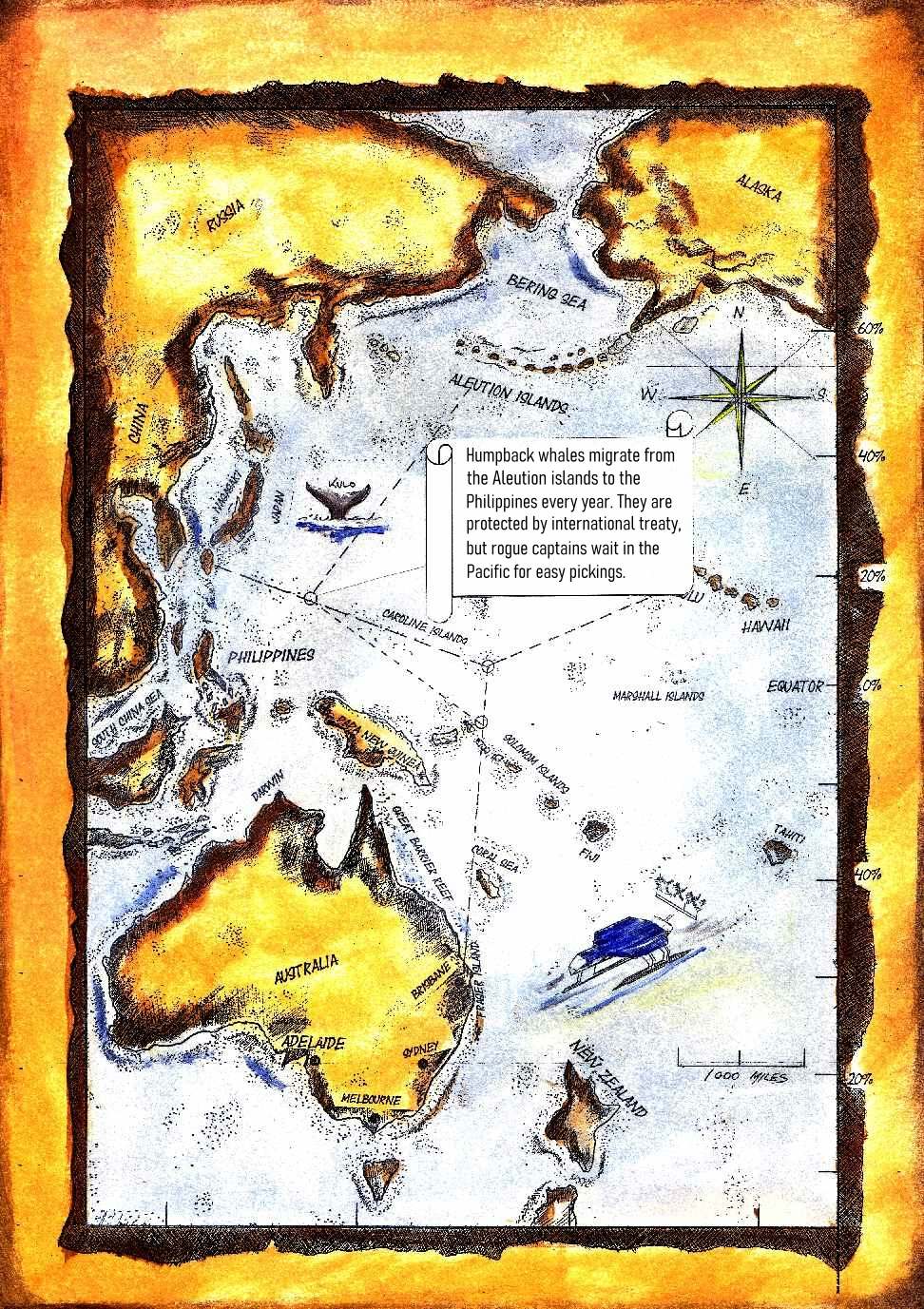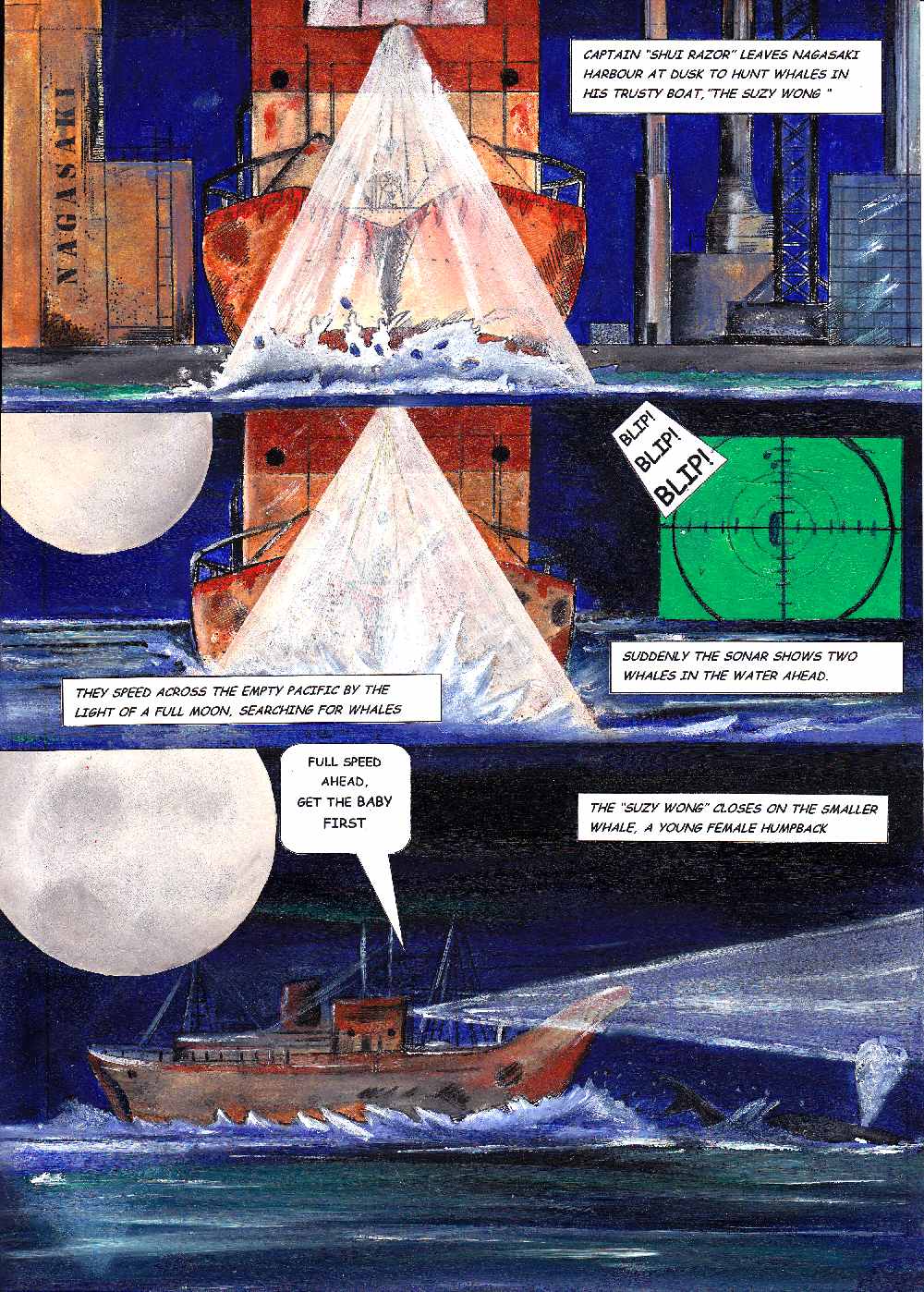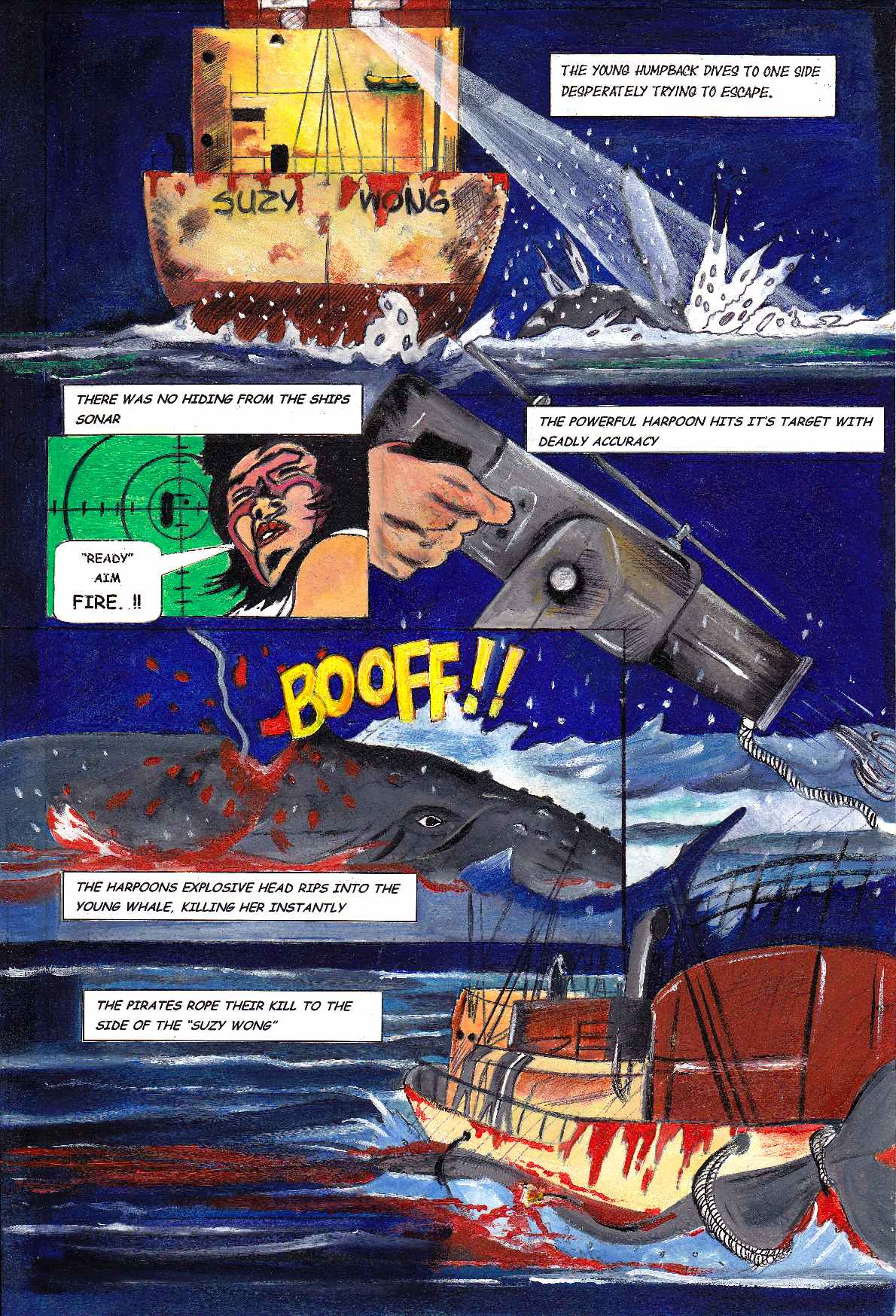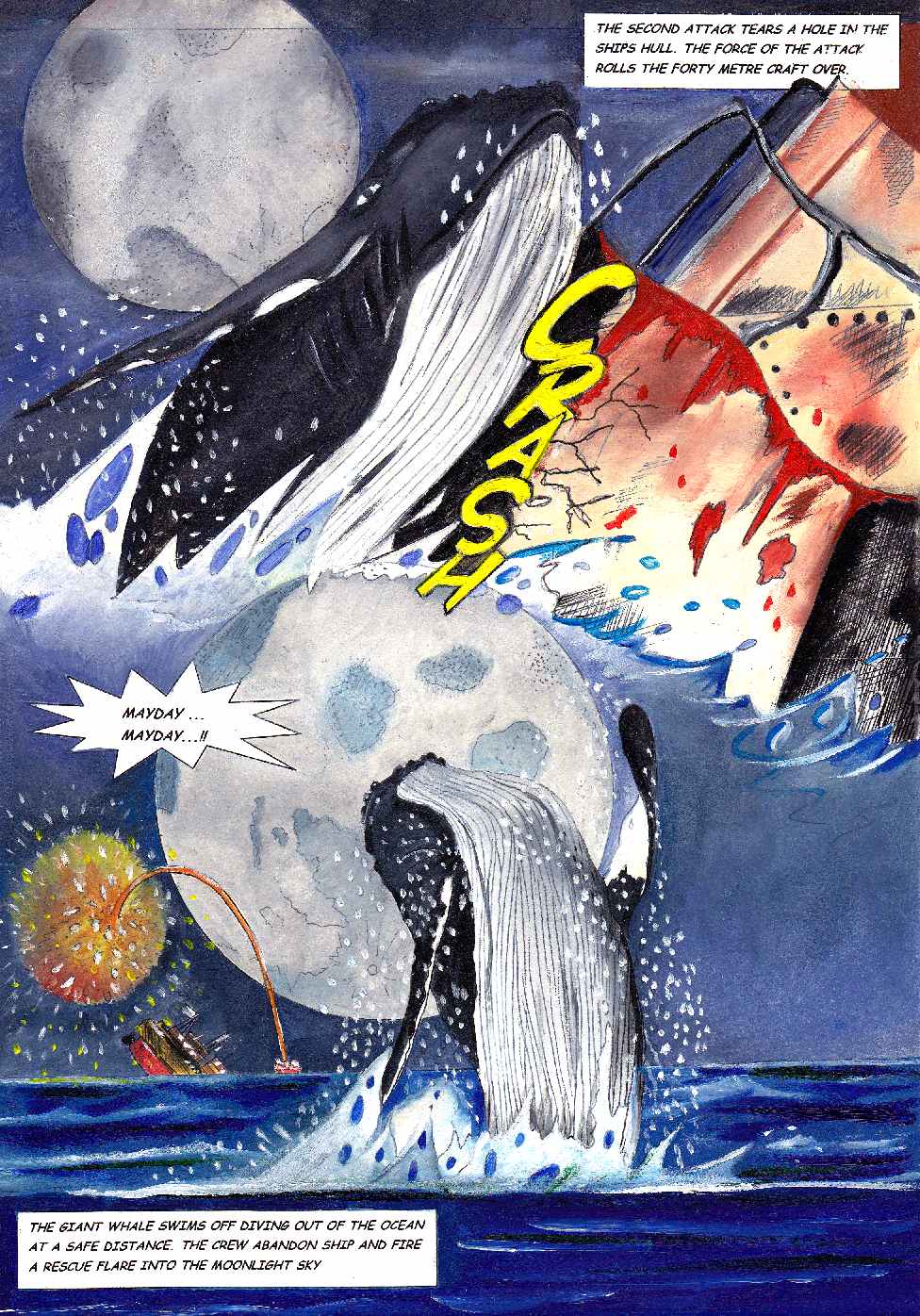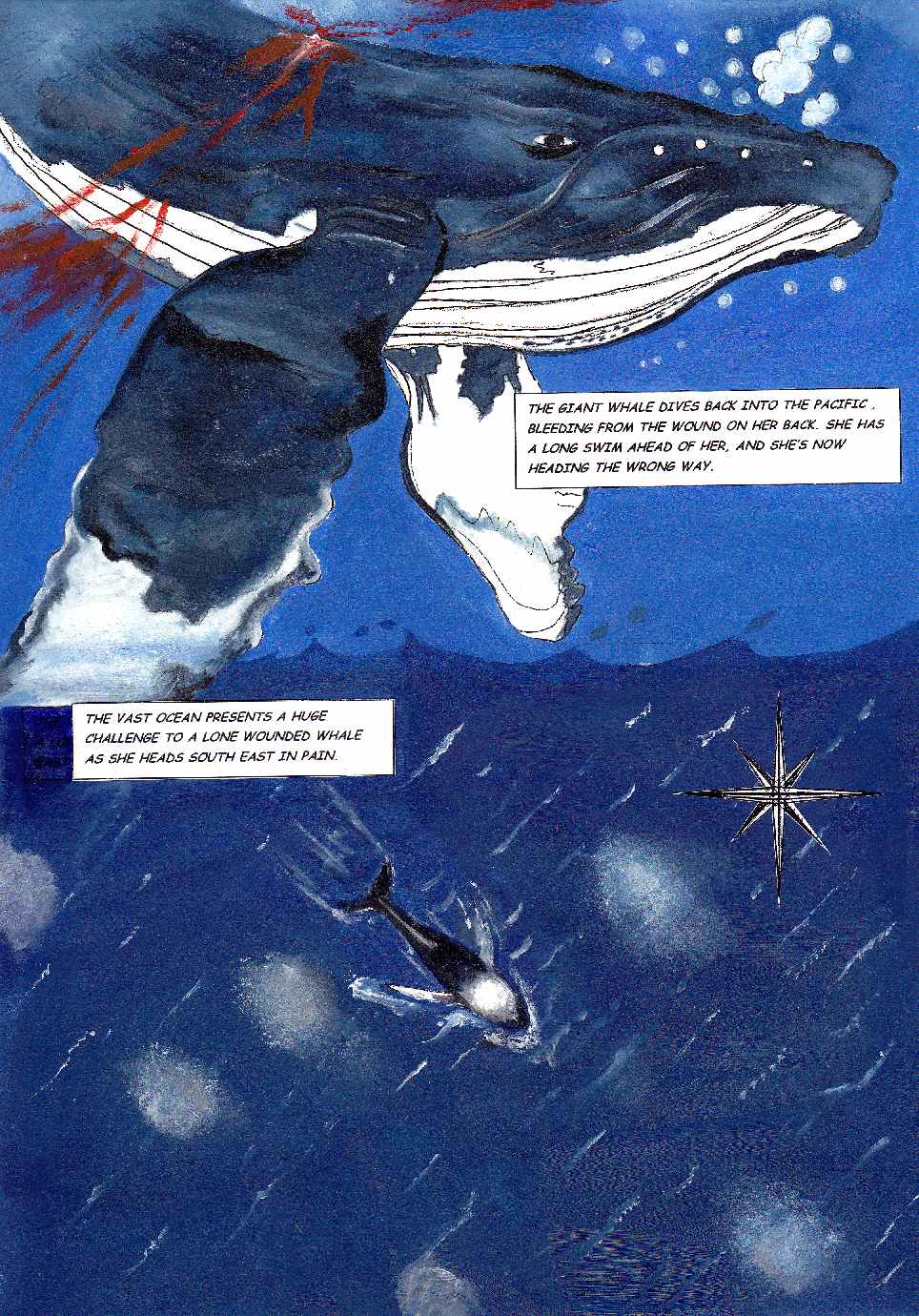 CONTACTS

Cleaner Ocean Foundation &
Jameson Hunter Ltd
Solar Studios
BN271RF
United Kingdom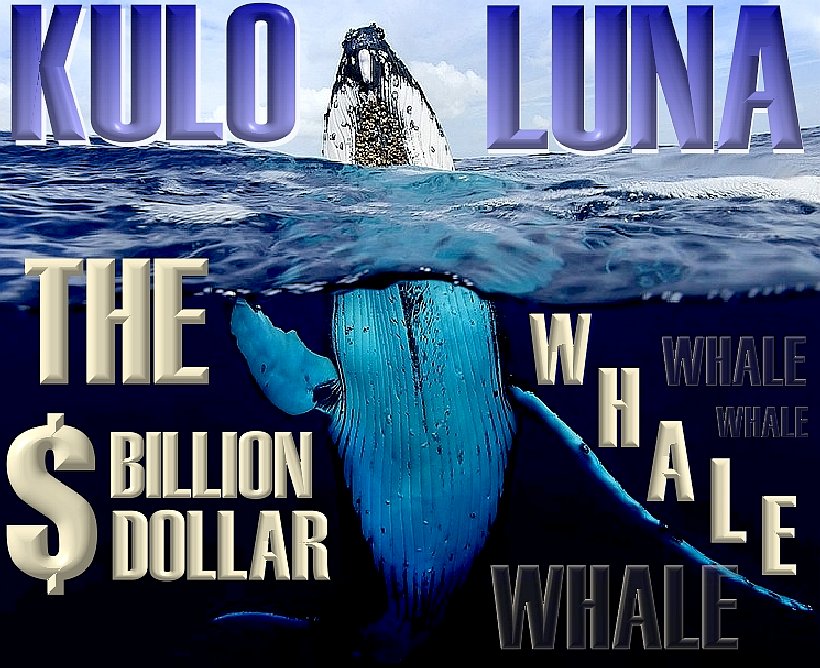 OCEAN CLEANUP PROJECTS
* Aliance to end Plastic Waste
* 4Ocean recycled plastic bracelets
* Seabin
* Boyan Slat's ocean booms
* SeaVax autonomous drones
We are not alone in the fight against plastic waste in our oceans .... This is the beginning .....
LINKS & REFERENCE
https://