IMO - GREENHOUSE GAS REDUCTIONS
Please use our A-Z INDEX to navigate this site, where page links may lead to other sites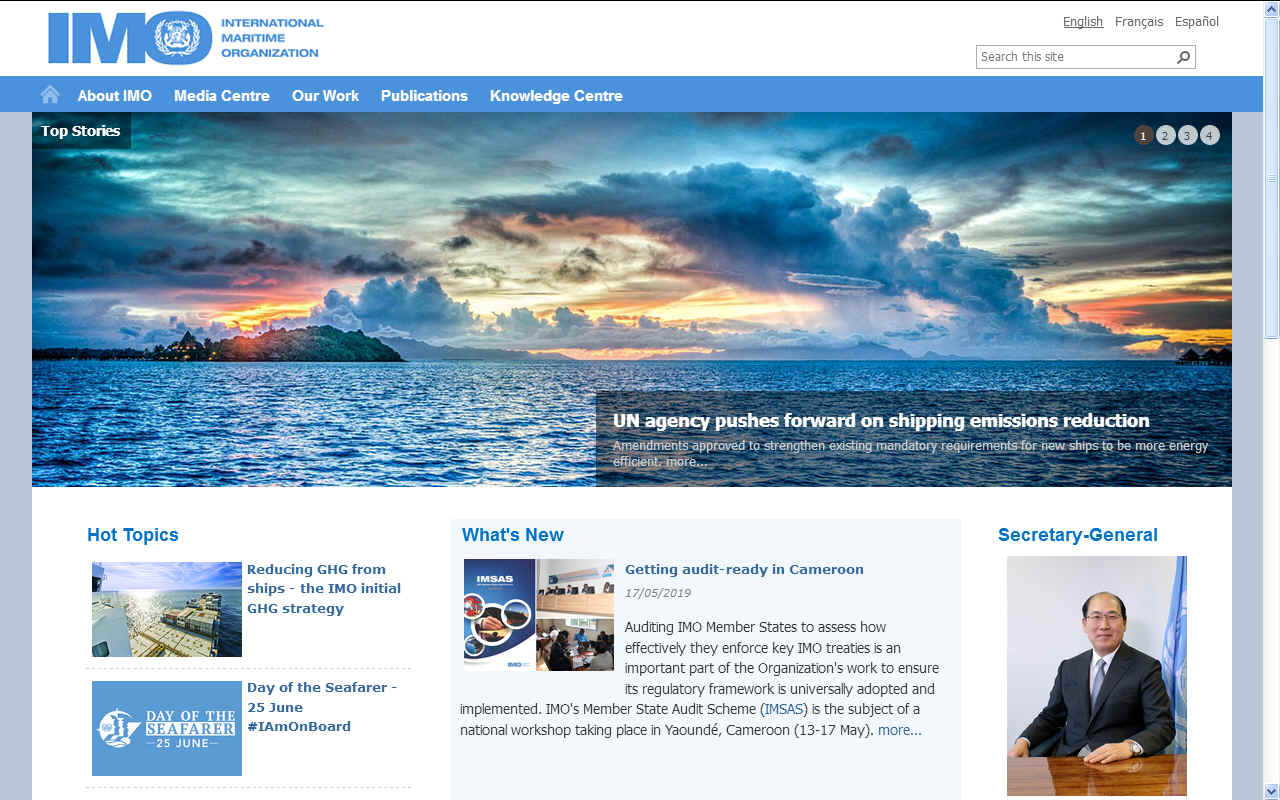 RED FLAG POLITICS - The IMO appears to be struggling to justify their inaction on acid oceans, rising sea levels and ocean plastic, raising the question as to whether or not they are being lobbied by stakeholders to sit on their hands and allow the situation to continue to harm the planet. Ship owners and operators are bound to moan. You would too if you were milking the system and suddenly asked to behave.
2. 'Reduction' of greenhouse gas emissions from ships - should read 'elimination'
In 2018 what is claimed to be 'historic targets' were agreed within the International Maritime Organization (IMO) to cut the total net global GHG emissions from international shipping by at least 50% by 2050, to reduce carbon intensity by at least 40% by 2030 compared to a 2008 benchmark and to completely decarbonise shipping by the end of the century.
Put into perspective with the climate emergency, and this agenda is not that much to get excited about. They appear to be stalling for time in 'Red Flag Act' fashion to buy time for their industrial partners to keep plundering the planet unethically. No wonder they voted in Mr Lim for another term. They like his casual approach. He's in no hurry and that suits the ship owners! Unfortunately, it does not suit the planet.
The IMO seem to have forgotten that they represent the views of the electorate, not the fleet operators. Politicians and policy maker, civil servants, believe that once they are voted in, that being in power gives them the right to pursue their own agendas.
That is why we need to invoke new laws as to election promises and declarations of interest. Promises made during campaigns should be legally binding and enforceable, with serious consequences for corrupt practices and the "favours for mates" brigade. Performance should be monitored and routine tests adopted to ensure correct qualifications for the job.
It is possible to make shipping zero carbon by 2040 with a suitable agenda to accelerate scrapping of vessels that do not make the grade, using mitigation payments to fund such incentive. Old school ship operators should give way to a new breed of eco conscious business person.
In the UK the Climate Change Act 1998 sets targets of 100% reduction to 1991 levels, an increase from 80% since passing into law. The increase was in recognition of the state of climate emergency. Not only that, but the British Government believe it is achievable, based on expert opinion. The UK is the world leader in clean policies as of January 2020.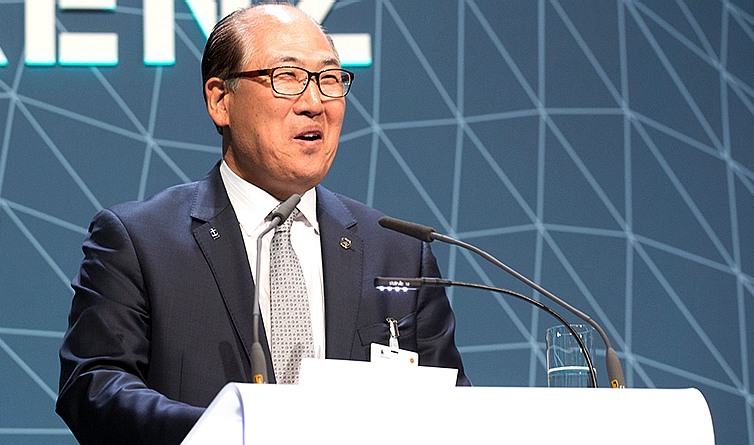 NECESSITY IS THE MOTHER OF INVENTION
If you were to outlaw diesel ships, clever operators will soon find a way of delivering cargoes emission free. Leaving 100% zero emissions as a target for 2100, is nothing less than a cop-out. Half the world will be dead long before that, possibly with food wars and maybe worse. Species will be slaughtered, deserts spread even further and floods widespread - judging from recent events.
We need new blood in the cargo business, not business as usual. It's time to stop pussy-footing about and stamp on green house gases. Electric boats are here. Automatically furling sails and wind turbines are here, and solar panels are here. The battery storage technology is here for EVs. In the worst case scenario we would have hydrogen fuel cells, though this is one of the most fraught options.
Meantime, LNG will give us a very short breathing space.
If we are talking about total zero emissions, we might alter the table thus:
2025 - 10% zero emissions vessels
2030 - 20% zero emission vessels
2035 - 40% zero emission vessels
2040 - 60% zero emission vessels
2045 - 80% zero emission vessels
2050 - 100% zero emissions fleets
By passing these targets into law, investors will buy into emerging clean tech. At the moment investors will go for safer dirty tech and partial clean up with low sulphur fuels and exhaust scrubbers. Why? Because the policy makers and politicians are allowing it, sending clear signals to financiers as to what they can get away with. But is that solid advice?
Of course we need to help ship operators adjust and give them some practical options. Why? Because they will be incapable of adjusting their business plans without guidance. They are not engineers, they are business persons. It would be helpful if change only needed to take place once. At the moment we are looking at several stages, with more expense and chaos at every change.
That is why we need a scrappage scheme funded by mitigation payments. And that is why Kitack Lim is not responding to helpful correspondence, and that is why we think that contact numbers and emails are being denied on the official IMO website.
Tell The Truth. The public need to understand the present delaying tactics to vote in politicians who will do what is needed to save the world from catastrophe.
The IMO's Initial GHG Strategy
The MEPC will discuss how to implement the initial IMO strategy on reduction of GHG emissions from ships, which was adopted in April 2018. The strategy sets out a vision which confirms IMO's commitment to reducing GHG emissions from international shipping and to phasing them out as soon as possible.
Candidate short-, mid- and long-term further measures with possible timelines and their impacts on States are listed. MEPC 73 approved a programme of follow-up actions up to 2023.
Under the identified "levels of ambition", the initial GHG strategy envisages, in particular, a reduction in carbon intensity of international shipping (to reduce CO2 emissions per transport work, as an average across international shipping, by at least 40% by 2030, pursuing efforts towards 70% by 2050, compared to 2008); and that total annual GHG emissions from international shipping should be reduced by at least 50% by 2050 compared to 2008.
Let's face it these targets are lame where we have already exceeded the tipping point in global warming terms.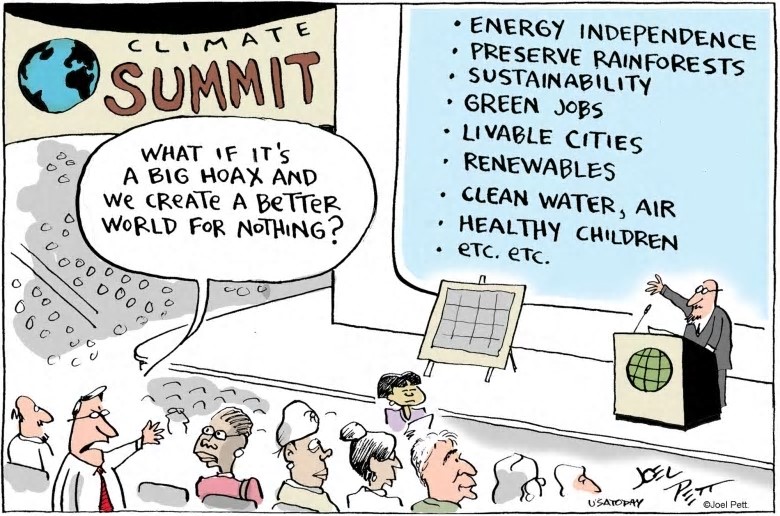 Expected outcomes at MEPC 74
An Intersessional Working Group on Reduction of GHG Emissions from Ships, meeting the week preceding MEPC 74 (7-10 May), will report to the Committee. Furthermore, a working group on Reduction of GHG Emissions from Ships is expected to be established during MEPC 74.
The MEPC is expected to approve the terms of reference and initiate the Fourth IMO GHG Study (the previous, Third IMO GHG Study, was published in 2014).

The Committee will discuss the procedure for assessing the impact on States of new measures put forward, for adoption, to achieve the aims of the strategy; and identify and prioritize short-term measures that would be on the agenda of upcoming MEPC sessions, with a priority given to mandatory measures that could enter into effect by 2023.
A draft resolution to invite Member States to encourage voluntary (are they serious) cooperation between the port and shipping sectors to contribute to reducing GHG emissions from ships will be discussed
Measures that ports can take include onshore power supply, provision for bunkering of sustainable low and zero-carbon fuels, incentives which promote low and zero-carbon shipping and support for optimization of port calls.
The Committee will also consider establishing a voluntary multi-donor trust fund to sustain the Organization's technical cooperation and capacity-building activities to support the implementation of the Initial GHG Strategy.
Feeding in to the process towards the adoption of a revised Strategy in 2023 will be the data collection system on fuel oil consumption of ships over 5,000 gross tons, which began on 1 January 2019. The Committee is expected to agree on methodology for conducting the analysis of ship fuel oil consumption data.
Further work on energy efficiency of ships (EEDI review)

The MEPC is expected to approve draft amendments to MARPOL Annex VI to strengthen the Energy Efficiency Design Index (EEDI) "phase 3" requirements.
At the last session, the possibility of bringing forward the phase 3 requirement to 2022 (from 2025), for certain ships, was discussed, as well as a proposal to increase the energy efficiency improvement to 40% (from 30%) for container ships.
The MEPC will also discuss the minimum propulsion power to maintain the manoeuvrability of ships in adverse conditions.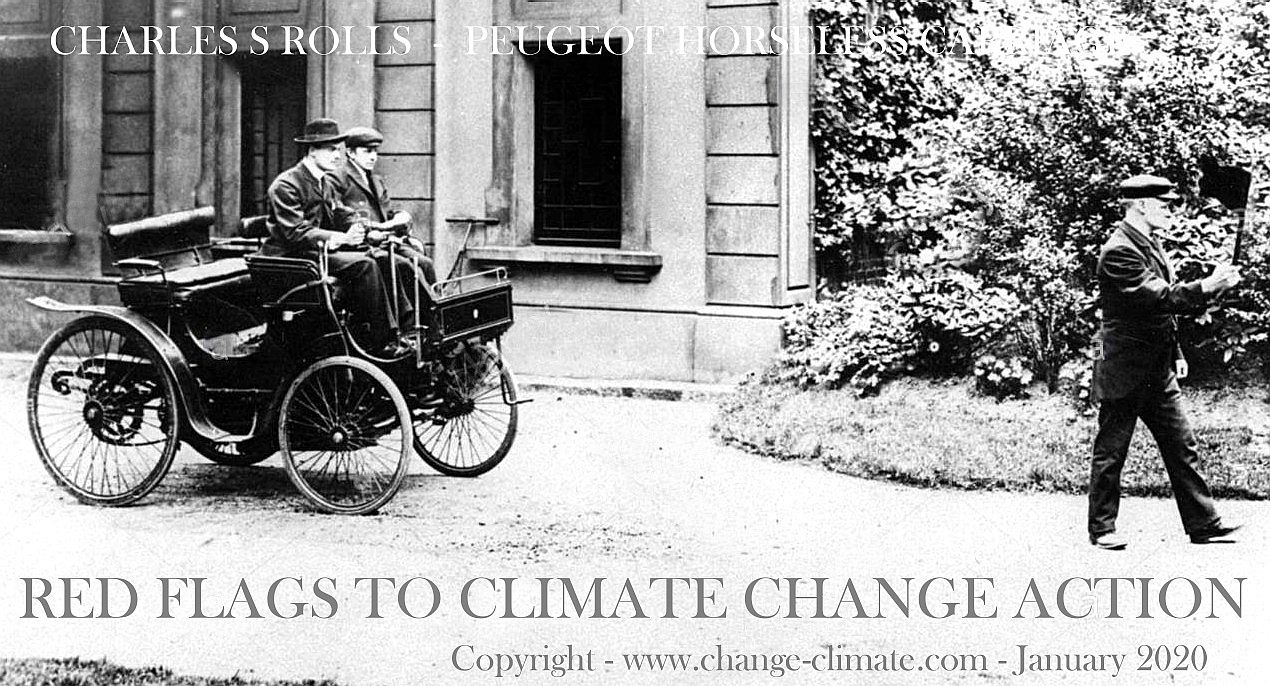 POLITICAL BLOCKERS - In Britain in 1865, the legislative response to the increasing introduction of self-propelled vehicles on our roads was the Locomotive Act (sometimes known as the Red Flag Act). Amongst a number of provisions, it stipulated that self-propelled vehicles needed to be proceeded with a man walking 60 yards ahead carrying a red flag to warn other road users of the vehicles approach. The objective of powerful stakeholders was to hinder progress to protect their investments in horses, carriages and trains.
The IMO appear to have been doing the same for years, in not acting in good time to prevent ocean pollution, climate change and acid oceans.
To date there has been nothing on the agendas for the adoption of clean technologies such as solar and wind powered ships. We await any action for hydrogen or other zero emission fuels and autonomous navigation systems.
LINKS & REFERENCE
http://www.imo.org/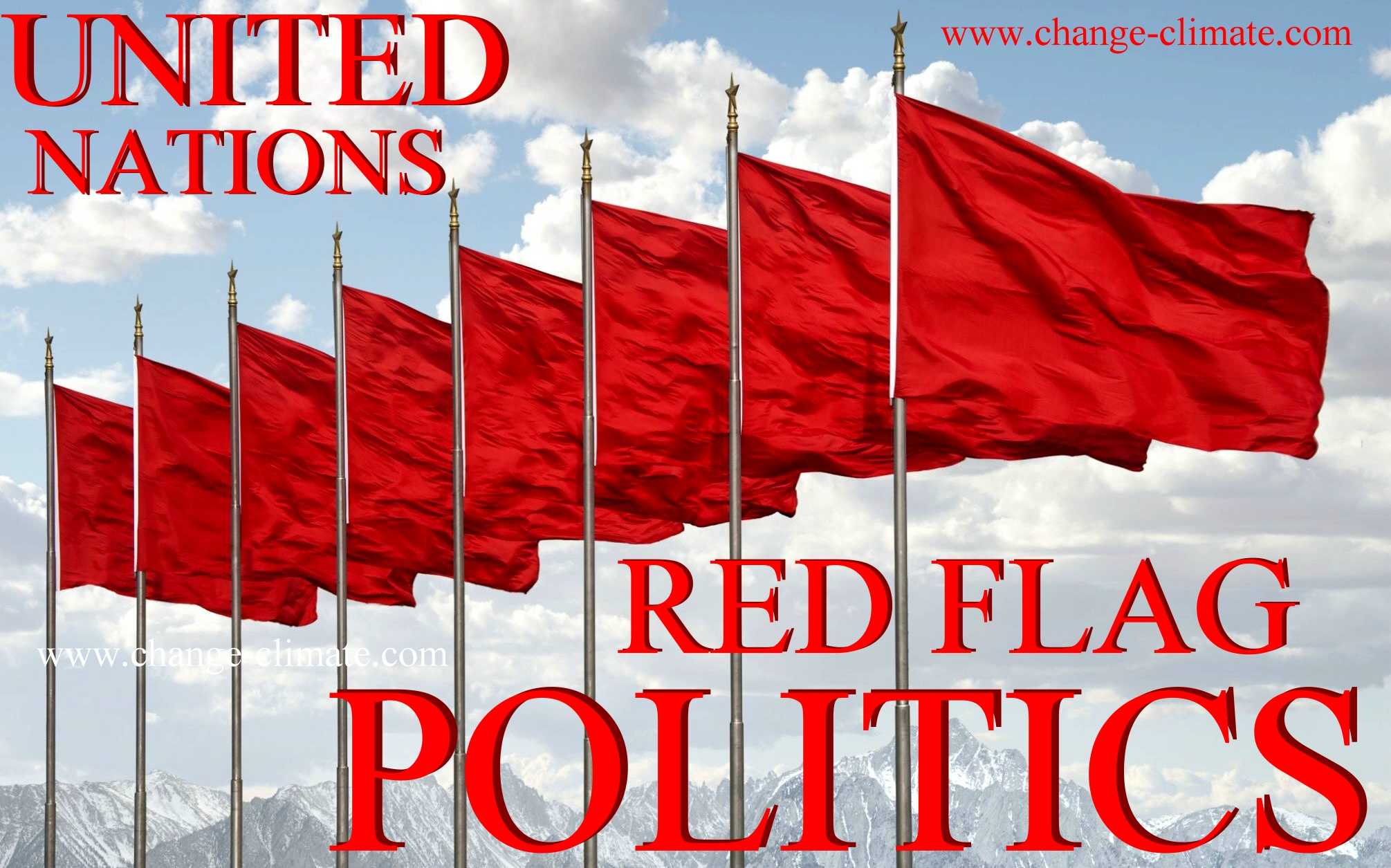 BLOCKERS TO ADVANCEMENT - Four of the G20, those with high incomes and expectations built on continuous growth and exploitation based on fossil fuels, could be behind the brake that smacks of the Locomotive Act of 1865. Can we expect that clean ships with zero carbon signatures will be forced to have a chap swim ahead of solar and wind powered vessels, carrying a red flag?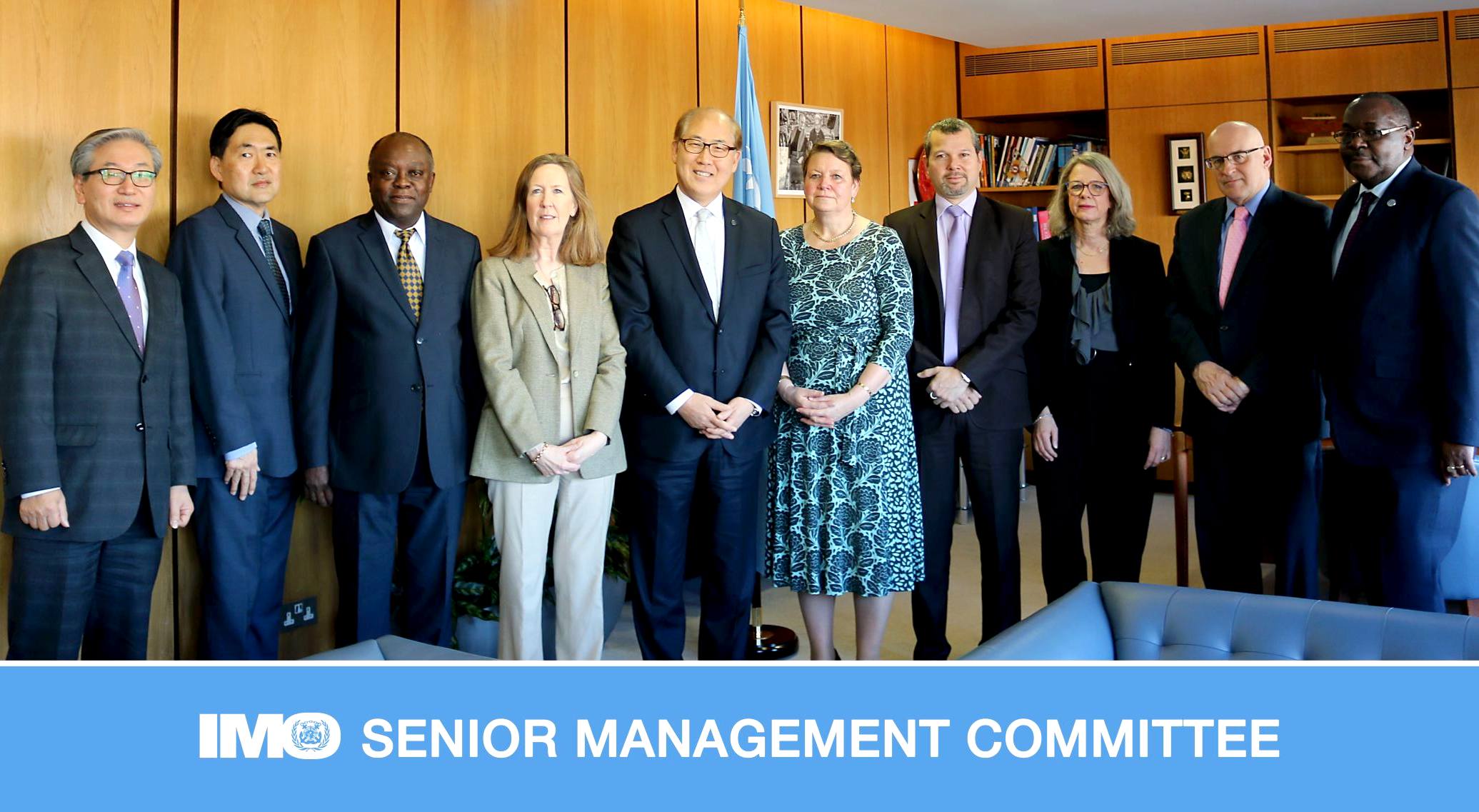 IMO Senior Management Committee (Left to right) - Mr. Sung-Jin Kim, Head, Internal Oversight and Ethics Office; Mr. Hiroyuki Yamada, Director, Marine Environment Division; Mr. Lawrence Barchue, Assistant Secretary-General/Director, Department for Member State Audit and Implementation Support; Mrs. Linda Ryan, Director, Administrative Division; Mr. Kitack Lim, Secretary-General of the International Maritime Organization; Ms. Heike Deggim, Director, Maritime Safety Division; Mr. Arsenio Dominguez, Chief of Staff; Ms. Ariane Gireud, Acting Director, Conference Division; Mr. Frederick Kenney, Director, Legal Affairs and External Relations Division and Mr. Juvenal Shiundu, Acting Director, Technical Cooperation Division.
This website is provided on a free basis as a public information service. copyright © Cleaner Oceans Foundation Ltd (COFL) (Company No: 4674774) 2020. Solar Studios, BN271RF, United Kingdom. COFL is a company without share capital.