CORAL REEFS
PLEASE USE OUR A-Z INDEX TO NAVIGATE THIS SITE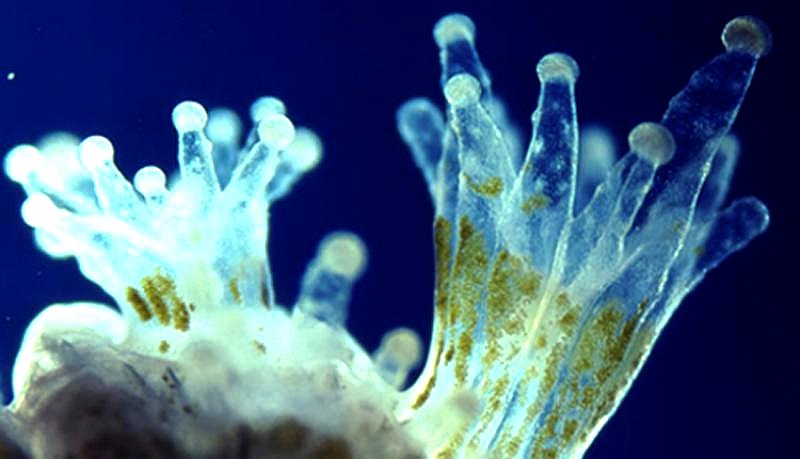 BIODIVERSITY THREAT - Coral reefs only occupy 0.1% of the area of the ocean but they support 25% of all marine species on the planet. In fact, the variety of life associated with coral reefs rivals that of the tropical forests of the Amazon or New Guinea.

Hundreds of millions of people rely on coral reefs for essential nutrition, livelihoods, protection from life-threatening storms and crucial economic opportunity.

About half the world's shallow water coral reefs are already gone, and without urgent action to address climate change, pollution, overfishing and destructive coastal development, these life-sustaining natural wonders could all but disappear.
Coral reefs are large underwater structures composed of the skeletons of colonial marine invertebrates called coral. The coral species that build reefs are known as hermatypic, or "hard," corals because they extract calcium carbonate from seawater to create a hard, durable exoskeleton that protects their soft, sac-like bodies. Other species of corals that are not involved in reef building are known as "soft" corals. These types of corals are flexible organisms often resembling plants and trees and include species such as sea fans and sea whips, according to the Coral Reef Alliance (CORAL), a nonprofit environmental organization.

Each individual coral is referred to as a polyp. Coral polyps live on the calcium carbonate exoskeletons of their ancestors, adding their own exoskeleton to the existing coral structure. As the centuries pass, the coral reef gradually grows, one tiny exoskeleton at a time, until they become massive features of the marine environment.

Corals are found all over the world's oceans, from the Aleutian Islands off the coast of Alaska to the warm tropical waters of the Caribbean Sea. The biggest coral reefs are found in the clear, shallow waters of the tropics and subtropics. The largest of these coral reef systems, the Great Barrier Reef in Australia, is more than 1,500 miles long (2,400 kilometers).

Scientists have explored only about 20 percent of the ocean's floor, according to the National Oceanic and Atmospheric Administration (NOAA). As such, ocean explorers continue to discover previously unknown coral reefs that have likely existed for hundreds of years.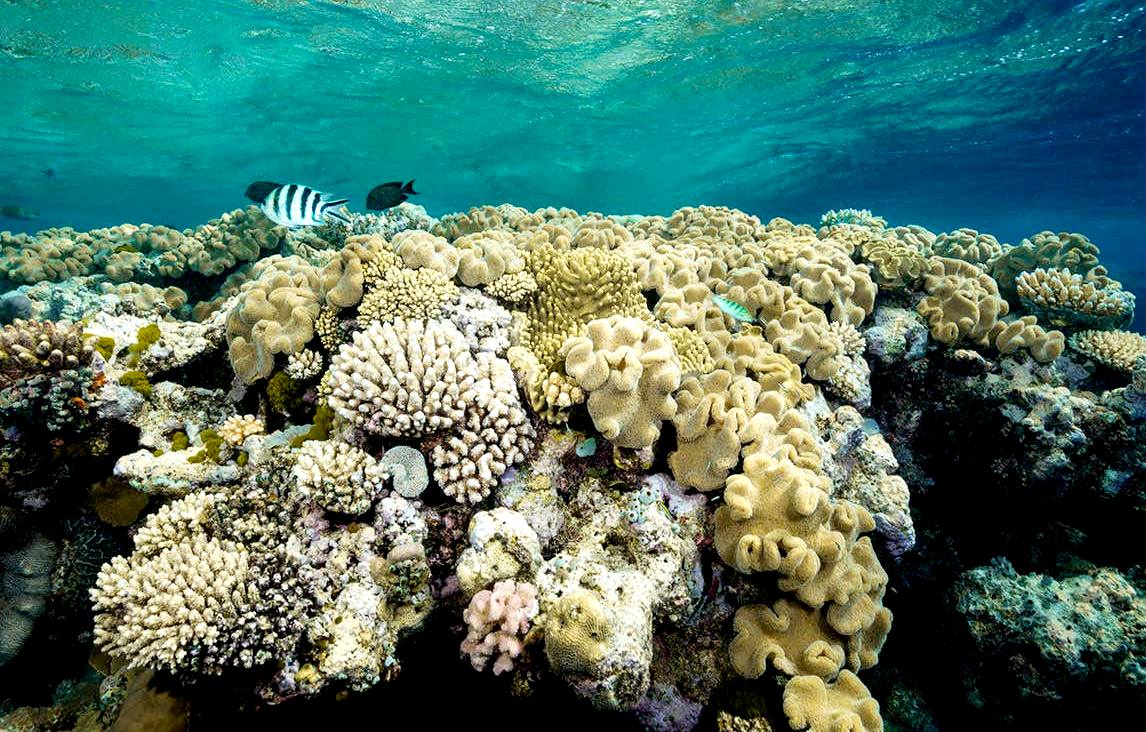 ...


The value of coral reefs has been estimated at 30 billion U.S. dollars and perhaps as much as 172 billion U.S. dollars each year, providing food, protection of shorelines, jobs based on tourism, and even medicines.

Unfortunately, people also pose the greatest threat to coral reefs. Overfishing and destructive fishing, pollution, warming, changing ocean chemistry, and invasive species are all taking a huge toll. In some places, reefs have been entirely destroyed, and in many places reefs today are a pale shadow of what they once were.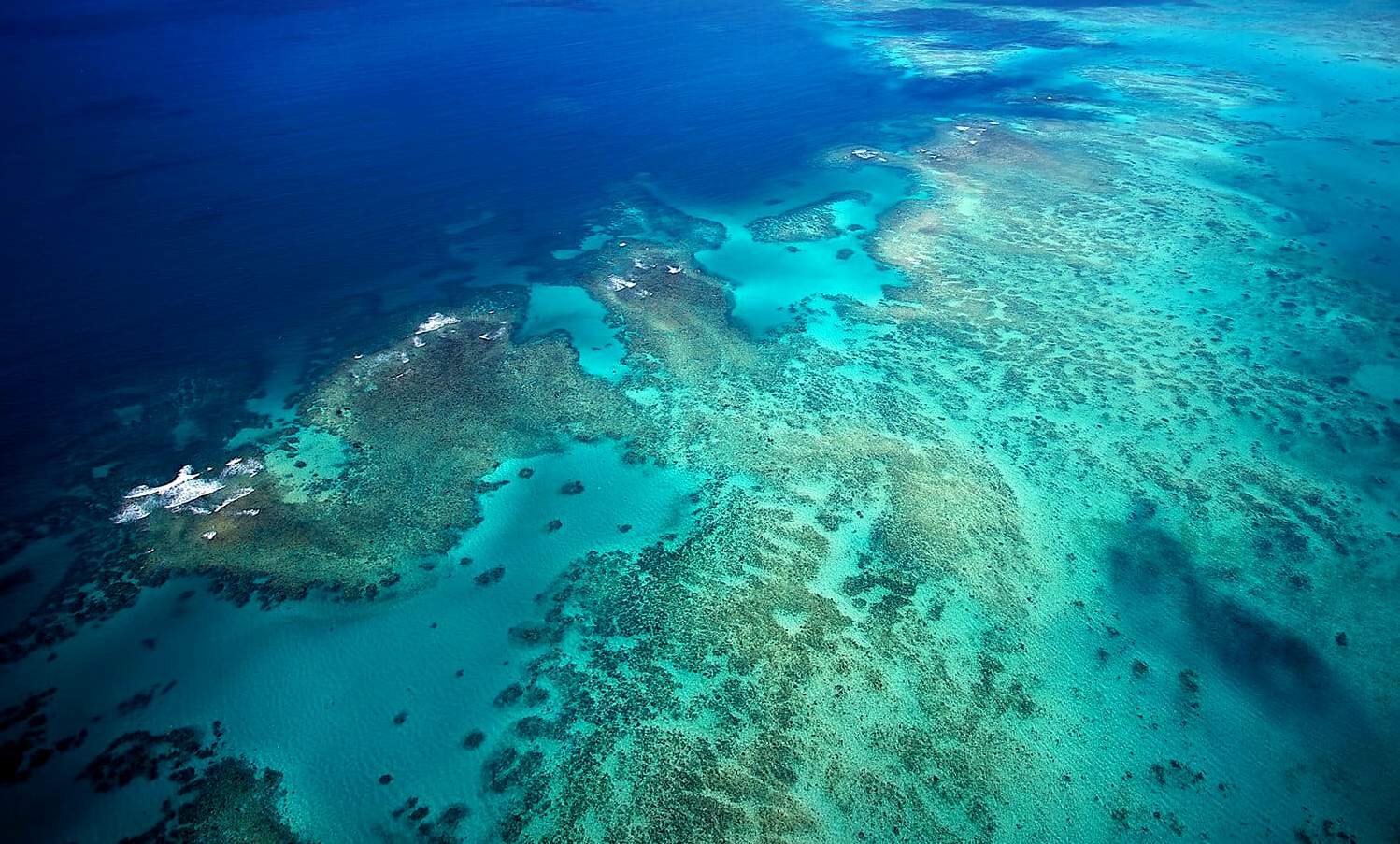 ..
THREATS TO CORAL REEFS
Climate change: Corals cannot survive if the water temperature is too high. Climate change has already led to sharply increased rates of coral bleaching – killing vast areas of reef - and this is predicted to increase in frequency and severity in the coming decades. Scientists estimate that at current rates of ocean warming and reef decline, most of the world's coral reefs could be lost in the next few decades.

Overfishing: This affects the ecological balance of coral reef communities, warping the food chain and causing effects far beyond the directly overfished population.
Unsustainable coastal development: Tourist resorts and other coastal infrastructure have been built directly on top of reefs or close enough to them to cause significant damage. The impacts of coastal development can vary widely, and cumulatively can put coral reef systems under considerable additional pressure. Some resorts and coastal developments empty their sewage or other wastes directly into water surrounding coral reefs.
Pollution: Urban and industrial waste, plastics, sewage, agrochemicals, and oil pollution are poisoning reefs. These toxins are dumped directly into the ocean or carried by river systems from sources upstream. Some pollutants, such as sewage and runoff from farming, increase the level of nitrogen in seawater, causing an overgrowth of algae.

Sedimentation: Erosion caused by construction (both along coasts and inland), mining, logging, and farming is leading to increased sediment in rivers. This ends up in the ocean, where it can 'smother' corals by depriving them of the light needed to survive. The destruction of mangrove forests, which normally trap large amounts of sediment, is exacerbating the problem.
Destructive fishing practices: These include cyanide fishing, blast or dynamite fishing, bottom trawling, and muro-ami (banging on the reef with sticks). Bottom-trawling is one of the greatest threats to cold-water coral reefs.
Careless tourism: Careless boating, diving, snorkeling, and fishing happens around the world, with people touching reefs, stirring up sediment, collecting coral, and dropping anchors on reefs.
Coral mining: Live coral is removed from reefs for use as bricks, road-fill, or cement for new buildings. Corals are also sold as souvenirs to tourists and to exporters who don't know or don't care about the longer term damage done, and harvested for the live rock trade.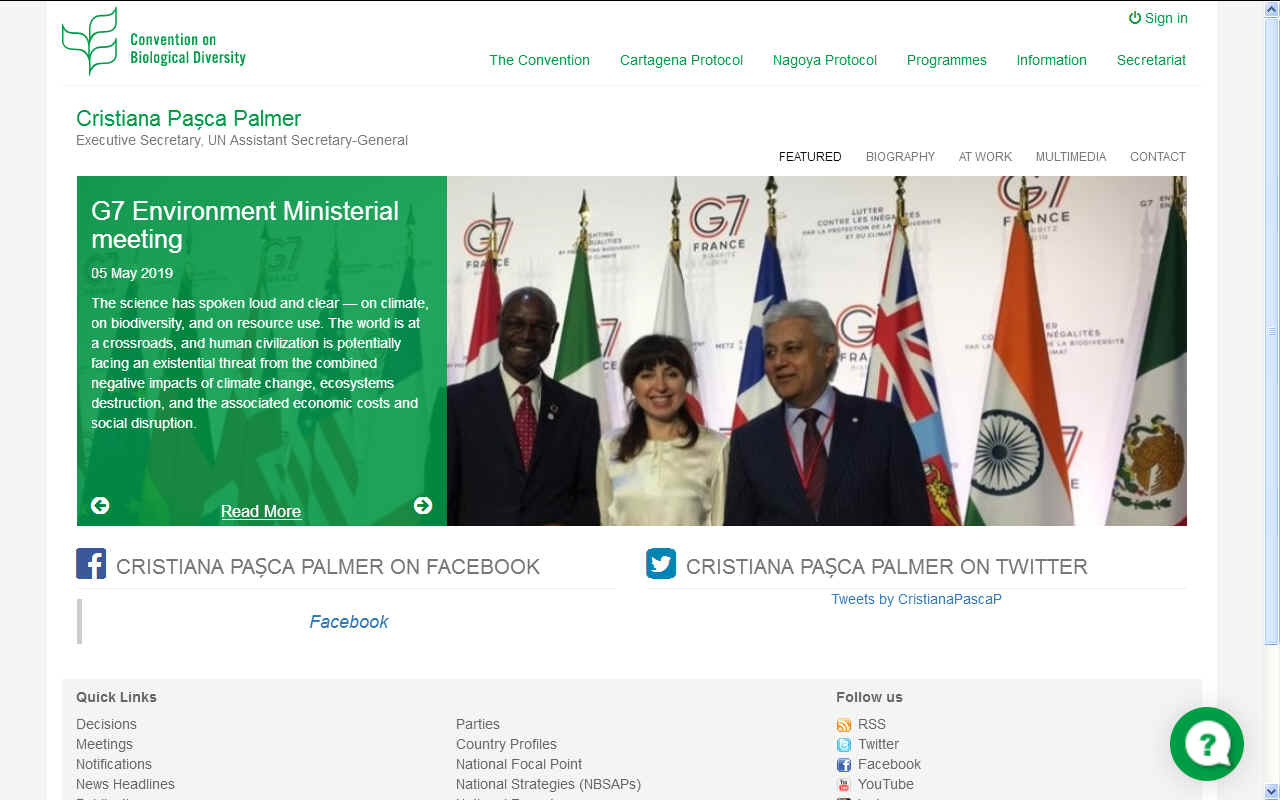 CONTACTS
.....
BIODIVERSITY COP HISTORY
| | |
| --- | --- |
| COP 1: 1994 Nassau, Bahamas, Nov & Dec | COP 8: 2006 Curitiba, Brazil, 8 Mar |
| COP 2: 1995 Jakarta, Indonesia, Nov | COP 9: 2008 Bonn, Germany, May |
| COP 3: 1996 Buenos Aires, Argentina, Nov | COP 10: 2010 Nagoya, Japan, Oct |
| COP 4: 1998 Bratislava, Slovakia, May | COP 11: 2012 Hyderabad, India |
| EXCOP: 1999 Cartagena, Colombia, Feb | COP 12: 2014 Pyeongchang, Republic of Korea, Oct |
| COP 5: 2000 Nairobi, Kenya, May | COP 13: 2016 Cancun, Mexico, 2 to 17 Dec |
| COP 6: 2002 The Hague, Netherlands, April | COP 14: 2018 Sharm El-Sheikh, Egypt, 17 to 29 Nov |
| COP 7: 2004 Kuala Lumpur, Malaysia, Feb | COP 15: 2020 Kunming, Yunnan, China |
CLIMATE CHANGE UN COP HISTORY
1995 COP 1, BERLIN, GERMANY
1996 COP 2, GENEVA, SWITZERLAND
1997 COP 3, KYOTO, JAPAN
1998 COP 4, BUENOS AIRES, ARGENTINA
1999 COP 5, BONN, GERMANY
2000:COP 6, THE HAGUE, NETHERLANDS
2001 COP 7, MARRAKECH, MOROCCO
2002 COP 8, NEW DELHI, INDIA
2003 COP 9, MILAN, ITALY
2004 COP 10, BUENOS AIRES, ARGENTINA
2005 COP 11/CMP 1, MONTREAL, CANADA
2006 COP 12/CMP 2, NAIROBI, KENYA
2007 COP 13/CMP 3, BALI, INDONESIA

2008 COP 14/CMP 4, POZNAN, POLAND
2009 COP 15/CMP 5, COPENHAGEN, DENMARK
2010 COP 16/CMP 6, CANCUN, MEXICO
2011 COP 17/CMP 7, DURBAN, SOUTH AFRICA
2012 COP 18/CMP 8, DOHA, QATAR
2013 COP 19/CMP 9, WARSAW, POLAND
2014 COP 20/CMP 10, LIMA, PERU
2015 COP 21/CMP 11, Paris, France
2016 COP 22/CMP 12/CMA 1, Marrakech, Morocco
2017 COP 23/CMP 13/CMA 2, Bonn, Germany
2018 COP 24/CMP 14/CMA 3, Katowice, Poland
2019 COP 25/CMP 15/CMA 4, Santiago, Chile

2020 COP 26/CMP 16/CMA 5, to be announced
DESERTIFICATION COP HISTORY
| | |
| --- | --- |
| COP 1: Rome, Italy, 29 Sept to 10 Oct 1997 | COP 9: Buenos Aires, Argentina, 21 Sept to 2 Oct 2009 |
| COP 2: Dakar, Senegal, 30 Nov to 11 Dec 1998 | COP 10: Changwon, South Korea, 10 to 20 Oct 2011 |
| COP 3: Recife, Brazil, 15 to 26 Nov 1999 | COP 11: Windhoek, Namibia, 16 to 27 Sept 2013 |
| COP 4: Bonn, Germany, 11 to 22 Dec 2000 | COP 12: Ankara, Turkey, 12 to 23 Oct 2015 |
| COP 5: Geneva, Switzerland, 1 to 12 Oct 2001 | COP 13: Ordos City, China, 6 to 16 Sept 2017 |
| COP 6: Havana, Cuba, 25 August to 5 Sept 2003 | COP 14: New Delhi, India, 2 to 13 Sept 2019 |
| COP 7: Nairobi, Kenya, 17 to 28 Oct 2005 | COP 15: 2020 |
| COP 8: Madrid, Spain, 3 to 14 Sept 2007 | COP 16: 2021 |
-
LINKS & REFERENCE
https://www.britannica.com/science/coral-reef
https://ocean.si.edu/ocean-life/invertebrates/corals-and-coral-reefs
http://wwf.panda.org/our_work/oceans/coasts/coral_reefs/
https://oceanservice.noaa.gov/facts/exploration.html
https://coral.org/coral-reefs-101/coral-reef-ecology/how-reefs-are-made/
https://www.livescience.com/40276-coral-reefs.html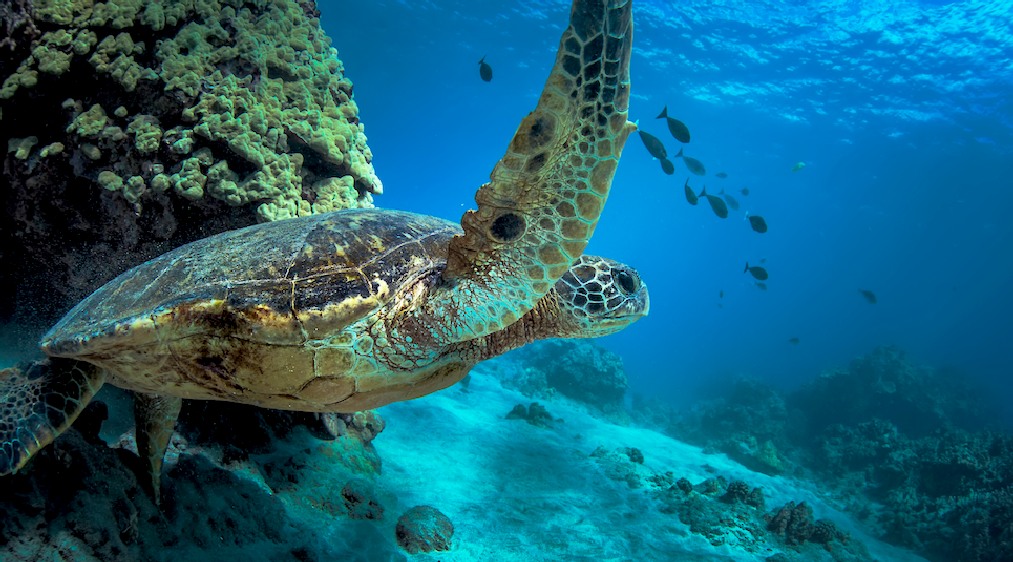 This website is provided on a free basis as a public information service. copyright © Cleaner Oceans Foundation Ltd (COFL) (Company No: 4674774) 2019. Solar Studios, BN271RF, United Kingdom. COFL is a company without share capital.