STORMS - EXTREME WEATHER
PLEASE USE OUR A-Z INDEX TO NAVIGATE THIS SITE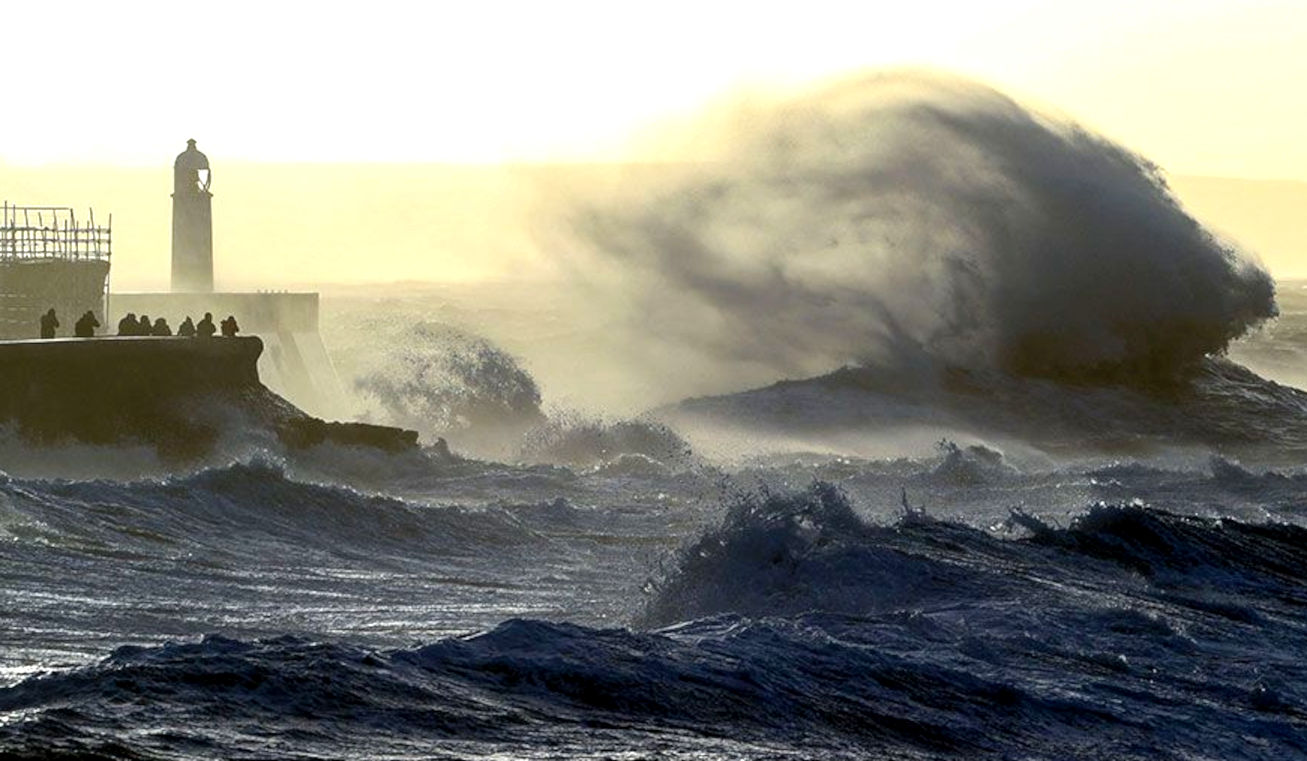 WHAT CAUSES STORMS ?
As the ice caps melt, ocean levels rise, releasing more water to be evaporated in the water cycle. Higher wind speeds generated as the earth tries to cool itself with convection currents, creates storm and hurricane conditions, that ravages the land as the winds move from the oceans onto land, in the process creating waves that batter our shores.
Wind is simply air in motion, flowing from high atmospheric pressures to low pressures. Strong winds are due to a strong pressure gradient force. The gradient being the difference in pressure from high pressure areas to low pressure areas.
A pressure gradient (the difference in pressure) determines fast pressure changes over distance. So, when pressure changes rapidly over a small distance, the pressure gradient force is large - meaning high winds. Fast moving air is called a wind, measures in miles or kilometers per hour. A hurricane would be very fast moving air.

THE EARTH'S ROTATION DIRECTION
The earth is revolving counterclockwise, or eastward as viewed from the north star - or looking down from the north pole.

The fact the land mass is spinning in a gas compound (mixture of gasses called our atmosphere) against air currents from the equator to the poles, creates what is called the Coriolis effect.

The Coriolis force pulls the wind to the right so that winds blow counterclockwise around lows and clockwise around highs in the Northern Hemisphere. The reverse in the Southern Hemisphere.

What the wind is blowing over can also influence the wind speed. Over open ocean, waves are generated, that slow the wind, by absorbing some of the vector forces.
Over open lakes the wind will be faster than through a wooded area of trees, where it will be slowed by friction that you can hear as rustling leaves. Where there are buildings, such as skyscrapers, the air can be funneled between them and accelerated. Hence the term: 'Windy City.'

During certain times of the year, thunderstorms also cause strong winds. Rain falling from a thunderstorm evaporates underneath the cloud, cooling the air beneath it. This cold heavy air plunges to the surface and "splashes" against the ground like a bucket of cold water. The air then rushes sideways resulting in strong winds. These "microbursts" are capable of producing winds of more than 100 mph, causing significant damage, while lasting for only 5-15 minutes.

Stronger and longer lasting gusts come from depressions over large water masses that are our oceans.

The Earth's axis of rotation leans at an angle of approximately 23.5 degrees, referred to as "obliquity" of the planet's axis. The apparent annual course of the sun through the stars, known as the ecliptic, is tilted with respect to the same angle as the rotational axis of the Earth.
Earth rotates faster at the Equator than it does at the poles. Earth is wider at the Equator, so to make a rotation in one 24-hour period, equatorial regions race nearly 1,600 kilometers (1,000 miles) per hour. Near the poles, Earth rotates at a sluggish 0.00008 kilometers (0.00005 miles) per hour.
The Coriolis force is zero at the Equator.
Fortunately, the air mostly moves (is dragged) with the land mass - or we'd be in trouble with 200-300 mph winds.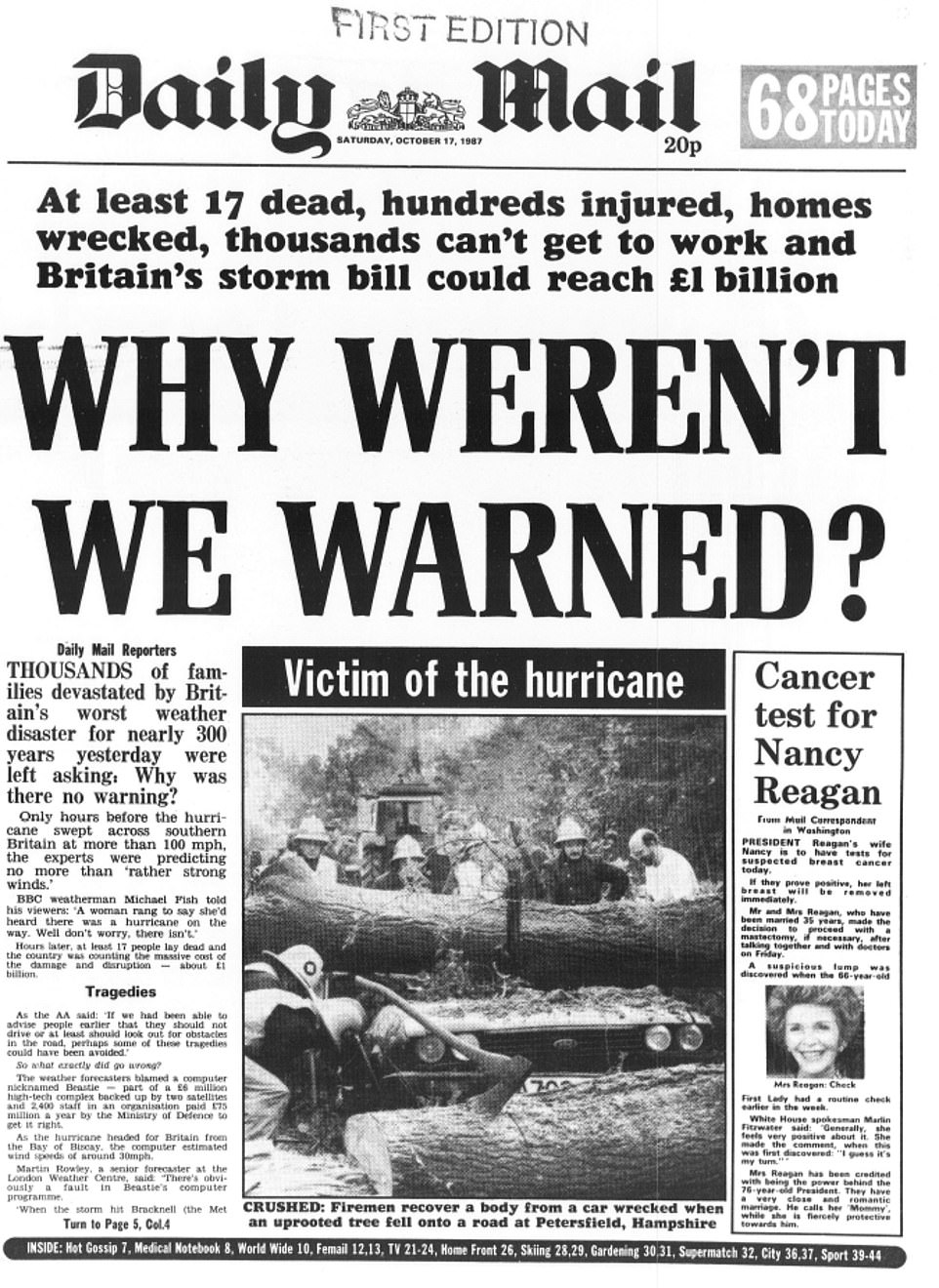 WHO IS PERPETUATING STORM FREQUENCY & FEROCITY?
Storms are a naturally occurring event. But the increase in weather extremes is caused by climate change, in the warming of the planet. In the process displacing islanders from flooding.
Thus in not dealing with global warming the G20 governments who allowed this situation to develop unchecked, are mostly responsible.
Why?
Because they are comfortable with the burning of fossil fuels and consequent air pollution, that pumps greenhouse gases into our atmosphere.
They don't seem to mind you getting ill from cancer. They don't mind the ice caps melting and islands flooding, or acid oceans.
And they don't mind the power cuts that affect the young, elderly and infirm. If they did care, were aware of the world they got themselves elected to govern, why would they not implement policies to at least prevent power cuts - with a versatile and smart infrastructure?
Yet, ultimately, this is your fault for voting in politicians to represent you who will not react positively to stabilize our energy infrastructure, preferring economics that are not sustainable, in violation of SDG 7.
How much are lives worth?
To the United Nations and G20, it appears not as much as they purport. Because actions speak louder than words. And all we hear is blah, blah, blah.
THE A-Z OF UK STORMS 2021 - 2022:

Arwen
Herman
Imani
Jack
Kim
Logan
Méabh
Nasim
Olwen
Pól
Ruby
Seán
Tineke
Vergil
Willemien

Policies must be put in place to prevent unnecessary deaths - resulting from power cuts. We must protect the vulnerable, young and elderly - as we build a reliable future based on renewables.
Homes should be built to withstand storm conditions. If possible, they should have solar panels and large energy storage banks. This might include a wind turbine for when the sun is not shining - but there is plenty of wind. Houses like this will be Net Zero, or Zero Carbon, producing no emissions.
LINKS & REFERENCE
https://
PLEASE USE OUR A-Z INDEX TO NAVIGATE THIS SITE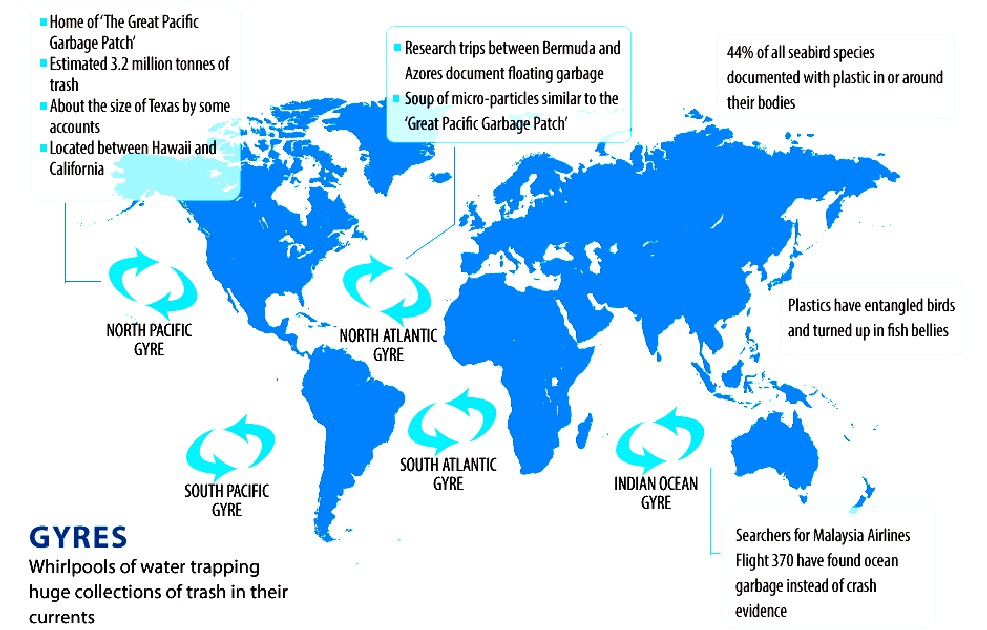 ACIDIFICATION - ADRIATIC SEA - ARCTIC OCEAN - ATLANTIC OCEAN - BALTIC SEA - BAY OF BENGAL - BERING SEA - CARIBBEAN SEA
CORAL SEA - EAST CHINA SEA - ENGLISH CHANNEL - GULF OF GUINEA - GULF OF MEXICO - INDIAN OCEAN - IRISH SEA - MEDITERRANEAN SEA
NORTH SEA - PACIFIC OCEAN - PERSIAN GULF - SEA OF JAPAN - SOUTH CHINA SEA - SEA LEVEL RISE - SOUTHERN OCEAN
This website is provided on a free basis as a public information service. copyright © Cleaner Oceans Foundation Ltd (COFL) (Company No: 4674774) 2022. Solar Studios, BN271RF, United Kingdom. COFL is a company without share capital.