COP15 - PLASTIC POLYTICS
PLEASE USE OUR A-Z INDEX TO NAVIGATE THIS SITE, OR FILTER HOME
Marine litter is a global concern, affecting all the oceans of the world. Every year, millions and millions of tonnes of litter end up in the ocean worldwide, posing environmental, economic, health and aesthetic problems - and killing coastal and deep ocean biodiversity.

Poor practices of solid waste management, waste water (including storm water) collection and treatment, lack of infrastructure and awareness of the public at large about the consequences of their actions aggravate substantially the situation.

Cleaning up the oceans is one option, it is however not the most efficient method against marine litter. Without autonomous solutions like SeaVax, filtering seawater cleaning up their mess is simply something that no county could afford. But as systems like the famous robotic ocean cleaning machines, will never be funded, the next best thing is to tackle the problem at its source, ignoring the plastic soup and damage it is doing to marine life - but the G20 are all about pretending nothing is wrong with that, so long as it is business as usual. But really, we need to ban single use plastics. Not pussy-foot around. Just pull the plug. Don't pander to the oil giants. They should have known better than to invest in anything that kills.
This is for single use plastics. For other plastics, with responsible and transparent recycling programmes, especially for medical equipment, plastic is considered to be essential. Oil companies might breathe a sigh of relief, for those dim enough to invest in fossil fuel companies.
Supermarkets should be required to decease from selling produce in plastic packaging.

Marine litter is also one of the clearest symbols of a resource inefficient economy. Valuable materials are polluting our beaches and damaging our environment instead of being pumped back into our economy. Therefore, a circular economy approach which puts the emphasis on preventing waste and on recycling and reuse of materials and products in the first place, is the policy solution to the marine litter problem. Hang the damage being done. It's like smoking, when you have lung cancer. The patient knows it's bad for them, but cannot kick the habit.

Marine plastic finally made it onto a UN biodiversity agenda, under Target 7, but very mildly. With no hard targets. Half of what? And what does "working towards eliminating plastic pollution mean?"
Basically, a country can say they'd looked at the problem, and set in motion a couple of meetings to confirm what they already know. And that would be working towards elimination. Doing nothing!
TARGET 7

Reduce pollution risks and the negative impact of pollution from all sources, by 2030, to levels that are not harmful to biodiversity and ecosystem functions and services, considering cumulative effects, including: reducing excess nutrients lost to the environment by at least half including through more efficient nutrient cycling and use; reducing the overall risk from pesticides and highly hazardous chemicals by at least half including through integrated pest management, based on science, taking into account food security and livelihoods; and also preventing, reducing, and working towards eliminating plastic pollution.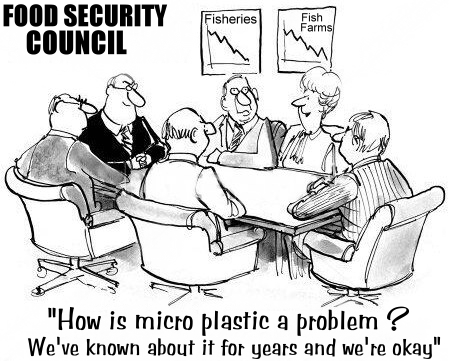 ARE PLANET EARTH'S POLICIES WORKING? - If they were, we'd not have plastic poisoning the marine environment, or global warming. The problem is world leaders rely too much on fossil fuels and do not want to rock the boat until there is a solid backup plan, but the backup plan involves change. And that frightens them to stay put even though the water is already bubbling.
LINKS & REFERENCE
https://
This website is provided on a free basis as a public information service. Copyright © Cleaner Oceans Foundation Ltd (COFL) (Company No: 4674774) 2023.
Solar Studios, BN271RF, United Kingdom. COFL is a not for profit company without share capital.